While restoring your iPhone or iPad using iTunes, it is possible to get stuck on certain step during the process. A lot of users find it hanged on a screen that says "Verifying iPhone Restore" in between the process and they are unable to go past this screen. If you're also one of those users, you might have tried forcing restart the device as the first workaround but to no avail. Well! This article can be of assistance for you since we are going to jot down some related tips that can be helpful when iTunes is stuck on "Verifying iPhone Restore" screen. So let's get started without more ado.

Before choosing the method, you can take a brief view of this comparison table below.
| | Success Rate | Required Time | Difficulty | What Can Be Fixed |
| --- | --- | --- | --- | --- |
| iMyFone Fixppo | 100% | Short | Easy | All system/software issues |
| Check network connection | 30% | Short | Easy | Only network issues |
| Change a computer | 30% | Short | Complex | Only computer issues |
| Turn off anti-virus software | 30% | Short | Easy | Only anti-virus software issues |
| Update iTunes | 50% | Long | Complex | Only iTunes issues |
1. Use The Best iTunes Alternative to Restore Your iPhone
When your iTunes gets stuck on "Verifying iPhone Restore" during the restoring process, and you continuously get restore failure, the best option that we want to recommend to you is iMyFone Fixppo. It holds a very intelligent feature which helps you to resolve all kinds of iOS issues. It is also the best iTunes alternative and one of the three modes it offers will help you restore your iPhone successfully without iTunes based on its exclusive and innovative technology.
It is basically an iOS repair tool which helps you to fix the issues like iPhone black screen, iPhone stuck in recovery mode, iPhone is frozen on Apple logo, and so on without data loss.
It provides a 100% success rate for repairing iOS system issues.
It supports all iPhone models and iOS versions including the latest iPhone 14 and iOS 16.
It has already been trusted and recommended by a lot of media sites around the world.

Let us learn how to use this tool to restore your iPhone when iTunes is stuck on verifying iPhone restore.
Open the tool after installing it and connect your iPhone to the PC. Subsequently, look for the 'Standard Mode' among the three modes and choose it. If you get other problems and don't want to restore your iPhone, we recommend that you choose this mode which will save the data on your device.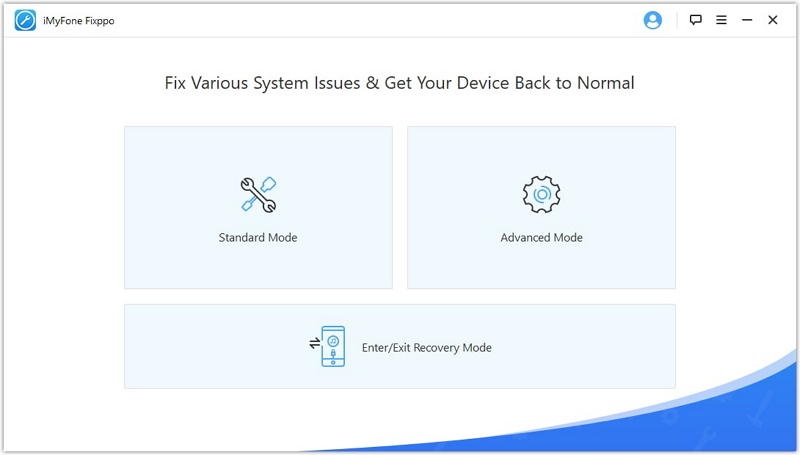 After you select the mode, you need to follow the prompts on the screen to take your iPhone into DFU mode. You can also put your device into Recovery mode.
When this completes, the program will successfully detect your device. By detecting, it will provide you the suitable firmware for your device. You just have to choose the version you like if there is more than one option, and then click on the 'Download' button.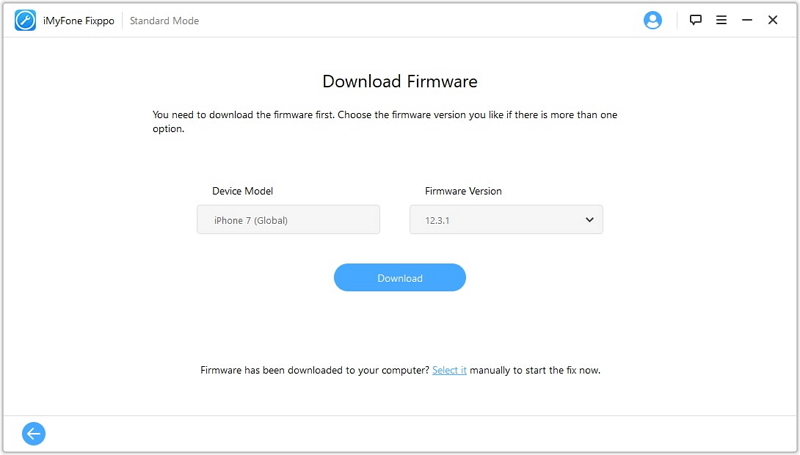 After clicking, the firmware will be downloaded. When the download gets completed, you need to hit on the 'Start to Fix' button as the last step. Then your iPhone will be restored successfully.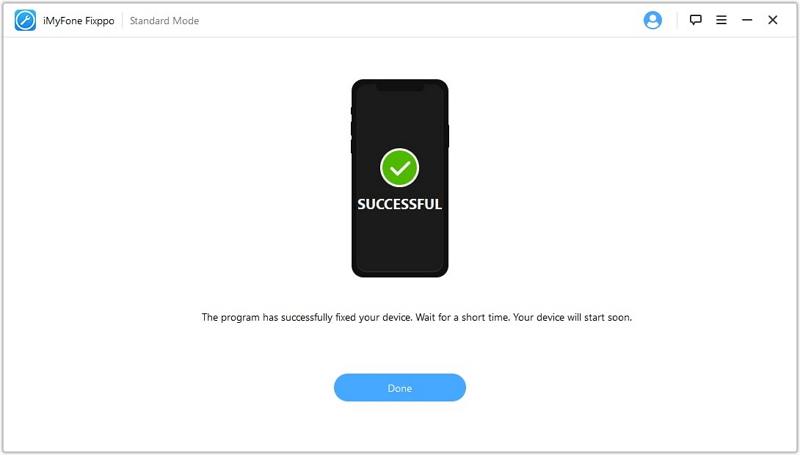 Still worry about its function? Do not fret. You can check other users' feedbak on this tool.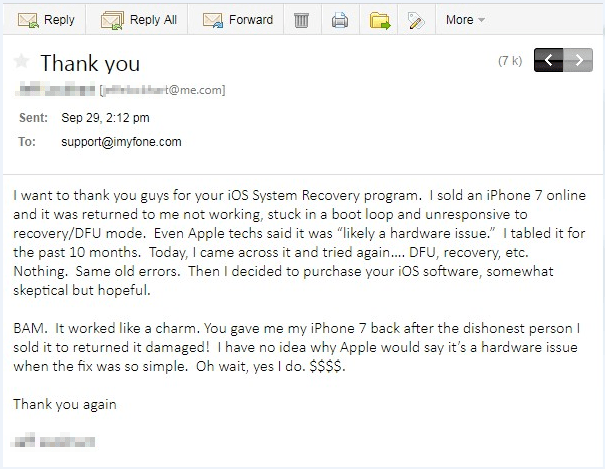 Note
If you want to enter or exit recovery mode in a quicker and easier way, just download iMyFone Fixppo because this function is totally free. All you need to do is click the buttons.
If you want to fix other serious iOS issues on your device, you can choose the Advanced Mode which offers a higher success rate.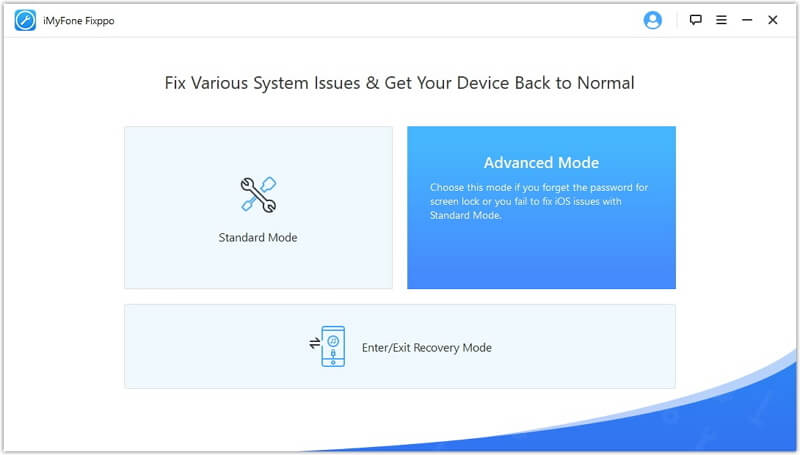 2. 4 Other Tips to Fix iTunes Stuck on Verifying iPhone Restore
Tip 1. Check Network Connection
Whenever you find iTunes getting stuck on "Verifying iPhone Restore", the first and foremost way to resolve the problem is getting the network connected inspected. It is the most elemental thing to do since the restoring process requires the best internet connection.
Hence, when you try to restore your iPhone, using a stable or just good internet connection is out of the question. Check the connection first. If it is not stable, switch to another stable one.
Also, we suggest you use Wi-Fi instead of cellular data in case you're using it. See if this tip helps otherwise get helped with the next tip.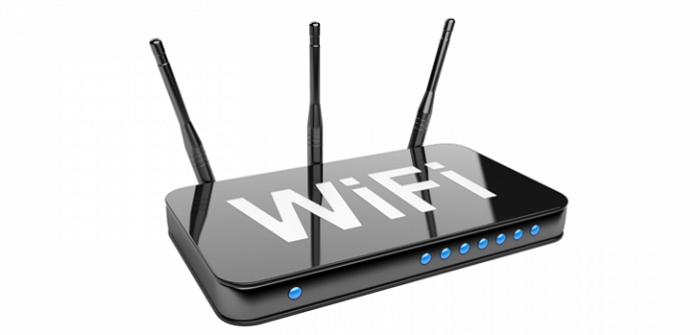 Tip 2. Use Another Computer
Another way to resolve iTunes stuck on "Verifying iPhone Restore" issue is to try again with another computer. There are many reasons why your PC is not supporting the function.
Maybe the computer performance is bad. Perhaps the iTunes is corrupted or the USB ports are not supporting at the moment. Also, there are chances that the lightning cables are not able to connect to the ports of the PC you're using or there is dust inside the port.
Lots of reasons could be the culprit and therefore, if you're in a hurry, we recommend you to try another PC.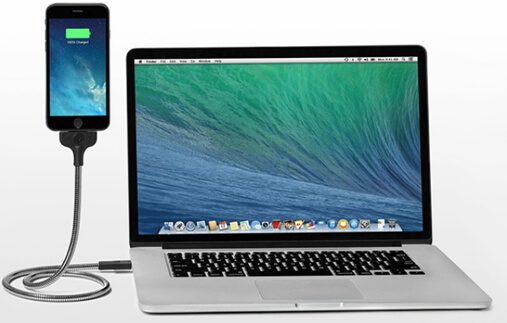 Tip 3. Turn off Anti-Virus Software
Enabled anti-virus software and firewall settings can also be the reason behind iTunes stuck on "Verifying iPhone Restore" issue. Therefore, you need to check if this software is on in your system and acting as the culprit. If yes, make them temporarily disabled, at least until the restoring gets completed.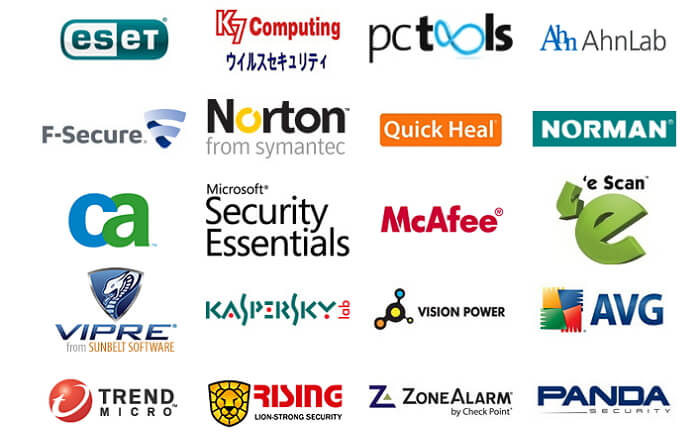 Tip 4. Update iTunes to the Latest Version
Another very common thing you need to check when your iTunes gets stuck on "Verifying iPhone Restore "would be the version of iTunes. You should check time to time about the new update of your iTunes and install it whenever available. In case of this problem too, we recommend you to update the iTunes if it is not.
To do this on your Mac, launch 'App Store' and look for the 'Updates' option at the top. You will get to know if any update is available. Hit on 'Install' to get the latest iTunes on your Mac.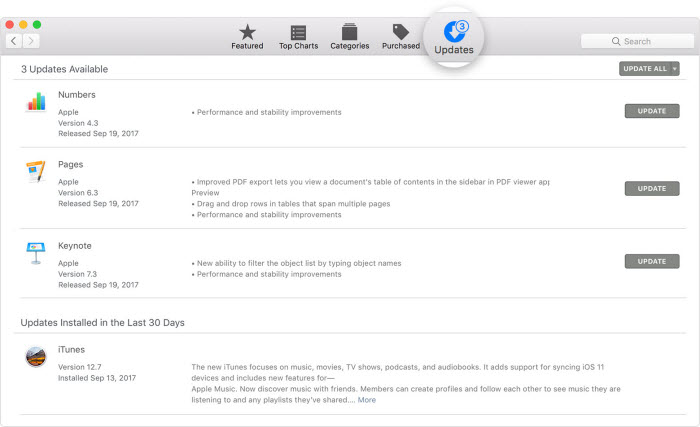 To perform it on Windows, open iTunes and click 'Help' from the menu bar. Hit on 'Check for Updates' and install the update if available. Hope this tip turned out to be helpful to you.