It is always a good idea to back up your data on your iPhone or iPad to keep it safe and protected. When you regularly backup your device you are assured that your apps, photos, messages, videos, phone settings and data will not be lost if your device gets damaged. You can set your device on automatic backup to iCloud to avoid having to keep updating it yourself. However, there are times when you have photos not backing up to iCloud.
There are many reasons why this would happen. We will help you to identify the reasons why this happens and how you can fix it.
iCloud Features That You Need to Know
iCloud will not back up photos manually after backing up photos to iCloud automatically.
iCloud only helps you to save the last 1000 photos in iCloud server for 30 days.
You cannot back up photo stream, photo library or my album to iCloud backup. You can only backup camera rolls to iCloud automatically.
There are two ways you can back up on iCloud. One is by backing up your entire device's content manually; the other is by backing up your iOS content that is your calendar, contacts, bookmarks etc. to iCloud automatically when connected to a Wi-Fi network.
The photos uploaded on iCloud can be viewed automatically but the photos in iCloud backup cannot be accessed unless you restore your device with iCloud backup.
Photos Not Backing Up to iCloud? How to Fix it?
1. Check iCloud Settings
If your iCloud settings have been changed you may receive an error message on your iPhone which means there is a problem enabling iCloud backup. In order for you to rectify photos not backing up to iCloud, you need to follow these steps:
Step 1: On your iPhone open Settings.
Step 2: Click on your name at the top of the page.
Step 3: Then click on iCloud.
Step 4: Scroll down to check if your iCloud backup is switched on.
Step 5: If iCloud backup is not on, click on it to turn it on click on Back up now if you want to make an immediate backup.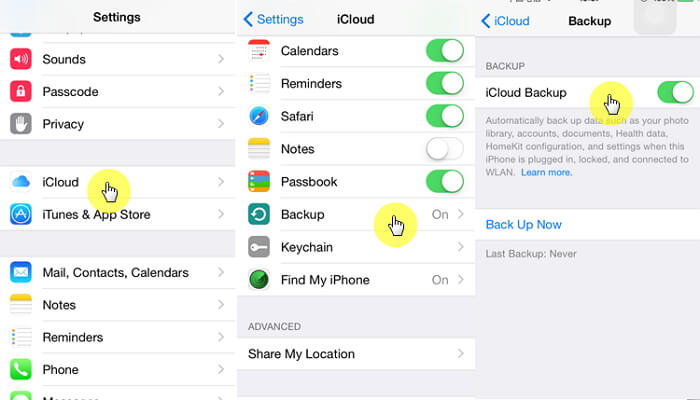 If you notice your Back up now is grayed you may have a network restriction. This could be because the IT department in your university or the systems administrator at your workplace has put restriction settings that are making iCloud backup unavailable. Or you could be having a Wi-Fi connectivity problem.
2. Ensure Enough Storage for iCloud Backup
Lack of enough iCloud storage space is one of the most common reasons why iCloud backup fails as your iPhone will not automatically backup to cloud if there is no enough space for the entire backup. Every iCloud account holder is given a 5 GB free storage space which might not be enough. If iCloud is not backing up properly you need to check if storage is the problem by following these steps:
Step 1: Go to your iPhone Settings and click on your name at the top of the page.
Step 2: Click on the iCloud option which will take you to view your iCloud storage at the top. If your iCloud storage is full you will need to buy more iCloud storage space.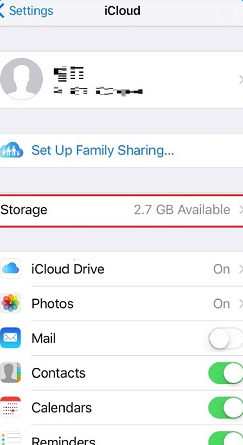 3. Sign out of iCloud and sign in
If you have tried to hard reset your iPhone and it has not worked, you can try signing out then signing back into your iCloud account to see if photos not backing up to iCloud will be resolved. Follow these steps:
Step 1: On your iPhone open Settings.
Step 2: Scroll down and click on Account & passwords tab.
Step 3: Then click on iCloud.
Step 4: Scroll down to the bottom of the page and click on Sign out.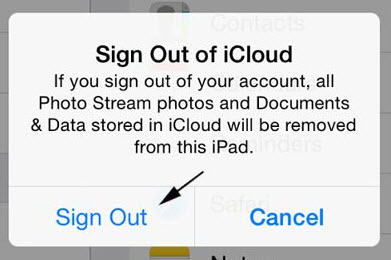 A warning sign will be displayed before you sign out but do not worry once you sign back to your iCloud account all your photos, documents and data will be restored.
4. Update iOS Version
The other reason photos not backing up to iCloud could be because of your current iOS version has not been updated to its latest version. To update it:
Step 1: Connect your iPhone or iPad to a charger then connect to internet with Wi-Fi.
Step 2: Go to Settings and click on the General tab.
Step 3: Then click on Software update.
Step 4: Click on Download and install.
Step 5: If it indicates you do not have enough space to install the update, free up some space on your iPhone then try again.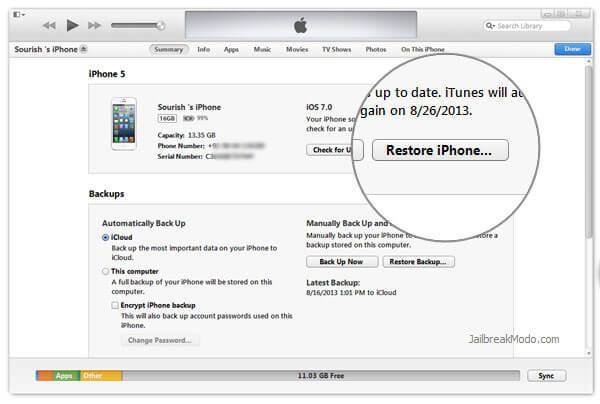 5. Alternative Way to Back Up Photos for Free
iMyFone iTansor is software that can help you to easily backup and restore all you important data from your iPhone/iPad/iPod touch, iCloud or iTunes backup to another device without losing any data. Below are its core feature:
Back up all data or only Contacts, Messages, WhatsApp messages, WeChat messages totally for free.
Restore a full backup or restore only Contacts, Messages, WhatsApp messages, WeChat from iTunes, iCloud backup or iTransor backup to iPhone without data loss.
Export more than 20 types of data from your device or iTunes/iCloud backup easily.
Fully compatible with the newest iPhone 12/11 and iOS 14/13.
Steps on How to Back Up iPhone for Free with iMyFone iTransor
Step 1: Download and launch the program in your PC choose Acquire backup from device & iCloud from the left panel then click on Back up device.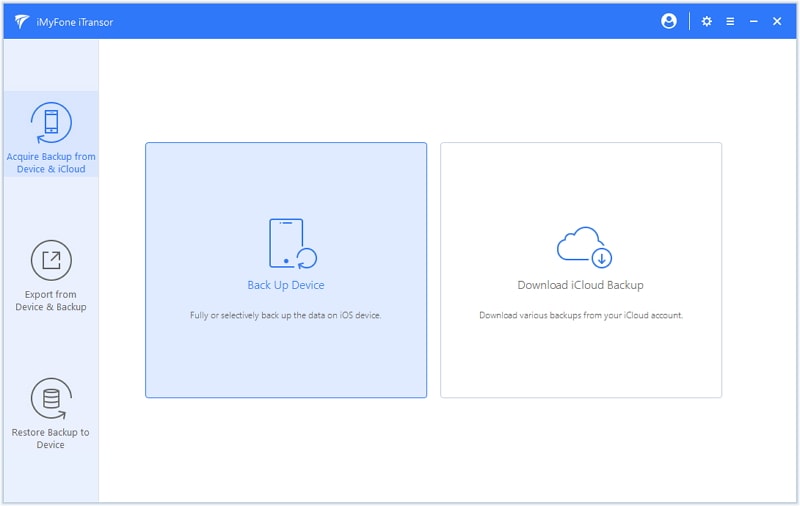 Step 2: Connect your device to your PC for the program to automatically detect your device. On the right column select either of the two options that suit your needs then you can choose the path of your backup files.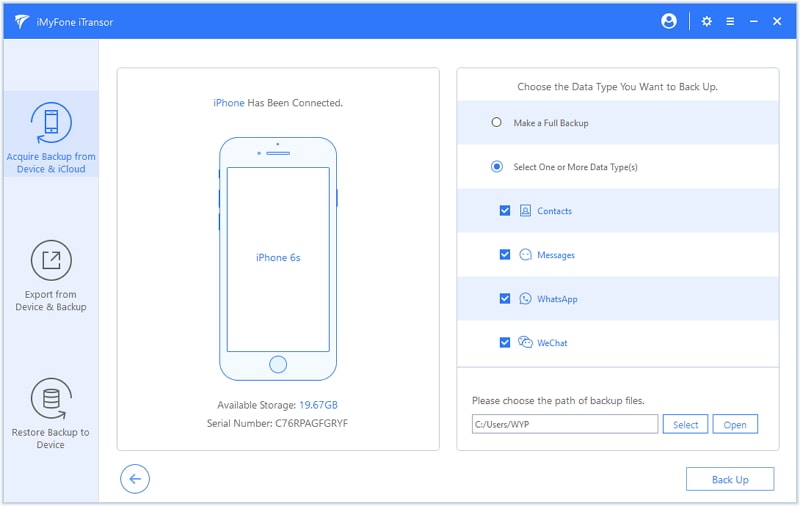 Step 3: Then click Backup to start the backup process. You will be notified the data has been backed up successfully and you can view and export data from the backup or restore your device from the backup later.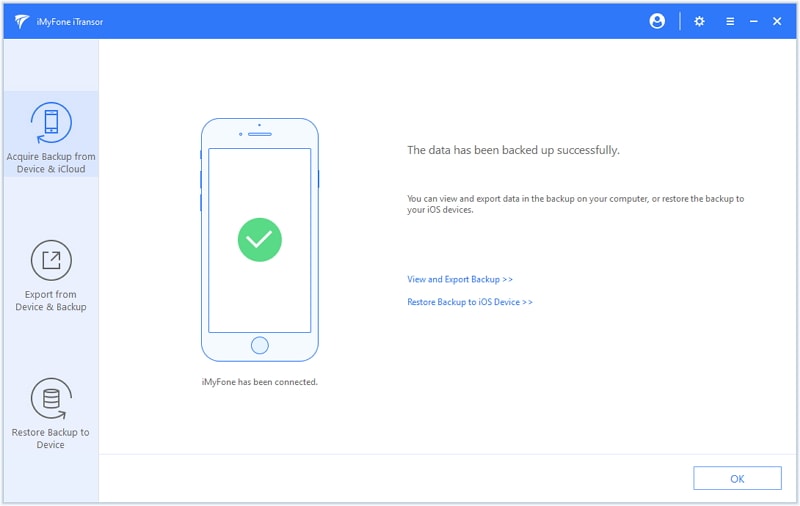 iCloud is a safe and easy way of making sure all your data is secure and protected in case your device gets damaged. However, it can develop problems like photos not backing up in iCloud which could be caused by many reasons. It could be caused by insufficient space, disabled backup, iCloud settings and many other reasons. By identifying these reasons you are in a better position on resolving the problem.