Some iPhone users are annoyed due to charging problems on their devices. Recently, some users have reported that they kept their iPhone for charging, but after a while when they checked the battery level, they noticed that the battery level was as same as when they left it. This can be annoying as the device becomes useless once the battery drains out.
Question
"I plugged in my iPhone 8 Plus in the morning and went as usual with my work. An hour later, I came back to take the iPhone and was about to leave for office, but I was shocked to see that the battery level remained the same. My iPhone says it's charging but it's not and stays on the same battery level. Need a solution as soon as possible."
To help our dear readers, we have come up with some best troubleshooting tips in this article. These tips will help you overcome this issue with just a few clicks.
Why Does My iPhone Say It's Charging But It's Not?
It may be weird when your iPhone says it's charging but it's not. This can happen either because of software problems or the phone's hardware.
Using a damaged lightning cable for charging the device will not charge your iPhone properly.
If there is dirt, lint or debris in the lightning port of your iPhone, there will not be a strong connection between the charging cable and the device.
Some unknown software glitches on your device can also be the reason for this issue.
There might be something wrong with the hardware.
1. Fix iPhone Says It's Charging But It's Not Due to Software Issues
If your iPhone is not charging because of software issues, you can view these top methods for fixing this problem.
Method 1. Force Restart Your iPhone
Many times, the iOS issues including the charging issues automatically get fixed by just force restarting your device. It is nothing but soft reset and clears the cache and bad data from iPhone memory.
iPhone 8 and later models: Press and release the volume up button and then volume down button. Now press and hold the power button until your iPhone restarts.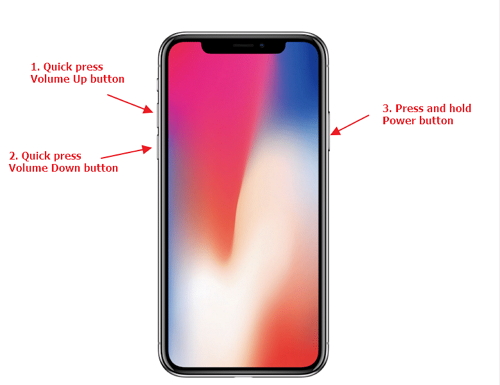 iPhone 7 and 7 Plus: Press and hold the power button and volume down button until you see the Apple logo.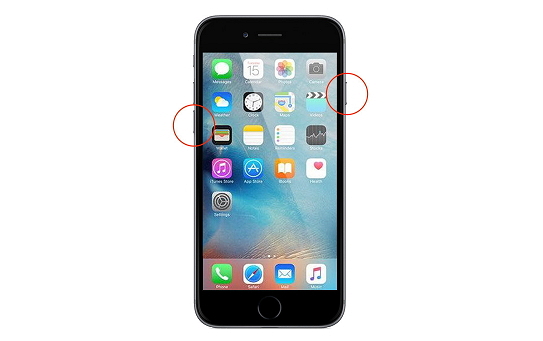 iPhone 6, 6 Plus and earlier: Press and hold the power button and home button until you see the Apple logo.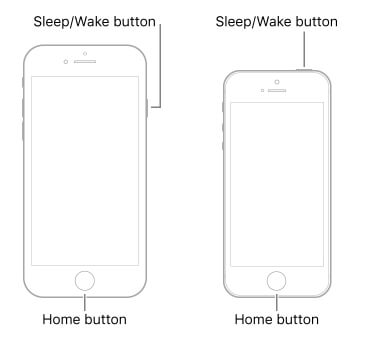 Method 2. Update Your iPhone OS to The Latest
It is very important to keep your iPhone updated with the latest OS so that minor software glitches or bugs will get eliminated.
Step 1: Open Settings and go to General > Software Update.
Step 2: Your iPhone will search for new OS updates. If there is an update available, download and install it on your iPhone.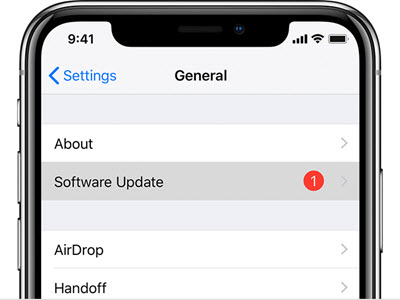 Method 3. Fix iPhone Says It's Charging but It's Not Without Data Loss
If you still cannot solve the charging problem on iPhone after trying the first two steps, we recommend you an effective tool to solve all kinds of iOS software issues within 5 clicks. iMyFone Fixppo is a powerful iOS repair tool that allows you to fix any kind of iOS issue without any data loss, and you don't even need any knowledge in iOS technology to use it for fixing the iOS issues. This program comes with a 100% success rate and is compatible with all iOS devices and iOS versions like iOS 13/14/15.
Announcement
Data Safety:
iMyFone Fixppo is under no obligation to store and it will not store any of your data made accessible to us after the termination of your account and/or subscription to our service unless otherwise agreed or required under applicable law.
Steps to fix Charging Problem on iPhone
Step 1: Launch Fixppo on computer and click on Standard Mode since we do not want to lose data.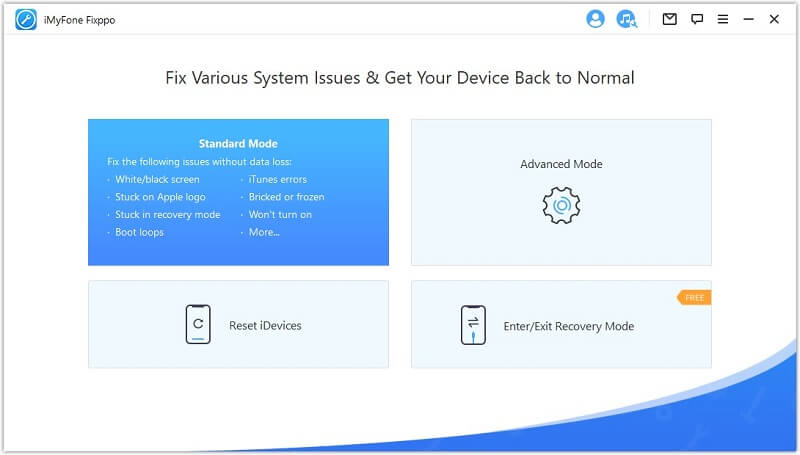 Step 2: Connect your iPhone to the computer. Once your iPhone is detected, you can click on Next to process. In case your device is not detected, the program will present you clear steps to manually put your iPhone into Recovery or DFU Mode.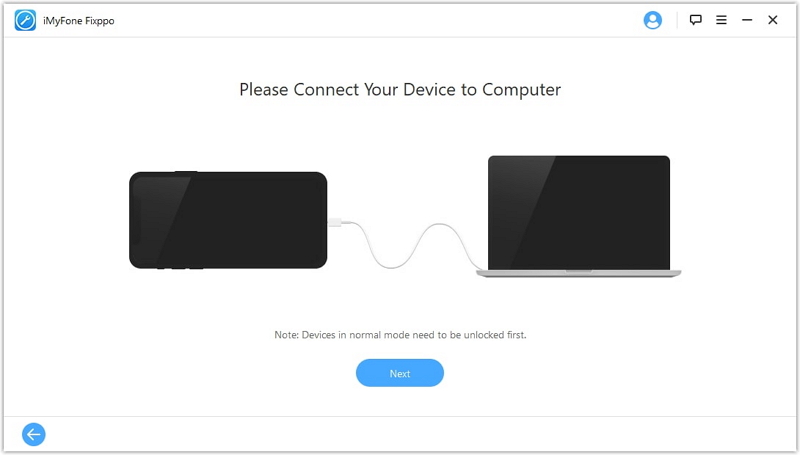 Step 3: Once your phone model is detected, Fixppo will display all the available firmware versions relevant to your device. Select the relevant firmware version and click Download.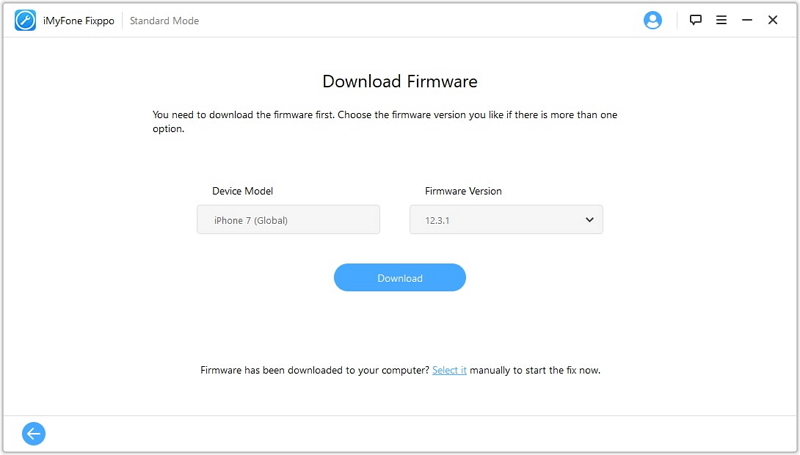 Step 4: Make sure everything goes well and is well prepared, then you can click on Start to let the program fix the charging problem by itself. After the process completes, the iPhone will restart normally.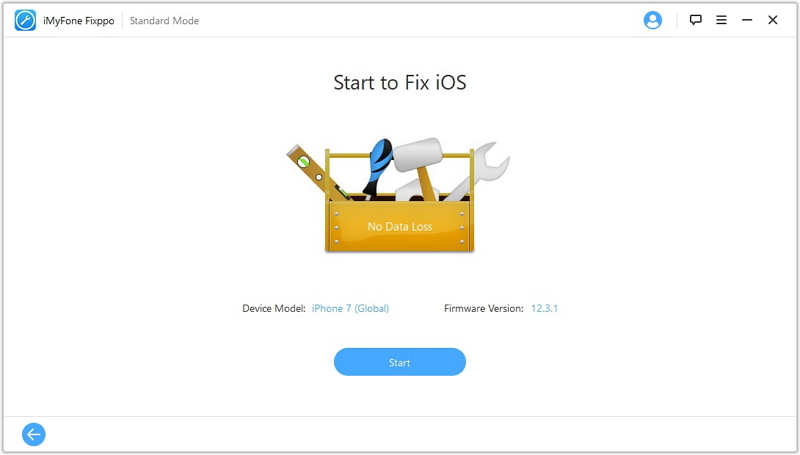 iMyFone Fixppo is the best bet when you encounter iOS issues on your device. Download the free version now and have a seamless experience during the fixing process.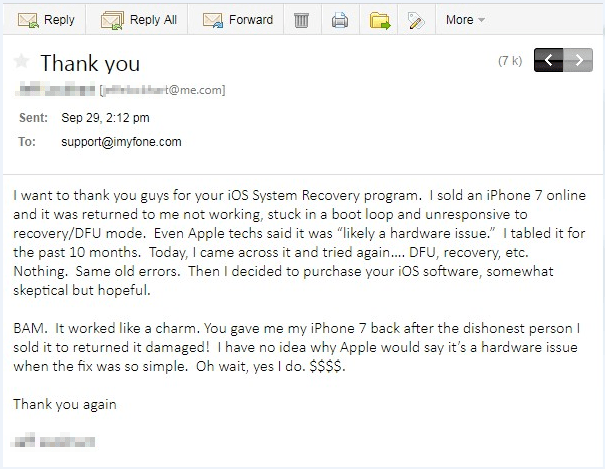 Method 4. Restore Your iPhone via iTunes with Total Data Loss
Restoring your device via iTunes is also a good option to eliminate iOS issues on your device. But during the process, all the contents of your device will be erased.
Step 1: Open iTunes on your personal computer and connect your device.
Step 2: Click on Restore iPhone and then click "Restore". After the process is over, your device will become new with default settings.
2. Fix iPhone Says It's Charging But It's Not Due to Nonsoftware Issues
If you think the issue is because of other issues, then you can follow the methods given in this part to fix this issue.
Method 1. Clean the Charging Port
If the device is having charging issues, check for any obstructions in the charging port of it. The port may be clogged with dust, pocket lint or debris, preventing the cable to connect properly.
Check the charging port and if you find something, clean it gently with a soft cloth.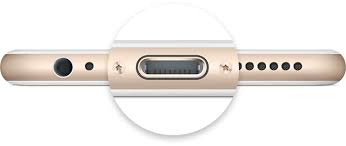 Method 2. Change a Lightning Cable
The damaged lightning cable can also be the reason for this error. If the lightning cable is torn or damaged, you need to change it so that the iPhone can charge properly.
Make sure that you use an original lightning cable for charging your device. The low-quality cables can give charging issues.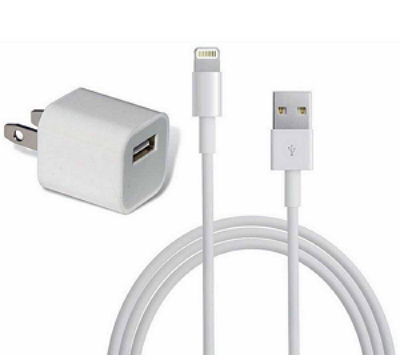 Method 3. Move Your iPhone and Charger to a Cooler Place
If your iPhone is in a higher temperature area, you can encounter some iOS issues on your device. The battery can heat up really quickly when the temperatures are high.
So, if that is the case, take your iPhone and the charger to a cooler place and then see if it is charging.
Method 4. Contact Apple Support
If the charging issue persists even after trying all the methods given here, you have to contact Apple Support Center. The professionals will give you proper advice in case there is a major problem.
You can also take the device to the Service Center and get it checked by the professionals.
Conclusion
These are the top solutions when your iPhone says it's charging but it's not. View them carefully and follow the steps for fixing this issue quickly. In case you have any doubt, you can always contact us through the comment section below.