There are very few things that frustrate you more than when technology just doesn't work as it's supposed. A common complaint when it comes to iPhones is when it automatically switches to silent, even when you don't want it to. It leads people to miss vital phone calls, not be alerted to reminders and be unaware of important text messages.
Luckily, though, we're here to give you some solutions to iPhone keeps switching to silent. But, before we do that, we must remind you to try a little trick which fixes an abundance of iPhone problems – restart your iPhone. If the problem still persists, then you can try these methods.
1. Adjust Your Sound Settings on iPhone
Head into your Settings app and then select 'Sounds'. Once you're in there, you need to locate the 'Ringer and Alerts' section. If the 'Change with Buttons' tab is showing as green, you can turn it off, which will stop the ringer function from interfering.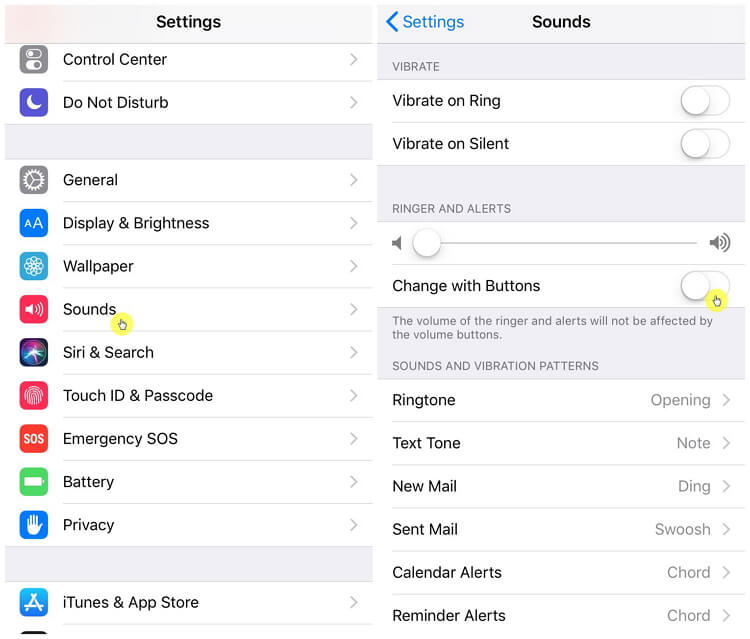 2. Use Do Not Disturb Function
Bizarrely, you can even restart your iPhone by activating one of the in-built functions – Bold Text. If you go into your settings app, hit 'General', then 'Accessibility', and then turn the 'Bold text' feature on. As soon as you slide the toggle, you'll receive a popup that states it will restart your iPhone – just tap 'Continue' and your phone will restart.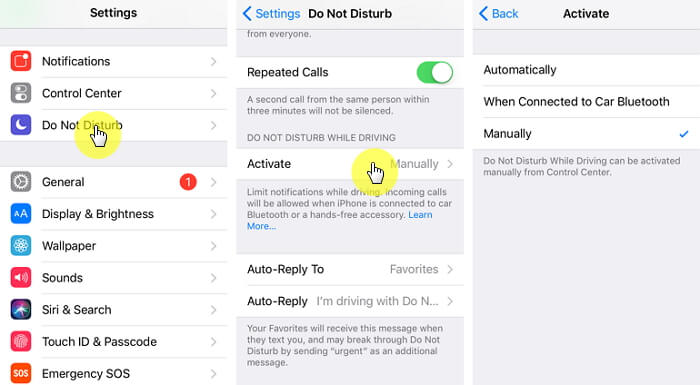 3. Update iOS to Latest, If It's Not
Every time Apple brings out an iOS update, they fill it with a vast array of fixes for common bugs that they've received complaints about. So, you may find that just updating to the latest version of iOS will do the trick to solve iPhone keeps switching to silent. If you're not aware of the best way to update your device, click here.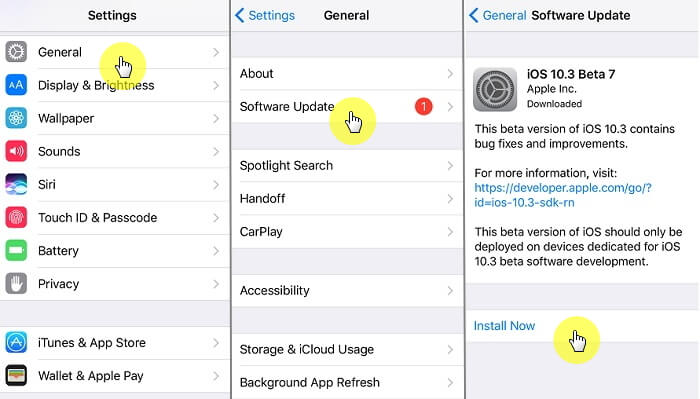 4. Repair iOS to Fix iPhone with Sound Issues (iOS 16 Supported)
If you're experiencing the problem – your iPhone still keeps switching to silent automatically after trying the above tips, then probably there is iOS issues on your iPhone and you may to resort to a specialist tool. Our strong recommendation is to use the iMyFone Fixppo to repair the issue. Here's why:
Key Features:
You can repair any iOS issues without risking any data loss by using its Standard Mode.
It covers a variety of different problems including Apple logo freeze, black screen, and more.
It's able to fully wipe the data on your device to repair the most severe iOS issues.
Steps to Fix iPhone with iOS Issues via iMyFone Tool
Of course you need to download and launch the software first and then you will find that to solve the issue with iMyFone iOS System Recovery couldn't be easier. Follow the steps:
You can see that the software offers three modes to fix kinds of iOS issues. You can choose Standard Mode which will keep your data secure on device.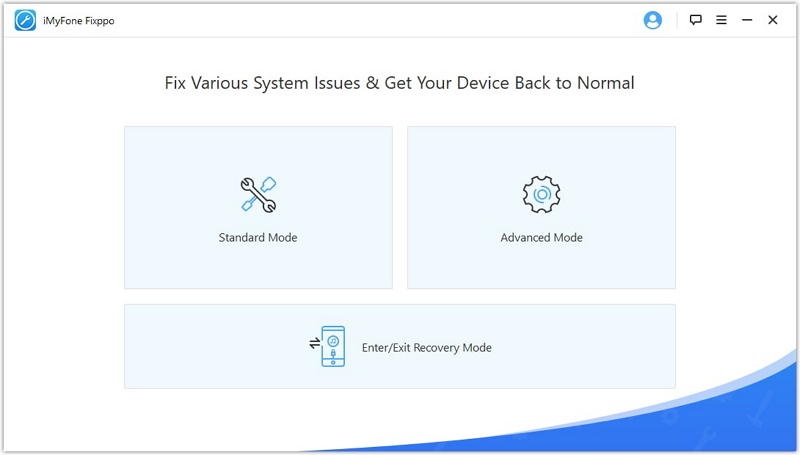 You first need to put your iPhone into Recovery Mode, which you can do by pressing and holding the sleep and home buttons simultaneously. You need to keep holding them until 'Connect to iTunes' is displayed on your screen.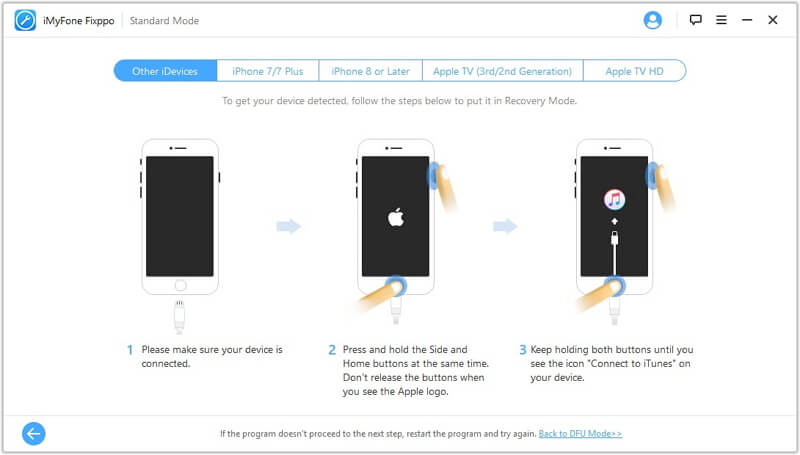 Once your device is in Recovery Mode, you can then go ahead and download the appropriate firmware. Don't worry, the software will detect it automatically, all you need to do is hit 'Download'.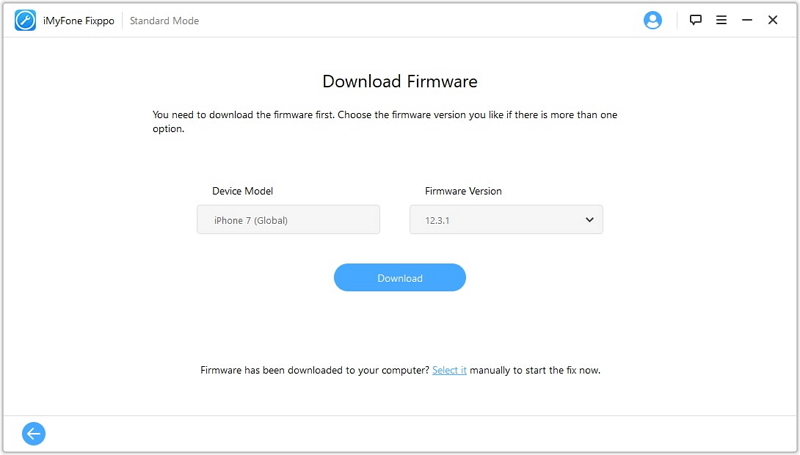 When the firmware has finished downloading, select 'Start to Fix' and the tool will work its magic.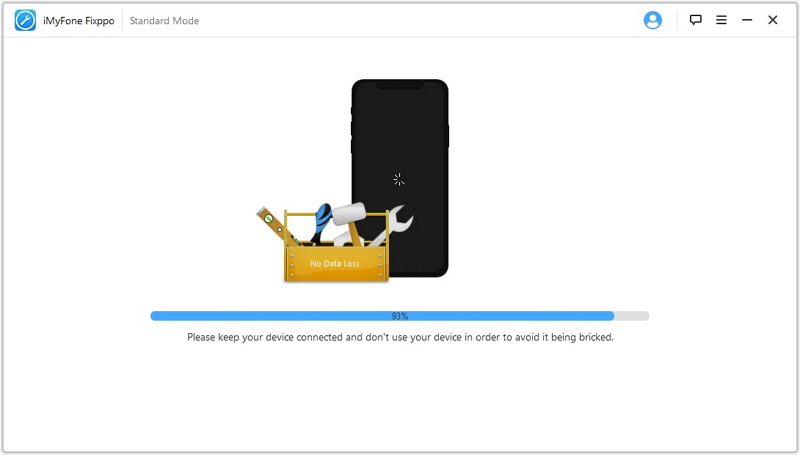 All in all, if you're unfortunately suffering with the annoying bug that keeps putting your iPhone in silent, you can try one of the above tips to resolve it. If all else fails, you know iMyFone Fixppo won't let you down.