Users all over the globe are taking advantage of the new screen recording feature from iPhones. This allows them to share "how-to" videos, gaming, and numerous other types of content to followers, friends, family, and coworkers.
Sometimes this new feature can have a bug or suddenly stop working. That can be a real problem for those preparing for a school presentation or a work-related project. The next time you ask why can't I screen record, use our tips from this article.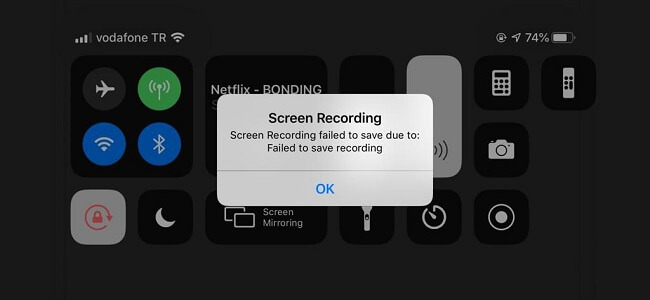 Why Can't I Screen Record in iOS 17?
There are a number of reasons why screen record not working on iPhone with iOS 17. It usually comes down to a quick fix that takes following a few steps to repair. Other times you may need more precise help to overcome this problem. We have a solution then as well. In the meantime, here are some common reasons why the screen record may not be available to you to improve your understanding of what repair to use first.
Internal iPhone restrictions prevent your device from screen recording.
You may be out of drive space or charge from your battery.
There could be other screen recording applications on your device causing a conflict.
If you are trying to record copyright-protected info, it may not work properly.
Common Ways to Fix Screen Recording Not Working on iPhone(iOS 17)
For more typical issues, these easy-to-follow repairs may be all it takes when you're left asking why can't I screen record on my iPhone.
1

Check the Microphone
Whenever your screen recording doesn't have audio, it is probably because the microphone is not turned on. That is an easy-to-follow solution:
Open Control Center > Screen Recorder.
Long press on the Screen Recorder icon until settings is displayed.
Make sure the Microphone On option is selected.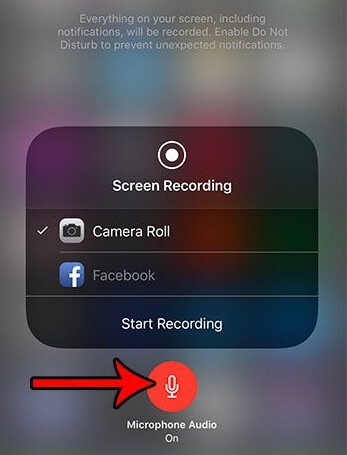 2

Check Restrictions and Reopen Screen Recording
The most common reason screen recording not working on iPhone is because you have restrictions enabled preventing it from initiating. To fix this:
Open the Settings > Screen Time > Content & Privacy Restrictions.
Go to Content Restrictions and make sure screen recording is allowed from the Game Center.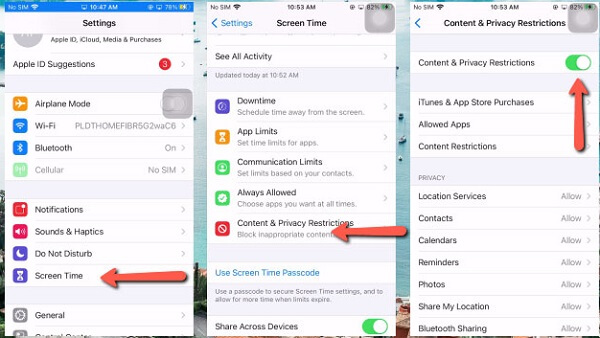 3

Fix Screen Recorder Crashing
The newer versions of iOS (15 and up) tend to require a lot more processing power. If you are using an older device, you may not be able to use screen recording. The best thing to do here is update to a newer model of iPhone.
4

Low Power Mode
Whenever your battery is running low on charge, it disables certain features from being used. This is called "Low Power Mode" and can be an issue for more than just why can't I screen record. To fix this:
Go to Settings > Battery. Disable Low Power Mode.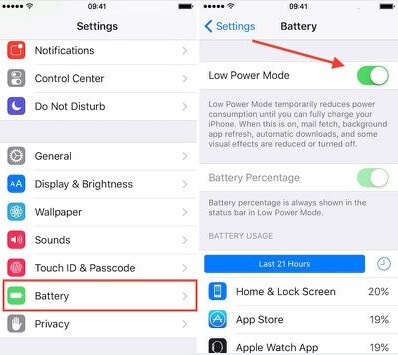 5

Reset All Settings
Sometimes the best solution is to start back again from the beginning. You can do this by resetting your iPhone back to its original settings. A word of caution here: you will lose data during this process, so be sure to back up your iPhone first.
Go to Settings > General > Reset > Reset All Settings.
Click to confirm your decision, and your iPhone will reset back to factory default.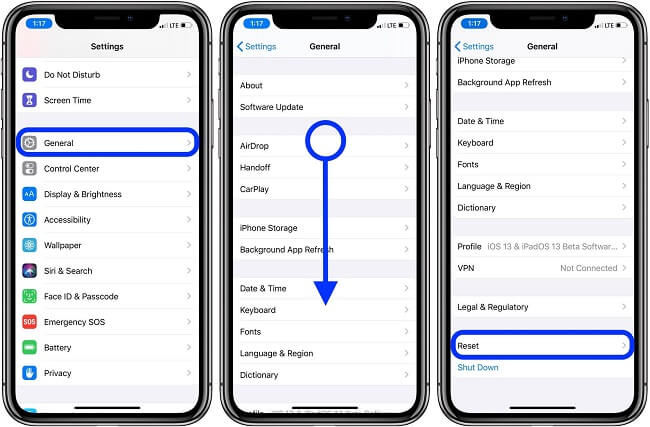 6

Restart iPhone
A little less extreme is to simply restart your iPhone device. When your screen record not working well, it may just need some of the cache to clear or other programs to be turned off. The easiest way to do this is by restarting the device.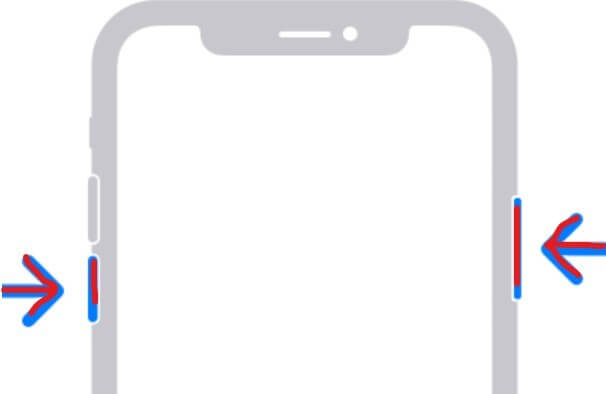 One-Stop Solutions to Fix iPhone Screen Record Not Working in iOS 17
After try the methods above, your iPhone screen still not working, there may have some glintch on your iDevice. In this situation, you need to looking help for the third-party App. iMyFone Fixppo, your one-stop solution to restore the default settings of your iPhone without losing any data. It can help to quickly and safely repair iPhones back to normal. Then you'll be able to screen record to your heart's content.
Fix iOS System Problem without Data Loss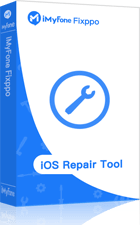 iMyFone Fixppo

Step 1.

Download and install iMyFone Fixppo on your PC and use Standard Modeon the available options, then connect your iPhone to your computer.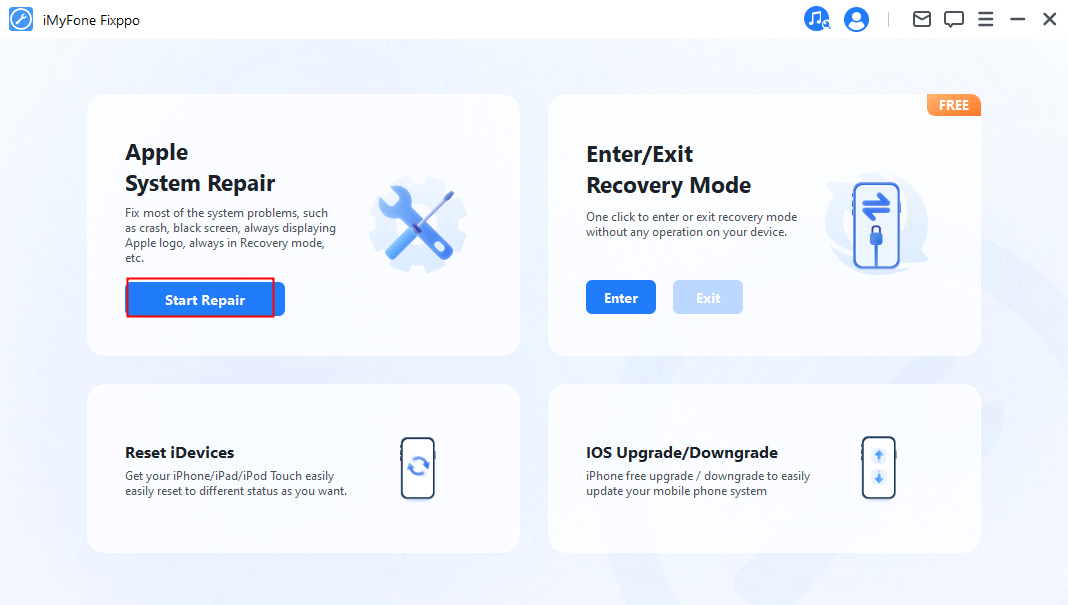 Step 2.

Download the original firmware for your device.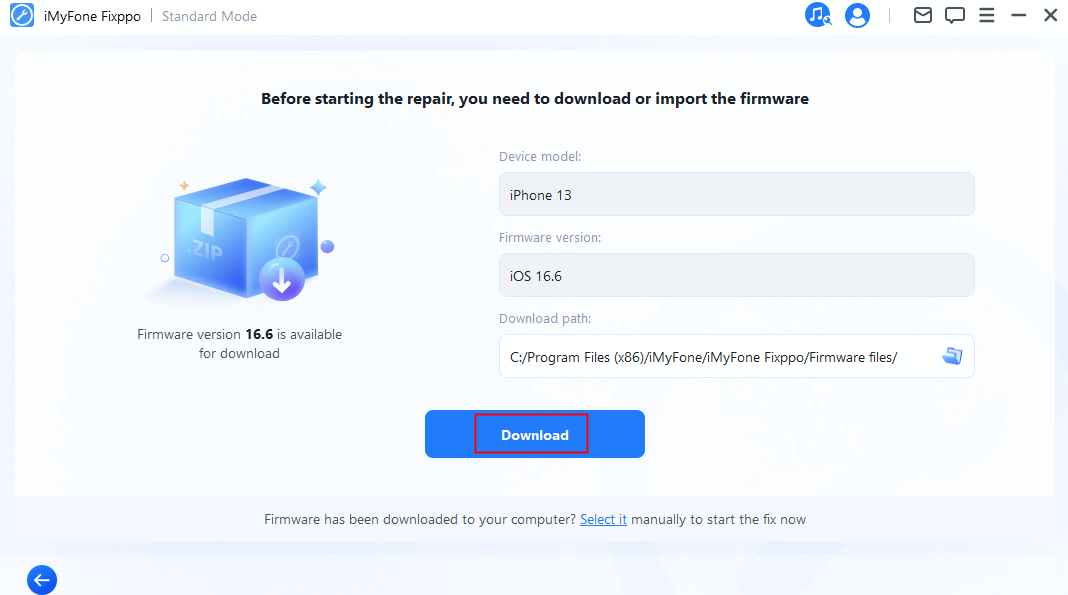 Step 3.

Click the Fix button and watch as iMyFone Fixppo does all the work for you!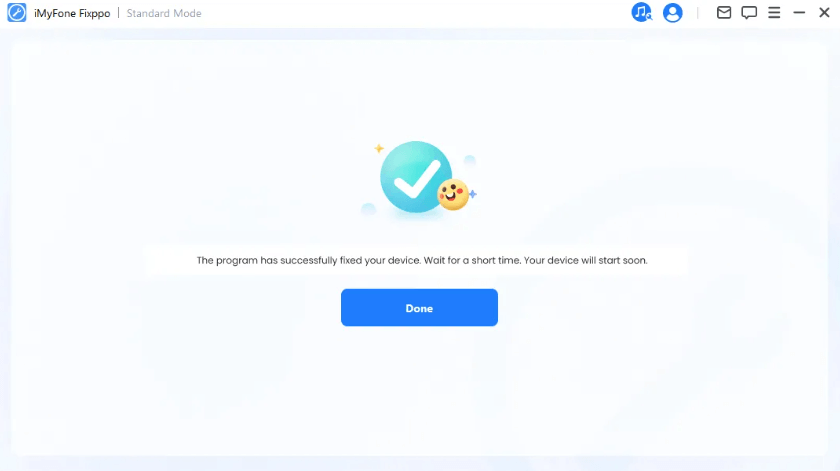 FAQs Related to iPhone Screen Record Not Working in iOS 17 Issue
1

How long can you screen record on your iPhone?
Luckily, there is no limit to your screen recording by default. It all depends on how much space you have on your device. You may only have a few gigs available, meaning you can record a short film compared to hours of entertainment.
2

How to get screen recording on iPhone?
Some iPhones may not have screen recording turned on. In that case, go to your Settings > Control Center and tap on the Screen Recording option. This should make it a choice on your control center in the future.
To Conclude
Try the methods we mentioned in this article to fix screen recording not working on iphone issue. If you want the most reliable solution, download Fixppo from iMyFone! It's a good choice to help you fix any iOS issues!