Best 12 Ways to Fix Top of iPhone Screen Not Working
Category: iPhone Issues
4 mins read
Touch screen devices have become common these days. But many users have complained that the top of iPhone screen not working, especially after update to iOS 16.
Since I've met this problem once when my iPhone stuck for some iOS glitches, in this post, I will list the reasons for you to have a better understanding and fixes for it. Move on to get the details!
Part 1. Why is the Top of My iPhone Screen Not Working?
Before taking a look at the solutions for this iPhone top of screen not working error, it is important to know the reasons why this happens so that you can better avoid this problem.
The touch screen of your iPhone is covered with water.
Settings of your iPhone is confused without knowing.
System of your iPhone is problematic.
Hardware problems like screen crashes thus become unresponsive.
For an unresponsive top half touch screen, professional repair is needed but before that, you can check some possible solutions first.
Part 2. 9 Basic Checks for Top Part of iPhone Screen Not Working
1

Clear and Dry the Screen

The first thing you can check here to fix the iPhone top screen not working is that making sure your iPhone is not covered with water. If you've done that for many times, dry the screen with a clean cloth before clicking on the screen again. If the screen is watered without being dealt with in time, the screen will get damaged afterwards.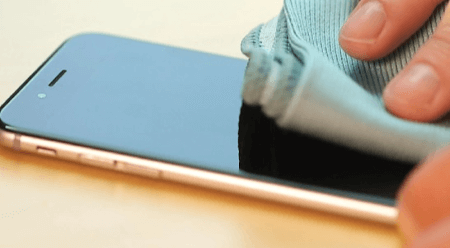 2

Re-connect iPhone with Charger

Charging the iPhone for too long and not being able to disconnect it? Then your iPhone may starts to behave weirdly. The wrong or broken charger and lightning cable will also cause damage to your iPhone and this top of phone screen not working issue may have something to do with them as well. If you have to charge the device, disconnect is first then reconnect it with another charger.
3

Adjust Haptic Touch in Settings

What about the haptic touch? If the settings is accidentally changed and the haptic touch as well, the problem may have nothing to do with the screen itself but simply due to the haptic touch that is not sensitive enough. Go check it from Settings > Accessibility > Touch > Haptic Touch > Fast option and see if the touch screen is back to work now.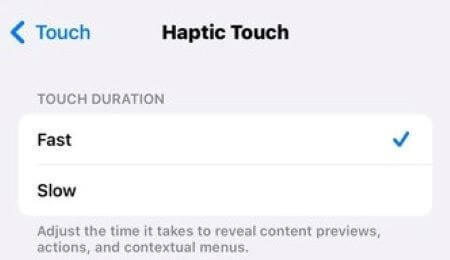 4

Check Orientation Lock on iPhone

If you need to change the screen orientation from time to time while changing it fast withotu giving the screen time to respond, the screen may stuck and problem like iPhone top of screen not working may show up. Try to slow down whenever you need to switch the lock and please check it now to see if the screen gives you the feedback and can work smoothly.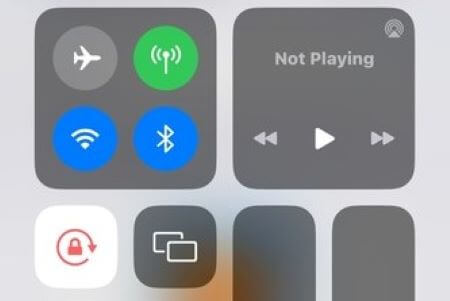 5

Remove the Screen Protector

In case like iPhone is dropped severely, the screen protector should prevent the screen from cracking. However, it doesn't mean that the potential problem with your screen protector is negligable since most often it will make the screen unresponsive. So just remove the screen protector on your iPhone and then restart to see whether the the top part of iPhone screen not working problem is modified.
6

Remove Buggy Apps

If you have recently downloaded an app and facing the top of iPhone screen not working issue then you might consider uninstalling it. Check carefully those misbehaving apps and choose to offload or delete it completely from either the Home screen or Settings. If this won't work or just work for a certain period, just keep reading.

Long press on that app and tap on the cross symbol on it to delete the app permanently.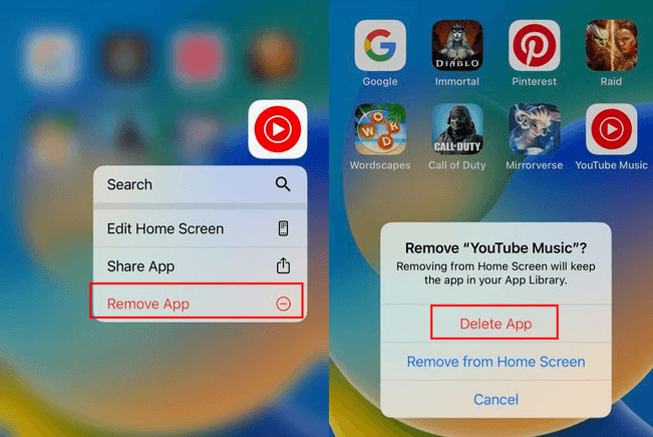 7

Hard Reboot iPhone

For those who want to close all activities temporarily and fix minor bugs, this method should work. Since all background processes will start afresh when the device restarts. Therefore, for issue like iPhone top of screen not working, you can try force rebooting your iPhone that may possibly address your puzzle.
iPhone 6 and earlier: Hold the Sleep and Home button together and don't release them until you see the Apple logo.
iPhone 7/7 plus: Replace the Home button with the Volume button and follow the same procedure mentioned above.
iPhone 8/X/11/12/13/14 and later: Turn to both Volume Up and Down button, press and release them quickly. After that, press the Side button for the Apple logo to appear.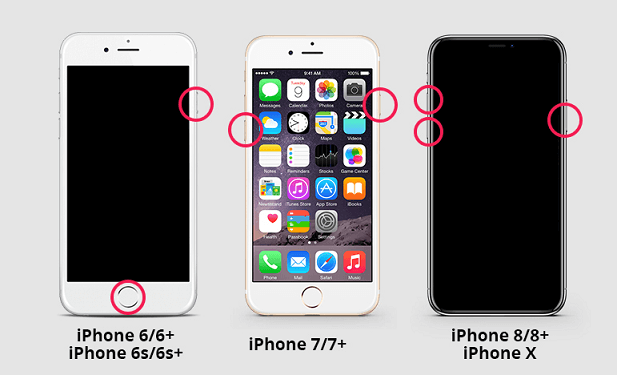 8

Update iOS System

When you update your iPhone to the latest iOS version, most of the issues get resolved. Follow the steps to update your device to see if the top part of iPhone screen not working issue can stop showing up and work normally.
Go to Settings > tap General > Software Update.
Click on the one that is available and wait for the process to finish.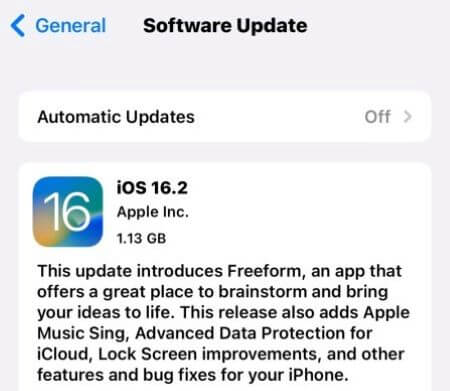 9

Reset All iPhone Settings

Like using iTunes that will be mentioned later, this method can be applied directly through the Settings on the iPhone, which can save you a lot of trouble if you have no computer to assist you. However, this way will make all your iPhone data gone, please be careful.
Go to Settings > tap General > swipe down to find Transfer or Reset iPhone > click on Erase All Content and Settings.
Enter your password and you can take your iPhone as a new one when everything is done.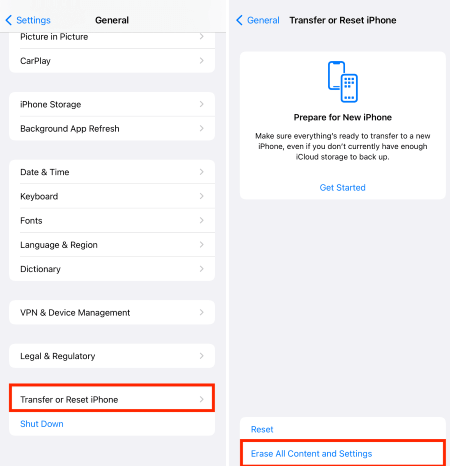 Part 3. 3 Further Ways for iPhone Top of Screen Not Working
1

Fix Top of iPhone Screen Not Working without Data Loss

Trying those common methods should help but if none of them seem to function, fixing your iOS system is the one that needs to be considered next. And if this issue is caused by the internal iOS system, you can fix this iPhone top of screen not working issue with the help of the professional iOS issues fixer - iMyFone Fixppo. Though it seems simple and direct, it's successfully helped many users with many typical iPhone problems.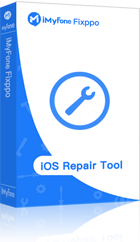 4 quick steps to fix iPhone top half of screen not working.
Standard Mode offers no-data-loss promise to address the issue.
Supports iPhone/iOS system of all models/versions.
Other iPhone problems such as how to reset iPhone, iPhone stuck in guided access can also be solved.
Limited Time 10% OFF Coupon Code for iMyFone Fixppo: FARTT91