Are you seeing white lines on your iPhone? Well, you are not alone. This is the problem most iPhone users face and results commonly due to the disconnectivity of LCD cable with the logic board or may be due to an error in the software.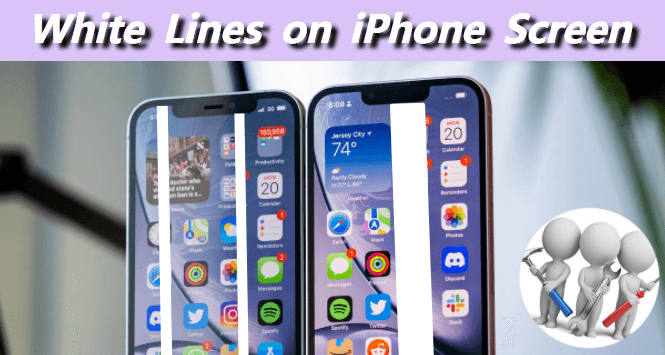 iPhone is the bestseller Worldwide, but like any other device, it can end up having software or hardware troubles that are required to be entertained and solved in time. Getting white lines on your iPhone screen out of nowhere can be heart-dropping. Here in this article, you will get a grip on all the possible reasons behind the trouble and solutions to get rid of the problem.
Part 1: Why Is My iPhone Screen Turning White with Lines?
Many reasons can lead to a situation where your iPhone screen can turn white. Some of the prominent causes include:
iPhone screen with vertical white lines can exist because of Electro Static Discharge (ESD). ESD can cause damage to solid-state devices because of the release of static charge.
Flex cables can be cracked or improperly connected, which can be a common reason behind vertical white lines on iPhone screens.
The LCD Controller Driver might be broken due to which white lines appear on the screen, or it may be due to a fault in the integrated circuit.
If you accidentally dropped your iPhone on a tough surface, that can be a positive reason for white lines.
A loose LCD cable connection can turn your iPhone screen white very often.
Unintentional contact with water can mess up with iPhones screen, giving off vertical or horizontal white lines.
Some unknown software problems can be the culprit behind the issue, which requires proper diagnosis.
No matter how the problem begins, the ultimate focus is to find cues to solve the trouble. How to fix white lines on an iPhone screen? Here is one preeminent solution for this problem.
Part 2: Fix White Lines on iPhone Screen Using an Advanced iOS Repair Tool
Seeing something unusual on your precious device can be traumatic, but no need to worry. iMyFone Fixppo is the software to rescue! It can handle multiple iOS system issues, including white lines on the screen, and can make your iPhone as good as new without any data loss. You can reset your iPhone with just one click without any password. It is power-packed with many befitting features, which include:
Main Features about iMyFone Fixppo
Step 1.Download and launch Fixppo on your computer. Select the Standard Mode to fix white lines on your iphone.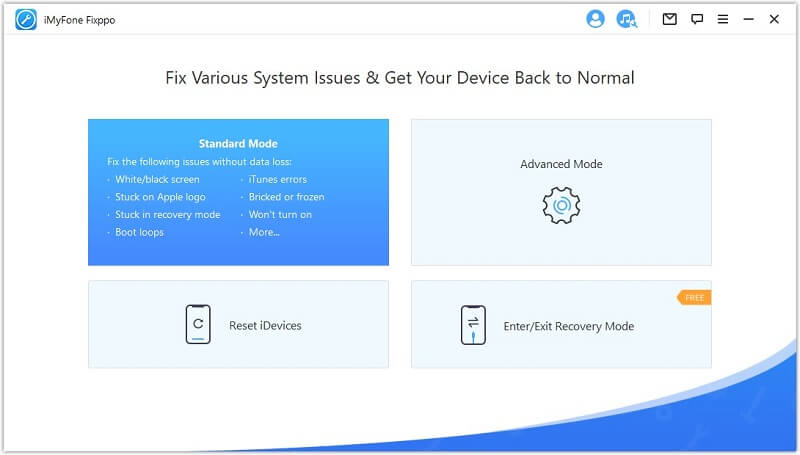 Step 2.Connect your device with the computer system and click Next. Please note that you need to unlock your iphone in this step.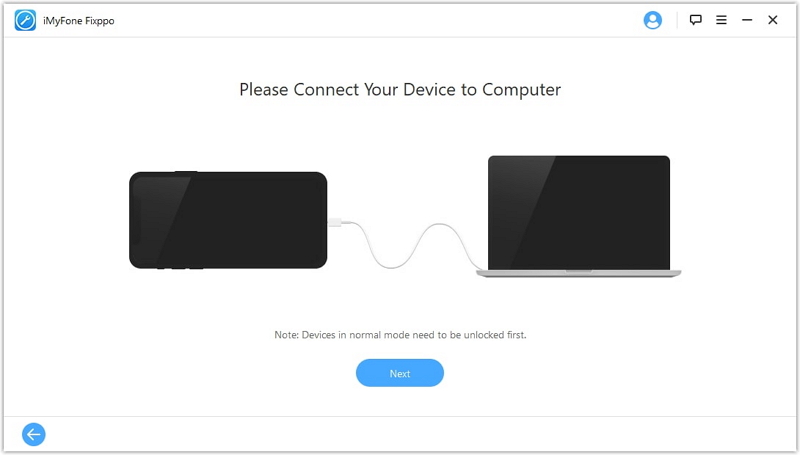 Step 3.If your device can be detected, go to step 4 directly. If not, you need to put your iphone into DFU mode or Revocery Mode by following the instructions on the program.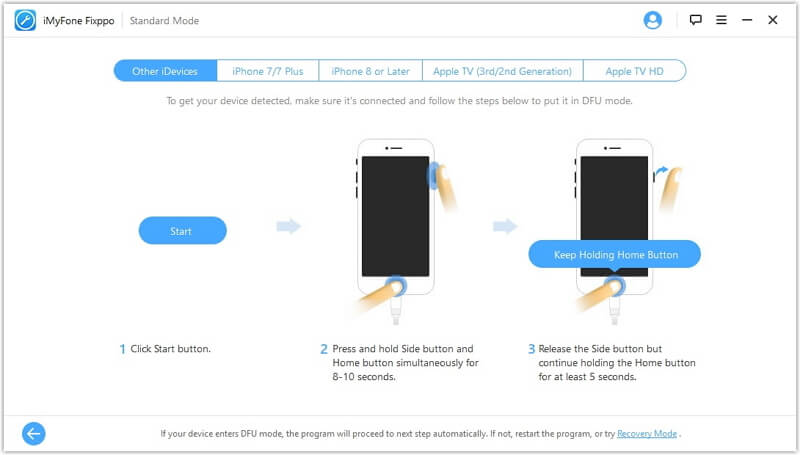 Step 4.Then the program will automatically recognize the model of your iphone and show all the available versions of firmware. Choose one and click on Download.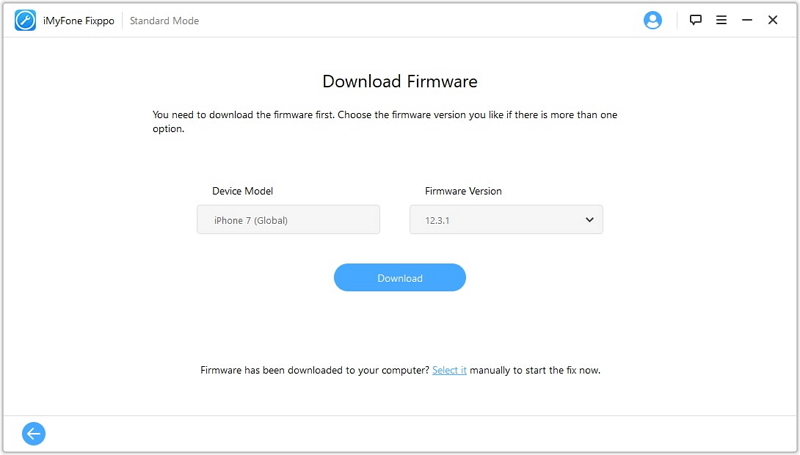 Step 5.Now you have everything well prepared. Check all the details and finally Start the fixing process.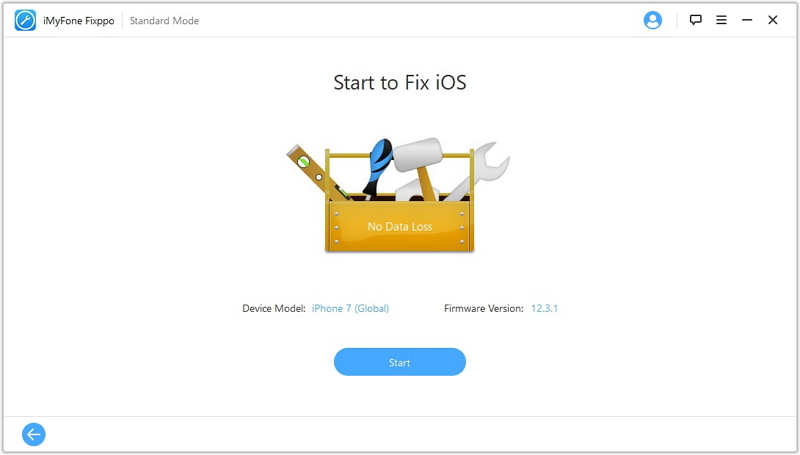 Step 6.Wait for the process and keep devices well connected. Then the program will inform you when the whole fixing process is done.
Part 3: What Else Can I Do to Solve White Lines on iPhone Screen - 7 Tips
When you see white lines emerging on the iPhone screen, don't panic and try these 7 options to fix the nut.
1. Force Restart iPhone
You can restart your iPhone device to rule out any software glitch. Restarting your device ceases all the programs and could solve the problem that is messing up with the display. For iPhone 8 or older, press and hold the power button until the slide to power off bar appears on the screen. For the iPhone X and upgraded models, hold the volume button and side button simultaneously until the slide to power off bar appears on the screen.
Sometimes the glitch is impediment and obstructive, which makes it difficult to slide and power off. If the view is completely blocked, restart your device using a hard reset.
2. Updata to the Latest iOS Version
The white glitches might appear because the iOS version is too old to handle the processing. Updating the current version and hopping onto the latest version of iOS can fix the problem:
Open Settings app on your iPhone, tap on General > Software Update to check if there is any update available.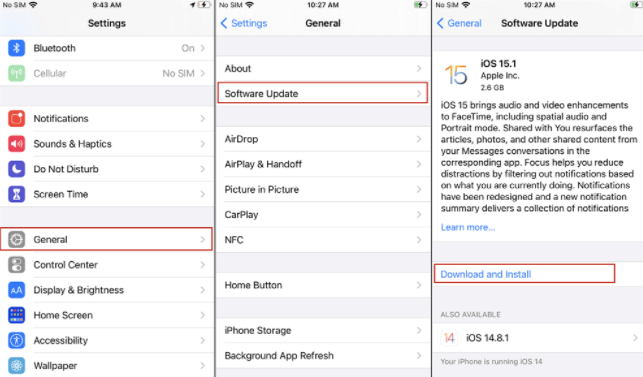 3. Reboot to Safe Mode
iPhone safe mode eliminates and uninstalls all the faulty extensions that can result in malfunctioning. It helps iOS to run on a jailbroken iPhone. Rebooting to the safe mode can solve the problem of white lines by following three simple steps.
Turn off your iPhone device.
Then turn on the iPhone device.
Once the display glows, keep pressing the Volume Down button until the Apple logo appears on the screen.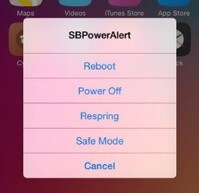 4. Reset iPhone Settings
Reset your iPhone by following the steps below:
Go to Settings > General > Reset > Reset All Settings.
There you need to enter your passcode to reset your iPhone settings.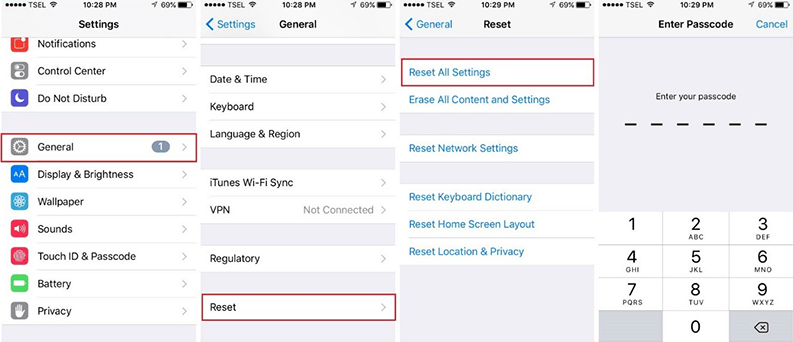 5. Factory Reset iPhone
If white lines still cannot be removed after trying the above methods, you can carefully try to factory reset your iPhone. However, please kindly note that all your installed apps, data and settings will be lost during the process, since this operation will put your iPhone into its original state. Thus you may backup your iPhone first to avoid data loss. To reset your device:
Go to Settings > General > Reset .
Choose Erase All Content and Settings from the options.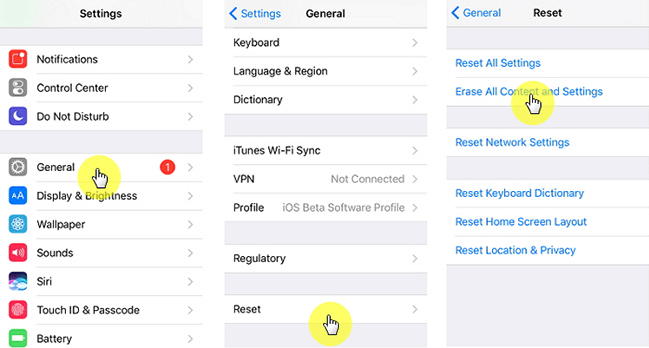 6. Put iPhone in DFU Mode
Device Firmware Update(DFU) mode can remove any software error, including the vertical white lines that appear on display. It erases and restores all the codes on your iPhone. You can take use of Fixppo to enter Recovery mode with one click, or you can put your phone into DFU mode by the steps below:
Turn off your iPhone and keep it connected to your computer. Make sure that iTunes or Finder is running.
Press and hold the side button for 3 seconds, and then continue holding it while press volume down button for 10 seconds.
Release side button but still hold volume down button for extra 5 seconds, and finally release it.
If the screen is illuminated and blank, you have successfully put your iPhone into DFU mode.
7. Screen Repair Appointment
If any of the available options fail to recover the display, then the last hope is to repair the screen because there may be a hardware issue. You have accidentally dropped your device or handled it roughly, which can result in the blip of white lines on the display. Get an appointment at the Apple store for screen repair.
FAQs: More About iPhone Screen Issues
1. Why is my iPhone stuck on the white Apple screen?
There can be many possible reasons for the mishap, but most commonly, iPhone software fails to update, or the jailbreak fails to work. It can be a hardware issue due to which the cable disconnects from the motherboard.
2. What causes iPhone LCD screen damage?
iPhone LCD Screen is the most sensitive and delicate part of the device. The LCD screen damage usually occurs because of the immense application of pressure on the screen or when the display gets distorted by hitting a rough or hard surface.
Conclusion
Finding blips on your iPhone display is no more a problem. Consider all the possible solutions to rule out the glitch. Employ the stunning features of iMyFone Fixppo software to figure out the problem and make your iPhone device unimpaired. Have you found the blog post helpful? If you have any other queries, let us know in the comment section below.