Many Apple users can attest to their iPhone screen flickering on a few occasions:
You may find that your iPhone screen is flickering when hold.
You may realize that your iPhone screen is flickering after water damage.
You may encounter that your iPhone screen is flickering after dropping.
There are various methods that you can use to fix iPhone screen flickering, even after updating to iOS 15 beta/14/13/12/11.4.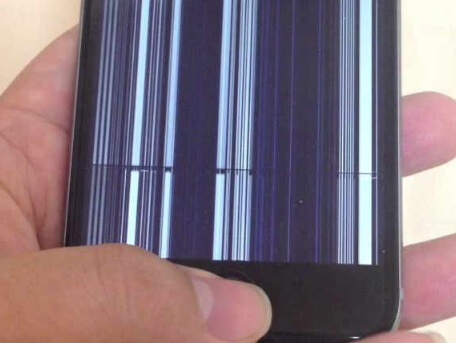 Why Is My iPhone Screen Flickering?
There are many reasons that may cause an iPhone screen to flicker.
If your iPhone is having memory problems, for example, it is running low on memory or having insufficient storage, your device may have problems of performance like iPhone screen flickering on and off, unresponsive displays, sluggish performance, random crashes, apps lagging, etc.
It may be caused by hardware-related problems from a broken component in the display circuit board. If your device was dropped or got water damaged, you might not notice any problems immediately but that does not mean the incident did not harm your device.
It could also happen if there is something wrong with your iPhone software. For example, software update may lead your iPhone 12/11/X/8/7/6/5/4/SE to screen flickering problems.
Part 1. Tips before Fixing iPhone Screen Flickering
1.1. Turn Brightness Down to Stop iPhone Screen Shaking
Turning down the brightness of your iPhone is an easy way of fixing iPhone screen flickering. Follow these steps:
Go to your iPhone Settings and scroll down to Display & brightness.
Turn down the brightness of your iPhone as far as possible then disable Auto brightness.
Let it stay in that state for about 10 minutes to set its brightness back to its original state. This will make your iPhone screen to stop flashing.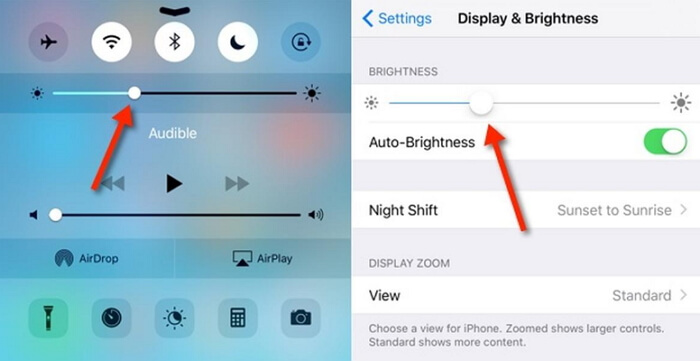 1.2. Check Memory Status When iPhone Screen Flashing
When the internal storage of your iPhone is insufficient to carry out additional processes, the phone may start misbehaving. Apart for iPhone screen flickering on and off the phone may have a frozen or unresponsive screen.
Once you realize your phone's memory is almost full you should delete old text messages and media files, unused apps and any other useless files or details stored in your phone.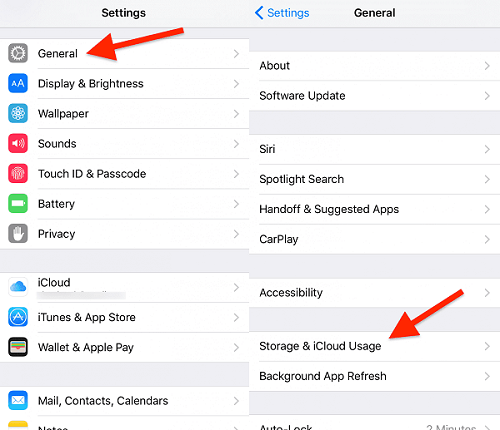 1.3. Enable Reduce Transparency If iPhone Screen Blinking
This is a temporary solution to iPhone screen flickering. This is a method for sorting out the problem of an unresponsive touchscreen and the random flickering of your iPhone's display. Follow the next steps.
Go to your device Settings and click on the General tab.
Scroll to the Accessibility tab and click on it.
Then click on Increase contrast.
Lastly, go to Reduce transparency then turn it on.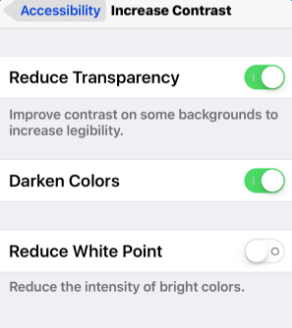 Part 2. 3 Methods to Fix iPhone Screen from Flicker due to iOS Issues
Compared with the above 3 tips, the next 3 methoods below have the relatively high success rate. So hurry up!
2.1. Solve iPhone Screen Flickering and Unresponsive (no data loss)
iMyFone Fixppo iOS System Recovery is a repair tool for all iOS devices and its versions that can fix various iOS issues on your iPhone or iPad returning it back to its original functioning state.
This is an app that is fully compatible with all iOS devices including iPhone 12, 11, X, 8, and iOS versions from 7.0 to the newest iOS 15 beta 3/beta 2/beta 1/14.
You can enjoy a 100% success rate for fixing iOS issues.
You can fix iPhone screen shaking without data loss.
You can also use this app to fix various iOS issues, like iTunes is not detecting iPhone in recovery mode, iPhone crashed during update or if it has a black/white screen of death or a flashing Apple logo, etc.
Step 1: Download and install iMyFone Fixppo on your computer then launch it.
Step 2: Using a lightning cable connect your iPhone to your PC then tap on the Standard mode tab to start the process.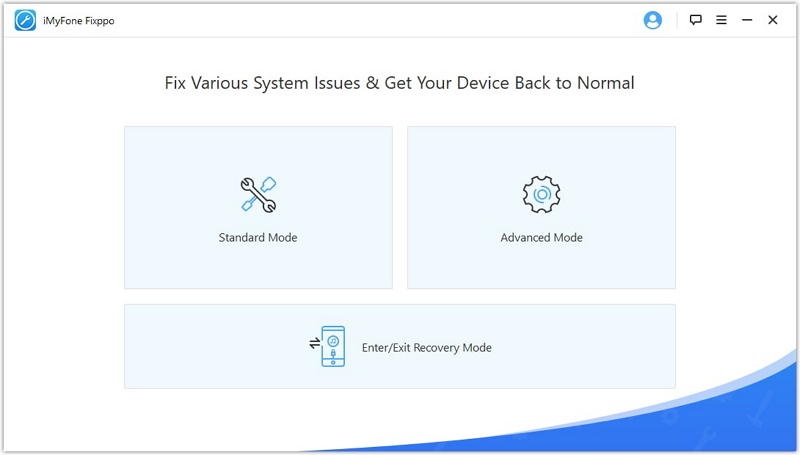 Step 3: When in Standard mode the app will request you to put your device in DFU/Recovery mode. Click on Recovery mode and follow the onscreen steps.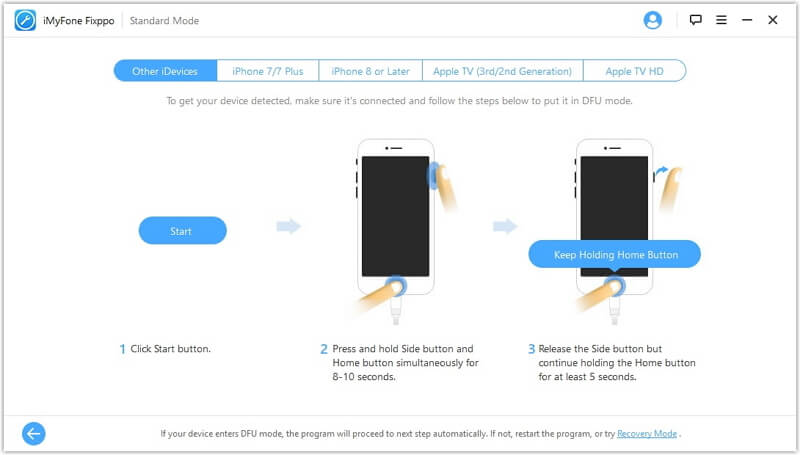 Step 4: Once in recovery mode, the program will detect your iPhone and will require you to confirm your device details then click Download to download the firmware. If you want to download another firmware, download it elsewhere then click Select it to install it on your iPhone.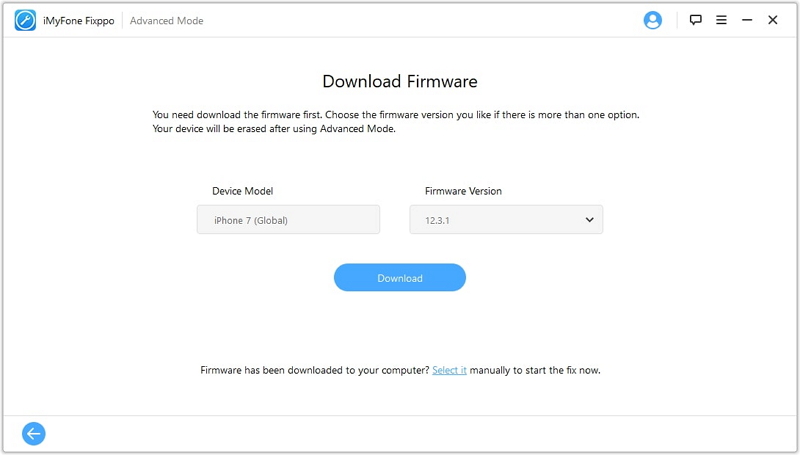 Step 5: Once downloaded click Start to fix for the program to automatically repair your iPhone and solve iPhone screen flickering after update issue.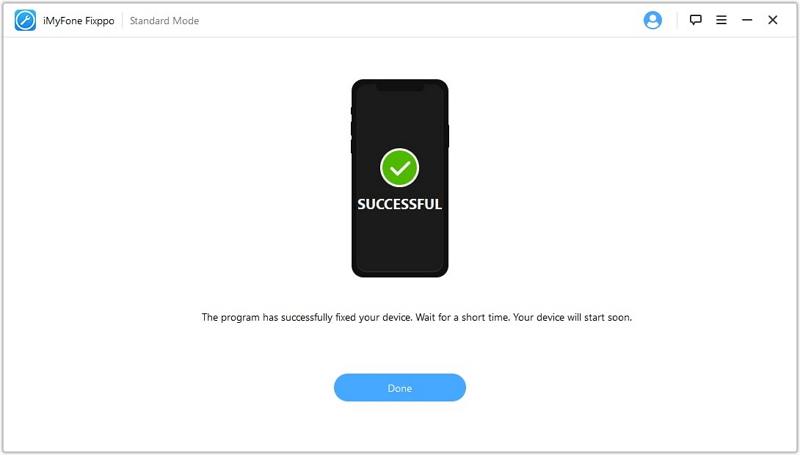 2.2. Force Restart iPhone with Screen Shaking When Holding
Most of the issues you experience with your iPhone can be fixed by simply rebooting your iPhone.
For iPhone 6s or iPhone SE users, by holding down the Sleep/Wake and Home buttons at the same time until you see the Apple logo appear.
For iPhone 12/11/XR/XS/X users, press and release the volume up button, then press and release the volume down button, finally press and hold the side button. Release it when the Apple logo appears.
You should also make sure your phone battery is charged well and that it is not faulty as this could lead to iPhone screen flickering on and off.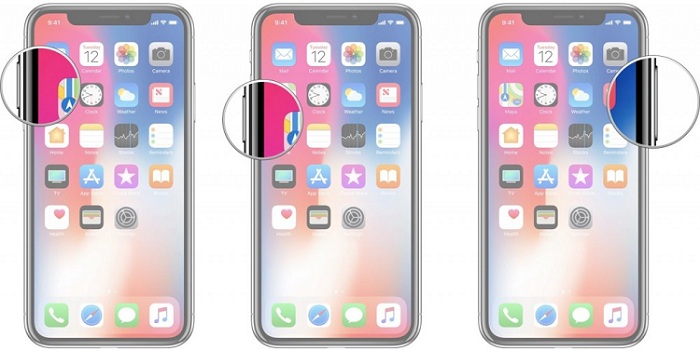 2.3. Put iPhone with Flickering Screen into DFU Mode
The DFU mode means Device Firmware Update Mode. It is a complex method that allows you to make changes to the operating system of your device. These are the steps of putting your iPhone 8 into DFU mode.
Step 1: Using a data cable connect your iPhone to computer then launch iTunes and turn off your device.
Step 2: Press the Power tab for a few seconds but don't release it then hold the Volume down button.
Step 3: Continue holding down the Power and Volume down tabs for 10 seconds then release the Power tab but keep holding the Volume down tab for 5 seconds.
Step 4: If your iPhone screen remains black and does not show recovery mode, you have been successful in putting your iPhone in DFU Mode.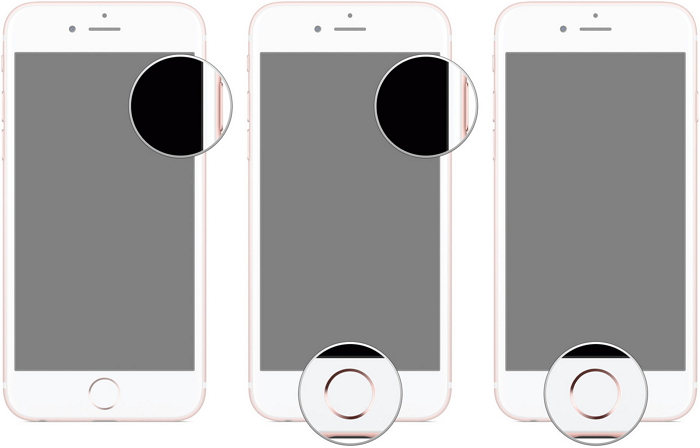 Part 3. Solve iPhone Screen Flickering due to Hardware Issues
If you have tried all the methods and the screen problem persists then the iPhone hardware could be the problem. If your iPhone's warranty is expired, you can follow these methods that can rectify your problem.
Make sure your iPhone screen is clean as dust and dirt that accumulates on the screen can make the device's touchscreen unresponsive and have display issues.
Replace a defective LCD screen as it can cause your device to freeze, have an unresponsive screen or flicker when being used. You can either replace it by yourself or ask a professional to do it for you.
Bonus Tip. iPhone Screen Flickering Repair Cost
In fact, the iPhone screen flickering repair cost will vary in different situations, just like the methods mentioned above.
If you try the tips in the first part, then you don't need any cost; if you try the efficient methods in the second part, then you don't need to spend a lot; only in the third part, contacting Apple support service will have a high cost, especially the warranty is expired.
---
As an iPhone user, you may encounter the issues with your iPhone screen flickering on and off once in a while. With the above solutions, you can now fix such issues without a lot of fuss.