[Solved] 7 Methods to Fix iPhone Screen Flickering
Category: iPhone Issues
4 mins read
My iPhone screen flickering without any reason this morning, and I've tried several methods online but none of them working. I upgraded my iOS version to iOS 16. What else can I do? Why did this happen?
Have you met the problem of iPhone screen flickering like this user? We had received some feedback that the iPhone shows flickering screen randomly. In this post, we will show you why it happened and the solutions to fix it! Read on.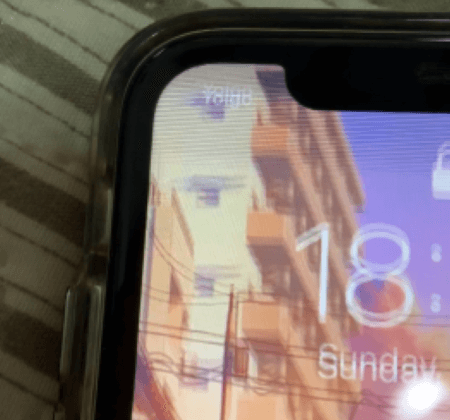 Part 1. Why is My iPhone Screen Flickering?
There are many reasons that may cause an iPhone screen to display flickering lines.
iPhone is having memory problems. For example, If your iPhone is running under insufficient storage, it may have problems like screen flickering on iPhone, unresponsive display, sluggish performance, etc.
iPhone screen flickering after water damage. If your device is covered with water for long, it's very likely to have flickering screen on iPhone, not to mention that the touch screen may stop working.
Something wrong with your iPhone software. Unsuccessful software update or iPhone stuck problems will also cause this iPhone screen flickering issue.
Hardware-related problems. If your device was dropped harshly without you noticing any problem immediately, that does not mean the incident did not harm your device.
Part 2. 3 Common Methods to Fix iPhone Flickering Screen
1

Adjust Brightness to Stop iPhone Screen Shaking

Turning down the brightness of your iPhone is an easy way to fix iPhone screen flickering. Follow 2 steps here:
Go to your iPhone Settings > Display & Brightness. Then turn down the brightness of your iPhone.
Let it stay in that state for about 10 minutes to set its brightness back to its original. It will make your iPhone screen stop flashing.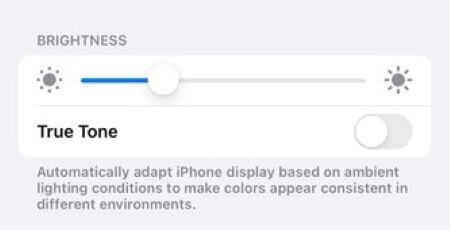 2

Check Storage Status When iPhone Screen Flashing

When the iPhone storage is too full to carry out additional processes and brings this iPhone screen flickering problem, the phone may start behaving weirdly. Once you realize your phone's memory is almost full, you should delete the useless files or apps that no longer use stored in your phone.
3

Enable Reduce Transparency If iPhone Screen Blinking

It is a temporary solution to iPhone screen flickering. This is a method for sorting out the problem of an unresponsive touchscreen and the random flickering of your iPhone's display. Follow the next step.
Go to your device' Settings > Accessibility > Display & Text Size > Reduce Transparency.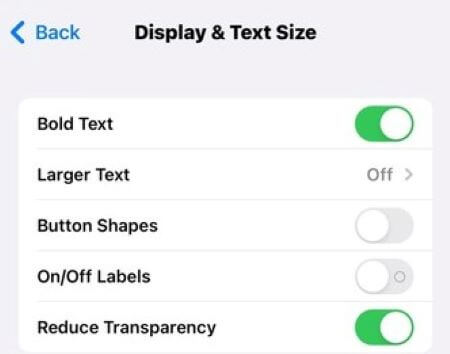 Part 3. 4 Advanced Methods to Fix Flickering iPhone Screen
1

Remove iPhone Glitches within 4 Clicks

When it comes to fixing iPhone screen flickering, iMyFone Fixppo iOS System Recovery - the most convenient all-in-one tool should come to your list and bring the device back to its original functioning state.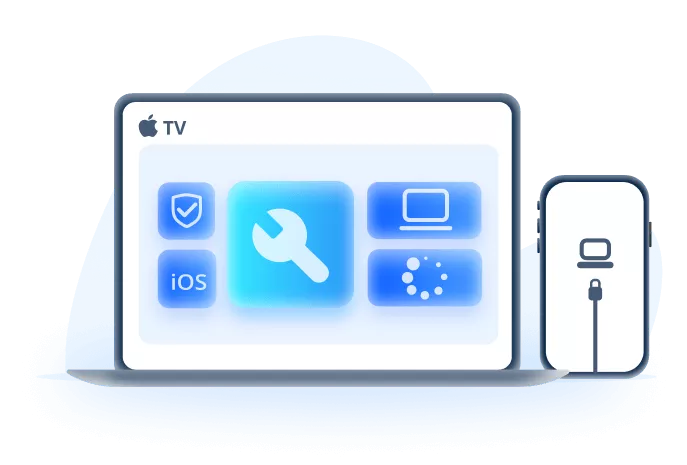 Key Features:
Help to fix the iPhone flickering screen without worrying about any data loss.
Allow to get iPhone back to work in 4 simple steps.
Compatible with all iPhone models (iPhone 14 included) and iOS versions (iOS 16 included).
Support to fix other iPhone problems like pick lines on iPhone screen, iPhone stuck on restore screen.
Step 1: Download and install Fixppo to the computer then launch it. From the interface, select Standard Mode to start the process without lossing data.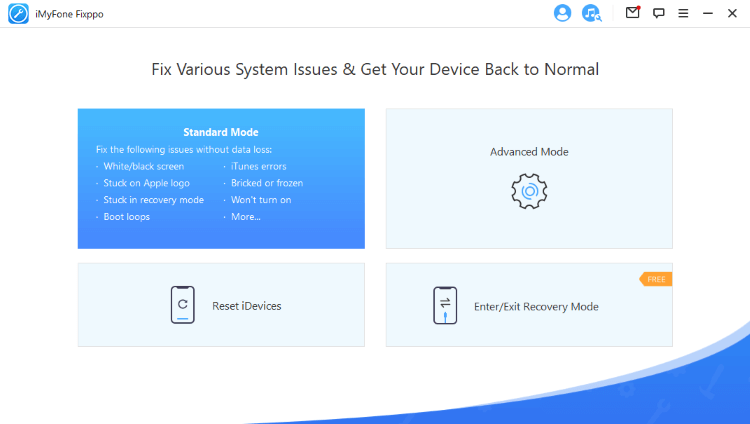 Step 2: Use a stable lightning cable to connect your iPhone to the computer. If your device can be detected in a normal procedure, you can enter the next step directly. If not, no worrries, you can follow the instructions on the screen to enter Recovery mode first (instructions to DFU Mode is provided).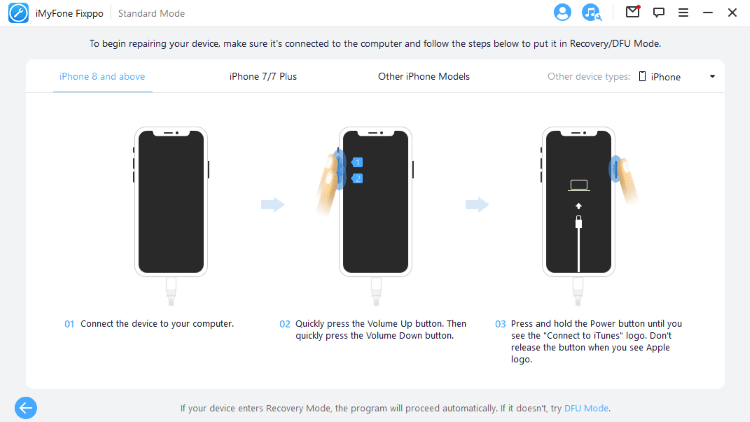 Step 3: Anyway, you should enter this step, which requires you to download the firmware package that will be used to fix the core problem of your iPhone. If there are other versions, you can choose the one you like, though it's recommended to take the first one. Then click on Download to get it.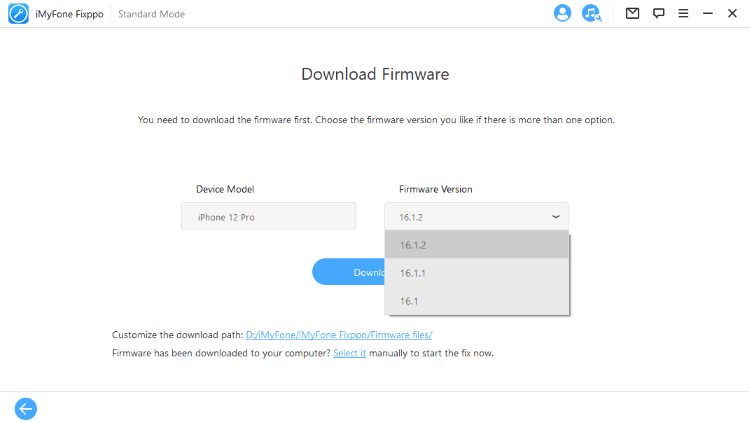 Step 4: It will take you several minutes to get the firmware. After that, click the Start button, and Fixppo will use the firmware to repair your system and solve your iPhone screen flickering problem.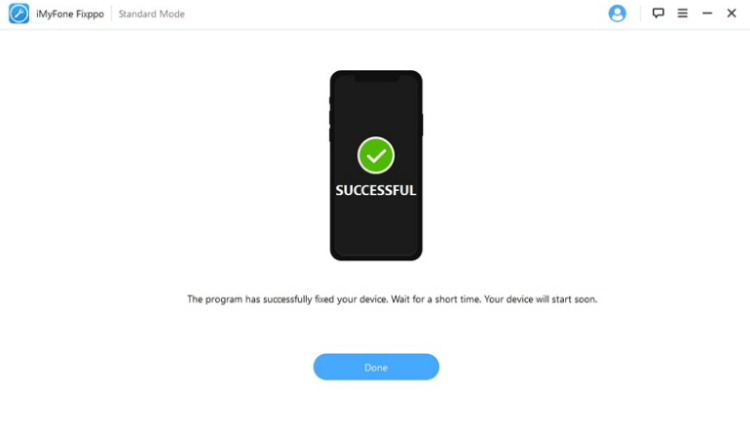 2

Force Restart iPhone with Flickering Screen

For most of the cases, if there are bugs with your iPhone that can't be removed with common solutions, simply force restarting your iPhone should work to help you out with a normal iPhone.
For iPhone 6 and earlier users: Holding both the Sleep and Home button for your iPhone screen to display the Apple logo should help.
For iPhone 7/7 plus users: Switching the Home button to Volume Down button and go for the same steps above is the right operation.
For iPhone 14/13/12 and later users: Press and release the Volume Up button, Volume Down as well. Then lond press the Side button before the Apple logo shows up.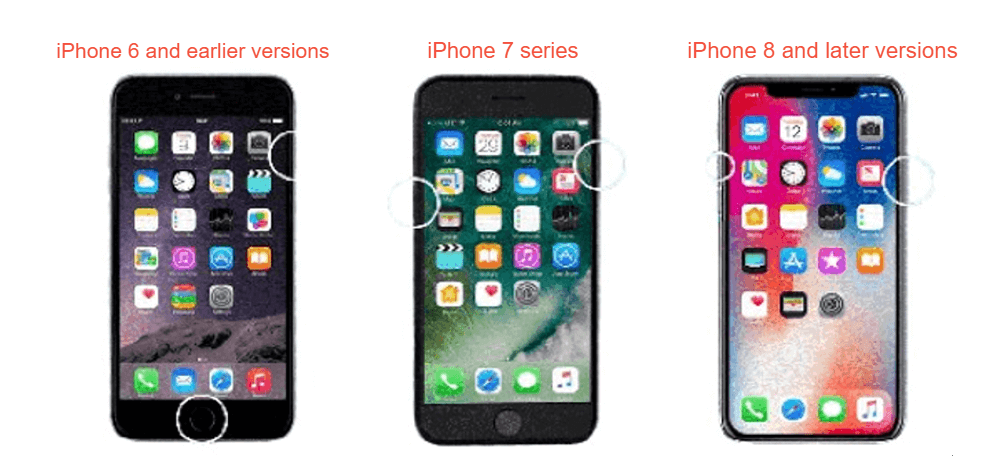 "It is important for you to make sure that your iPhone is fully charged or the battery may loss certain ability to operate, thus causing the screen flickering on iPhone."
3

Update/Restore iPhone in Recovery Mode

If, for example, you're making the latest update to your iPhone system and the problem of iPhone screen flickering pops up suddenly, then this typical problem can be solved by employing this useful solution - put iPhone into Recovery Mode and update or restore it with the help of iTunes.

Step 1: Use a data cable to connect your iPhone to computer then launch iTunes.

Step 2: You can either use iMyFone Fixppo to enter the Recovery Mode for free or watch the video below with direct instructions.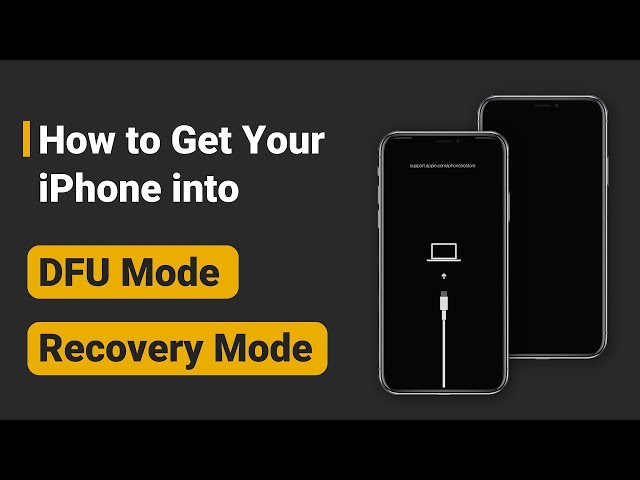 Step 3: The moment your device enters this mode, there will be a pop-up window asking whether to update your iPhone or restore it. You can choose the one you like while all your data will be erased if you choose to restore iPhone.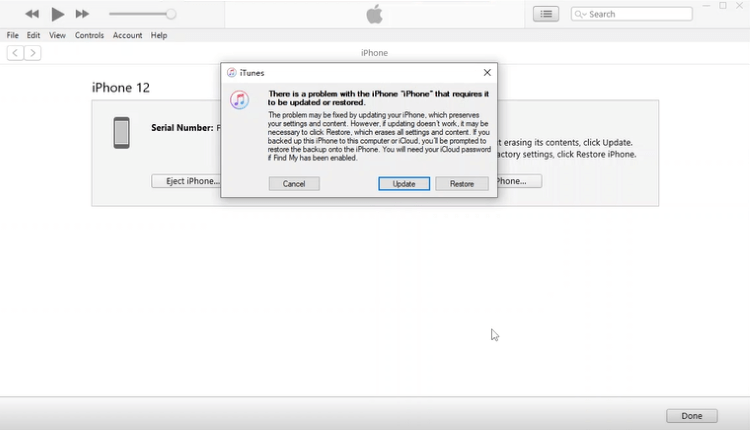 4

Fix iPhone Screen Flashing due to Hardware Issues

If you have tried all the methods and the screen problem persists then the iPhone hardware could be the problem. If your iPhone's warranty is expired, you can follow these methods to rectify your problem.

Make sure your iPhone screen is clean as dust and dirt that accumulates on the screen can make the device's touchscreen unresponsive and have display issues.
Replace a defective LCD screen as it can cause your device to freeze, have an unresponsive screen or flicker when being used. You can either replace it by yourself or ask a professional to do it for you.
Summary
That's all methods you can try to fix iPhone screen flickering. If you want to save your time and get rid of this annoying glitch, go get and try iMyFone Fixppo iOS System Recovery, with this tool, you can solve this problem at ease!