Google Maps location sharing make it easy to get your close contacts know how distant you're or whether you're still traveling. However, the issue Google Maps location sharing not updating has troubled users across multiple devices.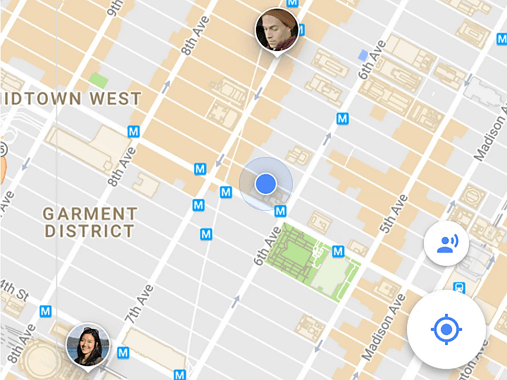 It's not narrowed down to one device manufacturer but seems relatively widespread. It usually appears that the bug typically manifests itself when a user swaps to a replacement device.
The power to share your location is supposed to form your life a touch more accessible, not add additional frustration to that. So how can we solve this problem, which is extremely frustrating sometimes? We've some solutions for you for that. Let's take a glance.
3 Simple Checks before Fixing Google Location Sharing Not Updating
Before fixing Google location sharing Not updating, you'd better follow the below tips to make some simple checks.
1. Check If Location Setting Is Enabled Completely
When you have location turned on for your phone, you'll get info based on its sites, like commute predictions, nearby restaurants, and better local search results.
If Google Maps location sharing not updating on your iPhone, we suggest that you have a check if your Location Setting is all enabled:
Settings > Privacy > Make sure Location Services is On.
Tap Google Maps > make sure that Precise Location is turn on.
From the same screen, select the While Using the App or Always option.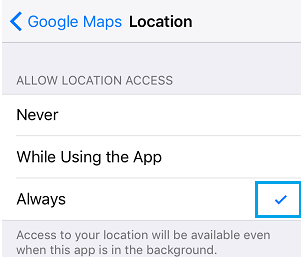 If Google Maps location sharing is unable to refresh on your Android phone, here are the steps to check:
Go Settings > tap Location and make sure Location Services is On.
Tap Mode > make sure High Accuracy is ticked.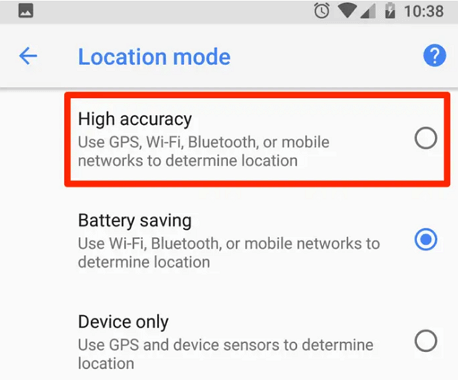 2. Check If You've Enabled Google Map to Use in Background
Background App Refresh allows the apps on your device to automatically look for new information, albeit they're indirectly running on the screen. If Background App Refresh is disabled, Google Maps may not updating shared location.
Here is the way to activate or off Background App Refresh for a selected app on Android:
In Settings > click on Apps> choose the Google Maps app> select battery
Under the Use details page of Google Maps, enable Allow Background activity.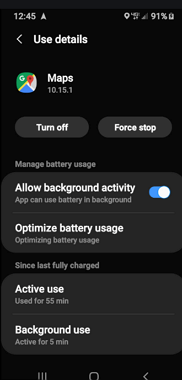 Here is the way to activate or off Background App Refresh for a selected app on your iPhone and iPad:
Go to Settings > tap General > tap Background App Refresh.
Use the toggle to show Background App Refresh on or off for Google Maps from the list of apps displayed.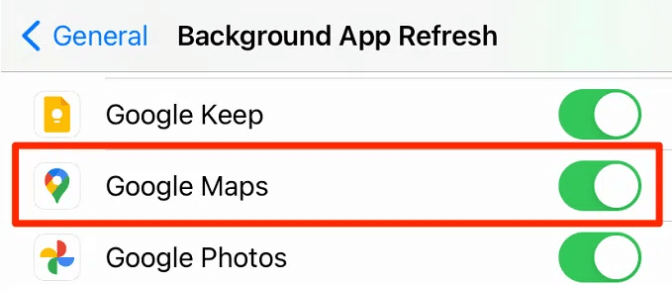 3. Check The Network Connection
If you have a weak network connection, Google Maps location sharing will not refresh. You may turn on Airplane Mode and then turn it off to reset the network. You can also use a stable Wi-Fi if there is.
4 Ways to Fix Google Maps Location Sharing Not Updating
If Google Maps location sharing is still unable to refresh, the following four tips will help you to fix the issue easily.
1. Restart Your Phone
Some Google Maps users said they solve the problem by just restarting the phone. It is a simple way to fix little glitches and many common issues could be solved by it. If the issue is still, try the below tips.
2. Clear The Cache on Google Maps App
If there is too much cache in your Google Maps, google location sharing will not update. Here are the steps to clear the cache of Google Maps.
For Android phone:
Open the Settings app > tap Apps & notifications > locate Google Maps.
After you opt on the app, storage & cache options should be available.
Tap on Clear Cache to deletes all temporary data.
For iPhone:
Open Google Maps > tap on the burger menu in the upper left corner.

Locate Setting > choose "About, terms & privacy" > choose "Clear application data" and tap on OK to confirm.
3. Update Google Maps to The Latest Version
Update Google Maps to the latest version will help you get rid of many Google Maps issues. If you're signed in to your Google Account, update the Google Maps app directly from the Google Play Store.
If you're using Google Maps on an iPhone, here are the steps:
Attend the Google Maps within the App Store and tap Profile on the upper right corner.
Scroll down to Google Maps and click Update. You may be prompted to enter your Apple ID.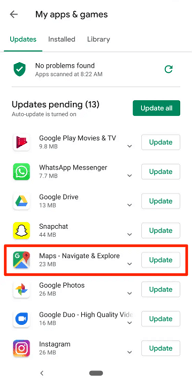 4. Install Google Trusted Contacts
Over four years ago, Google launched the Trusted Contacts app to help people stay awake thus far with their loved ones' whereabouts. Since then, Google has built this functionality directly into Google Maps with Location Sharing, making it even easier to share your Live Location with trusted friends and family.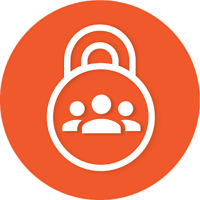 FAQs on Google Maps Location Sharing
Q1. How Often Does Google Maps Update Location Sharing?
Google doesn't have a constant schedule for updating location on Google Maps. Even it does, it has never release the information to the public. Google says that Google Maps will periodically refresh your position on the map to ensure the person you're sharing with gets an accurate, up-to-date sense of where you're.
Q2. How to Know If Someone Stopped Sharing Location Google Maps?
Once someone stopped sharing location with you, the person will get a notification that he isn't sharing his location with you. But you won't receive a notification.
Bonus Tip: Fix System Issues If Google Maps Keeps Crashing on iPhone
If you are using Google Maps on your iPhone and it keeps crashing, there are probable system issues. You may use a reliable tool to fix it just at home. iMyFone Fixppo is considered the most reliable and trustworthy tool in the market because it can resolve all iOS-related issues with a 100% success rate.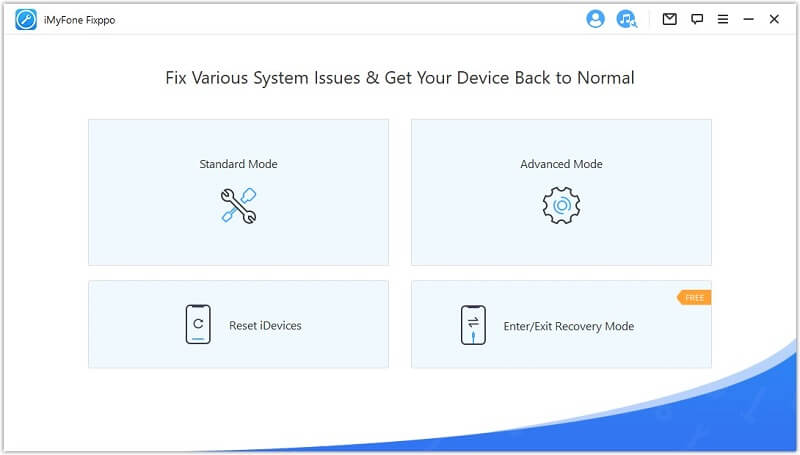 The whole repairing process to fix Google Maps keeps crashing only takes a few minutes and a few uncomplicated steps.
It supports all iOS devices including the latest iPhone 14 and all iOS versions including iOS 16.
Fixppo fixes not only Google Maps Keeps Crashing on iPhone, but also many other iOS problems like iPhone x bricked, iPhone red screen of death, and so on.
It has been recommended by many professional websites, like Makeuseof, Macworld, 9to5mac, Payetteforward and so on.
Conclusion
This problem of google maps location, not updating can be very frustrating sometimes when you are trying to go somewhere, you don't have a stable connection, and maps are simply stuck there. I hope that this article will help you a lot in this regard so you don't have this problem in the future.