If you are using Snapchat regularly, the app is supposed to work perfectly at all times to ensure that you can send snaps or chats to your contacts. But it can be really frustrating when it does not work properly.
Either Snapchat won't refresh or it fails to send snaps to the contacts. Among the two problems, the former is the most common one among the users as we get many queries related to it.
Question
"The Snapchat app on my iPhone has been working perfectly since I installed it a few months ago. But recently I found that Snapchat won't refresh even if my iPhone is connected to the internet. Because of this problem, I'm unable to receive snaps or chats from my friends. I have visited many websites but couldn't find a workable solution. Can you help me out?"
If you are also facing the same problem with Snapchat, you can learn how to get rid of those issues in this latest article.
Why Snapchat Won't Refresh on iPhone?
There are reasons why Snapchat doesn't refresh on your iPhone and we have listed some of them so that you can avoid this issue in the future.
One common reason is the weak internet connection or your device is not connected to the internet at all.
This issue may also occur if you are using an older version of the Snapchat app on your device.
You may be sure that your iPhone is receiving a Wi-Fi signal but the router may not be connected to the internet.
There is something wrong with the system on your iPhone.
Part 1. Top 5 Ways to Fix Snapchat Won't Refresh on iPhone
Irrespective of the reason for this issue, we have given five easy ways in this part of the article to resolve this error on your iPhone.
Way 1. Force Close and Re-launch Snapchat
This is an easy trick for fixing this issue on any iOS device. Just force close and reopen the app on your iPhone.
Step 1: Exit the app and return to the Home screen.
Step 2: Open App Switcher and swipe through the apps until you find the Snapchat app.
Step 3: Swipe up to close the app.
Step 4: After a few minutes, reopen Snapchat and check if the issue is resolved.
Way 2. Force Restart Your iPhone
Force restarting your iPhone can help you to fix this issue within minutes.
If you are using iPhone 8 or later models: Press and release the volume up button and then volume down button. Now press and hold the power button until your iPhone restarts.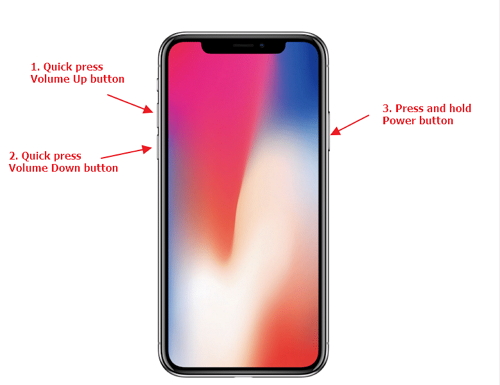 For iPhone 7 and 7 Plus: Press and hold the power button and volume down button until you see the Apple logo.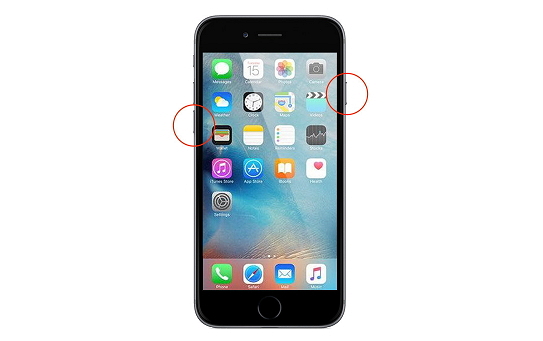 For iPhone 6, 6 Plus and earlier: Press and hold the power button and home button until you see the Apple logo.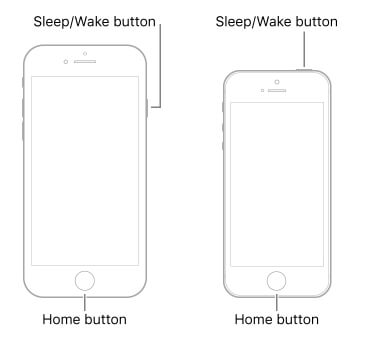 Way 3. Update Snapchat App
In many cases, the older versions of the app caused issues that are resolved in the latest version of the app. So, always update the app on time.
Step 1: Open App Store and tap on the upper right corner.
Step 2: Scroll and find the Snapchat app.
Step 3: Tap Update to get the latest version of the app.
Way 4. Sign out /in Snapchat Account
Many users reported that they were able to use the app normally after signing out from the app and then signing in back.
Step 1: Open Snapchat and tap the app icon.
Step 2: Choose Settings and then Log Out.
Step 3: You will be asked if you are sure to log out of the app. Tap "Log Out".
Step 4: After a few minutes login to Snapchat and check if you can use it normally.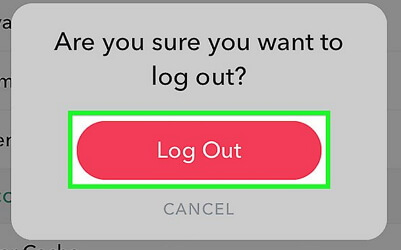 Way 5: Check Internet Connection
Before using any app on your device, you need to make sure that your device is connected to a strong Wi-Fi or cellular network. To check, open any other app on your device and check if the same issue exists. If yes, connect your iPhone to a stronger and stable network and then use Snapchat.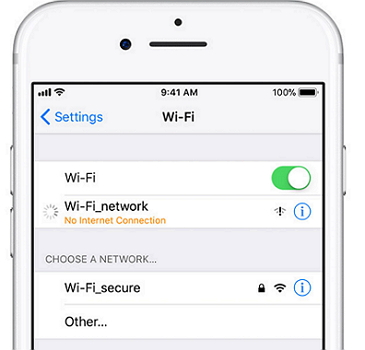 Part 2. Tip on Snapchat Cannot Refresh Due to iPhone System Issues
Even after trying the above methods if your Snapchat won't refresh, you need to use a third-party iOS repair tool. iMyFone Fixppo is the number one tool for fixing all kinds of iOS issues with a 100% success rate. Fixppo from iMyFone is developed using the latest technology and it comes with the fastest repairing rate. It can fix the iOS issues without any loss of data.
You just need to follow the steps given below to fix this issue with the Standard mode of Fixppo.
Step 1: In the first step, open Fixppo on your computer and select Standard mode. Then connect your iPhone and click Next.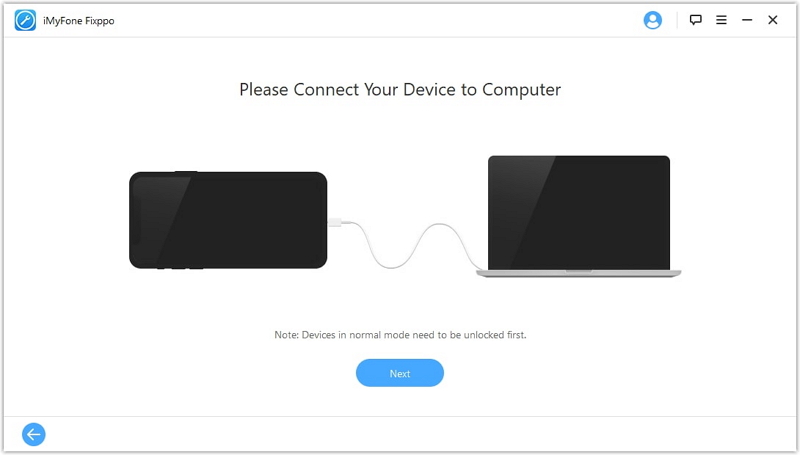 Step 2: If your device is running on iOS 12 or more, you will have to unlock it before proceeding. If the device is not recognized after unlocking, put the device in DFU or Recovery mode by following the steps given on the computer screen.
Step 3: The iPhone will automatically get detected by the program. Download the appropriate firmware for fixing this issue. Various firmware versions will be displayed. Choose one and click on Download.
Step 4: The firmware and iPhone information will be shown on the screen. Check whether the information is correct and then click on Start. The fixing process will begin. You can neither use your device nor unplug it from the computer until the process gets over. Now restart your iPhone after the process is over. If it fails, you can either repeat all the steps or try the Advanced mode of Fixppo.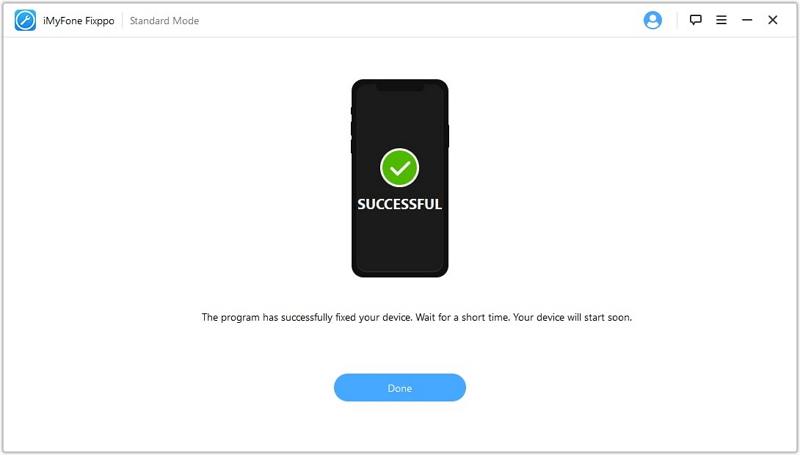 Download the trial version of Fixppo from iMyFone and resolve all the iOS issues with just a few clicks. Here is the feedback from one of the users.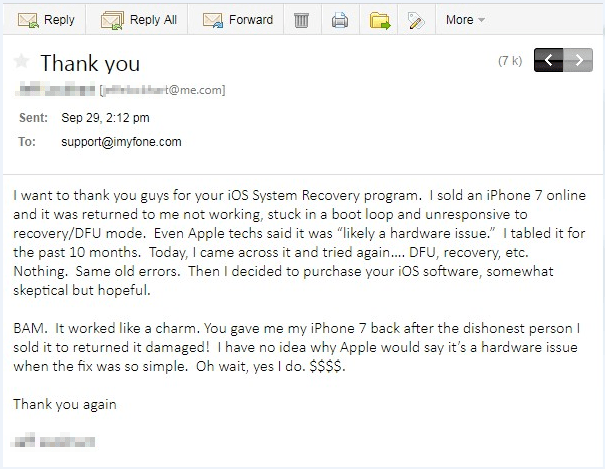 Conclusion
Snapchat won't refresh? Getting tired of using different methods to resolve this error? Try the top tricks given in this article and start using Snapchat again. Let us know through the comments section below if you have any other iOS issues that you are not able to fix.