iPhones are up there among state-of-the-art phones. You can credit them with an advanced processor, speed, innovative functions, and hardware.
But from time to time, iPhones come up with glitches. Common examples include iPhone Keeps Dropping Wi-Fi, iPhone apps say no internet connection, passcode not working, and many more. Experts advise resetting the iPhone to rectify some, if not all of the above issues, especially when there is a bug in the OS.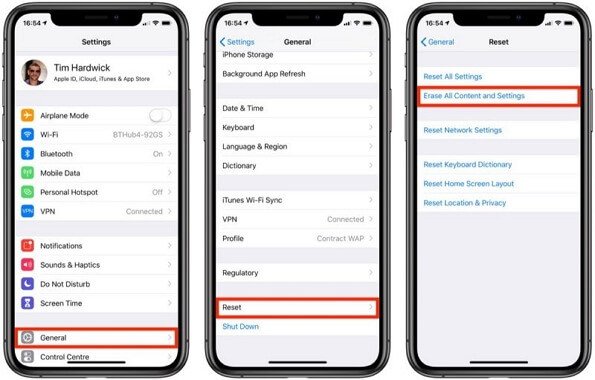 In many cases, users who reset their iPhone do not know what happens when they reset their iPhone. This post will show you what happens and what does not when you reset your iPhone.
Part 1. What Happens If I Reset My iPhone?
In this section, we will look into what will happen if or when you reset your iPhone. This section will prepare you for the next time you are in dire need of resetting your iPhone.
1. What Will Happen If I Reset My iPhone?
If you reset your iPhone, you may not be able to tell what has changed from the outside simply because it is a software process. Similarly, there are software modifications that you may overlook because you are not an expert. Some of the changes to look out for when you reset your iPhone are explained below.
What Will I lose If I Reset My iPhone?
The essential function of resetting your phone is that it removes all your usual preferred settings. Other personal information on your phone, like your contacts, photos, and apps, is done away.
These data are considered dispensable when you intend to resell it, or as mentioned above, your phone has an issue related to its software. That is why resetting your iPhone to the factory setting is advised as a last resort.
And before you do so, you are expected to back up your iPhone. So that you can access some of this information on your cloud storage.
In simple terms, resetting your iPhone makes it as good as new – software-wise.
Will Resetting iPhone Make It Faster?
Another thing that happens when you erase all content and settings on your iPhone is that it will run faster when you reset it. Freeing up memory space by resetting your iPhone means less information for your iPhone to process. It also means there are fewer addresses for your phone to filter in the cache before performing a function.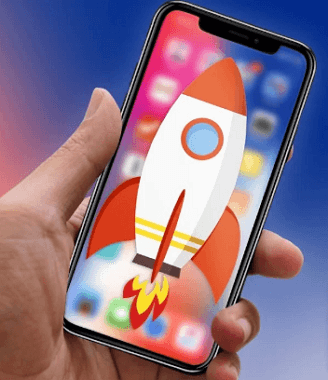 Does Resetting Your iPhone Improve Battery Life?
Resetting your iPhone does not repair the battery. But it can improve the battery life. The battery life of your iPhone is improved when you reduce the extra apps installed on your iPhone. The more background apps using your battery life, the lesser your battery life.
But since third-party applications are removed upon resetting your iPhone, there are no extra apps (except the newly installed ones) that are draining your iPhone's battery life.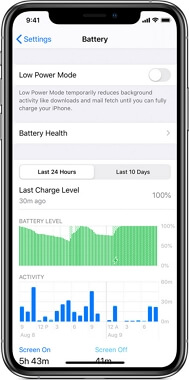 Will Reset iPhone Remove Virus?
Viruses like your third-party applications are removed upon installation. A third-party application on your iPhone is the software designed by a developer that is not Apple - the manufacturer of your device.
Viruses or bugs are gotten from external devices or applications. Since Apple did not manufacture the bug or virus on your device, your OS will remove them once you reset your iPhone. Only native settings and applications – configured by Apple will be left after a reset.
Does Resetting iPhone Get Rid of Hackers?
iPhone boasts of solid protection of its user's device. In fact, no one can remotely hack your iPhone. The common access to iPhone devices for a hack is having the device physically or jailbreaking.
Jailbreaking into your iPhone allows you to bypass all the restrictions that Apple initially configured your iPhone with. Now, you can access OS features and functions. Because of a jailbreak, you can also access apps that are not on the iPhone App Store.
All these accesses will be rescinded when you reset your iPhone. Because your OS will remove the jailbreak software app alongside the ability to access extra functions. You can, however, install the jailbreak software after resetting your iPhone.
Therefore, resetting your iPhone helps you to get rid of Hackers. (Jailbreaking, your iPhone, releases Apple from the warranty on your phone.)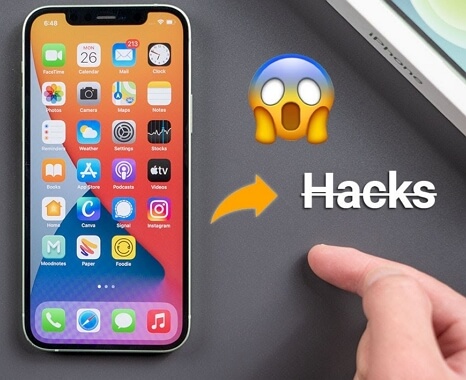 What Happens to iCloud if I Reset My iPhone?
iCloud is your iPhone cloud storage where you can backup all the data which are likely to be lost when you reset your iPhone. Your iPhone services and function are different from those of your iCloud account. Hence, nothing happens to your iCloud account when you reset your iPhone. However, you can restore the data you have stored on your iCloud back to your iPhone after resetting your iPhone.
Will Resetting Old iPhone Affect New iPhone?
The content of your old iPhone where you performed the reset function is the only one affected when you reset your iPhone. If you are resetting an old phone and you are worried the new one will be affected, do not worry! If you have backed up data from your old iPhone to your iCloud, you can retrieve the data on your new iPhone. And nothing will happen to the new iPhone as a result of resetting the old iPhone.
2. What Happens When I Reset My iPhone
When you have reset your iPhone, your phone has been restored to the state its software was when you first got it. In addition to the refreshed OS function, you can access the data stored on your device before the reset.
You might need to enter the Apple ID and password when you reset your iPhone. Your device passcode or Restrictions passcode may also be needed.
Even if you forget your passcode or passcode is suddenly not working, you can still reset your iPhone through iCloud or a third-party software. However, your iPhone's Find My iPhone function must be turned on.
Part 2. Reset Your iPhone Completely in One Click
If you are ready, try the commendable third-party software, iMyFone Fixppo. You can use it to reset your iPhone completely with just a couple clicks. By the way, it can also remove bugs or fix iOS issues without data loss.
Here are the steps to use the program to reset your iPhone.
Step 1. Launch the program and choose a Mode to reset your iPhone. If you forget your passcode or passcode is suddenly not working, Hard Reset is the right choice.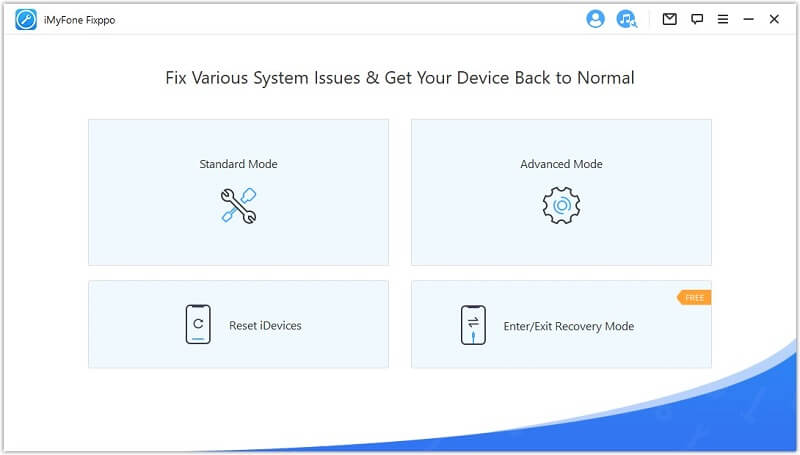 Step 2. Connect your iPhone to the computer and unlock your iPhone to trust the computer.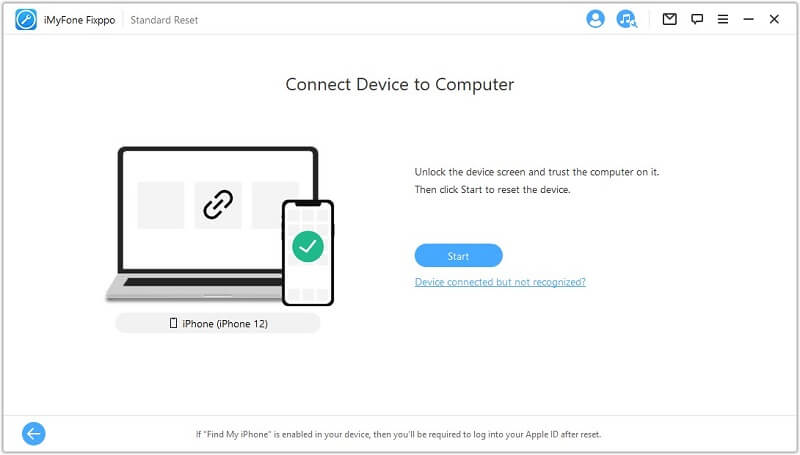 Step 3. Click Start and then the program will reset your iPhone after or without backing up your iPhone.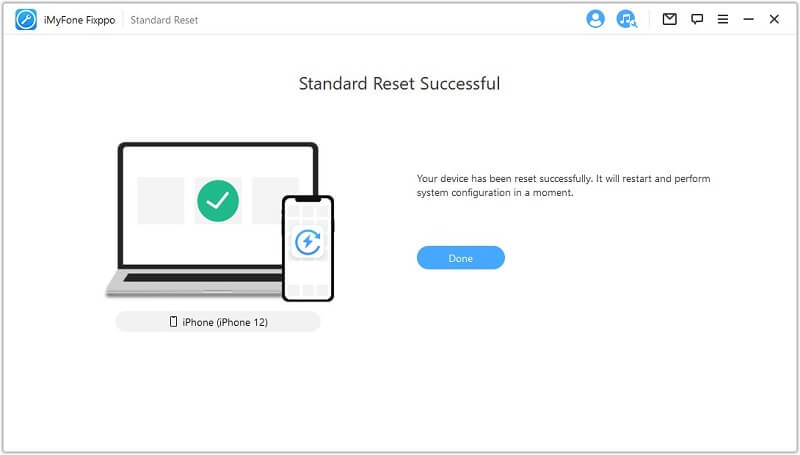 Conclusion
You might need to reset your iPhone now that you know it can be very advantageous for getting rid of hackers, removing viruses, and improving battery life. Hence, when you reset your iPhone, you do not have to lose your data. You can back it up and access it later or on even a new device.