Thanks to the wonders of google play steam, anyone with an Android phone can now play their PC favorite Steam games. Steam is the world's largest gaming store. It's such a market leader that it's often thought of as a PC games platform.
However, gamers have moved away from the console since triple-A gaming doesn't exist in mobile devices anymore. So, is it still possible to combine the advantages of Android smartphones and Steam game machines?
Yeah, it is possible. And we will discuss that in the following article. But why should you play steam games on Android without PC? Let's find out.
Part 1: Why Playing Google Steam Games on Android?
It is convenient to use your smartphone to play steam games. All you have to do is download the google play steam on your Android device. Due to the absence of triple-A gaming on the mobile device, it's impossible to play steam games on Android. That is why google play steam comes into play. The steam link app helps bring PC gaming to your Android device.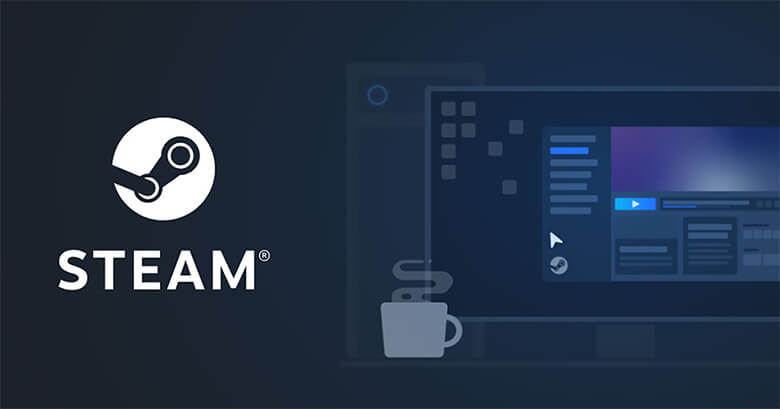 First, you need to pair a Bluetooth or steam controller with your Android phone. Next, connect the computer running Steam on the same local Wi-Fi as your Android phone. And you can go with your game.
With the steam link app, you can stream steam games to Android, also play steam games on Android. I will be showing a step-by-step guide on how to stream games on Android without a PC. Before we dive into the tutorial, let's see what we need and the hardware requirement.
Part 2: What Hardware Requirement Do You Need?
To play steam games on Android, all you require is a gaming-capable PC or Mac. You will need a host computer running on any of the following; Windows, SteamOS, macOS (Yosemite or newer), and Linux. Processor Dual-core with hyper-threading also with an 8GB RAM. Once you are already, stream steam games on your computer. Then it should play steam games on Android without a PC using the Steam Link app. The second requirement is your internet connection.
To steam remote play Android, you need a fast wireless network. The network setting should be on 5GHz if possible, but not less than 15Mbps. The faster your wireless network is, the better for you to achieve a stable connection. You also need a controller. The controller makes playing steam games on the Android experience enjoyable.
You can pair a Bluetooth controller or connect a keyboard and a mouse to streamline your gaming experience. Input lag can ruin your gaming. Input lag experience can be unbearable when you stream a competitive game.
The last hardware requirement is your Android device. It could be any of the Android (tablet or phone).
Note
Your computer and Android should connect to one wireless network (broadband internet connection). Secondly, a laptop that uses integrated graphics rather than a dedicated CPU that meets or exceeds system requirements may affect some controllers.
Part 3: How to Play Google Steam Games on Android?
Now let's learn how to play steam games on Android. But before we do that, we have to connect our Android to PC using google play steam (Steam Link). So, let's get started by heading over to the Google Play store to download Steam Link.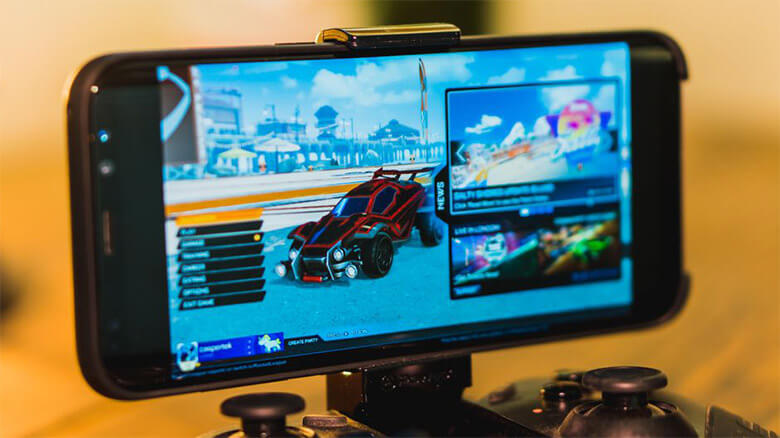 With the steam link app, gamers can stream any PC game on their Android device (provided they have a 5GHz Wi-Fi network on PC and Android).
Here is how to start in six simple steps:
Step #1: Enable Streaming on Your Steam account
After installing Steam games on your computer, then set up your account for the task. Then go to your client setting menu in the Steam games app, search for the In-Home streaming button and check the enable streaming box. On the same page, set up the steam link pin. We are going to use this pin later as we move to the step.
Step #2: Download the Steam Link App
Open the Google Play Store and search for the steam link. Hit the install button, and you should have it installed on your Android device. Continue to the next step.
Step #3: Pairing Your Controller to Your Android Device
Remember, in the hardware requirement session of the article. We mentioned a controller. Now pair your controller to your Android device using the Bluetooth connection. Go to your Android setting and locate the Bluetooth menu to enable it to pair the controller.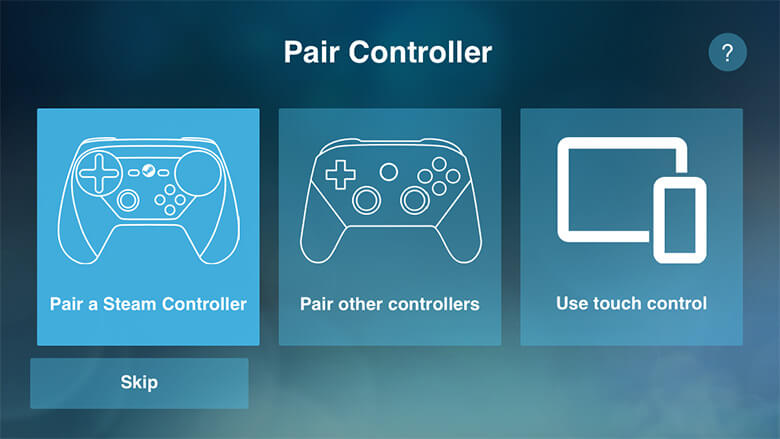 Also, on the controller, make sure the power on button is on. By now, your Android should be ready to pair your controller (you may likely need to input some command on it to pair. So, refer to your controller guide for more detail).
On your Android device, check for a Bluetooth-detected device to pair the controller. Once your phone and controller are connected, continue to the fourth step.
Step #4: Launch the Downloaded Steam Link App
As long as your Android device is on the same Wi-Fi connection as your computer, the Steam Link app will detect the steam games installed on your computer. And will prompt via your Android device a code to input in your PC, which will install some drives into your PC. See the image below;
Step #5: Establish Connection (between Your PC and Android Phone)
At this step, you need to establish the connection of your devices then you can stream games on Android without a PC. To do this, you should get the Steam Link set up pin (we created at step #1 of the session) and insert it on the Steam Link app on your Android phone. Once the app verifies the pin, it will connect your PC and controller to your Android device.
Step #6: Play Steam Games on Android
Happy? Yea, once the Steam link app corroborates that your PC, controller, Android phone, and network are good to go, then click the start playing button on the Steam link app. It will open a phone screen-size of Steam Big Picture mode, where you can select and play any Steam games you already installed on your computer.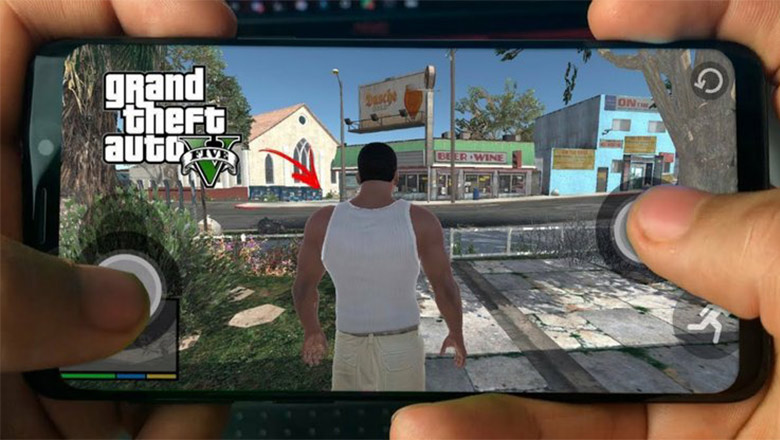 Note
Have you also thought about playing Android phones games on PC? So that you can not only enjoy the larger screen vision, but do not need to download the game installer on the computer . For a better gaming experience, you can download
iMyFone MirrorTo screen mirror
software, which can fully control the interface of the phone on the computer with very low latency. You can also use the mouse and keyboard to control the characters in the game. Now click the Download link below to take a free trial.
Part 4: Tips for Best Games on Steam
Impressive right? I know you are excited about the newfound info on stream. But that's not all. I would like to share some tips for the best Steam games you may love to play.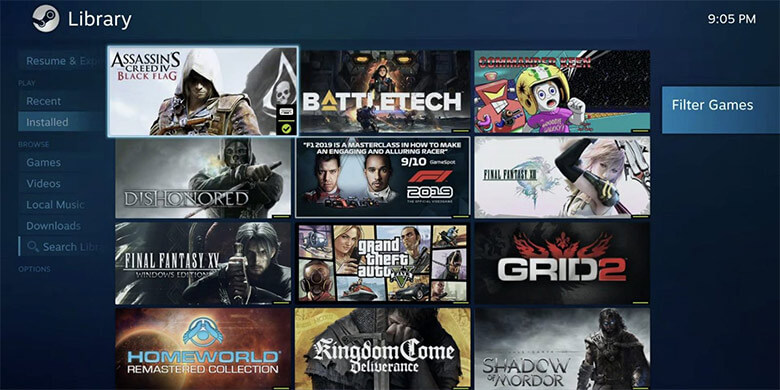 Tip #1 Destiny 2:
Destiny 2 is a free-to-play online multiplayer (also a solo game), action shooter video game developed by Bungie. It was a pay-to-play game for PlayStation 4, Xbox One, and Microsoft Windows platform in 2017. It is a good game among friends. If you like to play with friends or family online Destiny 2 is the best. You play as a superpowered guardian, and you can play different activities to level up and upgrade your gear. Playing Destiny 2 for me was a good experience, and I recommend you try it out.
Tip #2 Civilization VI:
Another steam game you would like to play. Civilization VI is a turn-based strategy 4X game built by Fixaxis Games and published by 2K games, distributed by Take-Two interactive. Presently, Civilization VI is free on Steam games. A friendly warning to new players, whatever you do, do not pick Queen Victoria as your first leader in this game. Except you are ready to be driven nearly insensible by the never-ending repetitions of Scarborough fair.
Tip #3 Hitman 2:
Hitman 2 is a 2018 video game by stealth. Developed by IO Interactive and published by Warner Bros, it is a continual hitman 2016. the game continues the story of 47 traveling the world, killing targets creatively or ridiculously. There are many ways to kill prey in this game. You can go in guns blazing, use stealth by taking disguises, and slowly making your way out.
Part 5. Frequently Asked Questions about Google Play Steam
1

Why is Among Us free on the Google Play Store but not free on Steam?
A1: Among Us game monetized their app through ads and in-app purchases. That is why it is available as an open-source game to mobile prayers only. Although, you can buy the PC version for a few dollars and may get free items.
2

Can you Steam on Android?
A2: Yes. By installing the Steam Link app on your Android phone. You will see the step guide in part #3 sessions of this article.
3

Can you link Steam and Google Play?
A3: Yes. The Steam Link app has given you the power to stream any PC game on your Android phone. It arrives in beta on Google Play Store. Refer to part #3 sessions of this article to get details of how to stream steam games on Android.
Summary
Google Steam games on Android with the Steam Link mobile app. It is easy to set up with its user-friendly design and can do more than capable of streaming your PC favorite games on your Android device once you have access to a 5GHz internet network. By the way, you can use the mirring app to play Android game on computer without delay.