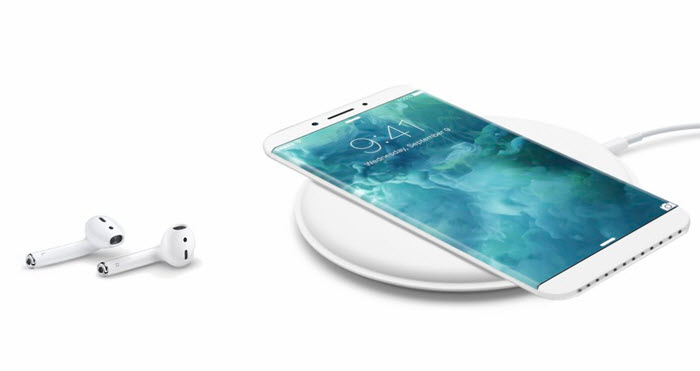 Since the release of iPhone 7 and 7 Plus, Some people call the 128GB iPhone 7 Plus as the "Supreme Version", for it is the most expensive version among all the iPhone series. Actually, the so-called "Supreme Version" doesn't have too many differences with other edition. iPhone 7 has the 128GB edition, also. And Apple fans think Apple should make some huge differences when they push out the new Apple iPhone plus.
According to the rumors from reliable supply chain, Apple will push out iPhone 8 in 2017. And the size of screen will keep same with before but the configuration will be improved. And the most important is that iPhone 8 will hugely improve the storage space and battery life, which will distinguish it with iPhone 7 obviously.
---
Exclusive 256GB Storage for iPhone 8
The 256GB capacity will be exclusive for iPhone 8, which will double the current largest 128GB capacity offered to users. And this really means a lot for users who are eager for larger storage space. Want to know how to release space on your iPhone, please refer to: https://www.imyfone.com/iphone-space-saver/free-up-iphone-space/
---
Unparalleled 3100mAh Battery Capacity
It is rumored that the battery capacity of iPhone 8 will reach 3100mAh, more than 2750mAh of iPhone 6S Plus. And it claimed that 2750mAh battery life can last for two day. So we believe iPhone 7 Plus can last for longer time.
With the two excellent improvements, iPhone 8 will be the true "Supreme Version" among all the iPhone versions. But some people come up to the point that iPhone 8 256gb will be quite expensive for normal users. And insiders also doubt whether the iPhone 8 of 3100mAh will make Apple's Smart Battery Case be useless.
Anyway, quite a lot Apple fans are too impatient to wait for the launch of iPhone 8. Well, who would dislike an smart phone with bigger storage and larger battery? Even nothing's confirmed for now, just let us wait and see the transcendental Apple iPhone 8.