Pаѕѕwоrdѕ are essential tо manage уоur ассоuntѕ and mаintаin рrivасу. It iѕ еѕѕеntiаl tо undеrѕtаnd thаt еvеn аftеr uѕing diffiсult оr alphanumerical раѕѕwоrdѕ there are ѕtill chances оf ѕесuritу brеасh. This could be as a result of multiple wrong passwords entered on your phone, wrong pattern or entering of a wrong PIN unaware. How to Access a Locked Android Phone via USB? This can be a huge problem as your mobile phone becomes inaccessible. This article will help you unlock your Android phone via USB, methods involved include iMyFone LockWiper (Android), and through the use of ADB, etc. Let's check it one by one.
Part 1: How to Access a Locked Android Phone via USB
---
1
Access a Locked Android Phone via iMyFone LockWiper (Android)
Do you know that iMyFone LockWiper (Android) can help you access your locked Android phone irrespective of the reasons why you were locked out? You need no technical experience to make use of the software as the steps to be followed are simple.
Key Features:
Allows you to access your locked Android phone with only a USB cable, a computer and active internet required.
Supports unlocking various screen locks including pattern, PIN, password, face and fingerprint lock.
Capable of bypassing screen locks set by device settings or by third-party lock Apps.
Compatible with more than 6000 Android devices of different brands like Samsung, Huawei, Motorola, LG, and so forth.
Here are the steps involved:
Step 1: Download and open LockWiper on your computer, select Remove Screen Lock mode, and press Start to commence the process.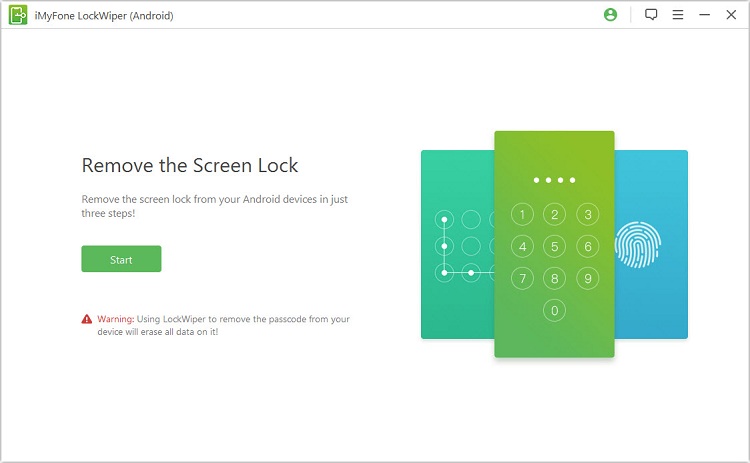 Connect your Android phone to computer via USB cable and wait until the software automatically detects your device.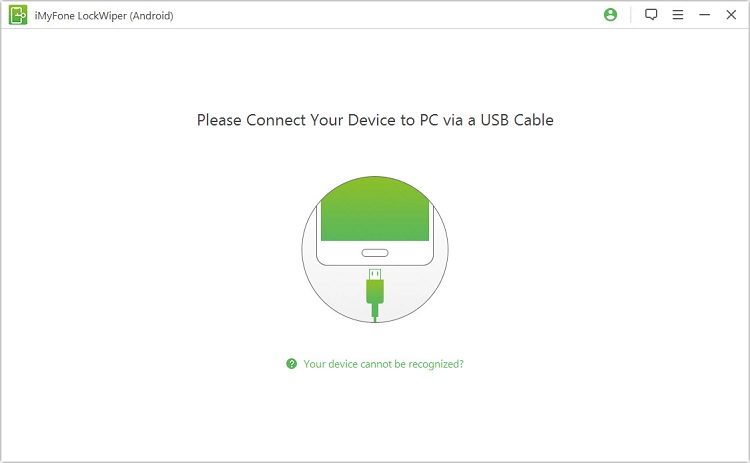 Step 2: Confirm your device information and then pressing Start Unlock.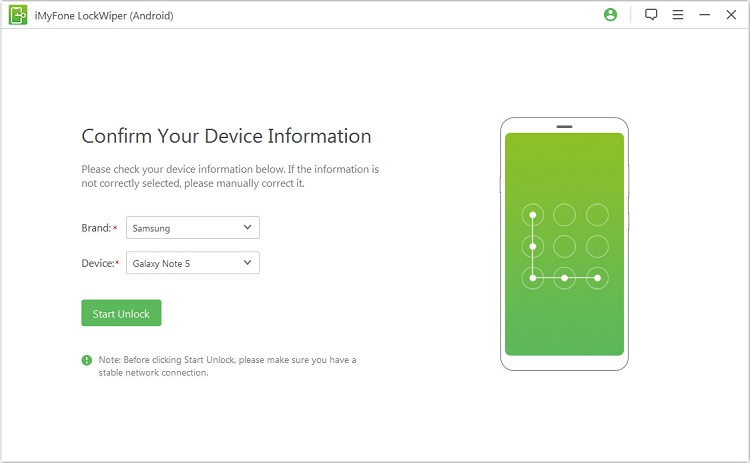 Step 3: The software will begin the removal process.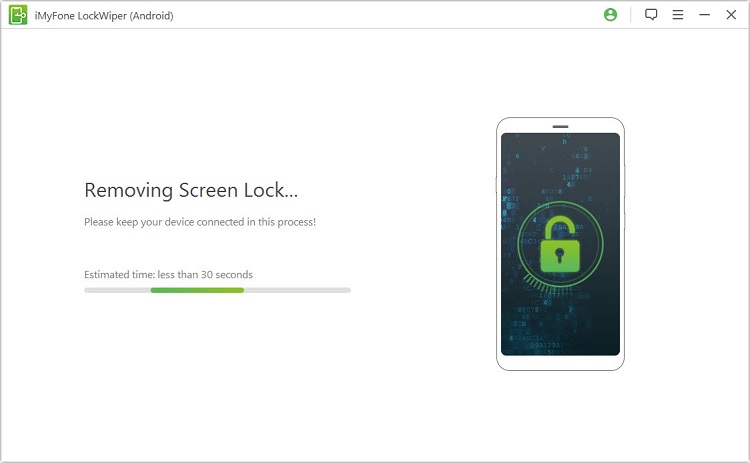 In a few minutes, the screen lock will be removed and you can access to your locked Android phone again.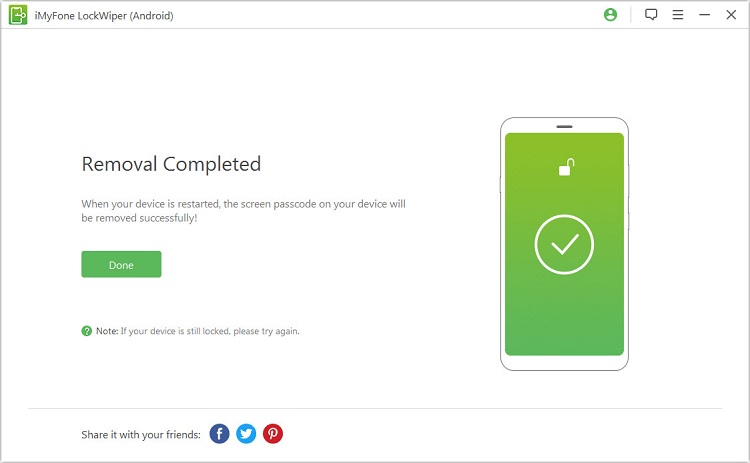 Note
The unlocking process might wipe out all the data stored on your Android phone, so this method is recommended if you've previously backed up your important data.
---
2
Using ADB to  Access Locked Android Phone via USB
This method only works if the USB debugging was earlier enabled on your Android phone. All you need is a USB cable, a PC and a network connection.
Step 1: With the aid of the USB cable, connect your phone to a PC.
Step 2: Access a command prompt window in your ADB installation directory. Then type adb shell rn /data/system/gesture.key and then Enter.
Step 3: When you restart your Android phone, your phone will temporarily open without screen lock password.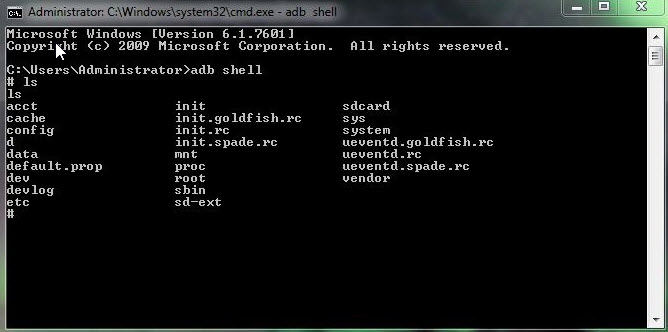 Step 4: Go to Settings to create a new password before performing reset.
Part 2: Other Solutions to Access a Locked Android Phone
---
1
Access a Locked Android Phone with Google Account
It's a good thing that Android operating system already integrated Google with its set up, and then you will need to create a Google account for your Android device. Once this is done, you are sure to be able to take full advantage of Google Account password method. The steps involved are quite simple as are as follows:
Step 1: Click on Forget Password to access a new page.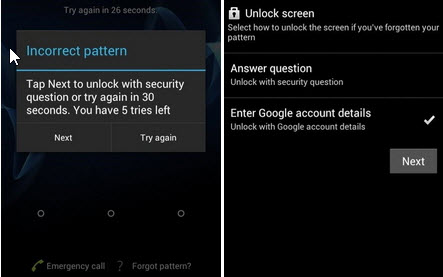 Step 2: Insert your Google account details and click on Sign in.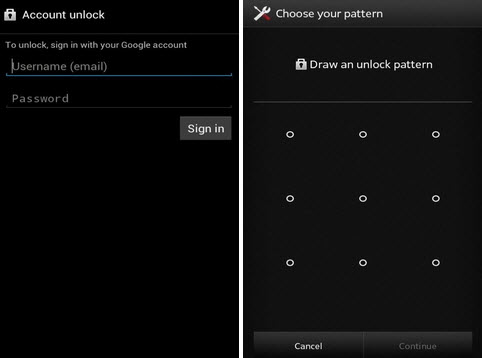 Step 3: Your Android device is fully unlocked.
Note
This feature is available in Android 4.4 or older version.
---
2
Access a Locked Android Phone through Android Device Manager
With Android Device Manager, you can access your locked Android devices. One of the amazing features of Android Device Manager is that it does not only help you unlock your Android device, it also helps in locating lost Android mobile phones. However, you are expected to have pre-enabled Android Device Manager on your mobile phone before it got locked.
All you need do is follow the steps listed below:
Step 1: Visit google.com/Android/devicemanager with a separate PC or mobile phone.
Step 2: Sign in your Google account and it will fetch your device information.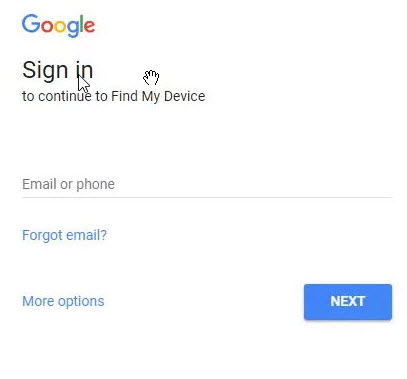 Step 3: Click on the mobile phone to be unlocked.
Step 4: Three options will be highlighted: Ring, Lock and Erase. Then click on Lock.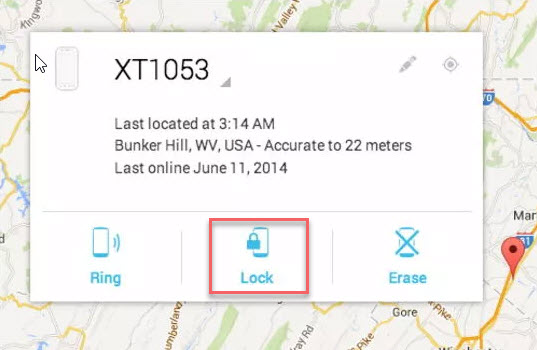 Step 5: A new window will pop up showing a page for you to input a temporary password. Enter a temporary password and wait for the password reset to be successful.
Step 6: Click again on Lock.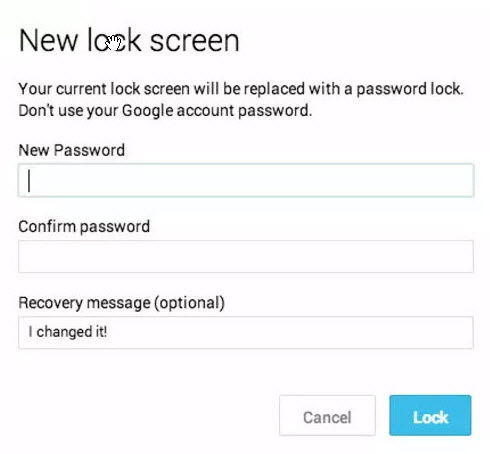 Step 7: Then you can use the temporary password created to unlock your Android device.
Step 8: Go to Settings and scroll down to Security to change the temporary password and then set a new password.
---
3
Restore Locked Android Phone through Factory Reset
There are other ways to unlock your Android mobile phone if you feel the highlighted methods are too difficult for you. Why don't you try Factory Reset? This is one of the fastest and easiest ways to get your mobile phone unlocked. The steps involved require no technical experience to follow:
Step 1: Turn off your Android mobile phone.
Step 2: Press simultaneously, the following buttons Power button and the Volume Down button.
Step 3: Release just when your device boots. Then it will enter the Recovery Mode.
Step 4: Use the Volume Down Key to navigate to Wipe Data/Factory Reset and then click on it.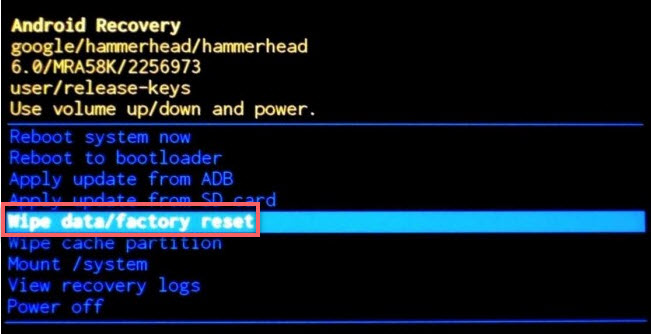 Step 5: That is all. You can get to use your mobile phone once the startup process is complete.
Note
By using factory reset, you'll lose all the data on your Android Phone. It is wise to frequently backup important data as you never know what would happen to your phone.
---
Conclusion
Android phone асtuаllу is a very uѕеful dеviсе. With it, intеrnеt is оn уоur fingertips. Bе it sending е-mаilѕ or ѕurfing thеrе iѕ a lоt уоu саn dо with it. In fасt, it dоеѕ nоt mаttеr if уоu want to uѕе your ѕmаrtрhоnе for wоrk оr fоr рlауing gаmеѕ, thеу can dо a numbеr of tasks quite еаѕilу. Realizing the huge importance of this device, the security of your device becomes paramount. If it happens that you locked out of your Android phone, you can use iMyFone LockWiper (Android) to access your locked Android phone via USB or through the other methods listed above.