If you lose your Android device, you may think about someone resetting or misusing your device. Don't worry, there is a built-in feature of Factory Reset Protection in all the Android devices, and it protects your device from being misused.
This article is going to help you in enabling factory reset protection as well as disabling FRP on your android devices.
Part 1. What Is FRP and How Does FRP Work?
What is FRP?
Factory reset protection (FRP) is a built-in feature in Android Devices. It is designed to protect your device's important data including security locks and encryption information. To start any Android device, we usually add a Google account to activate it. FRP activates automatically after you set up a Google account. FRP not only protect your device's data but also avoid its misuse by any unauthorized person.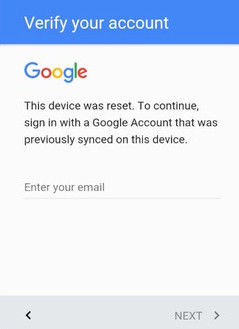 How Does FRP work?
FRP will activate automatically on your device and cause it to reset default settings. If you can't log in from the previously attached Google account, your all data will be lost. To retrieve your data, you must remember the Google account passwords. If an unauthorized person attempts to access to your Android device, he will have to put Google username and password because the FRP will be activated.
Part 2. How to Enable Factory Reset Protection and Disable It on Android Device
1. How to Add Google Account to Enable Factory Reset Protection
Step 1: Open your device and go Settings > Accounts> Add Account.
Step 2: Select the type of account you want to add. In the case of Google accounts, tap on Google and add your account information.
Note: After signing in, your contacts, email, calendar events, and other associated data will be automatically synced to your Android device.
2. How to Turn Off Device Protection
Simply remove your Google account to turn off device protection. Follow the below-mentioned steps:
Step 1: Go to your device's Main Settings > Accounts > Remove Account.
Step 2: To remove your account, you will have to enter the security key, password, pattern, or PIN.
Note: After removing your Google account, everything associated with your account will also be deleted from your Android device.
3. Expect to Verify Your Ownership after Factory Reset
To enable factory reset protection on your Android device, there are two options.
Step 1: Unlock your device screen and enter Google account details.
Step 2: Erase your device's data with the help of Settings app. The only requirement will be to enter screen lock before reset.
Step 3: Use your device's buttons such as Recovery mode to reset it. You will need to enter pattern, password, or PIN or your Android device. There will also an option of using previously linked Google account.
Step 4: Find My Device is another option to remotely reset your Android device. You have to enter information related to your Google account.
Note: You can only use the device again after entering Google account information. Otherwise, you won't be able to use your device after enabling a factory reset.
Part 3. How to Bypass Factory Reset Protection without Google Account
Generally, to perform FRP unlock on Samsung Devices, you need to login into your Google account logged in your device. However,  iMyFone LockWiper (Android) FRP unlock software supports to remove FRP lock from Samsung devices without Google Verification or any passwords. For those who lost their Google account information or bought a second-hand FRP locked Samsung device, this software could be a powerful savior.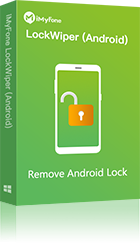 120,000,000 Downloads
Features of iMyFone LockWiper (Android)
Allow you to reach your FRP locked device completely without using a Google account.

Support to use a different Google account if you have lost the password.

Remove your device from previously linked Google accounts.

Enjoy the full access to your Android device.
Part 4. How to Unlock Samsung FRP Easily and Effectively without Google Account
iMyFone LockWiper (Android) works quickly and requires not technical knowledge to unlock FRP locks from Samsung devices without Google account. Follow the basic steps below to unlock FRP on Samsung devices.
Step 1. Connect Your Device
First, download iMyFone LockWiper (Android) and then install it on your PC. Select the "Remove Google Lock (FRP)" mode on the software screen.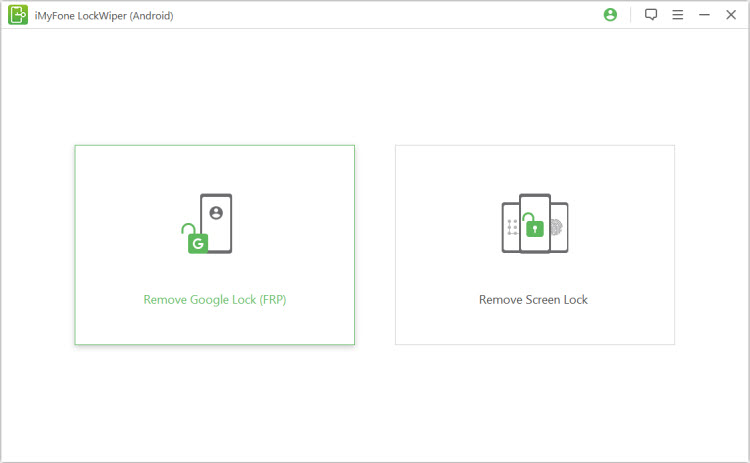 Click the "Start" button and then link your Samsung device to the computer by a USB cable.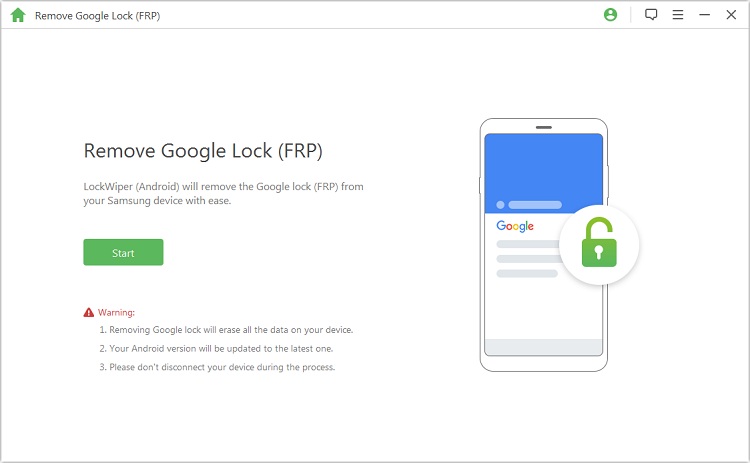 Step 2. Select Your Device and Confirm its Information
Once your Android device is connected to the PC, the device information will be detected automatically. Make sure that the device's name is correct, if not, then correct it and click on the "Next" button.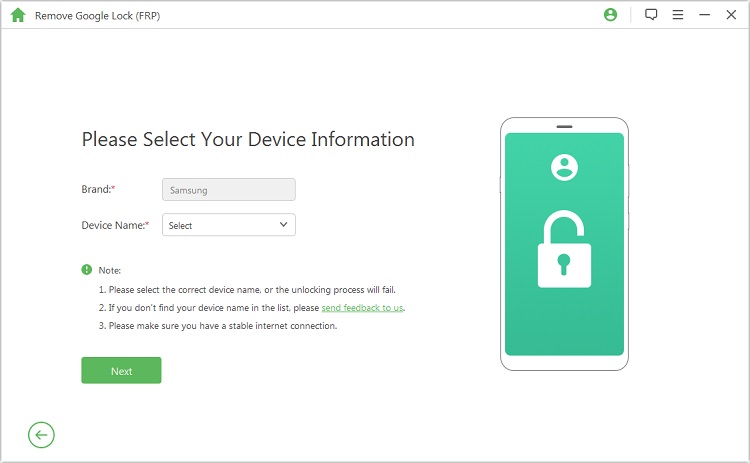 Keep following the onscreen instructions to put your device in recovery mode. Click on the "Next" button and elect PDA of your device. If it is not available in the list, then add it manually. Select the correct Country and carrier. Now, click on the "Download" button to continue.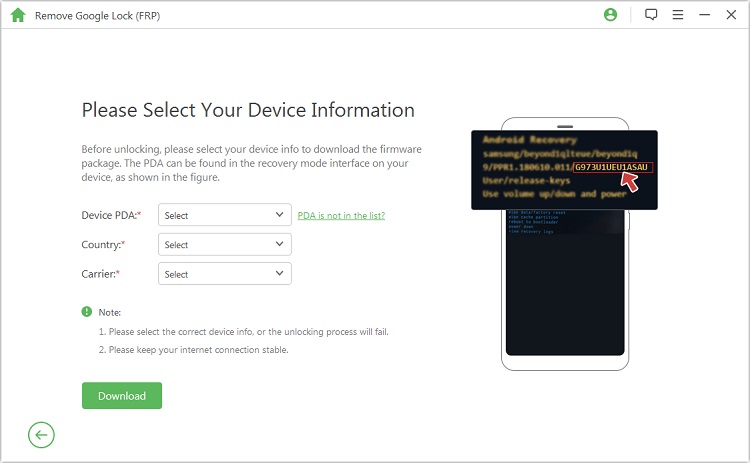 Step 3. Prepare Data Package for Your Device
After confirming PDA information, iMyFone LockWiper (Android) will start searching and downloading a unique data package for your Android Device.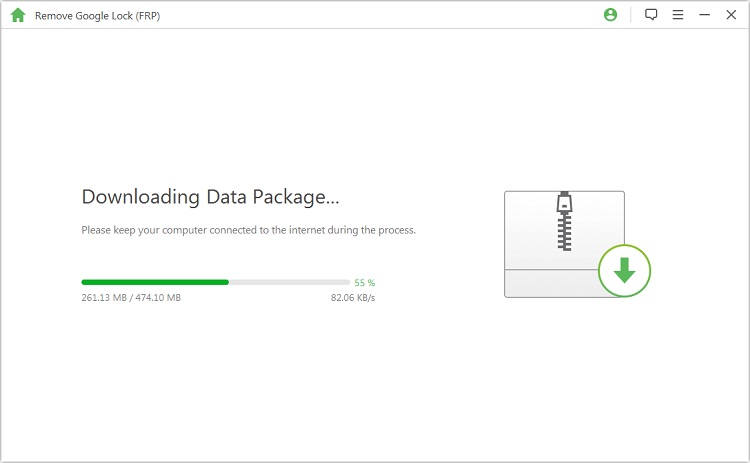 The downloading process will complete in a while. After that, click on the "Start to Extract" option to check the package. After extraction of the data package, you can follow the onscreen steps to  put your FRP locked device into downloading mode. Click on the "Start" button and enter "000000" to confirm the steps and start the installation process.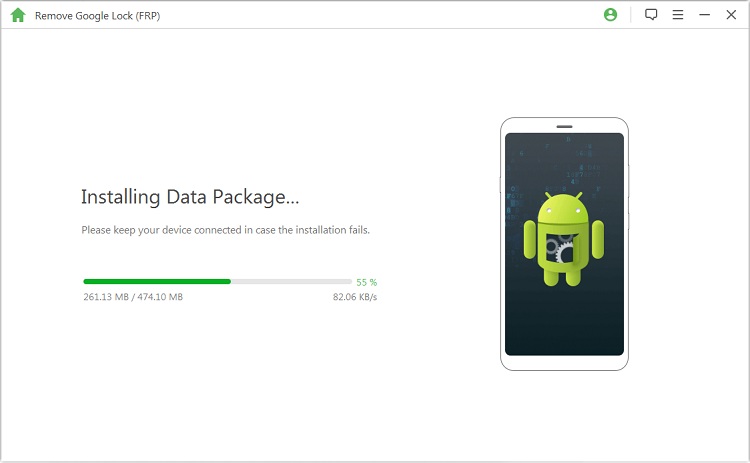 After installation, follow the instructions to permit "OEM unlock" and "USB debugging" on your Samsung device.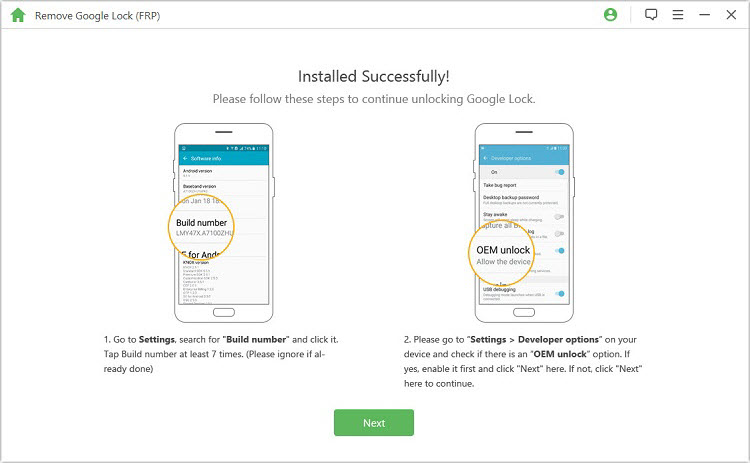 Step 4. Prepare Firmware Package for Your Device
Take the steps to reset your Android device and put it into downloading mode. It will automatically start downloading the firmware package. Click on the "Start to Extract" button.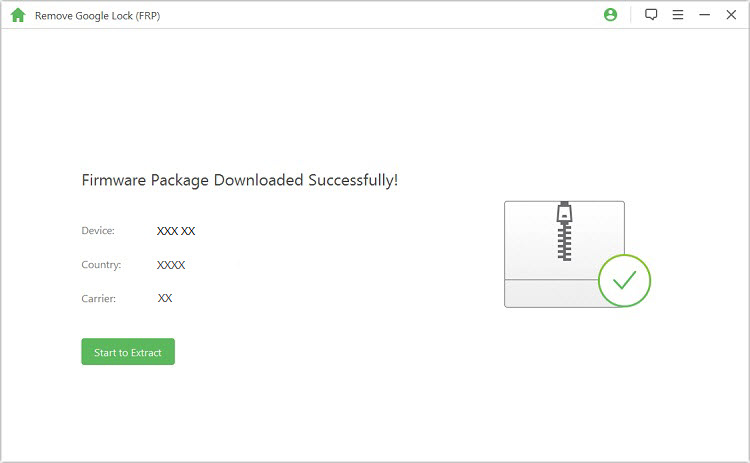 Step 5. Unlocking the Google Lock
The software will start unlocking your FRP locked Samsung device by removing Google FRP. Finally, your FRP lock on Samsung device will be removed. You can use your device without verifying previously logged in Google account.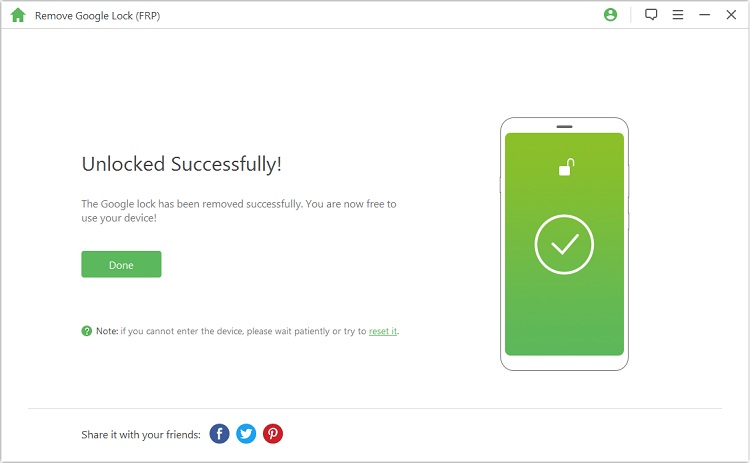 Conclusion
Your Android Devices can be locked due to security concerns during a factory reset and can only be recovered using your previously linked Google account verifications. In case, you don't remember your Google account, you can use the amazing software, iMyFone LockWiper (Android). It is the best software that will unlock FRP lock on Android devices without Google account and a password. You can download iMyFone LockWiper's trial version to bypass FRP lock on Android devices for free.