Huawei smartphones are amongst the best given their advanced features. There are lots of ways you can explore such smartphones on daily basis. However, there are times when you may find it difficult to explore such features. Resetting it will be the only option in such an instance.
There is a problem which is the fact that most people don't understand how to reset Huawei phone. If you happen to be one of such persons, this post will provide you with a complete walkthrough.
Part 1: What You Should Do First before Resetting a Huawei Phone
Before deciding to reset your Huawei smartphone, there are actually things you will have to be aware of. This will ensure that the process is smooth and successful. Some of them will be listed below:
Ensure the phone has been powered off. This process is going to be taking place in recovery mode.

Your battery level should be a minimum of 70%.

Ensure that your phone's cached data is cleared. This will make the resetting time not to be unnecessarily long.

Your files should be backed up. This will help you to easily recover vital files that will be lost through such a process.
Part 2: How to Reset a Locked Huawei Phone?
1
Reset Huawei Phone via iMyFone LockWiper (Android)
Resetting a Huawei smartphone is one process that may prove technical most especially when you don't have the right tools. This is perhaps why you need a tool like iMyFone LockWiper (Android) screen lock removal. It is a powerful tool that can make the process look like a walk in the park.
There is no doubt that LockWiper has proven to standout amongst other tools in the market. This could be traced to some of its powerful and advanced features which make the process of solving any problem that is related to reset Huawei phone easy.
Features of iMyFone LockWiper (Android):        
Reset Android devices in any scenarios: forgot password, broke screen, stuck with FRP, and more.

Android lock screen can be removed. This could be PIN, fingerprint, pattern, face lock and others.

Various types of Android devices are supported like Huawei, Samsung and LG and more.

Google account can be easily removed without your password being needed.
Steps to Reset Huawei Phone with LockWiper (Android)
You can follow the steps below to get this process done.
Step 1: Get LockWiper tool downloaded and installed. After that, launch the tool and choose the option which says "Remove Screen Lock" on the program's home page. After that, you will need to get the "Start" button clicked on.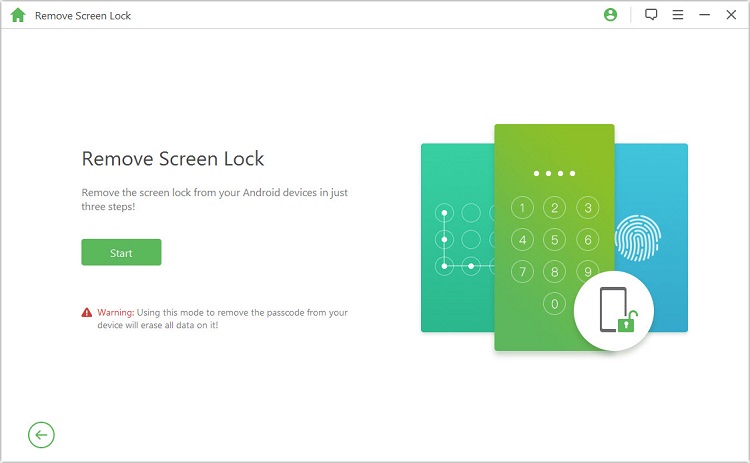 Step 2: Now get your Huawei phone connected to your PC through USB cable. The information about such phone will be loaded up automatically.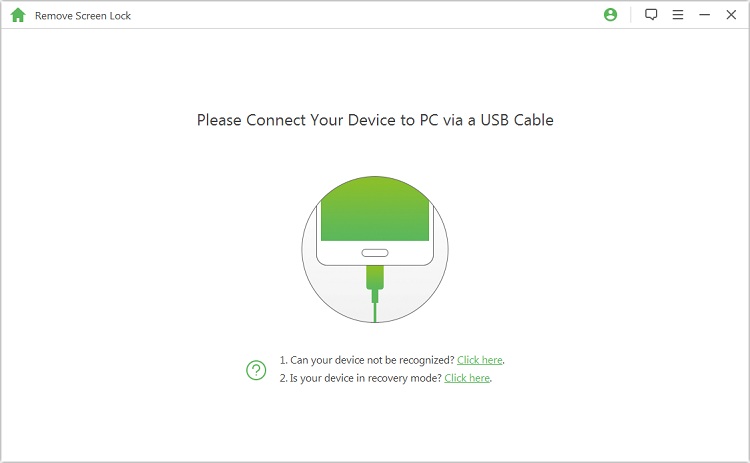 Step 3: You will need to confirm the details being shown about such phone whether they are correct. If they aren't, you can correct them manually before clicking on "Start to Unlock". After some minutes, data package will be downloaded and sent to such phone.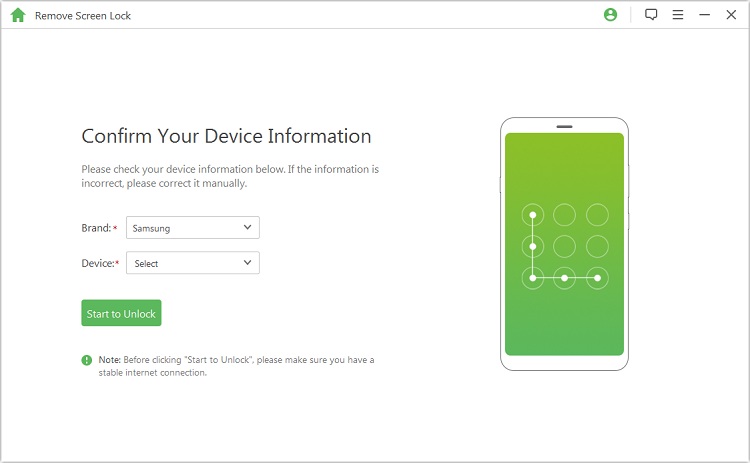 Step 4: For your device to be reset, you will need to follow the onscreen instructions. This will ensure that any screen lock passcode is removed. Once the process is complete, you've succeeded in resetting your Huawei phone.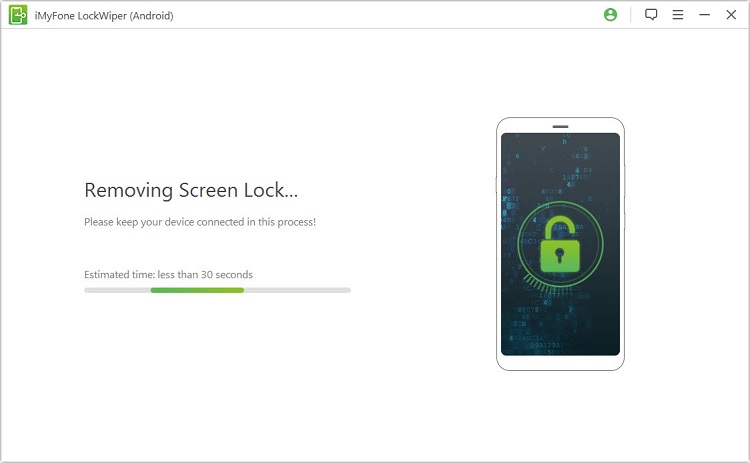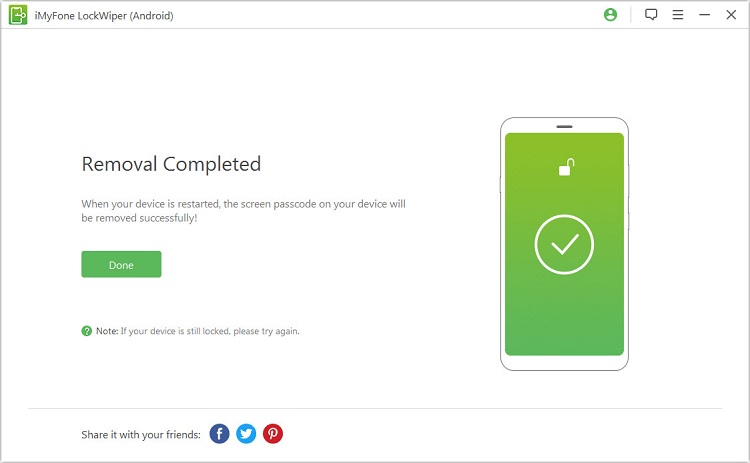 2
Reset Huawei Phone through Android Device Manager
This is another method that you can use in resetting your Huawei phone in case you don't feel like using the one explained above. This may not be as effective as the above method but it can do the trick.
Please Note:Google credentials are required for this method to work smoothly. Follow the steps below if you've got such credentials:
Step 1: Go over to Android device manager website and login using your Google password and username.
Step 2: After you've logged in, the Huawei phone that you want to unlock should be chosen. You will be shown 3 options. These are "Erase, Lock, and Ring". Choose the "Erase" option.
Step 3: A screen is going to pop up where you will be asked to choose the device which should be erased. Just choose your Huawei phone and that is it.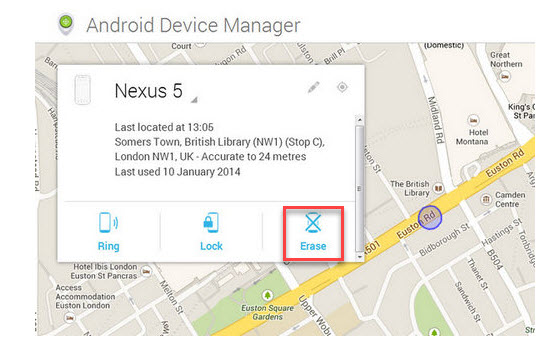 Part 3: How to Reset an Unlocked Huawei Phone?
1
Setting Menu
Resetting an unlocked Huawei phone isn't a difficult process most especially when you choose this method. Just follow the steps below and you will see how easy this process can be.
Step 1: Go to "Settings" on your Huawei phone.
Step 2: Locate the option which says "Back up & Reset".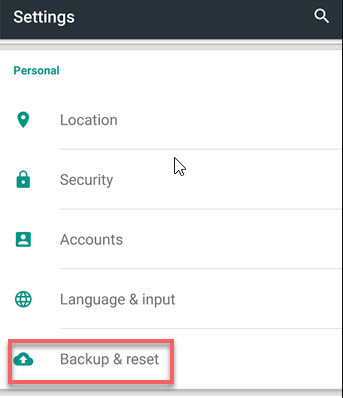 Step 3: Select the option which says ''Factory data reset''.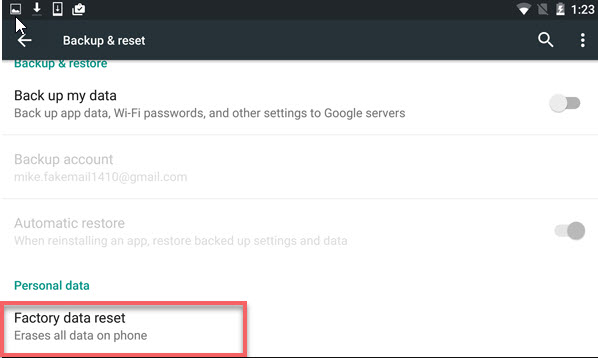 Step 4: Tap on the option which says "Reset Device".
2
Soft Reset Huawei Phone
This is another option that you can choose to reset your Huawei smartphone. It is a very easy process once you understand how to do it the right way.
Your phone's power/lock button should be pressed for some seconds. Get turn off phone tapped. After some seconds, the phone should be turned on. It is all about turning off your Huawei phone and getting it turned on. This method will not delete any data from your device.
Conclusion
The problem of how to reset Huawei phone is one that is getting increasingly complicated for most people. However, there is no doubt that given the solutions which have been explained above, you will be able to reset your Huawei phone. Especially with the help of iMyFone LockWiper (Android) phone unlocker, you'll be able to get your phone working properly once again.