"I changed the password of my Honor 8X and I totally forgot it, how can I unlock my smartphone knowing that it was one day that I am blocked. Besides, it is not showing forget password option on screen."
Have you ever forgotten your Honor phone password?
This was one of the Honor users in India who forgot his Honor screen password and didn't know what to do. It's very common that people may come across the same circumstance, and don't know how to unlock their Honor 7x/8x/9 lite/10. Don't worry, you will find that unlocking Honor devices will be a piece of cake after reading this article.
Part 1. When Do You Have to Unlock Honor Phone?
The Honor phones in the market are hot selling with extensive features. Along with the processor speed and the camera features, the screen lock feature comes in handy for protecting the private data on the devices. The Honor devices are incredibly secure with its different types of screen lock features, including fingerprint sensor lock, face lock, pattern lock, PIN, and password.
However, this security feature will make you depressed when you forget your screen lock, just like the above case. Except forgetting password, there might be other certain situations where you might require removing the screen lock to gain access to your Honor phone. Here are some of such conditions.
When you entered the wrong screen password and reached the maximum limits of wrong attempts, the system automatically locked you out of the device with a prompt message of failed access drive.
When you bought a second-hand phone with screen locked on the Internet, like Ebay and AliExpress website, you can't access to your Honor phone without password.
When part of your Honor phone screen was broken, it's impossible to unlock the phone through entering the password.
When your parents are too old to remember the screen pattern lock on their Android phones, they need to remove the pattern password which was set before.
When your Honor phone somehow can't recognize your fingerprint, you have no idea unlocking your phone.
The possibilities are more than the above situations. For such cases, it's necessary for you to learn how to unlock Honor phone.
Part 2. The Most Important Thing You Should Know Before Unlocking  
Before unlocking your Honor 7x/8x/9 lite/10, you must look after backing up all the phone data to prevent data loss. If you know your password, then it is well and good. But if you forgot the password and wanted to reset the phone in such situations, then you might lose all the data when unlocking screen password/PIN/pattern.
For better preventive measures, you'd better make the phone backup on a timely basis every few months to avoid the certain worse situations of the phone getting lost or locked. Creating a backup is always a fruitful option for the Honor device owners to ensure file and data safety.
Here are the steps using which you can back up your files, contacts, images, and other data on Honor phones.
Step 1. Click on the "Backup" option to create a full backup of images, contacts, videos, documents, and other data on the device memory.
Step 2. Then select the images, contacts, videos, documents, and other data on your Honor device that you want to backup. Next save all data to the output folder.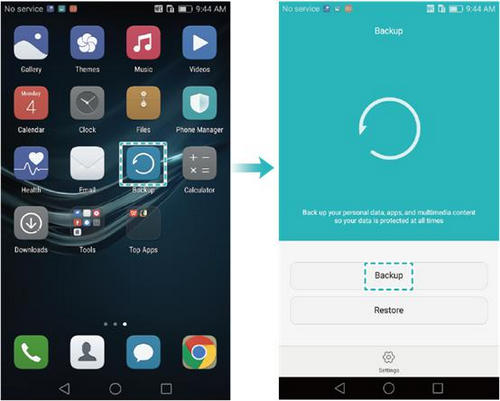 Step 3. Once the backup is created, you can go ahead with the "Restore" option.
Step 4. When you reboot your system after restoration, the device will prompt you to load the backup files. You will get all the data back to your device within few minutes.
Note: The backup data will sharply take up your phone memory. Therefore, it is not an ideal solution for Honor phones with low-memory capacity.
Part 3. Three Effective Ways to Unlock Honor Phone without Password
After learning the importance of backup, we will introduce the following 3 effective methods to remove screen lock on your Honor phones. With iMyFone LockWiper (Android), factory reset and Android Device Manager, you can quickly and safely erase Honor screen lock.
Before talking about the 3 methods in detail, we list out a rating table of every method for you to check. So you can quickly decide which one to choose.
| | | Factory Reset | Google Account  |
| --- | --- | --- | --- |
| Rating | 9 | 7.5 | 6 |
| Success Rate | High | Moderate | Low |
| Technical Difficulty | Easy | Moderate | Easy |
| Requirement | None | FRP lock deactivated | Android version 4.4 or below |
Way 1. with iMyFone LockWiper (Android) 
The iMyFone LockWiper (Android) is a wonderful screen removal tool which is one of the most popular software of all the applications. This tool can help users eradicate any kinds of screen password on Honor 7x/8x/9 lite/10 and other brands of Android phones. Meanwhile, this software is easy to use, especially for those who don't have any technical skills. This means anyone can unlock Honor phones. The success rate is more than 98%.
Following are excellent features you may want to know when you learn how to unlock Honor 7x/8x/9 lite/10.
  Main features:
Completely remove any types of screen lock on Honor smartphones, such as password, pattern and PIN, etc.

Bypass screen lock without requiring any passcode in 3 minutes.

Get access to all the features after removing Honor screen lock.

Efficiently work on most Android phone brands, including Huawei, Samsung, LG, etc.

Work for all versions of Android devices.

Also support to bypass Google account/FRP lock on Samsung phones.
Here are the simple steps following which LockWiper (Android) works.
Step 1. Download and install the application on your PC. Select "Remove Screen Lock for All Android Devices" and tap "Start" to proceed.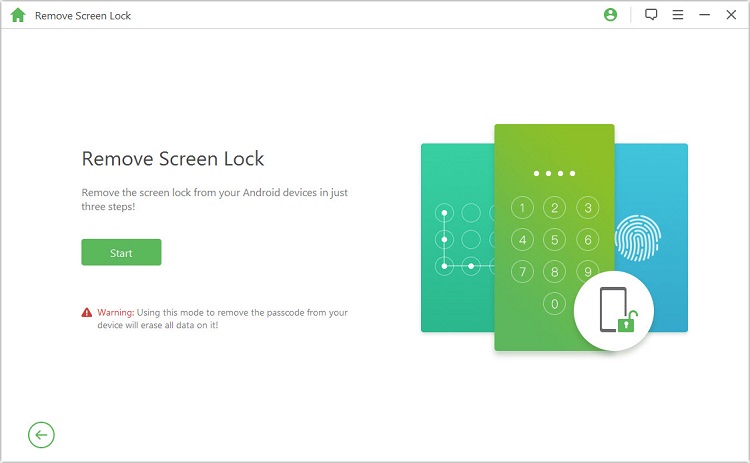 Step 2. Use a USB cable to connect your Honor phone to PC. The device information will be detected automatically.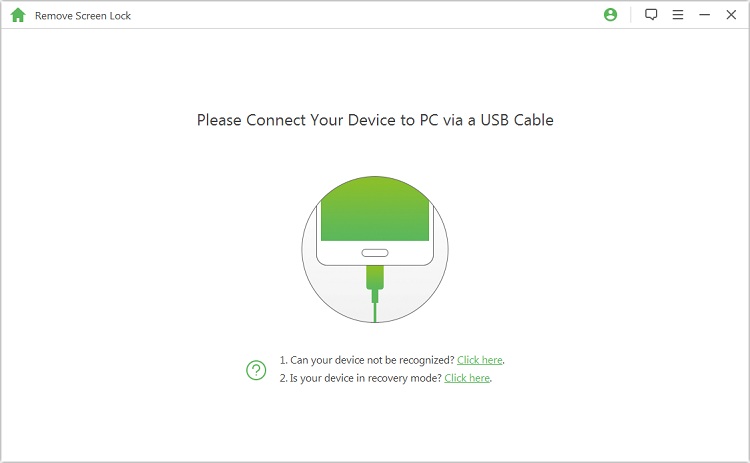 Step 3. Confirm your Honor device information, then click "Start to Unlock".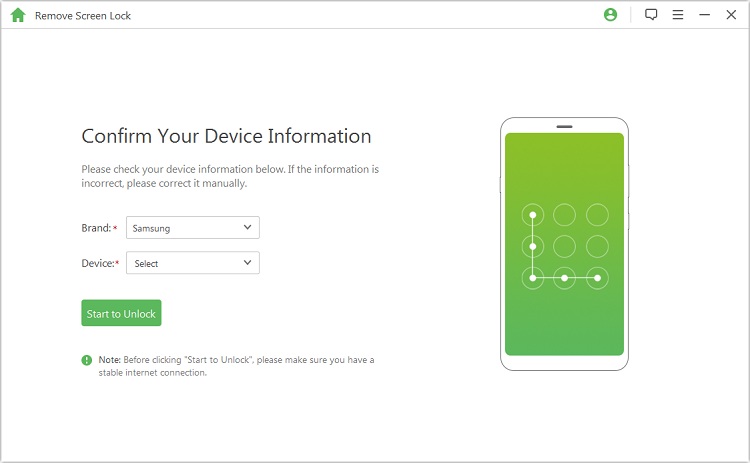 Step 4. The application will download the data package for Honor phone.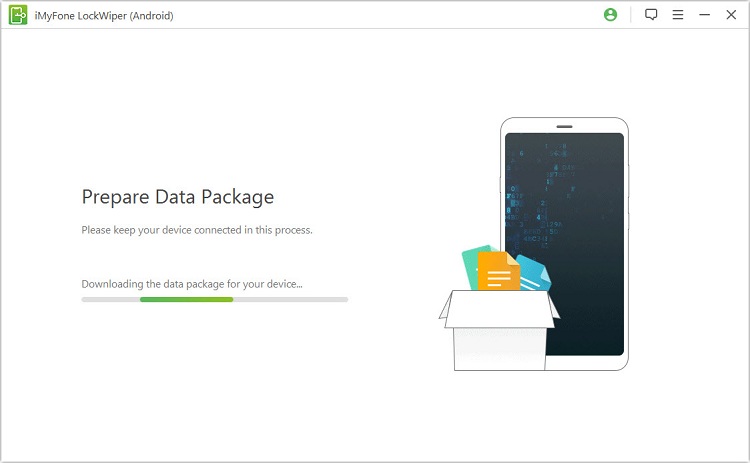 Step 5. Wait a moment, the screen lock will be removed successfully.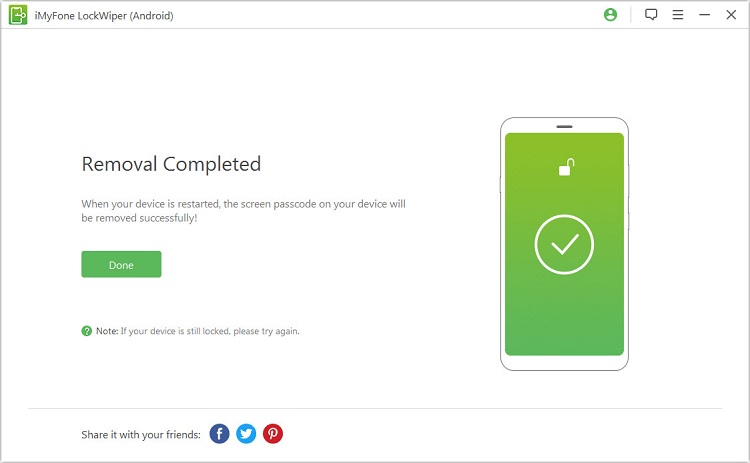 Does LockWiper (Android) Really Work?
In fact, the iMyFone LockWiper (Android) is a trusted application that has immense positive reviews from the users across the world. Following reviews are from trustpilot website which is the world's most powerful review platform.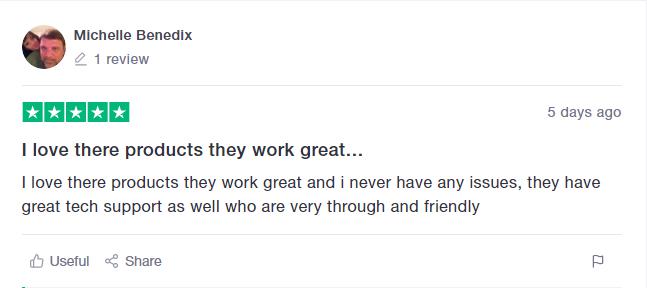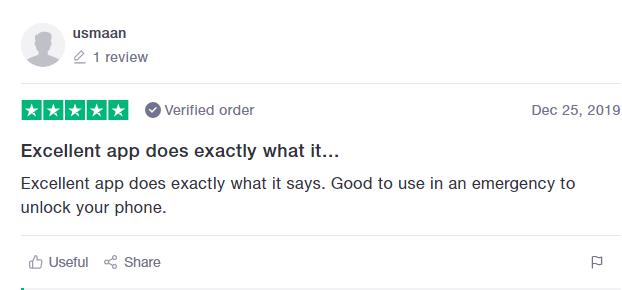 From both reviews, we can know that users are impressed by its efficacy in removing passwords on Android phones and the excellent features of product. Check more reviews here>>
Way 2. with Factory Reset  
Factory reset is another option to unlock Honor phone. This solution is to reset the phone's hardware settings as well as software settings to default. The default here signifies the interface of the Honor device during its unboxing. With the help of factory reset, you can bypass screen lock without any hassle.
  Main features:
Remove password/pattern/pin code/fingerprint without password.

Unlock different types of screen password.

Fix restart or reboot problem after firmware update.

Easy to operate.

Before starting the process, you have to make sure that your Honor phone has at least 50% charge life. Here is the detailed process explained on how to unlock Honor phone.

Step 1. Turn off your Honor device and then wait for it to shut down completely without pressing any buttons.

Step 2. Press the Volume Up button and Power button together until Huawei logo appears.

Step 3. Keep pressing Volume Up to enter to the recovery mode.

Step 4. Select wipe data/factory reset option by using Volume Down to navigate to the yes option. And press Power button to confirm it.

Step 5. Choose Yes – delete all user data through Volume Down and Power button.

Step 6. After that, press Power button to reboot system now. Next, your Honor phone will start to factory data reset. You  just have to wait for the process to finish.

Is It Bad to Factory Reset Frequently?

In fact, continuously factory reset the device hampers the system hardware and software. This means the Ram and processor get affected negatively with multiple factory resets. So we suggest you not to factory reset your Android devices very often.

Way 3. with Google Account 

Google account is a safe gateway for answering your questions on how to unlock Honor phone. Because you don't have to backup your phone data, all of your information will be kept after removing the password. The most important that you require is to gain access to the Google account linked with the Honor device.

 Main features:

Easily bypass screen lock on Android devices without data loss.

Support to remove various kinds of screen lock.

Unlock screen password in a quick way.

You can unlock your Honor phone with following steps.

Step 1. Enter wrong password/pattern for at least 5 times, your Honor phone will be locked.  

Step 2. Then "Forgot pattern" or "Forgot password" will be displayed on your screen. Click the option.

Step 3. Next, you will be redirected to the page where you will be asked to enter the linked Google account username and password.

Step 4. Click "Sign In" and reset a new password or pattern that you can remember. Your device will be unlocked.

Note:

You need to remember the Google password when using this method. Without the password, you cannot gain access to your phone.

This method only works on version 4.4 and the lower version. If you are using version 5.0 and the above, the interface of Google account will not pop up.

Part 4. A Useful Suggestion about Using Honor 10 Screen Lock

Honor 10 screen lock is a secure mode of keeping the files with protection and keeps it encrypted for the unwanted users. But if you are using this device for the first time, then you will find that the fingerprint sensor of the device is not that responsive and gives bad experience. Sometimes if your fingers are injured or have a mark later after using the phone, the phone will fail to recognize your fingerprint. Eventually, the fingerprint sensor might sadden your mood due to the inefficient response.

Therefore, you can either use screen look features such as pattern, PIN, or password or use face lock instead to gain quick access to your device. Here we suggest you to use the face lock feature, Face ID can be easily accessible with prompt sensor chipset of the device. At the same time, the chance of getting locked out of the device decreases.

Conclusion

After discussion, you should have a clear idea about how to unlock Honor Phone and other important knowledge about Honor screen lock. You may agree that iMyFone LockWiper (Android) is one of the most efficient and easiest ways among the above 3 solutions. It can unlock Honor phone without the interference of Google verification or other credentials. It will also avoid using factory reset multiple times to protect the processor and RAM of your phone from being compromised. Right now, start to take a free trial !