Question
"After upgrading, my iPhone wants me to activate it, but I have already forgotten its iCloud ID since I have been using it for a long time. Is there a way I can find iCloud account by IMEI?"
– Mark, discussions.apple.com

Mark's issue is very common. As an iOS device owner, you may forget your Apple ID. Since it is easy to access the device's IMEI number, you would want to know whether it is possible to find iCloud email address by IMEI. So in this article, we will talk about that, and all related topics like can you sign out an Apple ID without password.
Now let's dive right in.
Part 1: Can I Find iCloud Account by IMEI?
A Clear Answer
The answer is NO.
It is not possible to find iCloud account by IMEI. The iCloud account you have on your iOS device won't be related in any way to the device's IMEI number. Heire is the experience of a Quora user:
I recently found a service that gives a hint of the Apple ID by using the IMEI number, but it will not give the FULL Apple ID. I tried it with my own, and the hint was accurate. The hint will look like "t*********@icloud.com" or sometimes "t*******@i****.com".
What is iCloud Account?
iCloud is the name Apple gives to its range of cloud-based services, covering areas as diverse as email, contact and calendar syncing, the location of lost devices (Find My iPhone/iPad) and the storage of music in the cloud (iTunes Match).
The point of iCloud is to store information on a cloud server. This means you're not taking up storage space on any particular device, and also means you can access the information from any internet-connected device.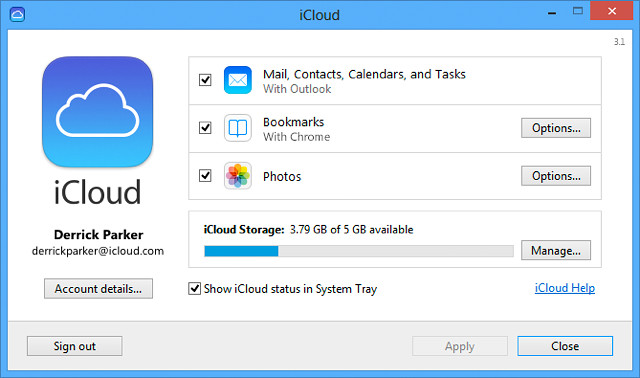 What is an iPhone's IMEI?
IMEI nunber is a unique identifier code for every phone. Abbreviated from "International Mobile Station Equipment Identity", and the number is used to identify each mobile phone.
IMEI does not store the data you use on your iOS device. It usually has information about the device and its hardware to match the phone to the networks. Besides, network carriers use IMEI to keep a blacklist of stolen mobile phones. In the UK a database is publicly maintained by a charity so stolen phones cannot be moved from one network to another.
Part 2: What to Do If You Don't Know the iCloud Account and Password?
Activation Lock will Appear If You Reset without Logging Out iCloud Account
When you turn on Find My [device] on your iOS devices, your Apple ID is securely stored on Apple's activation servers and linked to your device. From that point on, your Apple ID password or device passcode is required before anyone can turn off Find My, erase your device, or reactivate and use your device. Activation Lock is enabled automatically when you set up Find My. If you reset the device without logging out the currently used iCloud account with correct passwords, the iCloud activation lock will appear after restarting.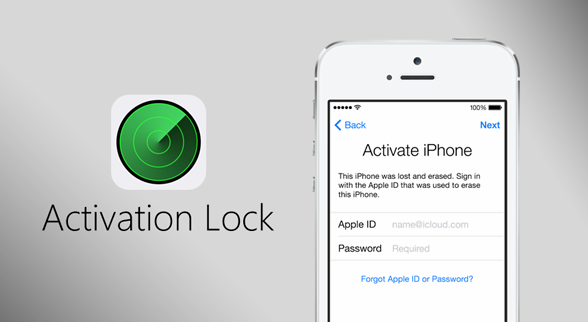 Bypass iCloud Activation Lock without Apple ID or Password
Need to activate iPhone after upgrade your iOS version? Let's solve this problem directly. Use iMyFone iBypasser to bypass the iCloud activation lock without Apple ID or password within a few seconds. This powerful program supports iOS devices running 12.3 and later versions, including the latest iOS 14.7.1. After bypassing the iCloud activation lock, you can get into your iPhone again.
Here are the detailed steps to remove iCloud activation lock screen with iBypasser:
Video toturial to bypass icloud activation lock without password.

Step 1. After launching iBypasser on a computer. Click "Start" and connect your iPhone to the computer.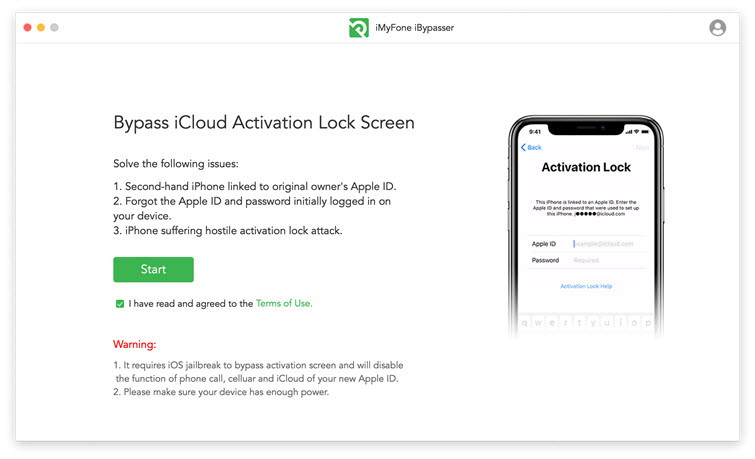 Step 2. The program will start downloading a package which helps you jailbreak your iPhone.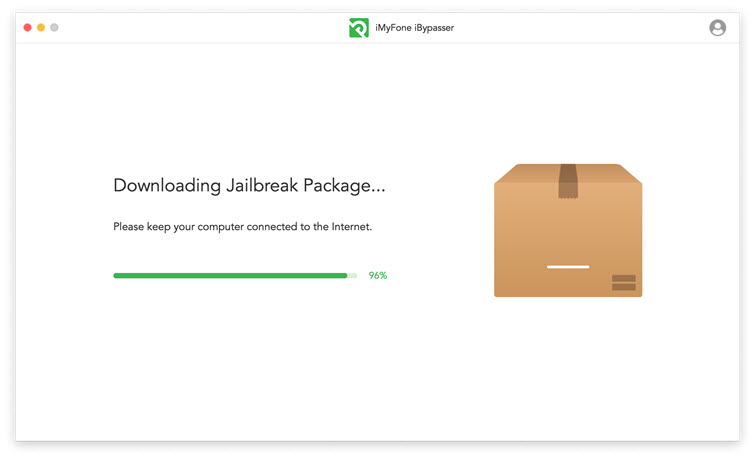 Step 3. Follow the onscreen steps to jailbreak your iPhone and click "Next" when jailbreaking is done.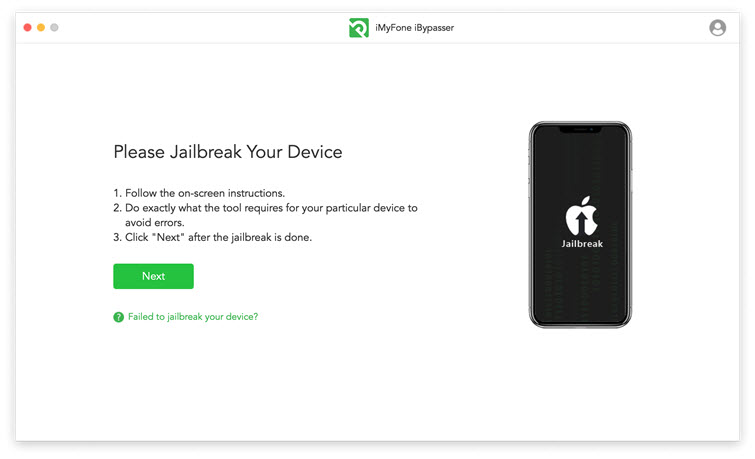 Step 4. The program will start to bypass the iCloud activation lock screen instantly.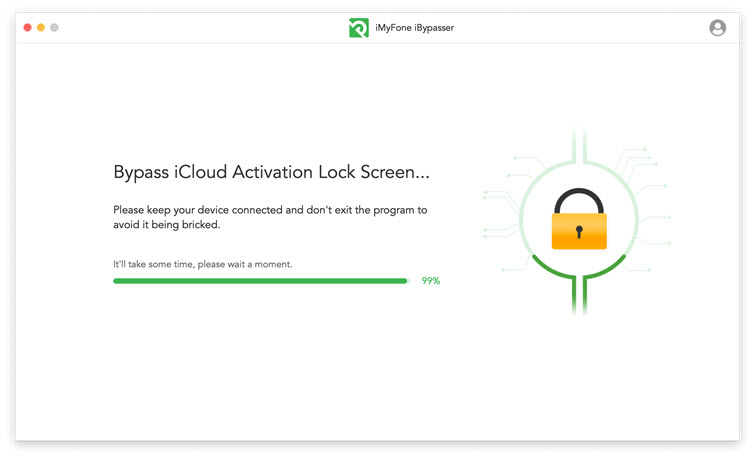 Part 3: How to Find iCloud Account?
Although you cannot find iCloud account by IMEI, there are still some few things which may help you find the IMEI. We have outlined these things below:
1. Try All Email Addresses
Recommended:


Your iCloud ID is simply an email address. If you cannot remember the email address you used with your iCloud account, chances are that you have more than 1 email address. You can try all your email addresses to see if one of them will work. If you are the original owner of the device and you still have access to all the email addresses you had when you first activated the device, one of the email addresses should be the iCloud ID.
2. Search Emails Sent by Apple
Recommended:


Apple will use your Apple ID to contact you. Looking for emails sent to you by Apple can help you figure out which email address is your Apple ID. To locate emails sent to you by Apple, you will only need to open all your email accounts and type in "Apple" in the search bar. If you happen to find newsletters from Apple in one of the email addresses, there is a high likelihood that the email address is your iCloud ID.
3. Look on Any of Your Apple Devices in the iCloud Settings
Recommended:



Often, iOS device owners have the same Apple ID on all their devices. Therefore, if you have other iOS devices, you can locate the Apple ID in the iCloud settings. The Apple ID on the other devices may work for the device whose iCloud ID you cannot recall.
4. Find Your Apple ID and Password through Official Website
Recommended:




To recover your Apple ID, you will need to follow the steps below:
Forgot Your Apple ID and Password? Find It!
In case you don't remember your Apple ID, follow these steps to find your Apple ID:
Step 1: Go to the Apple ID account page: appleid.apple.com
Step 2: Click on "Forgot Apple ID or password" link.
Step 3: When asked about the Apple ID, click on "look it up".


Step 4: Enter your first name, last name, email address and answer the security questions if you have set up during the making of the Apple id.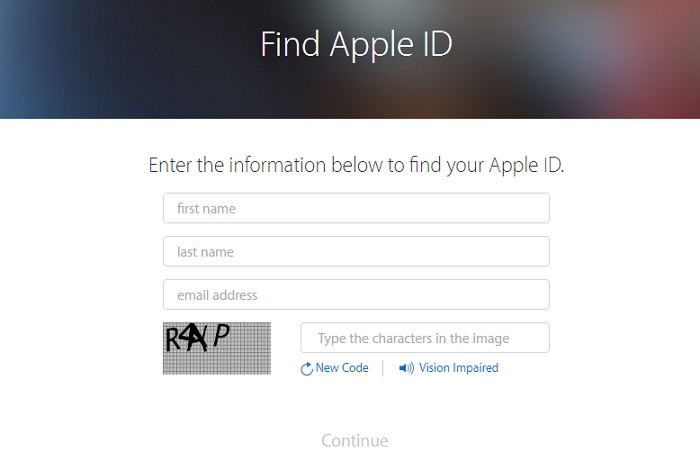 Step 5: A confirmation email will be sent to your email address. Click on the given link and get your Apple ID and a new password to sign in.
If you can't reset your Apple ID on this website, then just call Apple. If you can persuade them that you are the owner by providing proof, such as a receipt, they may be able to help you.
Part 4: Find Apple ID Using IMEI Free? Misconceptions and FAQs
Q

How to find IMEI number of your device
Finding IMEI number for your device depends on various factors such as the model of your device or the make. The most common ways to find the IMEI number of your device are:
On the back of your iPhone
On the sim card tray or
On the inside at the bottom of the phone cover
If you're still unable to locate it then dial *#06# from your phone's dial pad. This is the universal method to find the IMEI number of your device.
Q

Can iCloud ID Finder help find iCloud ID?
Apple's iCloud finder service provides users with benefits of accessing their information in case they have lost access to their iCloud account. The service allows retrieving information about the iCloud account by proving that you're the owner of the device. With the help of this tool, you can get information about your phone, account ID, address and secret questions. However, this service does not help in retrieving your iCloud password. Therefore, if you don't have iCloud ID password you cannot unlock iCloud account with iCloud ID finder.
Q

Can iCloud ID be retrieved from IMEI number?
Technically, it is impossible to find the iCloud ID from the IMEI number. The IMEI is only the device's identification number and does not store any information about the device. There is no link between the iCloud ID and the IMEI number of the iOS device and IMEI number does not contain or store iCloud ID information.
There are online tools that claim to be iCloud ID finder by IMEI free and claim that they can retrieve the ID however many of these online tools are scams. While it is difficult to find iCloud ID from IMEI number, it still plays a significant role in helping to unlock a locked iOS device.
Q

What should yo do to find iCloud ID?
As the owner of the device, if you've forgotten the iCloud password, it can be retrieved through the Apple website. The websites have listed instructions to help reset the password. Simply visit your Apple ID account page and click "Forgot password". It will then take you to the options to choose to reset your password which could include secret questions or email verification.
Q

Can you sign out the Apple ID without password?
With the latest update, iBypasser has added the function to remove the Apple ID without the original password. So yes, with the "Turn Off FMI" function in iBypasser, you can sign out the Apple ID and singn in with a new one. For detailed information, check out the guide page of iBypasser or directly download it for free and give it a try.
Conclusion
It is impossible to find iCloud account by IMEI as we have already mentioned. You can bypass the iCloud activation lock and enter your iPhone by iMyFone iBypasser without Apple ID or password when your device wants you to activate it after the upgrade. iMyFone iBypasser does have a free trial version to check if your device is supported. You deserve it.