Have you been wanting to know how to turn off Screen Time on iPhone without passcode? Apple tech support will suggest that you reset your iPad or iPhone and then create a new account and set it up as a brand new device. This can be a real issue for a lot of people. Then you may have been searching the internet on how to turn off Screen Time without password with data intact, and if that is the case this article is for you. Just keep reading to learn how.
Below is a comparison between the following unlocking solutions:
Solutions

Success Rate

Data Loss

User
Interface

Backup Needed

98%

No data loss

Easy instructions
for each step

Unnecessary

iBackupBot

70%

No data loss

Complicated

Must
Part 1. Best Solution to How to Turn off Screen Time without Password
If someone asks you how to turn off Screen Time without passcodes, then it is easy to just tell them to use iMyFone LockWiper, which can easily remove Screen Time password and keep data intact on your iPhone or other iOS devices without having to have the password.
Some of the key features are:
1. From iOS version 12 onwards, it can turn off Screen Time without password with data intact.
2. For iOS 11 and earlier versions, it is able to recover or find the Restrictions passcode easily.
3. It can remove Screen Time passcode and allows you to reset it with a simple procedure.
4. It can unlock forgotten screen lock with ease on even broken or disabled devices.
5. It can remove forgotten Apple ID and help create a new one your device.
6. It's perfect for all iOS versions and all Apple devices.
Check The Video Guide How To Bypass Screen Time Passcode with LockWiper:
If your device runs with iOS 14, 15, or 16, below is how to turn off Screen Time without password:
Step 1. Download and open iMyFone LockWiper on your Mac/PC. Click "Unlock Screen Time Passcode".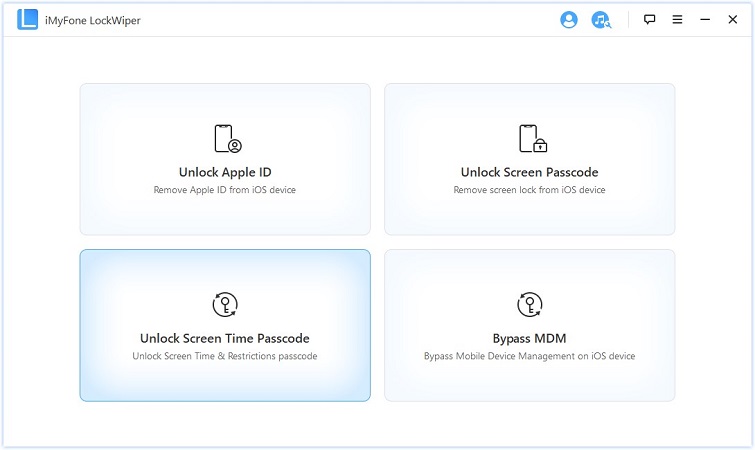 Step 2. Connect your iOS device using a USB cable to your PC. Click "Trust" if your computer hasn't been trusted before.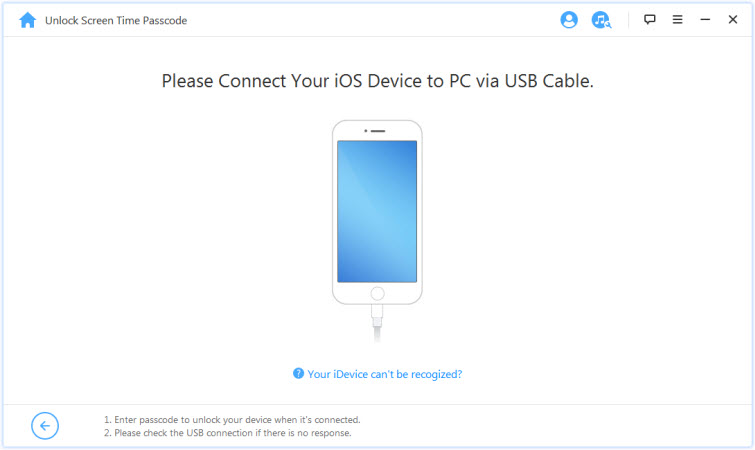 Step 3. Click on "Start to Unlock". And then you will remove the Screen Time password.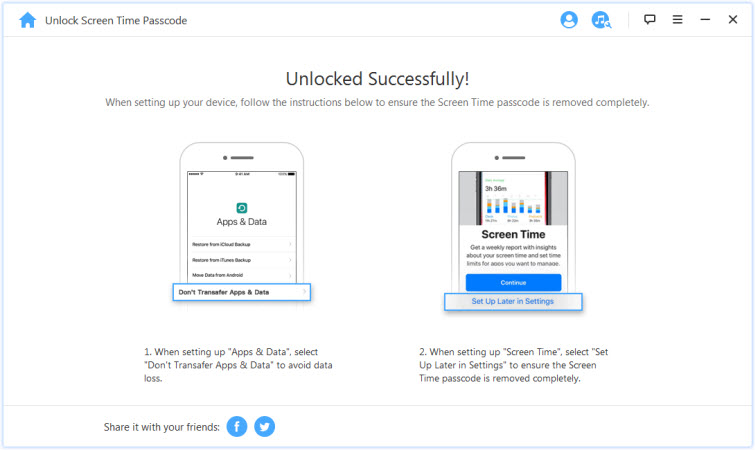 This procedure is easy to follow and it won't delete any data on your device. If your iPhone, iPad or iPod runs with iOS 11 or any earlier version, you can read this article on how to recover the Restrictions password.
Part 2. How to Turn off Screen Time without Password - Use iBackupBot
It is possible for you to turn off Screen Time without passwords by using a third-party application like iBackupBot. The full version of iBackupBot costs, but you are able to use it but only if you need to get your Restrictions password and that is through the trial version.
Before ever using a system like iBackupBot, you will need to make a backup of your iOS device to iTunes. Do not encrypt it. This is just a safety net in case something happens. Follow these steps to learn how to turn off Screen Time without passcodes.
Step 1: Download iBackupBot from this download page and install it.
Step 2: Click okay on your PC/Mac to ignore its error message to create a backup.
Step 3: Look in the System Files folder and select the HomeDomain folder.
Step 4: Open Library folder.
Step 5: Open Preferences and search for com.apple.re.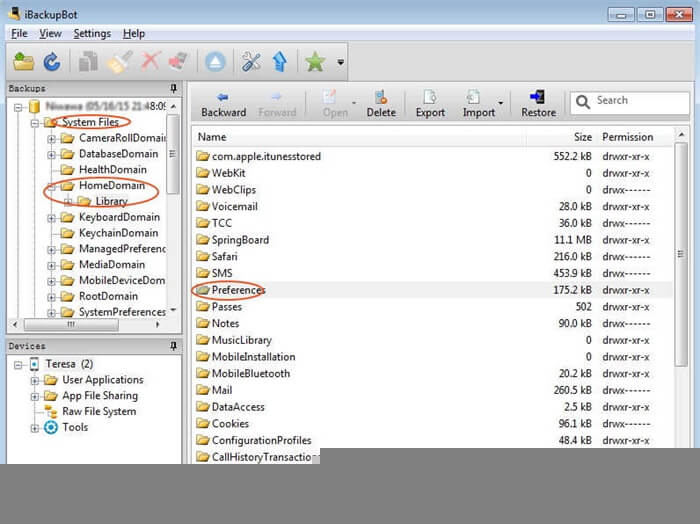 Step 6: Look for com.apple.Restrictionspasscode.plist and click it.
Step 7: Press OK twice and then Cancel but only if it asks for registration information.
Step 8: Go to iOS7hash website and copy the code from your Restrictions Password Key and Restrictions Password Salt in iBackupBot.
Step 9: Click on Search for Code.
Step 10: Once it is done it will show your passcode.
Doing this can take a long time and it may cause you to lose data along the way.
Part 3. Why You Should Choose LockWiper
There is a big difference between LockWiper and iBackupBot.
1. The biggest difference is that LockWiper is much more stable and takes less time and effort in order to remove any passcode on your iOS device.
2. There are also fewer steps that are needed in order to remove the Screen Time passcode on your iOS device. The whole process for iBackupBot is very tedious and you have to make a complete backup of your iOS system.
3. iBackupBot has to scan your device and get the passcode for your Screen Time. This takes a long time and the interface of iBackupBot is not really user-friendly, so you may have to do a lot of research before you ever learn how to use it.
4. LockWiper is much easier to use. The interface is very user-friendly and everything is laid out in a step by step questions and it only takes a few minutes to get what you need.
Conclusion
Whenever you forget your Screen Time passcode on your iOS device, then the options above are going to be the best way for you to remove your passcode and allow you to have access again. So, if you want to learn how to turn off Screen Time without a passcode, then it is best that you use iMyFone LockWiper, which will keep your files safe and all your data protected without you having to use a backup or restoring the information.