As an irreversible operation, factory resetting is definitely not something one can do without thinking twice. If you blindly factory reset your iPhone without knowing its ins and outs, you might get some benefits out of it, but your loss could be greater.
For example, one of the many things that you need to think about is that, will you have to reactivate the iPhone after factory resetting it?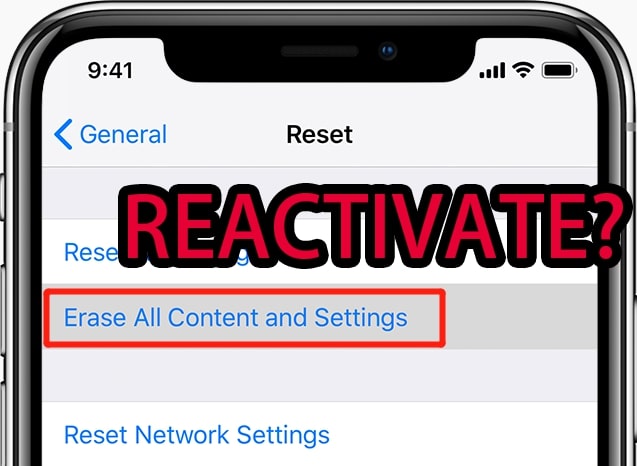 I wish it could be a simple "yes or no" question, but it really is not. It actually all depends on the specific settings of your phone.
However, it is not rocket science either. It's actually pretty easy to identify whether you need to reactivate your iPhone or not after factory resetting. And even if you do have to reactivate your iPhone, there is also a way to bypass the reactivation as well. We will talk all about it in this article.
But first, do you really know what happens when you reset an iPhone? When you reset an iPhone, what will be deleted, and what will still remain?
Part 1: What Exactly Happens when You Factory Reset an iPhone?
If you have no idea what to expect from factory resetting an iPhone, it's not your fault. There are many different kinds of resetting options in iOS, and each of them does different things to your phone. So before we start talking about whether or not you need to reactivate your iPhone after resetting, let's have a look at these resetting options, and have a general idea of what they each does to your phone.
1. Reset All Settings
The "Reset All Settings" option can be found in "Settings-> General-> Reset". If you go with this option, you will reset all "Setting" items to its factory status. All changes you made to the system settings will be undone, but your data, apps, files will still remain
2. Erase All Content and Settings
Right below "Reset All Settings", there is this "Erase All Content and Settings" option. And this is the real "factory reset" that we always refer to. Unlike the one above, "Erase All Content and Settings" will erase all your settings, as well as all your data, apps, files and everything else.
3. Other reset options
Besides the two resetting options above, in "Settings-> General-> Reset", there are also other resetting options for you to reset specific settings. These reset options only affect the corresponding items, and leave everything else as they were.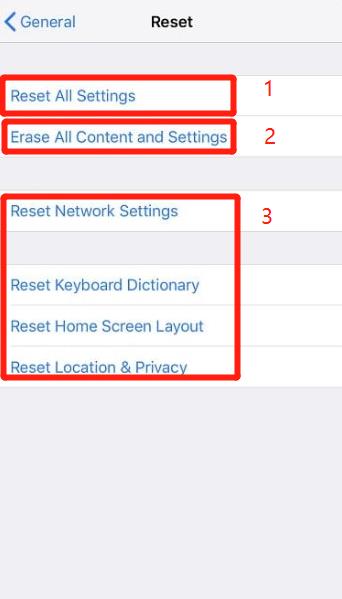 4. Hard Reset
To perform a reset mentioned above, you need to input the Apple ID and its password. If you want to wipe out password or reset your iPhone without password, you can use a third-party application or go with DFU mode(Recovery mode). Same as factory reset, you will also lose all settings and data on your iPhone.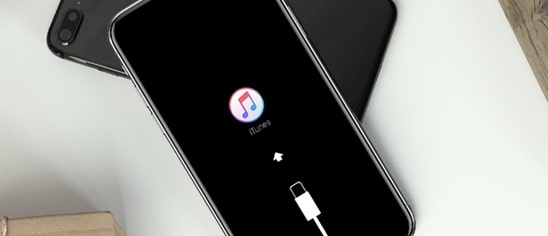 Part 2: So, "Do I Have to Reactivate My Phone After Factory Resetting?"
Now that we have some ideal on different resetting options, let's get back to the question: Do you have to reactivate your phone after factory resetting?
Well, if you are simply resetting some specific "settings", then the answer is certainly "no". You don't have to reactivate your phone after simply resetting your "settings". However, if you perform a "factory reset", or if you "hard reset" your phone, then it all depends on one single setting item: "Find My iPhone".
If "Find My iPhone" is Off:
You can see whether or not the "Find My iPhone" function is turned in settings, [your name], iCloud, and Find My iPhone. If the function is off, then you DO NOT need to reactivate your phone after factory resetting.
If "Find My iPhone" is on:
However if you find the "Find My iPhone" turned on, then you will NEED to reactivate your phone after factory reset or hard reset. Although you can turn it off before resetting your phone, but that requires you to input the Apple ID and its password. If you don't remember the Apple ID or password, you can check out Apple's official help page and try get your Apple ID or its password back. Or you can bypass the reactivation process by using an activation bypass tool, which will be introduced in the next part.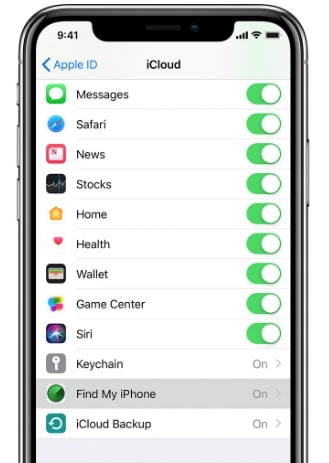 What about SIM activation?
You probably remember that when you used the iPhone for the first time, you had to activate the device with a SIM card. So do you have to reactivate your phone with a SIM card after factory resetting? Well if that's what you are worrying about, then you can rest assure. Because it doesn't matter if you have the "Find My iPhone" turned on or not, you DO NOT have to reactivate your phone with a SIM card again after factory reset.
Part 3: Can't Reactivate iPhone? A Bypass Solution
So, as mentioned earlier, if you reactivate your phone with the "Find My iPhone" function turned on, you are going to face the "Activation Lock" when the reset finishes, and you need to reactivate your iPhone by inputting the Apple ID and its password in the activation lock screen. If you happen to not remember the Apple ID or its password, then you need to bypass the reactivation process by using iMyFone iBypasser.
iMyFone iBypasser is an activation lock bypass tool. With this application, you can remove the activation lock on your iPhone and regain the access to your device quickly. If you need to factory reset your iPhone but do not have the Apple ID or its password, iMyFone iBypasser is you best shot for getting into the device.
Key Features:
Bypass reactivation after factory reset without Apple ID.
Access most functions of your iOS device after bypassing activation lock.
Sign in with a different Apple ID to access App Store.
Completely support iPhone 5S to iPhone X running iOS 12.3 and later versions.
Safe bypass without the risk of bricking your device.
Now let's see how to bypass the reactivation process after factory resetting your phone with iMyFone iBypasser.
Step 1: Download iMyFone iBypasser for free. Launch the program and click Start. After that, when your iPhone tells you to reactivate the device with an Apple ID, connect your iPhone to your computer with a lightning cable.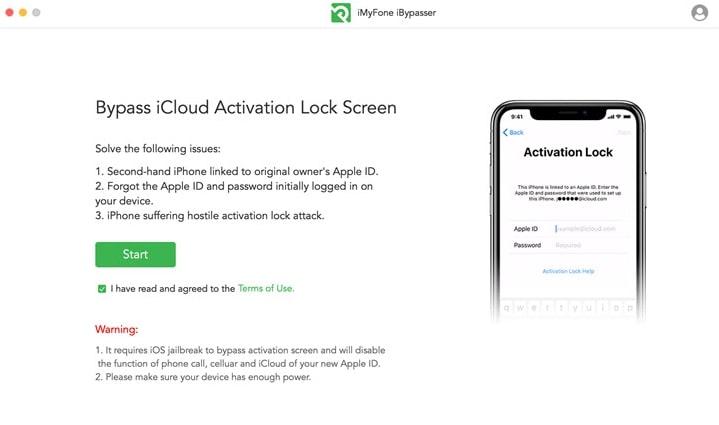 Step 2: Then the software will start downloading a package which helps you jailbreak your iPhone. iBypasser will guide you all the way through the jailbreaking process so there is no technical barriers in this process. All you need to do is follow the instruction and click "Next".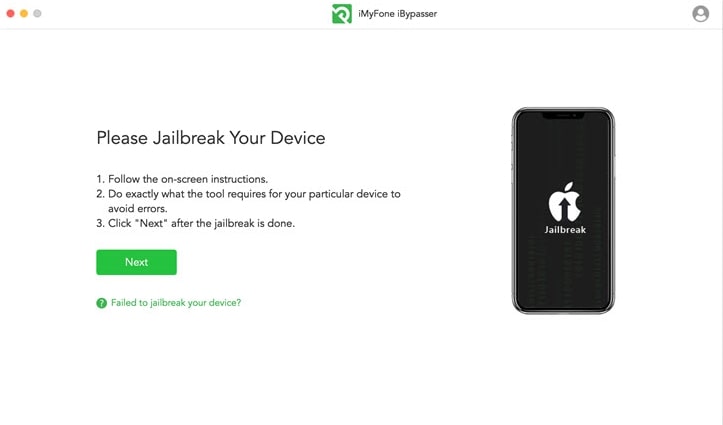 Step 3: After jailbreaking, iBypasser will instantly start to bypass the iPhone activation lock screen. It only takes take a few seconds to complete the bypassing process.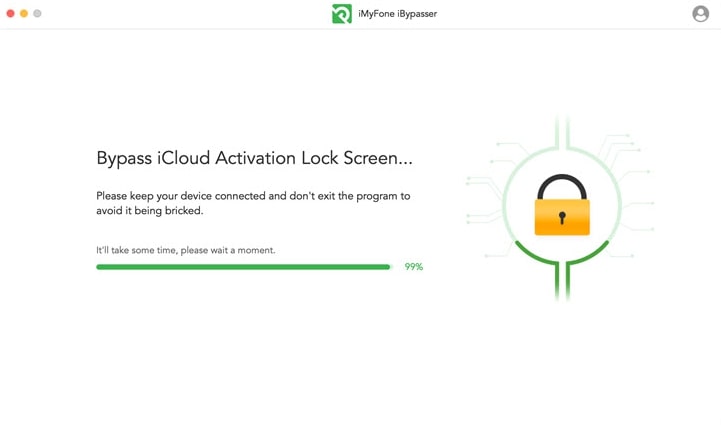 Part 4: Something Else You Need to Know Before Factory Resetting
We have explained basically everything you need to know about factory reset and the reactivation process after it. But if you are considering factory resetting your iPhone, there are still something more that you'd better know.
1

Does factory resetting really make your phone faster?
Many people believe that through factory reset, they can make their laggy iPhone faster and smoother than before. Well, to some extent, it is true. Factory resetting your phone does delete most garbage files in your phone and make your iPhone sharper and respond faster. However, lower your expectations if you are using an old model. Sometimes there is only so much you can do to improve the performance of an iPhone if that is older than 5 years old. In that case, the only way to solve the problem is to update the hardware, which is, to buy a new one.
2

About bypassing reactivation. Is it safe?
Bypassing the reactivation process after factory resetting with iMyFone iBypasser is absolutely safe. You will have most functions available on your iPhone, and no Apple ID is required. You can find more information at iBypasser's official webpage.
3

Does factory reset literally delete EVERYTHING?
As mentioned before, factory reset does delete "everything" on your phone. However, everything in your SIM card will still remain. People constantly ask in Apples official forum about whether or not they will lose the phone number after factory reset, the answer is absolutely no. Factory reset does not affect your SIM card, and you will keep the phone number, as well as the contacts, call histories and everything else in your SIM card.
4

Will I be able to get the data back after resetting iPhone?
If you have a backup on your computer or in iCloud, then yes. You can restore your iPhone after factory reset. To restore your iPhone, you can choose a restore method from the Hello screen, or connect your iPhone to iTunes and click "Restore iPhone". Either way, you need to sign in with the old Apple ID.
5

Still have concerns? Contact Apple's official help
Factory reset is nothing you can mess around with, especially when you have important data in your phone and you cannot reactivate it with the Apple ID. If you still have some concerns after reading everything above, do not factory reset your iPhone before consulting Apple's official customer service.
To sum up...
Knowing the outcomings is absolutely necessary if you are about to reset your iPhone. Although resetting your iPhone does NOT require you to reactivate your iPhone with a SIM card, you do NEED to reactivate your device with the iCloud account after factory resetting if the Find My iPhone function is on. However if for some reason you cannot reactivate the device, using iMyFone iBypasser to bypass the activation lock is a great way, in fact the only way to deal with the situation when you are not able to get the iCloud account back.