A lot of people do not like the time and date appearing on their lock screen all the time . As it does not prevent them from getting a customized screen, but also spoils the overall aesthetics. Thus, if you too are among those who have been looking for ways to remove a clock from the lock screen, you are reading on the right page.
The article will help you to know the workaround that can remove the clock, and also help in fixing similar other issues.
How to Remove Time and Data from Lock Screen iPhone (Jailbreak Needed)
There is no official way of removing or getting rid of the clock. But you can remove it after jailbreak or use third-party apps that will help you customize the lock screen and remove the clock. 
1

About Jailbreak
When you jailbreak a device, it means that you have removed all the limitations that have been imposed by Apple. This also includes removing the limitation of only using the App Store. Thus, the iPhone can now download apps as needed from the other stores as well.  After the jailbreak, you can easily customize your iPhone as needed, as all Apple restrictions are bypassed.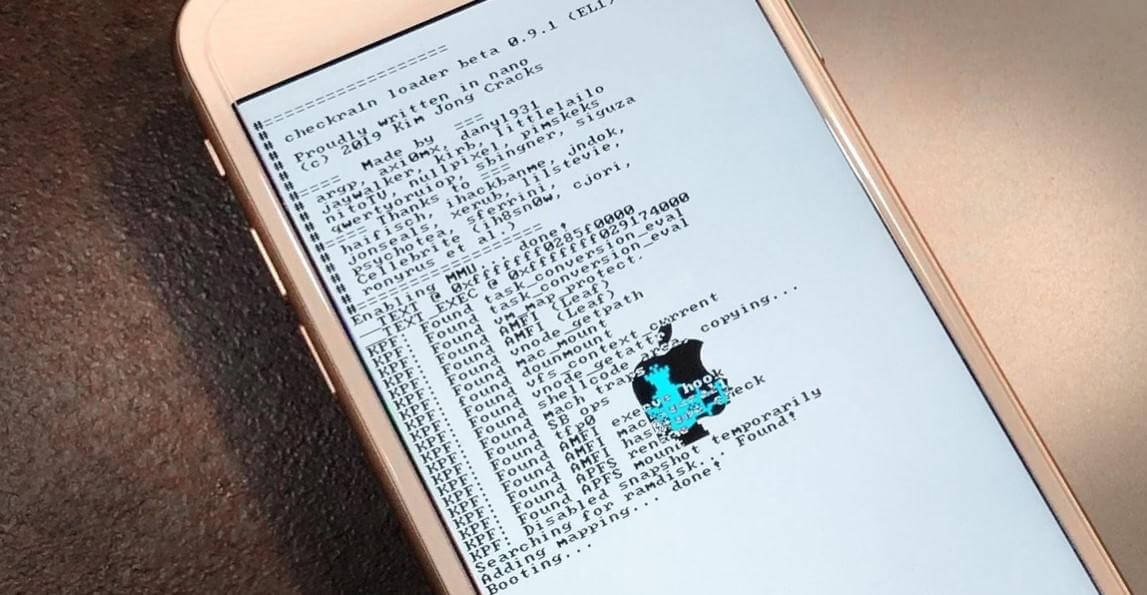 Before you start the jailbreak process, you need to check the following steps.
Step 1. Take a Backup
To take a backup on iCloud, please go to Settings > Device Name > iCloud > iCloud Backup > Back Up Now. If the process goes wrong, you have a data backup at least.
Step 2. Update Your iPhone
Go to Settings > General > Software Update > Check for Updates > Install, if there is any new update available. As the chances of the jailbreak process being successful are high on the new iOS update.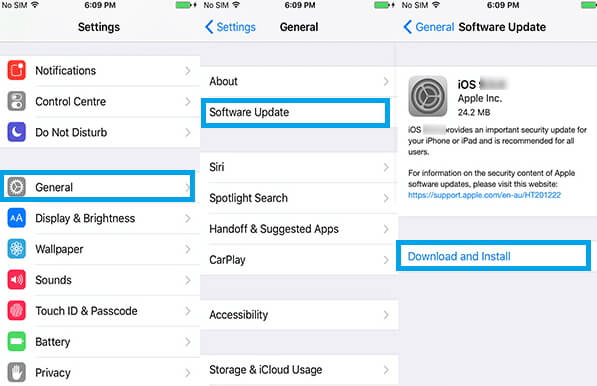 After the backup is done and the latest iOS is installed, follow the steps below to jailbreak your iPhone. 
2

Steps to Jailbreak iPhone or iPad
Step 1. On your iOS device, go Zjailbreak (the Pangu page), and then download and install Ziyu.
Step 2. Open the Ziyu app, go to "Browse Repo List" and click on the "Copy" option on one of the Repos available in the list.
Step 3. Move back to Ziyu, click on "Extract repo", and paste the link that is copied from the repo. Then, tap on the "OK" button that will jailbreak your iPhone.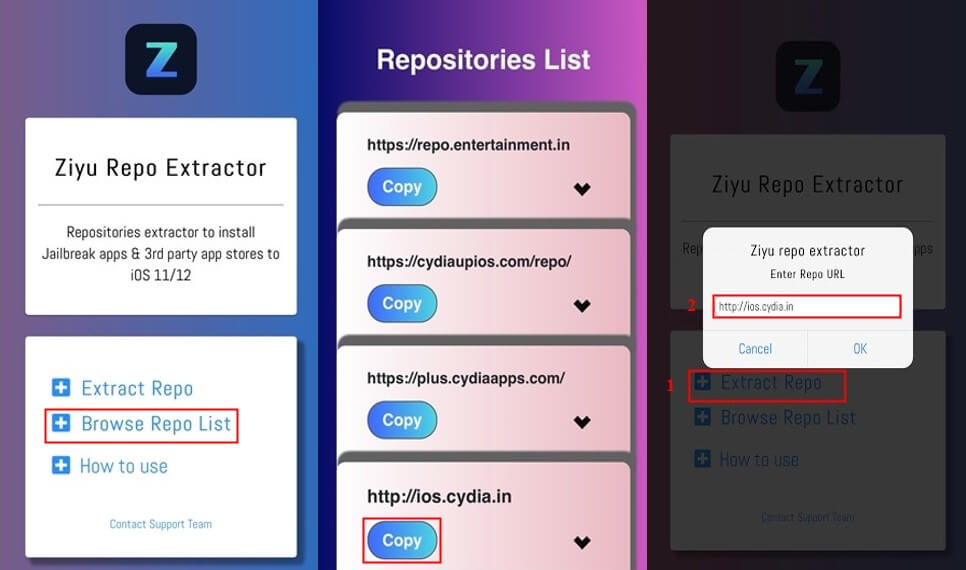 After the jailbreak is done, the next question is how to remove clock from lock screen iPhone. You can visit the other third-party app stores now, and search for the apps that will let you customize the Lock screen and remove the clock. 
Note
Another interesting way to hide clock app iPhone is by using a white background image. That will hide the date and the time as the clock details are also displayed in white color.
FAQs about Remove the Clock From the Lock Screen iPhone
Question 1

Is it safe to jailbreak the iPhone?

Jailbreaking the iPhone is not a safe process, as it not only removes the restrictions but also the safety measures set on the device by Apple. With the security loss after jailbreaking your device becomes prone to hacking.

However, there are several benefits associated with iPhone jailbreak. Check out the pros and cons of iPhone jailbreak as below.

PROS
Better control of your device with customizing options.
Apps available on other third-party stores can be accessed.
Pre-installed apps like weather, apple watch, and others can be deleted.
It offers access to additional and advanced anti-theft features.
CONS
Automatic updates from Apple will not be available anymore.
The device warranty will be void, and battery life will become shortened.
Device can crash and Content and service access can be lost.
Data breaching, security and voice issues.
Question 2
Can I remove other features when iPhone is lock?
No, features cannot be removed when iPhone is locked.
Apps like camera and flashlight can be accessed even from the lock screen. However, if you wish to remove these or any other features from your iPhone, you would need to unlock the device first.
Question 3
How to unlock the iPhone screen without passcode or jailbreaking?
What if you have forgotten your passcode and do not want to unlock your device by the jailbreak process? Don't worry. Here is a professional tool available to help you easily unlock your device without a passcode or jailbreaking. It is an excellent tool named iMyFone LockWiper.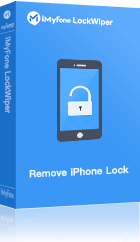 iMyFone Lockwiper
· Bypass your Apple ID to turn off FMI and erase the iPhone.
· Unlock the MDM lock to visit App Store and use iPhone features.
· Remove your screen time passcode and bypass parental controls in a few steps.
· Work well on Windows and Mac, and offer all versions for iOS devices.
Using this advanced software, you can effectively unlock your iPhone as well as other iOS devices for a lifetime without using a passcode.
Bonus Tip: Steps to Unlock iPhone without Passcode Using LockWiper
Step 1.Download, install and open iMyFone LockWiper. Then, choose the "Unlock Screen Passcode" option.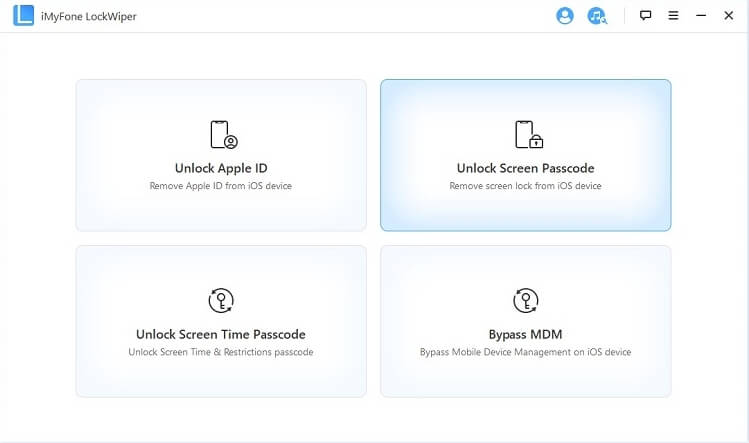 Step 2. After click "Start," connect your iPhone to computer by using a USB cable. Then, click "Download" to get a firmware package for your iPhone.
Step 3. After it is finished, tap on the "Start to Extract" button to unzip the downloaded firmaware package.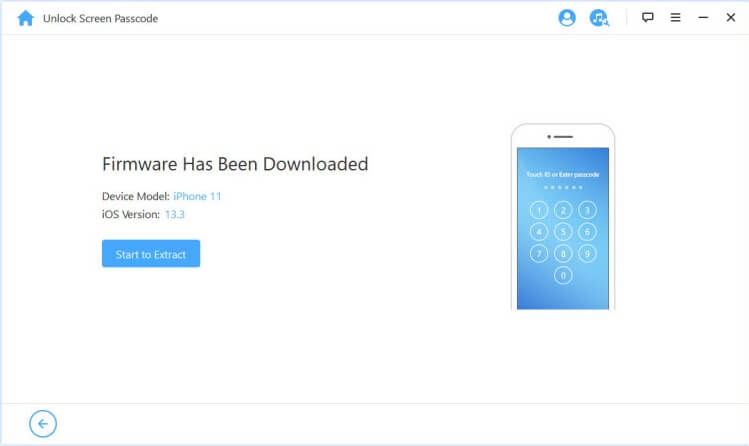 Step 4.Then, click "Start Unlock", and type "000000" to unlock. LockWiper starts to remove screen lock on your iPhone.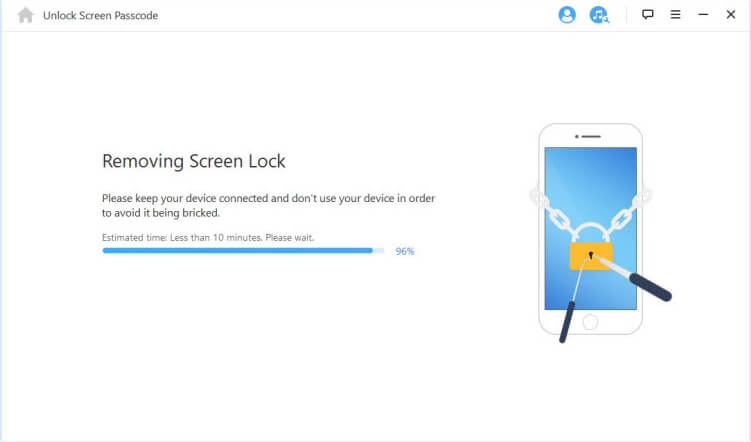 Step 5.Wait for a moment, the screen lock on your iPhone will be removed.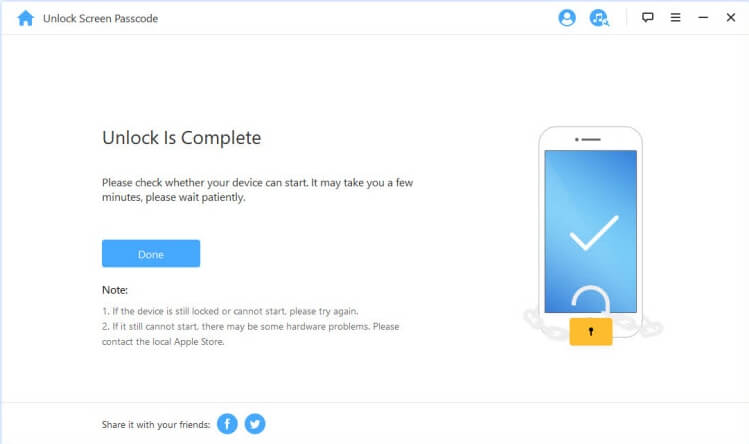 Conclusion
If you have been struggling to find the ways on how to remove clock from lock screen iPhone or get rid of the screen passcode in an effective and safe manner, the above article definitely would have great help. For removing the clock, you would require to jailbreak your device which turnout to be a risky process.
But for removing the passcode, there is an absolutely safe and simple tool available called iMyFone LockWiper. No matter what type of lock you are willing to get rid of on your iOS device, this software will work successfully.