The screen time on iPhone is a very intuitive security feature. It allows you to keep track of all the applications used on your device. You can use this option to place restrictions on your device. Mostly, parents use this feature to prevent their kids from accessing all kids of websites and applications on an iPhone.
As beneficial as that may sound, sometimes it can get you in trouble too. What if you lost or forgot your passcode? That means now you are also locked from your phone. However, there is a solution. And that is to hack screen time.
Are you wondering how to do that? Here are the 7 most effective ways to help you with this problem.
Top 7 Working & Proven Ways to Hack Screen Time
1. Hack Screen Time on iPhone with iMyFone LockWiper
If you are looking to find the most efficient solution, this is the one. iMyFone LockWiper iPhone Screen Time Passcode Unlocker helps you save time by offering all the powerful features in one application. You do not have to look for different methods and apply them manually. It enables the device for you in no time, regardless of how you got locked out.
High Efficiency: Bypass screen time passcode or restrictions passcode quickly without knowing any tech skills.
Works on All Lock Types: Whether it is a 4-digit, Touch ID, Face ID, or a 6-digit long password, iMyFone LockWiper can get you out of the pickle, no questions asked.
Free Trial: iMyFone LockWiper is available for a free trial. If you are satisfied, you can later switch to the full version with even more benefits.
High Compatibility: Compatible with all iOS versions and devices including iOS 16/15/14/13 and iPhone 13/12.
Check The Video Guide How to Bypass Screen Time Passcode with LockWiper:
Steps to Unlock Screen Time Passcode with LockWiper:
Step 1: Click the blue download buttons above and install iMyFone LockWiper on your computer. Choose "Unlock Screen Time Passcode".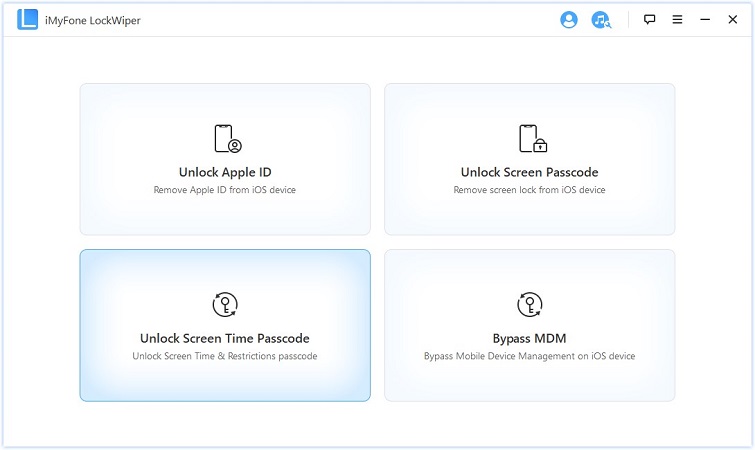 Step 2: Connect your iPhone/iPad/iPod touch to computer. Hit "Start to Unlock" and it will start removing the Screen Time passcode from your device. The whole process will take you a few seconds.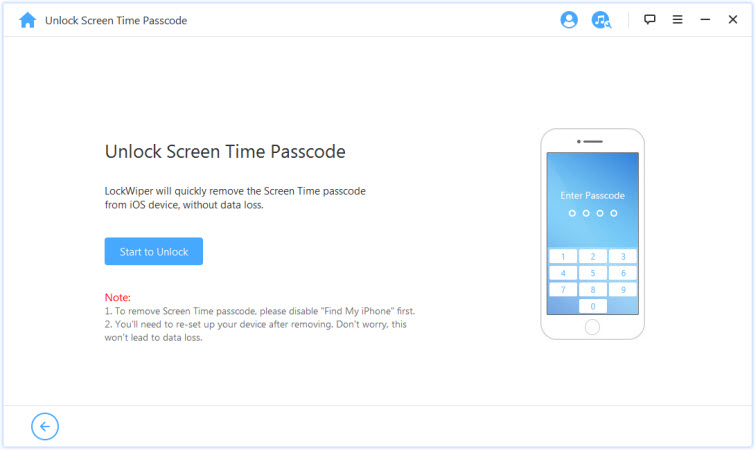 Step 3: The whole process will take you a few seconds. Then the Screen Time passcode will be removed successfully.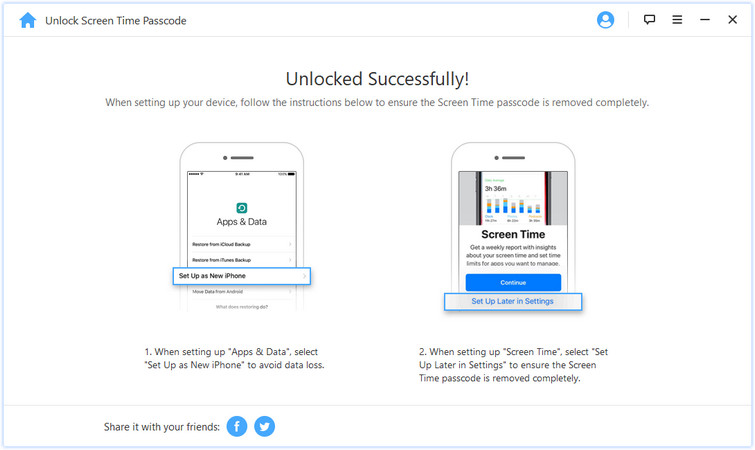 Check The Video Guide If You Can't Remember Your Screen Time Passcode
Note
If "Find My" is enabled on your device, it will show you the instructions to turn it off. When you do it, the unlocking will continue.
After unlocking, you need to set up your device. But don't worry, this won't cause any data loss.
2. Use iMessage to Watch YouTube
You can use the iPhone's messaging application to watch YouTube videos. This method removes the screen time limit to some extent.
You can say that this is a glitch in iPhone that it does not understand YouTube videos in messaging. Even if you have restricted YouTube, this method still works.
Here's how you can watch YouTube videos via iMessage:
Go to Your iMessage application.
Tap on the area to write a message.
Once your keyboard pops up, you will notice the applet's icon.
Tap on the icon to share links.
You can share any YouTube video link and watch it directly on the iMessage application without having to open the YouTube.
To watch another video, repeat the last two steps.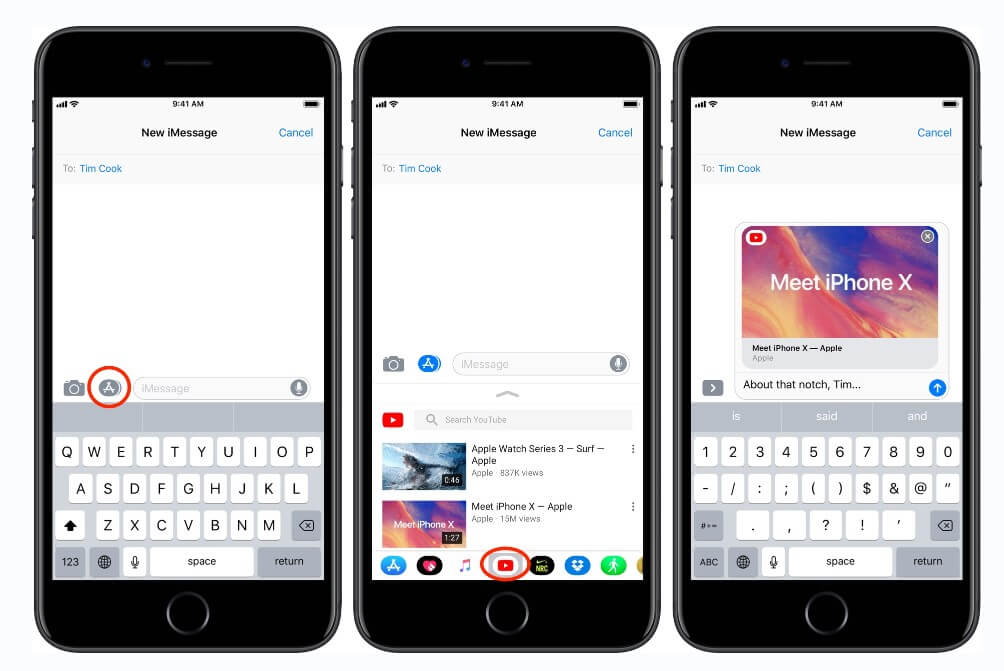 If you are worried that your kids can access YouTube videos this way, you can block this method easily. Simply go to Screen Time settings, and navigate to Web Content. Tap on "Limit Adult Websites" to check it.
3. Uninstall and Reinstall Apps
3.If you are wondering how to hack screen time limit, the simplest way is to uninstall and reinstall applications. Here's how to do that:
Go to the application you want to uninstall.
Hold on to its icon for a while until it starts vibrating.
You will notice a cross on the top left of the app's icon.
Tap on the cross and confirm app deletion.
Once deleted, go to the App Store and enter its name to download the application again.
When you delete the application, it loses its screen time restrictions. Thus, reinstalling it comes with a fresh start. You can also block this method by following this:
Settings > Screen Time > Content & Privacy Restrictions > Location Services > System Services
Here, you will see three options – Installing Apps, Deleting Apps, and In-app Purchases. Turn off all of these options.
4. Modify the Device Time to Overcome App Restrictions
4.Everyone knows how to change time on your iPhone, making it an easy method to hack screen time. Here's how to overcome app restrictions: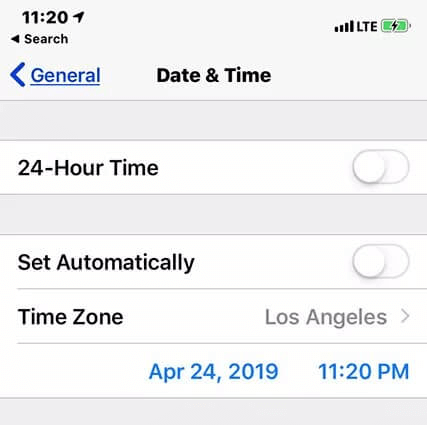 Go to Settings and General.
Open Date & Time.
Turn off the Update Time Automatically option.
Now, change the date and time to random settings.
5. Hack Screen Time on iPhone by Recording Video
The Screen recording feature can also help you out with this problem. Here's how to hack screen time limit by recording a video:
If you always forget your password, make sure to use the screen recording feature. It can be opened from the notification panel.
Tap on the icon present in the last row, 2nd from left.
Type in your password, and it will be saved as a video in your gallery.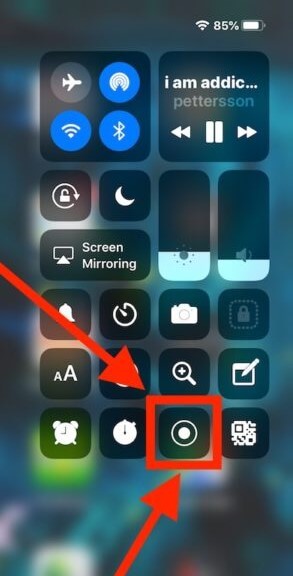 6. Use Siri to Send Messages
The Screen Time feature can also block sending messages. However, you can still overcome this feature with the help of Siri. Follow these steps to hack screen time:
Ask Siri to send a text message.
Provide all the necessary information, such as the receiver's name.
Now, send the message.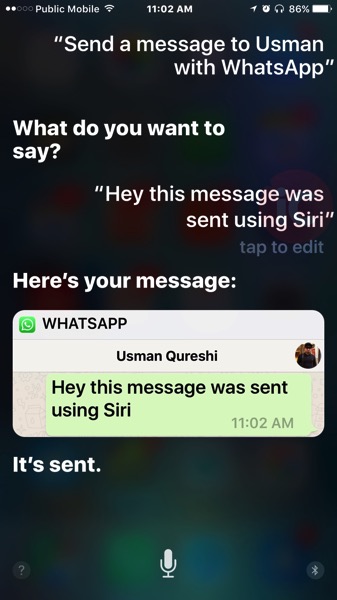 7. Remove Screen Time by Factory Reset
The last resort is to use Factory Reset. It is an effective method, but it can wipe all your data. Following are the steps to performing a factory reset.
Go to Settings > General > Reset > Erase All Content & Settings.
Tap on Erase All Content and Settings.
Now, type in your passcode for confirmation and wait for the completion.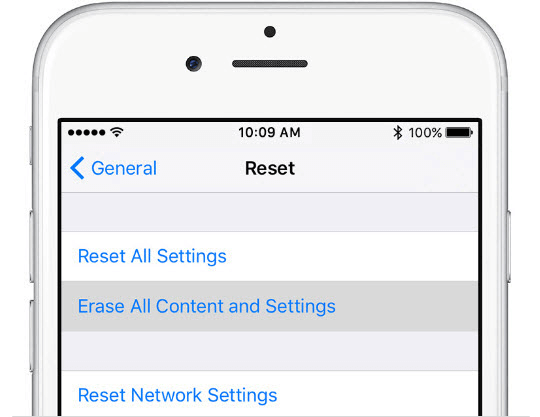 Conclusion
There are many methods to hack screen time on iPhone. However, all of these ways can be blocked with some minor settings. For instance, you can restrict YouTube URLs, turn off app deletion and installation, set time automatically, turn off screen recording, and limit Siri.
But, using iMyFone LockWiper does not come with any limitations. You can use the tool to overcome all types of screen time restrictions.