Question
Hi, I forgot my restrictions passcode on my iPad, how can I reset it? Please help, your suggestions are greatly appreciated. Thanks!
Restrictions on iPad is a special feature that allows iOS users to prevent making certain changes to the device. You can use this feature to disallow certain content types, stop certain functionalities, prevent making in-app purchases, etc. You need Restrictions passcode in order to use this feature. If you forgot the Restrictions passcode, then there are ways to reset it.
Part 1.
Reset Restrictions Passcode on iPad When You Forgot It (No Data Loss)

Part 2.
Reset Restrictions Passcode on iPad (Remember Passcode)
Part 3.
Reset iPad Restrictions Passcode with iTunes Restoring (Data Loss)
Reset Restrictions Passcode on iPad When You Forgot It
You can reset your iPad Restrictions passcode with iMyFone LockWiper when you don't have the right passcode. This tool is very effective to handle the lost restrictions passcode situations for every user. If you are unable to unlock your restrictions password with the manual method by going to the settings and recovering it with complete process, this software will be very helpful in such situations.
LockWiper Makes Things Much Easier
Unlock Restrictions passcode on iPad without losing any data
For iOS 11 and earlier versions: quickly recover Restrictions passcode, nn tech required
For iOS 12: instantly remove Restrictions (also called Screen Time) passcode in ONE minute
Various locks are supported to unlock without password, including Restrictions, Apple ID, iCloud account or lock screen.
Advantages: easy to use (a few clicks), quick to run (less than 10 minutes), high success rate (100%+)
Here is the video tutorial to reset restrictions passcode without iTunes with ease.
Now Download LockWiper to Recover Restrictions Passcode on iPad:
Download on Windows & Download on Mac
Step 1. Connect your iPad to your computer via USB cable. And launch iMyFone LockWiper. Hit the mode called "Unlock Screen Time Passcode".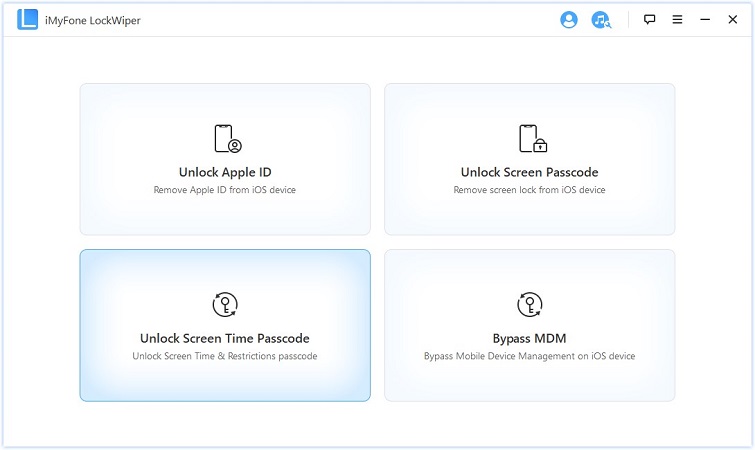 Step 2. Click "Start to Unlock" button and wait for it to load your iPad data.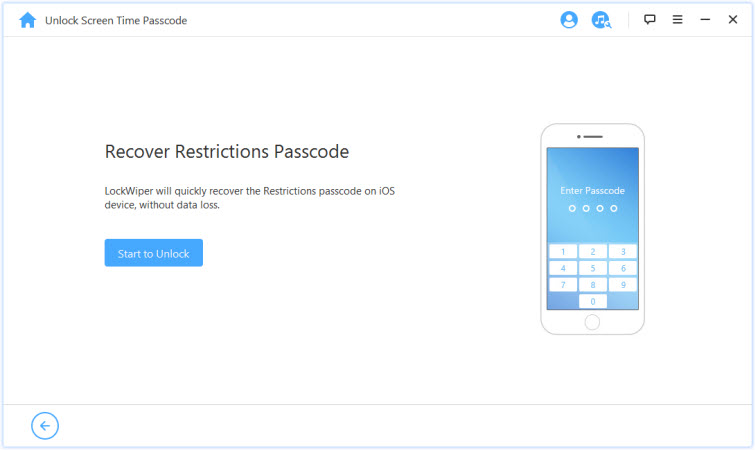 Step 3. When it finishes, LockWiper will start analyzing the Restrictions passcode. Finally, it will show you the passcode that was found.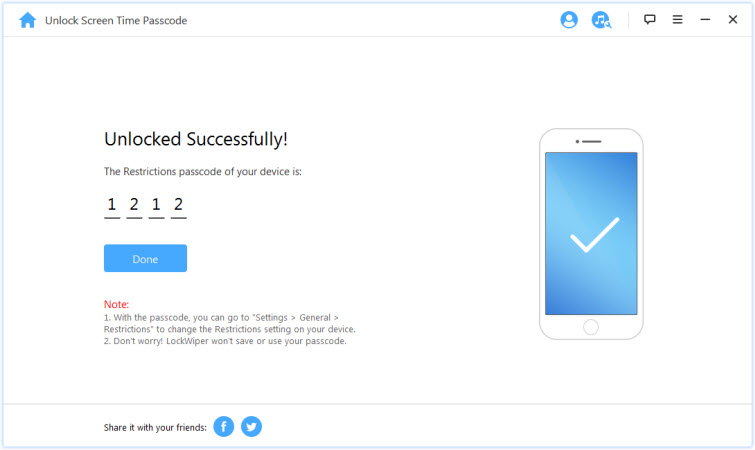 With the passcode, you can go to "Settings > General > Restrictions" on your iPad to reset its passcode.
Note: If your iPad runs on iOS 12, LockWiper will immediately reset the Restrictions passcode on your iPad when you click "Start to Unlock". This won't cause any data loss.
Reset Restrictions Passcode on iPad (Remember Passcode)
The process to reset Restrictions passcode on iPad without computer is quite straightforward if you remember the passcode that you use for implementing Restrictions. You will simply need to access the Restrictions feature via your iPad's Settings app, provide your Restrictions passcode, and then simply reset it by following the on-screen instructions.
Step 1. Open Settings app on your iPad. And navigate to General > Restrictions.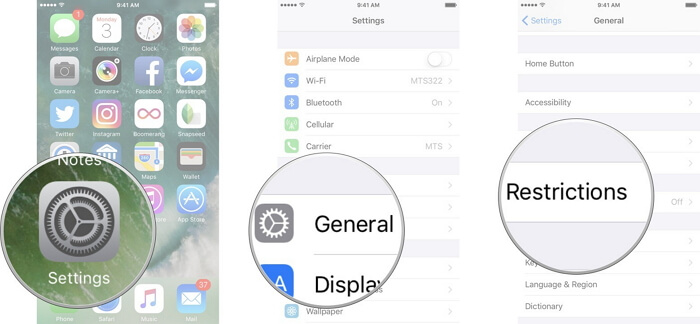 Step 2. Input your existing Restrictions passcode.
Step 3. Now simply choose the option called Disable Restrictions. You will need to input the passcode again to proceed.
Now the next time you Enable Restrictions, you will be able to set a new passcode.
Reset iPad Restrictions Passcode with iTunes Restoring
You can also reset your Restrictions passcode with iTunes. Its "Restoring iPad" feature will reset your iPad data and settings, including the Restrictions passcode. So the biggest disadvantage of this way is that all your iPad data will be lost. The process may seem a bit lengthy:
Step 1. Connect your iPad to your computer. And launch iTunes if it's not already launched on your computer.
Step 2. Once iTunes is launched and your iPad is detected, turn off your iPad.
Step 3. To boot your iPad into recovery mode, press the Home and Power buttons and hold both buttons for at least ten seconds. Once you see Apple logo on the screen, release both buttons. Your iPad will be booted into recovery mode and iTunes will recognize it.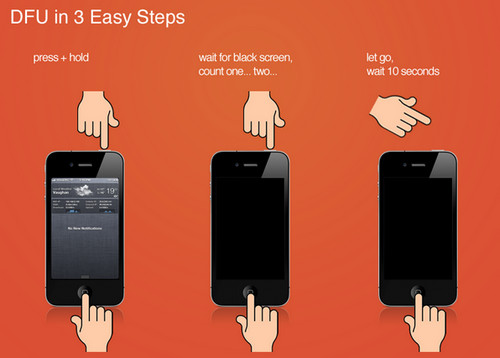 Step 4. Now click on the Restore iPad option in iTunes to begin the reset process. Your iPad will automatically reboot once the process completes.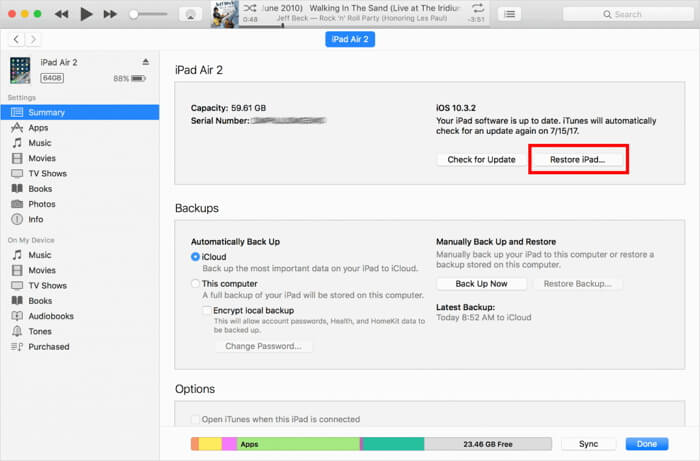 ---
There are 3 ways to reset restrictions passcode on iPad in total. You can choose the right way according to your specific situation. If you don't remember the right passcode, you can save your time and energy by using the iMyFone LockWiper to recover the Restrictions passcode for your iPad or iPhone easily.