Question
My storage was full. I tried to delete some useless WhatsApp media files. However, I deleted some important chats in the meantime. How can I backup my deleted WhatsApp chat?
It has been noticed that several messages or conversations you might have had on WhatsApp are prone to be wiped through various means. Read on to find ways to backup the deleted messages in WhatsApp.
Can I Back up Deleted WhatsApp Chats?
The answer is YES.
iPhone uses a database called SQLite to save data. When cogent data is deleted, it changes from Allocated to Unallocated and leaves the actual data inactive. Later, when you create new data, the Unallocated entries will be firstly occupied and written with old information. So as Android phones.
iCloud, iTunes, and Google Drive can all backup the deleted data on your device, but you cannot access or read the deleted data even restoring the backup.
However, third-party iPhone recovery software, such as iMyFone ChatsBack, can access and let you see the deleted chat without backup. You can also use it to view the deleted messages in the backup.
Note
New data will be generated if there is any operation on your phone. That will overwrite the deleted chats and make them unrecoverable. You shouldn't use your phone anymore after deleting data by mistake.
Way 1: Back up Deleted Messages in WhatsApp via iCloud [iPhone]
As mentions above, both iCloud and iTunes can backup deleted WhatsApp messages. Here are the steps to make it via iCloud: negotiate WhatsApp Settings > Chats > Chat Backup > Back Up Now.
You can also turn on Auto Backup to backup your WhatsApp chats automatically.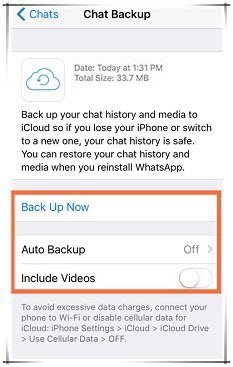 Way 2: Back up Deleted WhatsApp Messages via iTunes [iPhone]
Does iTunes backup have WhatsApp chats? The answer is yes! But, it's also expedient to know that this backup file will also have additional data because iTunes doesn't support selective backup.
In general, your data are backed up from your iPad or iPhone by iTunes, and below are the files that can be backup:
Music and video files
Network information
iMessages
Camera Roll backups
Contacts
Calendar
Install iTunes on your PC/laptop and follow the following steps to back up WhatsApp using iTunes. The application is available on both Mac and Windows.
Step 1. Connect your iPhone/iPad to your PC through a USB-to-lightening cable. Click the "Trust" button on your iPhone to connect the two devices.
Step 2. Now, launch iTunes on your PC. If you just installed the application, you'll have to log in with your Apple ID credentials.
Step 3. The next screen will prompt you to the iTunes home-screen. Then select the dedicated device from the list and tap "Summary" in the left sidebar.
Step 4. Choose "iCloud" or "This Computer" on the "Backups" tab, depending on where you want to store the backup. Finally, click the "Backup Now" button to state the backup process. Be patient as possible because this process may take a while to complete.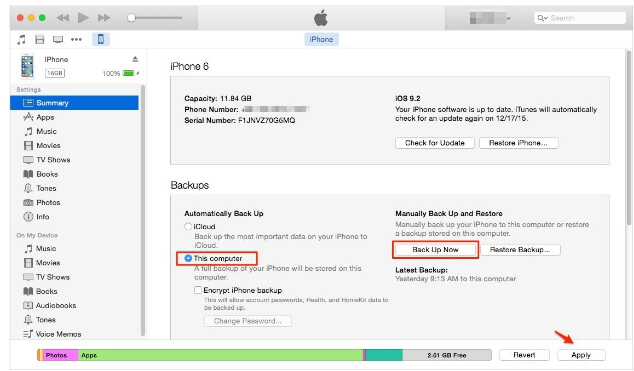 Way 3: Back up Deleted Chats in WhatsApp via Google Drive [Android]
To have a successful backup on google drive, you must maintain the same phone digits used in opening your Google backup account. Open WhatsApp > tap More options > Settings > Chats > Chat backup, and then you can set a automatic backup or manually back up to Google Drive.
Now you should choose BACK UP to make a backup of the deleted Messages manually. To prevent lost data without knowing, you'd better also click
Back up to Google Drive and choose a backup frequency from Daily, Weekly, or Monthly.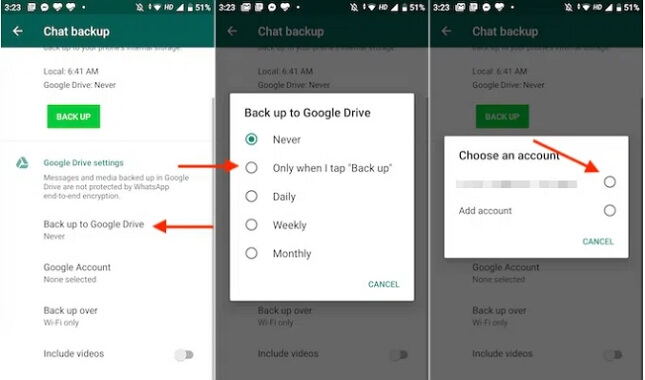 Way 4. Back up Deleted WhatsApp Chats with iMyFone ChatsBack
iMyFone ChatsBack is an advanced WhatsApp recovery tool, you are able to view the existing and deleted data in your device or backup. It applies advanced technology to guarantee the highest success rate. You can backup and view all deleted WhatsApp chats and attachments 100% securely. You can also preview WhatsApp chats before performing the final backup.
Here are the steps to use iMyFone ChatsBack to take backup of deleted WhatsApp chats.
Step 1. Launch the program on your computer. Connect your device to the computer and select Recover Data from Device Storage.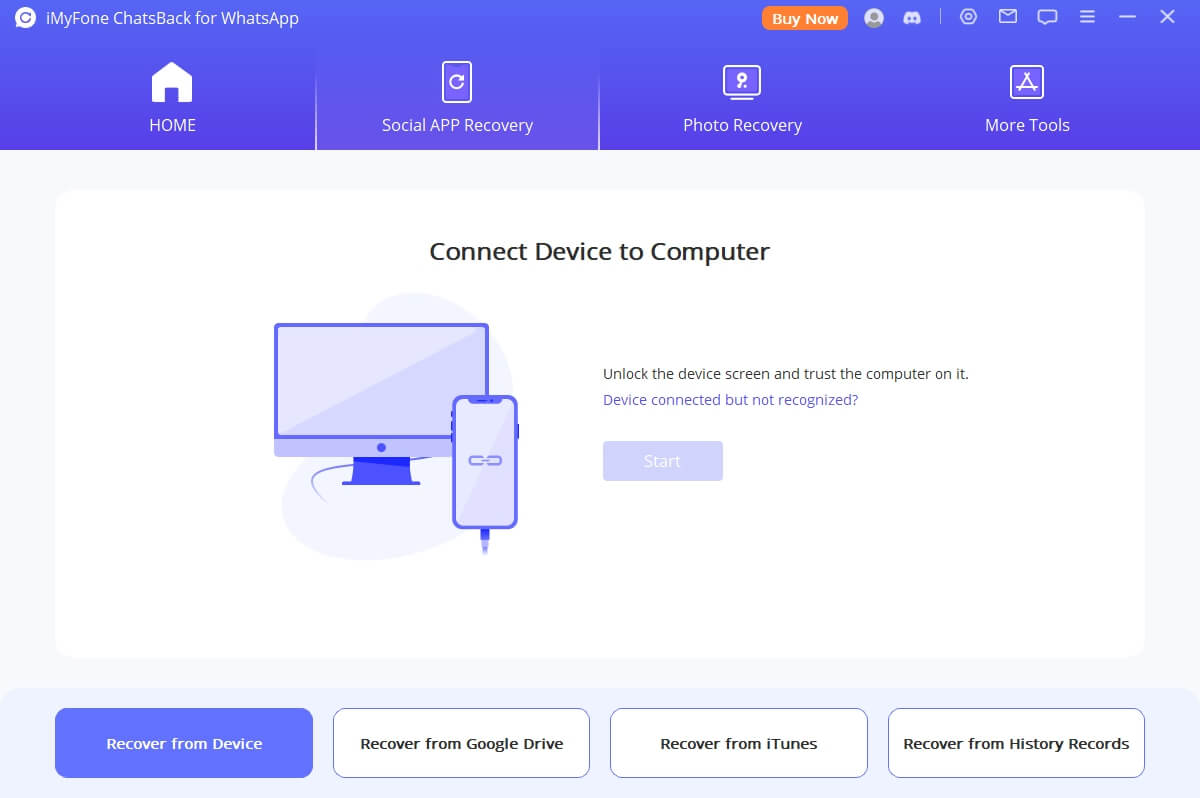 Step 2. Choose WhatsApp Messager and click Start to scan your device.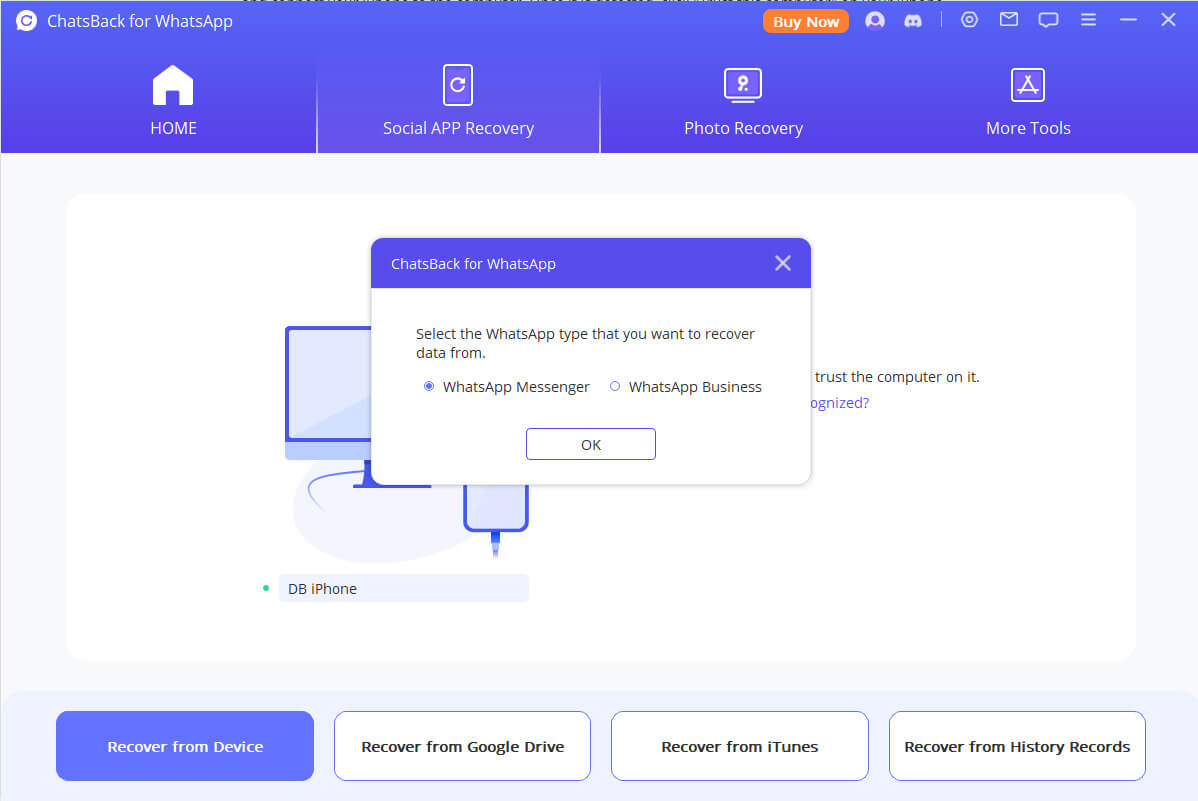 Step 3. Select the deleted WhatsApp Messages that you wish to backup after scanning. Click Recover to backup WhatsApp Messages to the computer or your device.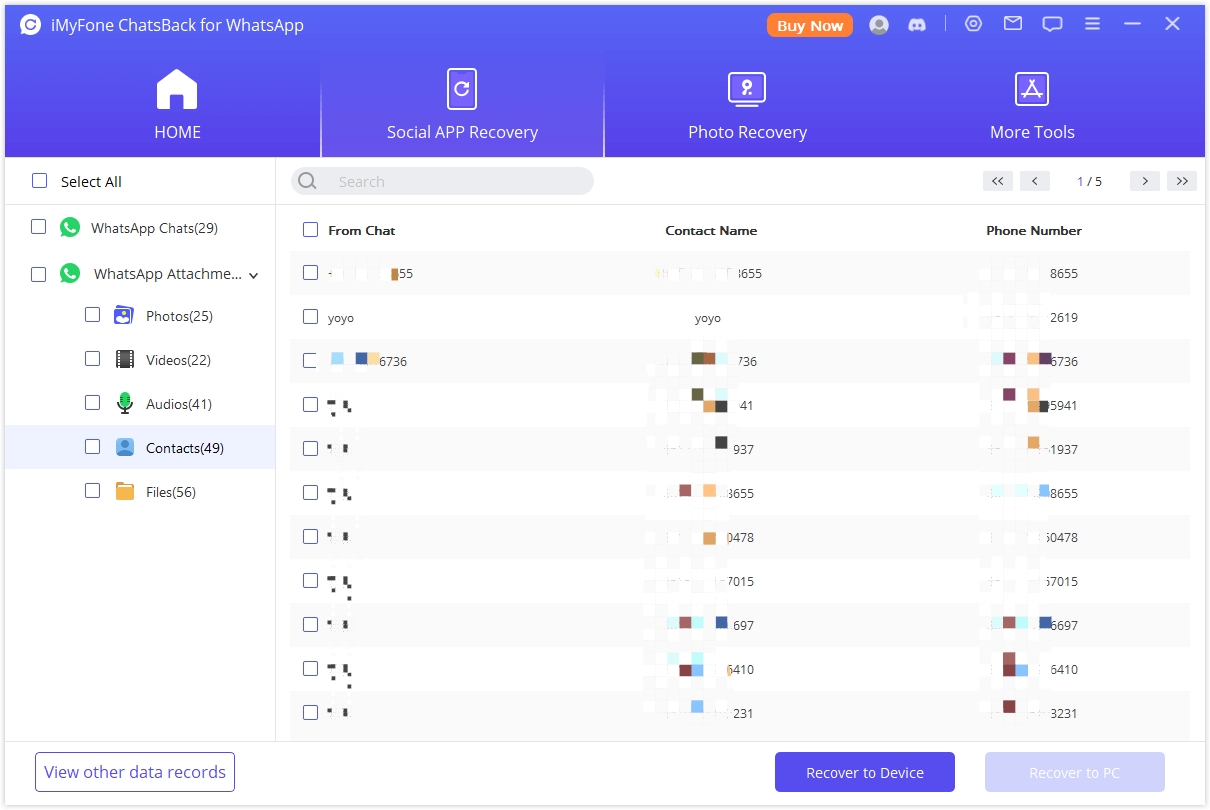 You can also use ChatsBack to view the iTunes and Google Drive backup of the deleted WhatsApp messages.
Conclusion
Having concluded all these steps to backup your deleted messages on WhatsApp, this article should be helpful for you to recover your lost data. If you have any questions or suggestions, welcome to leave your comment.