It sometimes becomes necessary to check other people's WhatsApp messages privately without knowing them. It is not bad in some cases like; parents can keep an eye on their children and employers can check business talks of their employees. So, if you are also looking for a way to do it silently, then this article is for you.
Question
How to see my partner's WhatsApp messages?
How to receive your partner's WhatsApp messages?
Can my partner see my WhatsApp messages?
All are going to be answered in detail. Moreover, we will also explain the way to use iMyFone ChatsBack to get WhatsApp messages from the same account on two devices.
Part 1: Can I See My Partner's WhatsApp Messages Without Them Knowing? 
Yes, it is possible to see your partner's WhatsApp messages, contacts, and chat without knowing him/her. There are many third-party tools and software that can do this task very secretly. Some of these tools and their use for reading other people's messages are mentioned in the next parts of this article.
Part 2: How to Check/Read/See My Partner WhatsApp Messages?
iMyFone has launched ChatsBack- the best data recovery software for WhatsApp and WhatsApp Business. You can use this software to Restore data from Internal Storage, Google Drive, and iTunes. Data storage from internal storage can also work to transfer any WhatsApp data to a PC. So, if you want to know how to see my partner's WhatsApp messages covertly, read these easy steps to use ChatsBack.
Step 1: Download, install and open iMyFone ChatsBack on the computer and ensure a good internet connection. Open it and click on the option Device Storage. This will help to bring the desired WhatsApp account to the PC.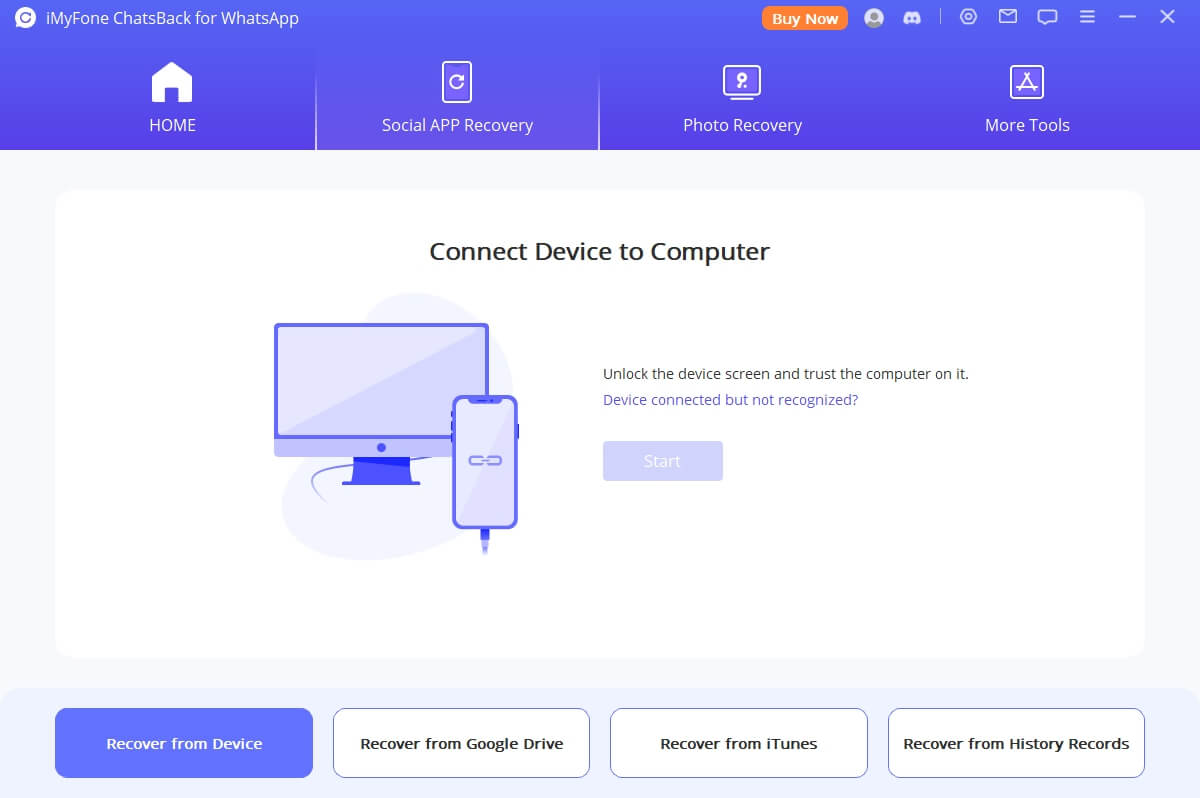 Step 2: Now, connect the mobile from which you want to extract the WhatsApp data and allow all permissions. ChatsBack will scan the device and again ask you to give permission. Click on the Next button.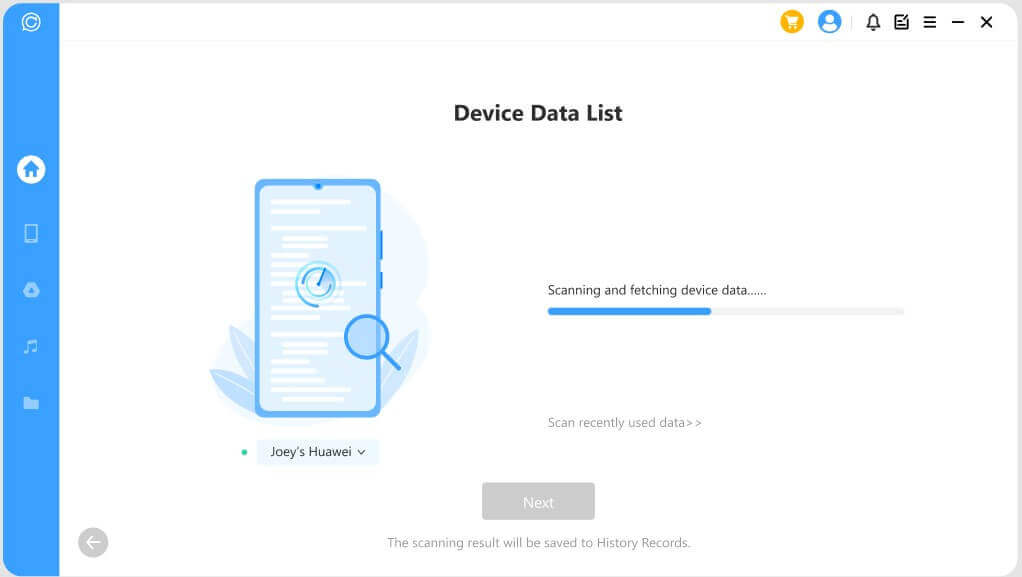 Step 3: After scanning the mobile, all the data, including WhatsApp chat, will appear on the screen. Click on the WhatsApp Chats option and see all messages on your PC. In the end, if you also want to restore these messages, click on the Recover to PC button, and it will store data at the location you choose.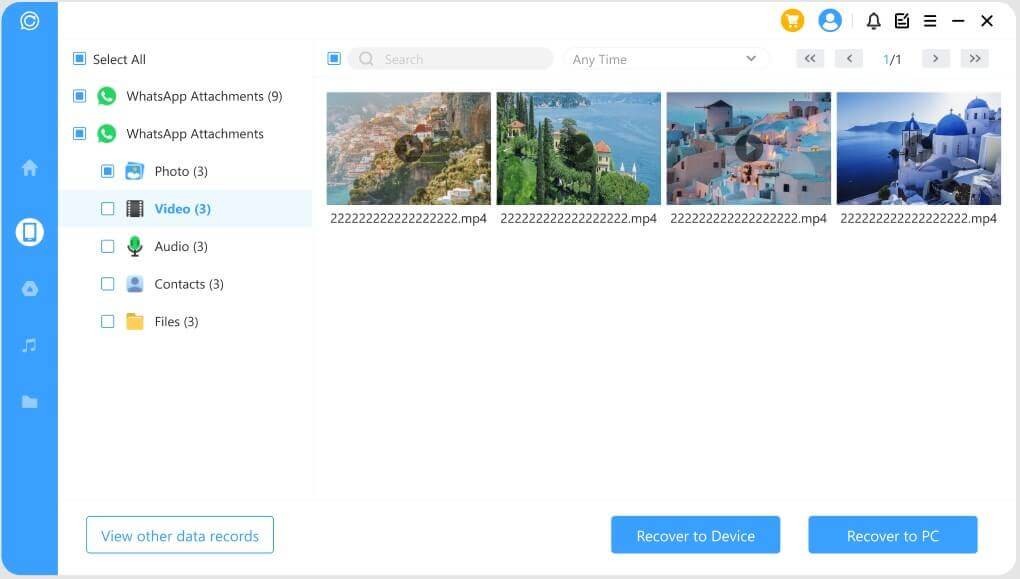 Bonus Tip: How To Receive Your Partner WhatsApp Messages
iMyFone ChatsBack for WhatsApp and WhatsApp Business also can help you to receive and read your partner's WhatsApp messages with its powerful transferring feature from mobile to PC. Follow the below-mentioned easy steps
Step 1: Go to iMyFone's official website, then download and launch ChatsBack on your PC. Click on the Device Storage button, attach your mobile to the PC through a USB data cable, and allow all permissions.
Step 2: The software will ask for your WhatsApp account number. Provide the number and wait for ChatsBack to scan and analyze your WhatsApp data.
Step 3: After some time, all WhatsApp data from your mobile's internal storage will appear on the screen. Click on the WhatsApp Chats and then Recover to PC button. This will show you all the sent and received messages from your partner's WhatsApp account.
Part 4: FAQs
01

Can My Partner See My WhatsApp Messages?
Yes, it is possible. Anyone can consciously use software and tools to see your WhatsApp messages privately. He/She can use WhatsApp Web attentively to log in to your WhatsApp account on another device.
02

How Can I Use One WhatsApp Account on Two Phones?
The simplest way of using one WhatsApp account on two phones is WhatsApp Web. It allows using the same account on two devices even when they are far away. You will need to scan a QR code with one mobile and make sure to have internet-connected to both devices. Through this method, you can use the same contacts, same groups, and same WhatsApp data on two devices. Remember, both devices get notified about using the same accounts on two devices.
03

Can I Check a WhatsApp Account Without a Target Phone?
Yes, you can check WhatsApp without a target phone. WhatsApp Web will make the other person attentive about their account login on any device. To do this task secretly, you can use the WhatsApp check tools like uMobix.
Conclusion
It is possible to use, see, and monitor someone's WhatsApp account on two different devices through a number of different ways and tools. You can use WhatsApp Web for using an account at two places, but it will notify your partner.
Other than this, many tools and applications can help you do the task secretly. iMyFone ChatsBack is a good software that allows you to read and see the messages. It will also allow you to save the undeleted and deleted messages from an account to your PC. This software is completely free to download in both Windows and iOS versions. Download ChatsBack and read your partner's messages without them knowing.