Sometimes, we unexpectedly lose WhatsApp data, especially WhatsApp chats. It might happen because of mobile crashes, virus attacks, and other reasons like these.
If anyone has lost your important chat, he/she will definitely wish to restore the lost messages. For such situations, data recovery methods, tools, and software work to solve our problem. If you are also going through this situation, then this article will be very helpful for you. It will show you the easy methods of recovering cleared WhatsApp messages through local backup and online software.
Part 1: Can You Recover Cleared WhatsApp Chats?
The common question that people ask is, Can you recover cleared WhatsApp chats?
The answer is Yes. This sounds amazing for a person who does not know anything about it. Anyone can restore deleted messages if they have backup files for their data. Next, in this article, we will show you two simple and convenient step-by-step methods for retrieving cleared messages.
Part 2: How to Recover Cleared WhatsApp Chats
2.1. How to Restore Cleared WhatsApp Chats Without Backup
Here are the most popular ways of restoring WhatsApp chat with and without backup. Just follow the given easy steps, and your task will be done with full satisfaction. Both methods work excellent; you can choose one according to your own choice.
iMyFone ChatsBack is an online and desktop-based data recovery software for both iOS and Android users. You can use it to restore your chats even if you have not created any backup file for your lost data. It retrieves data directly from the internal storage of your mobile without backup.
Main Features about iMyFone ChatsBack:
Restores data from Google Drive and iTunes backup.
Restores and converts WhatsApp data types into different formats like HTML, PDF, CSV, and Excel files.
Allows to preview data before recovery.
Works best for both WhatsApp and WhatsApp Business.
Restores all types of data, including; messages, pictures, audio, and videos.
Step 1: Launch iMyFone ChatsBack on your computer and open it. It will show an option of Device Storage; click on this one.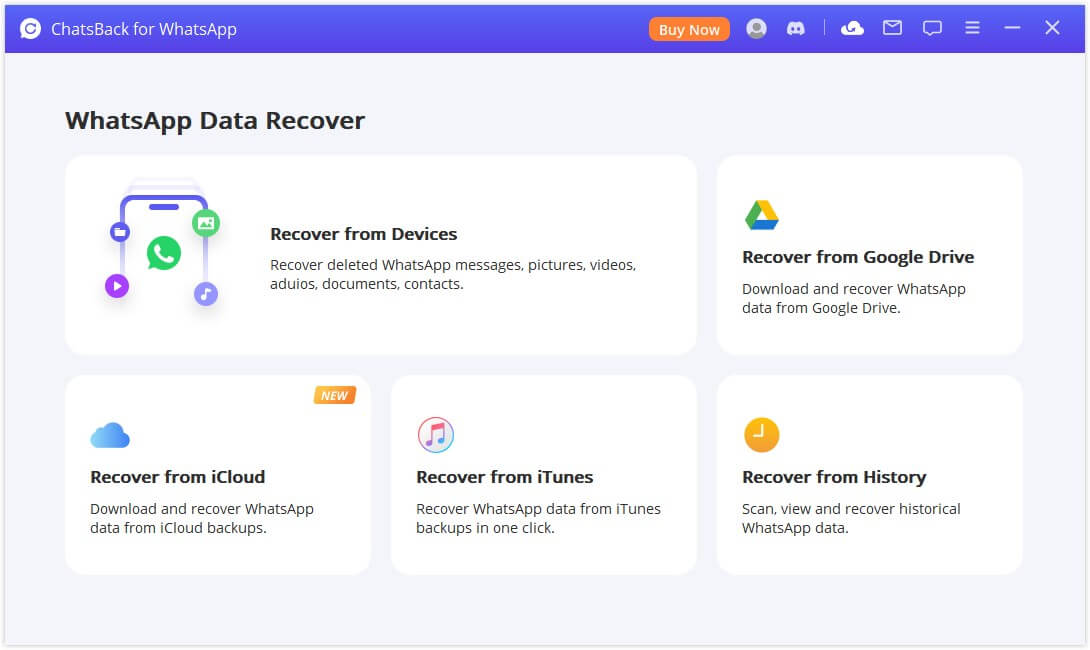 Step 2: Now, connect your mobile with your PC and click on the Start button. After this, the software will start scanning your mobile and again ask for permission to analyze the database. Here, a pop-up will appear asking you for permission. Click on OK.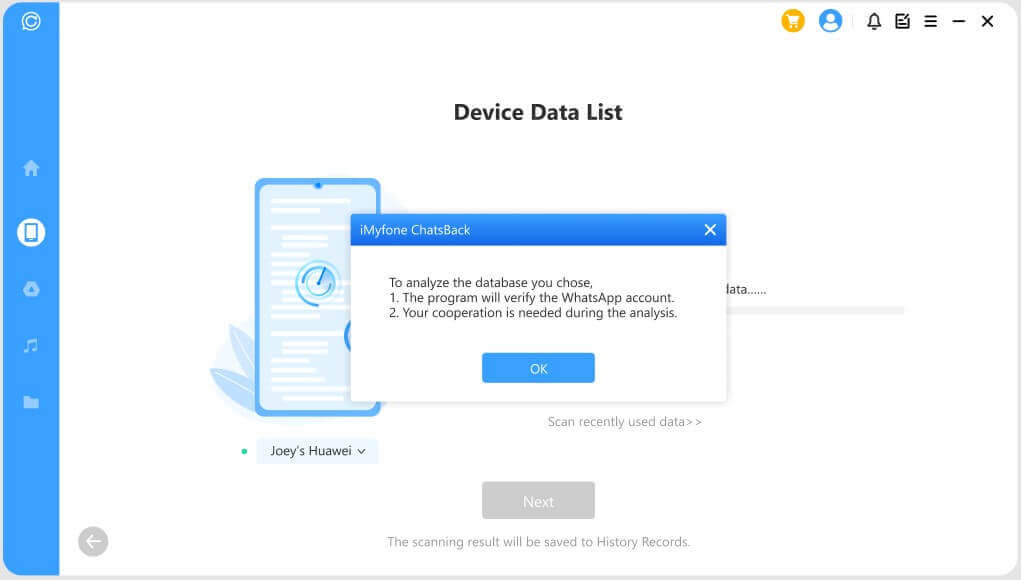 Step 3: At this step, provide the mobile number you use for your WhatsApp account and wait a while. After a few minutes, all the lost WhatsApp data from your mobile storage will appear on the screen.
Step 4: At the end, select the data and restore it. If you want to restore it on your PC, click Recover to PC. If you want to restore it on your mobile, then click on Restore to Device and click on OK. You can also select the location where you want to restore data.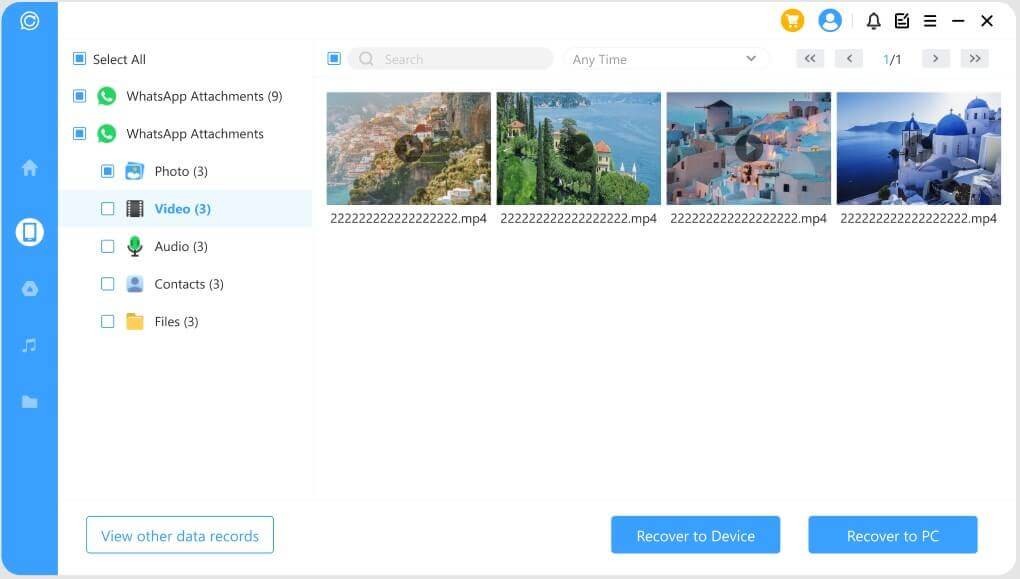 2.2. How to Retrieve Cleared Messages from WhatsApp with Backup
This is the complete method to restore the deleted WhatsApp chat with Google Drive backup. You can go with Google Drive backup, local backup, and iCloud backup (for iPhone users) of your own choice.
Step 1: First, ensure that your current WhatsApp account is attached to your Google account that contains the backup. You can go to WhatsApp Settings and add your Google account. You will also have to select the option of Google Drive backup from settings.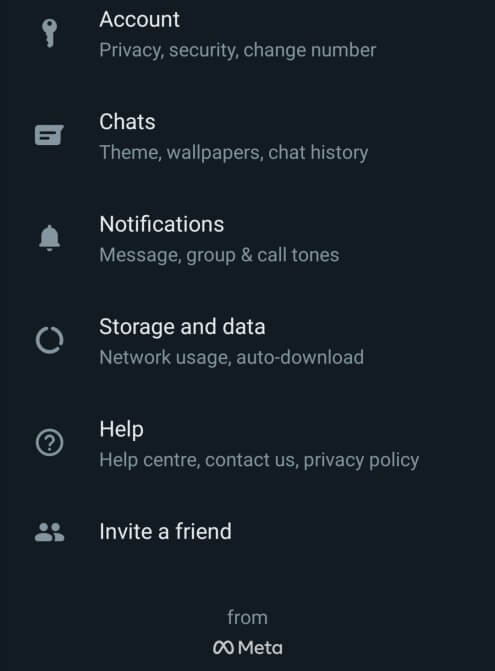 Step 2: Now, go to Settings and tap on Chats > Chats Backup. This will open a screen on which you can see the backup file size, time, and duration. Keep in mind that any data change after the mentioned time and date will be lost.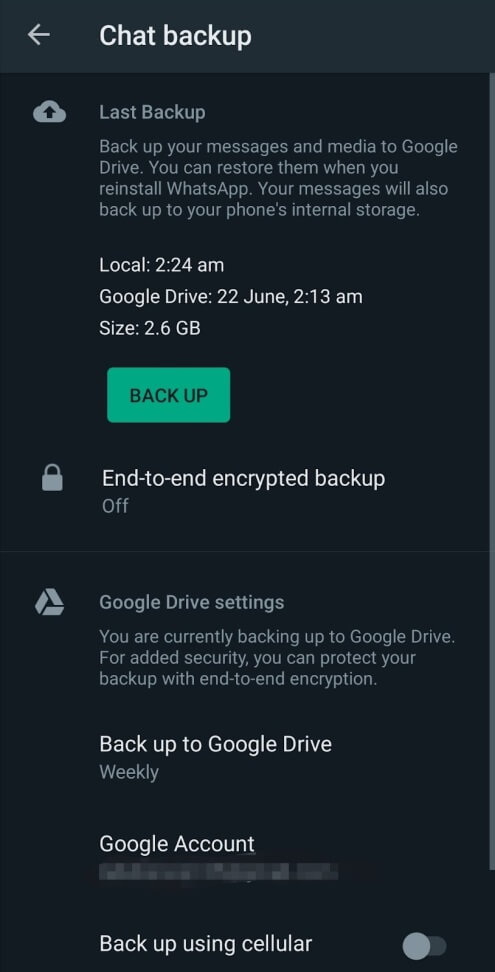 Step 3: Now, uninstall your WhatsApp and reinstall it. Use the same account number, and WhatsApp will show you an option to recover the chat that you have created in the above steps.
Step 4: Tap on Restore, and all your deleted messages will appear on your new WhatsApp account.
Part 3: FAQs about Cleared WhatsApp Chats
1

How to View Cleared WhatsApp Messages?
You can view deleted/cleared chats or messages by restoring data from backups. In order to see cleared WhatsApp messages, you should be sure to enable backups for your WhatsApp account. WhatsApp allows you to have a local backup, and you can choose to create backups on a daily, weekly, and monthly basis. Other than this, you can also rely on Google Drive backup for viewing your recently cleared messages.
2

Does Clearing Cache Delete WhatsApp Messages?
The straightforward answer is NO Clearing cache never destroys important data from mobile. It also does not cause any harm to WhatsApp messages or other data. Always remember, clearing cache only clears the background running or stored files in your mobile's RAM. It ensures enough space in mobile storage for the smooth working of mobile applications. It never deletes data stored in your mobile memory.
Conclusion
We have shared the two best methods for retrieving cleared WhatsApp messages without any damage or loss. If you have a Google Drive backup, you can restore it using the steps we have mentioned. iMyFone ChatsBack is one of the best WhatsApp data recovery software that extracts, previews, and restores deleted WhatsApp data, including messages, in a very simple way, and this makes it best for all kinds of users (professionals and beginners). The most interesting thing is that it can restore your data even if you do not have any backup. You can simply go to iMyFone's official website and download this software free of cost.