Question
What does waiting for this message mean on WhatsApp?
How to recover waiting for messages on WhatsApp?
All these questions somewhere disturb the person who is unfamiliar with this "Waiting for this message. This may take a while." WhatsApp issue. This article will give you answers to all such questions in detail. We will discuss the reasons for the problem and methods for solving it.
Quick to get "waiting for this message in WhatsApp" here:
Part 1: What Does Waiting for This Message Mean on WhatsApp?
On WhatsApp, you might see the sentence, "Waiting for this message, this may take a while WhatsApp. It appears on the screen due to a specific situation. It means that WhatsApp is not able to show you the delivered message right at the moment.
Let's have a look at the situations one by one.
Situation 1: If someone sends you a message and your mobile does not have an internet connection for a few days (including the day of sending the message), you will get this sentence whenever you connect your mobile to the internet connection. In other words, WhatsApp waits for you to come online and receive the delivered message from the sender.
Situation 2: If the sender and you both are using different versions of WhatsApp messenger, this will also show you this waiting option before displaying the message on the screen.
Situation 3: If your or sender's WhatsApp messenger application is going through any error and not performing well.
Situation 4: If your mobile has storage and any other problem at the moment of receiving the message.
Situation 5: End-to-end encryption also shows this waiting option before showing messages
Part 2: How to Get 'Waiting for This Message in WhatsApp"
iMyFone ChatsBack is a professionally designed online and desktop-based software for restoring WhatsApp messages and data between various platforms. Its powerful algorithm not only restores and transfers chat from one device to another but also saves it in different formats. The software allows restoring WhatsApp data from device storage(mobile), Google Drive, and from iTunes. So, it is easy to help you to read "Waiting for This Message in WhatsApp".
Main Features about iMyFone ChatsBack:
Get 'Waiting for This Message in WhatsApp" back.
Retrieve all kinds of WhatsApp files types, including videos, voice messages, contacts, etc.
Recover WhatsApp data to your phone directly.
Step 1: Launch iMyFone ChatsBack on your computer and make sure to have a good internet connection from start to end of this process. Open the software, click on the "Device Storage".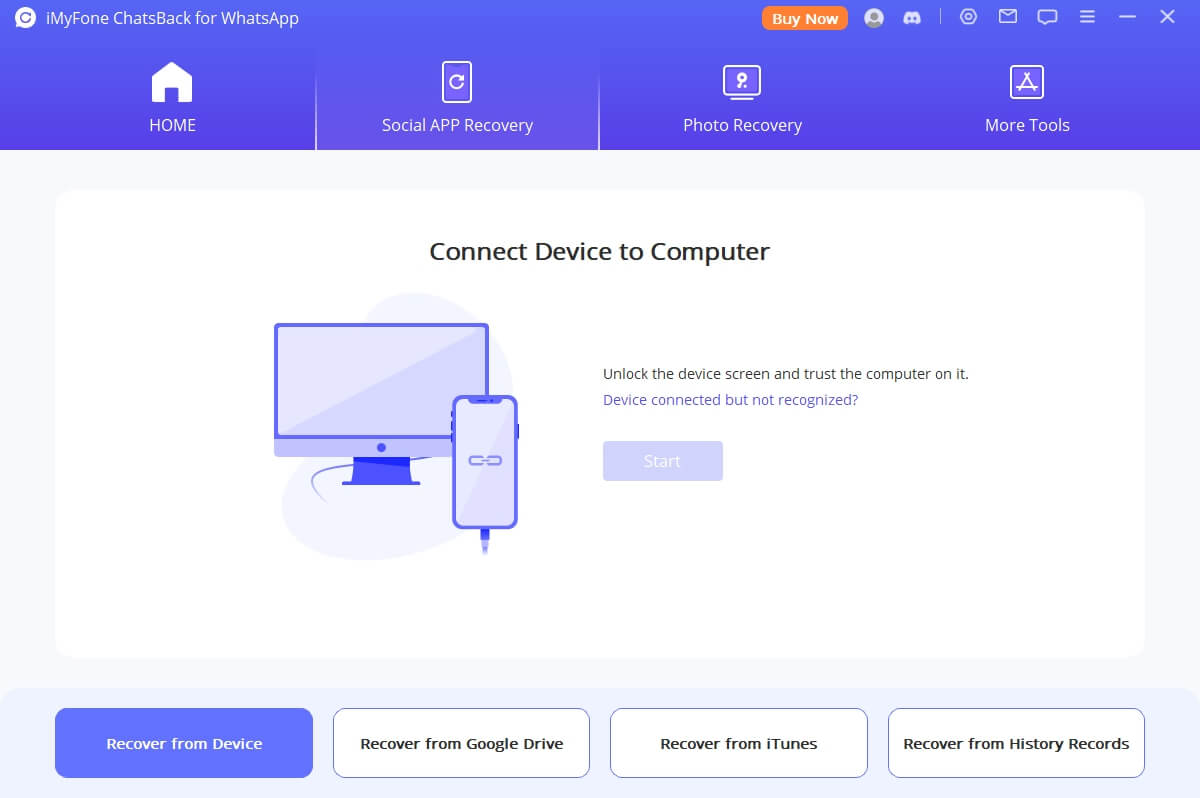 Step 2: Then connect your phone to your computer; ChatsBack will start access and scan your data.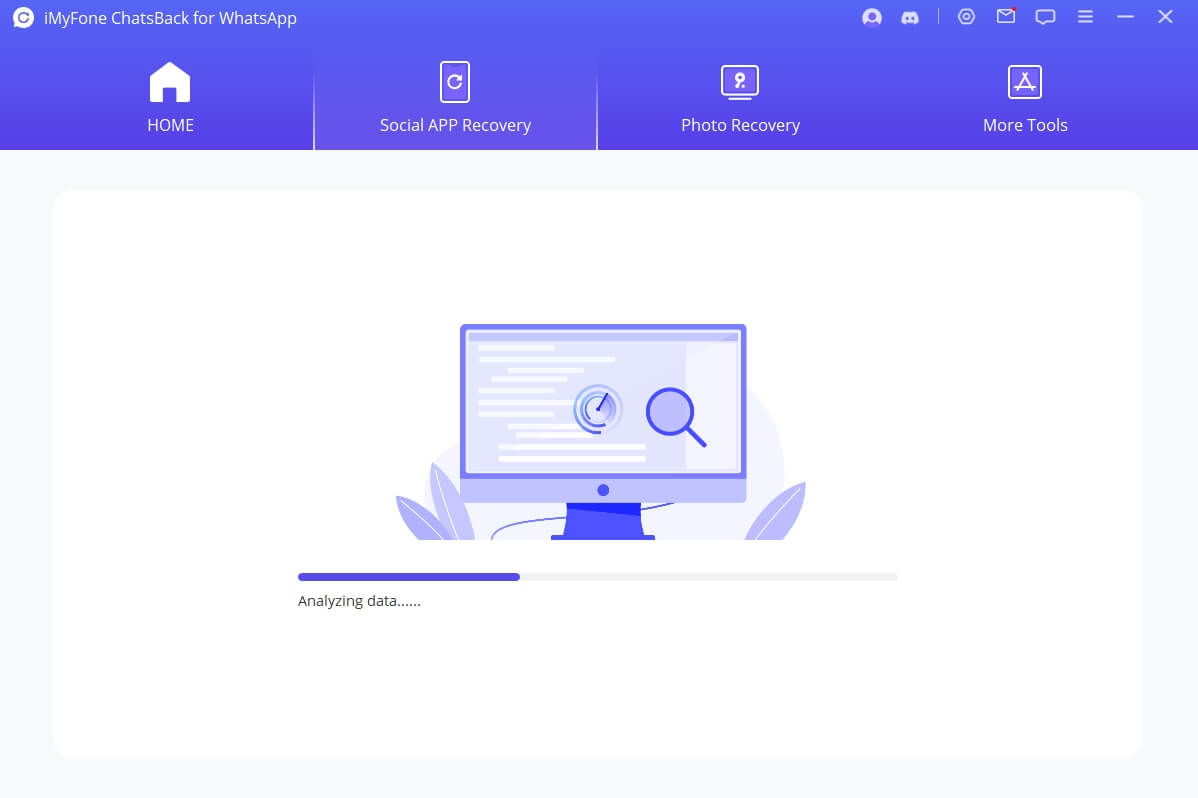 Step 4: After scanning, all the recoverable WhatsApp will appear on the screen. You can select the data and restore it on your PC or Device (Mobile).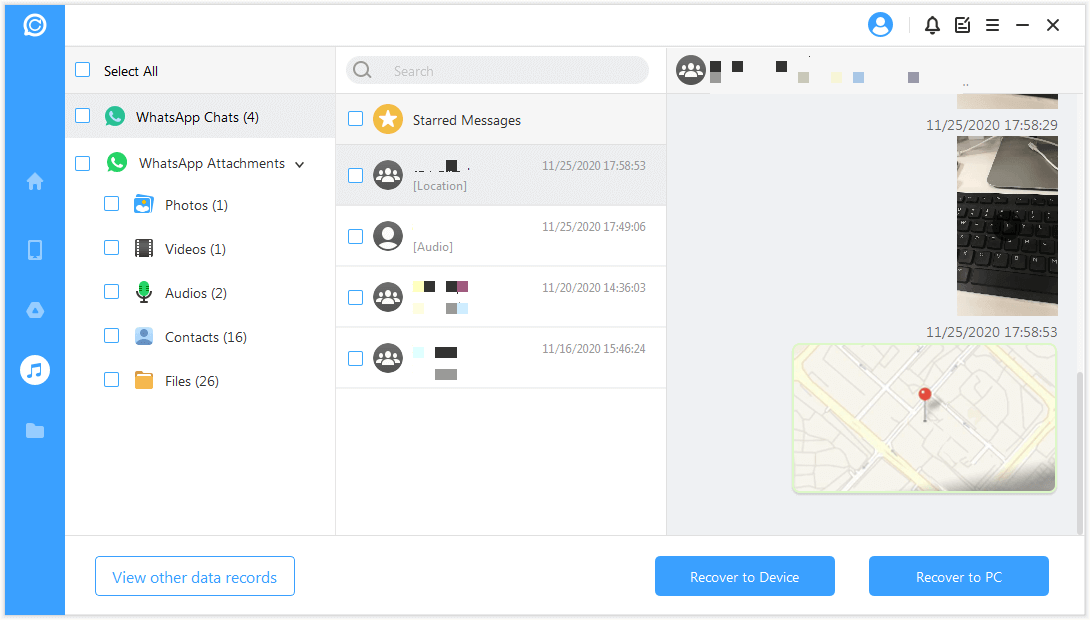 Bonus Tip: How to Fix Waiting for This Message in WhatsApp
We have seen the reasons and situations; let's talk about how to fix waiting for this message in WhatsApp. It can happen because of various reasons, so different methods can be attempted for its solution. Some of the easiest and quickest ones are listed here.
1: Waiting
If there is an end-to-end encryption scenario, then you will have to wait for the sender to come online. It happens because WhatsApp has to create a private key to encrypt and decrypt messages on both sides for security.
2: Backup
If you are facing this waiting message without end-to-end encryption, you will need to restore data through backups. It might happen if the account has been logged out for a long time.
3: Check Internet Connection
The internet also creates this problem. In such a case, turn your Wi-Fi or Mobile Data off and turn it on after waiting for a few minutes. You can switch internet sources from Wi-Fi to mobile data or from mobile data to Wi-Fi.
4: Reinstall WhatsApp
Any problem with your WhatsApp application will cause the messages to be on waiting. For this case, uninstall and reinstall WhatsApp on your mobile. You can also check to update the application on your device.
5: Clear Cache
Some background running side files are needed to be cleared after the suggested interval of time. Clear cache from your WhatsApp setting as it will make your WhatsApp application run and work smoothly.
Conclusion
"Waiting for this message this may take a while", when WhatsApp brings this statement, people start wondering about it. It happens because of many reasons, and we have discussed all of them. In this article, we have shared all the possible reasons and methods to solve this issue. Moreover, we have also listed easy steps to use iMyFone ChatsBack on how to recover waiting messages in WhatsApp through Google drive backup. You can choose your method according to your situation and solve the issue.