Accidentally losing WhatsApp data is a common mishap when using digital gadgets. That is why users sort after WhatsApp recovery apps like iMyFone ChatsBack to access their lost data. But using a legal application requires paying for the iMyFone ChatsBack coupon code and registration code.
Payment for this iMyFone ChatsBack serial key can be quite challenging for some users. This article shows how to get the registration code and share insights into some websites promising iMyFone ChatsBack coupon code and free registration codes.
Part 1. Is iMyFone ChatsBack Free?
Congratulations! You win a 10% off coupon code for your ChatsBack purchase. Here is the iMyFone ChatsBack coupon code:
10% off Coupon Code: 90register
Yes, you can download and use iMyFone ChatsBack for free. If you check the official website, you will find the download link for the free version. Although this version is free, there is a restriction to the features of iMyFone ChatsBack that you can use on it.
To access the full version, you need the iMyFone ChatsBack registration code. In the free version, you have access to scan and preview deleted data. But in the full version, you can access features like;
Scan your deleted data.
Recover unlimited data.
Selectively recover your data.
Four data recovery modes.
24/7 customer support.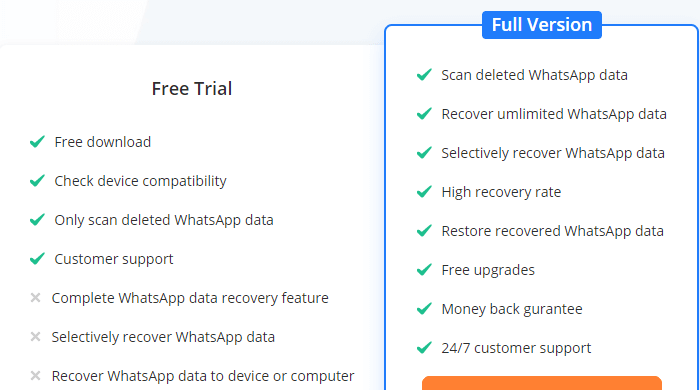 To buy the registration code, you can pay $29.95 per month, $49.95 per year, and $69.95 for a lifetime.
Part 2. The truth about Online iMyFone ChatsBack Free Registration Code
iMyFone ChatsBack does not give its registration code out for free. But some users find the payment and procedure burdensome. Now, lawless internet savvies have been using this distress to exploit users by promising them free iMyFone ChatsBack applications that do not need registration codes. They offer users a free download of illegal iMyFone ChatsBack software (often referred to as a crack.)
There are other websites also that claim to be offering iMyFone ChatsBack free registration code. It would be best if you avoided such websites and online vendors. In the long run, users that fall for the trap endanger themselves and their data. If they are not careful, their gadgets may be exposed to malware, virus, plugins, etc.
Part 3. Why You Need A License Code to Access iMyFone ChatsBack Full Version
You need the iMyFone ChatsBack registration code because of many reasons. These reasons have been highlighted below.
Privacy Protection
The privacy policy of iMyFone ChatsBack is only bidding when you use the application downloaded from their official website or iMyFone ChatsBack registration code. Once you use the iMyFone ChatsBack free license code from an illegal party, such party can access your personal data and bridge the supposed privacy agreement between you and such individual.
Legality
Downloading the iMyFone ChatsBack and using the registration code provided after payment is the only legal way to access iMyFone ChatsBack features.
Better Performance
The User Interface (UI) and overall experience on iMyFone ChatsBack is better than the cracks. The interface in the cracks has been altered, which makes many user-friendly features inaccessible.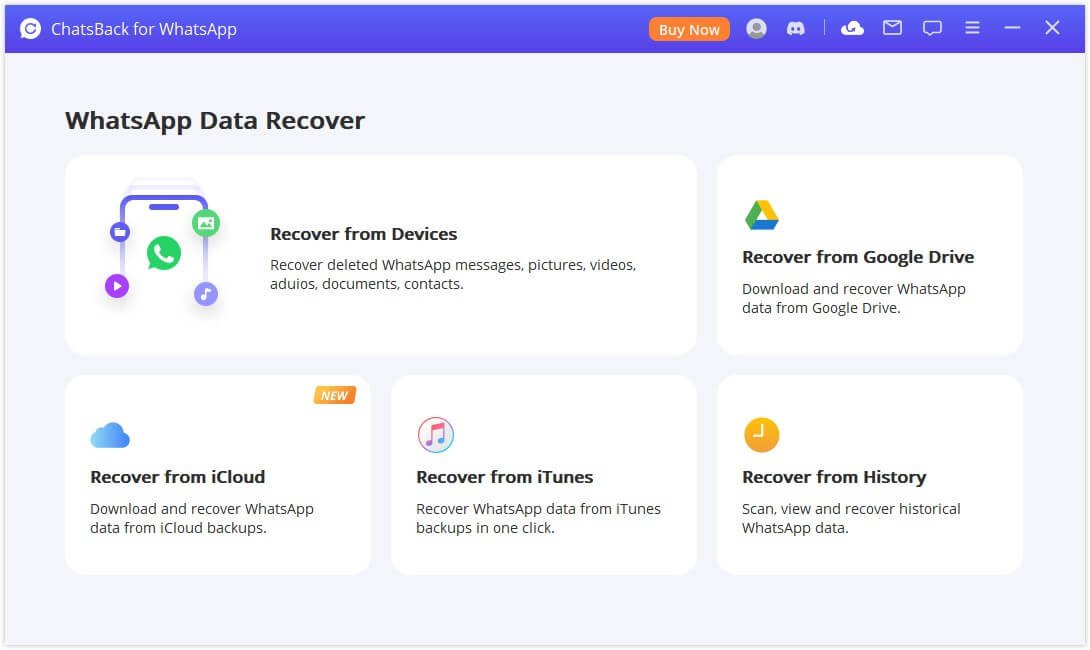 Technical Support
You can only have access to professional support from iMyFone ChatsBack experts when you use the official version. Other applications have features such as 24/7 customer support disabled.
Lifetime Free Updates
Part of the professional support you will be getting on the iMyFone ChatsBack app is the constant update. The license key will allow you to upgrade features as new ones are added and implement new preventive measures concerning the app's policy.
Part 4. Why You Should Get Your iMyFone ChatsBack Registration Code
Upon getting your iMyFone ChatsBack registration code, you can begin to enjoy the features of iMyFone ChatsBack. For insight into what iMyFone ChatsBack can do, check out these features.
It has allowed a lot of users 100% secure recovery of all deleted WhatsApp messages and attachments.
It has four recovery modes for you to pick from the apps.
It has the highest data retrieving success rate.
It comes with a 24/7 customer support service for users.
It permits checking and selecting WhatsApp conversations before performing the final recovery.
You can use iMyFone ChatsBack to export and restore WhatsApp conversations to devices and computers.
Bonus: Official Coupon Code for iMyFone ChatsBack
We understand that finances may not always be as important as required and some people may have issues with shelling out on ChatsBack. Though, it won't really be fair to you if the app was dirt cheap or indeed free.
We spend a lot of time and resources (yes, including funds) to insure that ChatsBack is the best WhatsApp recovery app in its order all over the internet. We also work hard to constantly improve the app, not because of its faults but because we always want you to have the best.
At iMyFone, we appreciate our living and prospective customers, and this is why we're offering a discount when buying iMyFone ChatsBack Key. Click here to get a much lower price for the 1 Year Plan of iMyFone ChatsBack (Windows version). If you are using an Mac computer, please click here.
35% off: $44.95
Conclusion
You can recover your lost data can be recovered! iMyFone ChatsBack has made sure of that. Although it is very effective, you can only access all its effective functions after paying for the iMyFone ChatsBack serial key.
It is important to avoid websites offering free iMyFone ChatsBack applications or iMyFone ChatsBack free registration codes. Their activities are illegal and are not covered by the privacy policy of iMyFone.