Having multiple stickers to use on WhatsApp is a fantastic way to communicate in a much more comical manner; however, the unfortunate thing is that WhatsApp doesn't have that many stickers, and for that purpose, we need to add them from outsources. Luckily, it is not something we should get worried about because we can add stickers by importing them from Telegram and Snapchat, and also downloading them from WeChat.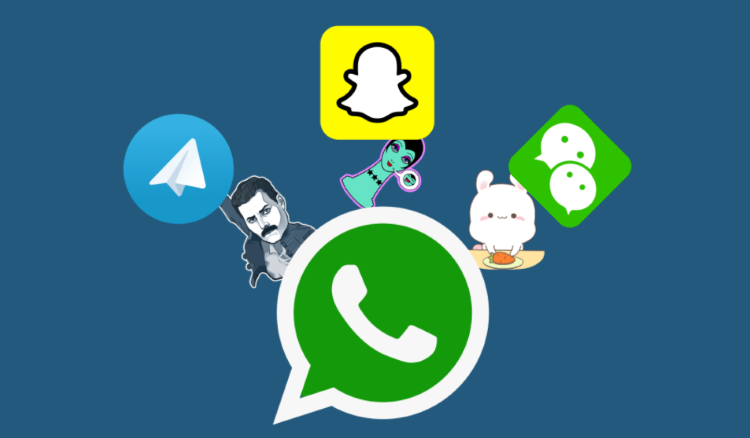 Part 1: Stickers Preparations for Exporting to WhatsApp
Copy Stickers from Telegram
It is relatively easy:
Tap on the hamburger icon, and from Settings, click on the bar that says Stickers and Masks.
Once you choose the sticker pack you want, tap on the more options icons, which are a collection of three dots. You have to copy its link and then go back to the home page.

Search for the Sticker Downloader Bot, open it and paste the link that you had copied.
Type in "Settings" in the dialogue box > choose webp format of images > paste the copied link > finally download and unzip the zip files.
Download Stickers from WeChat
It is almost the same as the Telegram. Once the app is open, get into the chat options Me, browse through the pack of stickers you want to download and add to your WhatsApp, then tap on the Download button, and your stickers will download in the form of a zip file.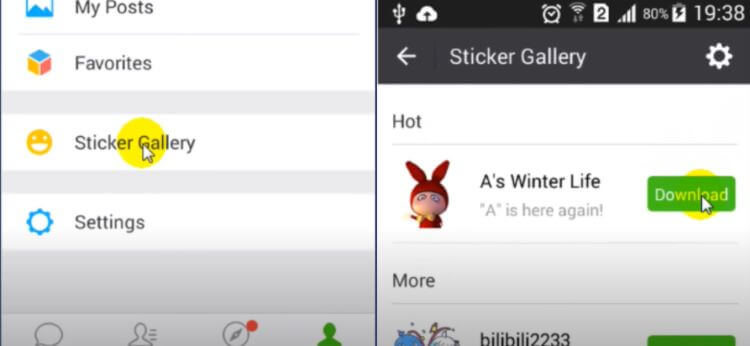 Bitmoji Preparation for Snapchat Stickers
Adding Snapchat stickers to WhatsApp is relatively easy. All you have to do is to create your Bitmoji; the Bitmoji app can also do it when you install it. Once you have made the Bitmoji, you can browse through the various stickers you can add to WhatsApp.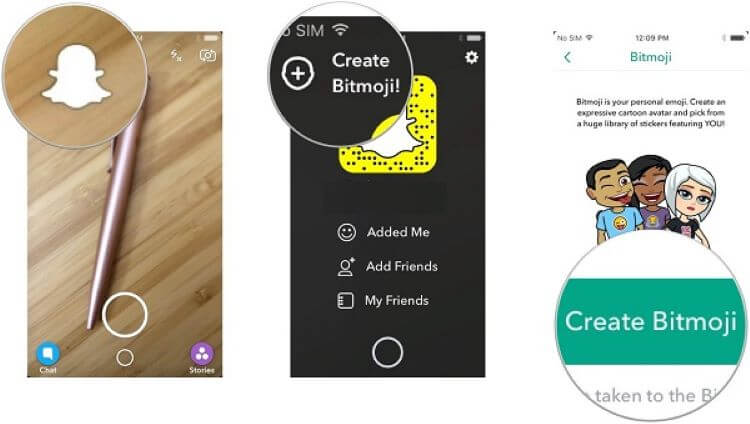 Part 2: Start to Import Stickers to WhatsApp
Import Telegram & WeChat Stickers to WhatsApp
Once you have downloaded the sticker pack, save that zip file anywhere on your phone, phone memory, or an SD card. Make sure that you keep it in the folder where the Telegram/WeChat files are present
Via a file explorer and unzip the folder from there, you can see the file.
Download and open Personal stickers for WhatsApp or other sticker-making apps from Play Store.
Tap on the big plus icon to create a new sticker, choose to add an animated sticker or a static one, then it will proceed to add the image of which you want your sticker made.
Once done, you will tap on the option of adding this sticker pack to WhatsApp.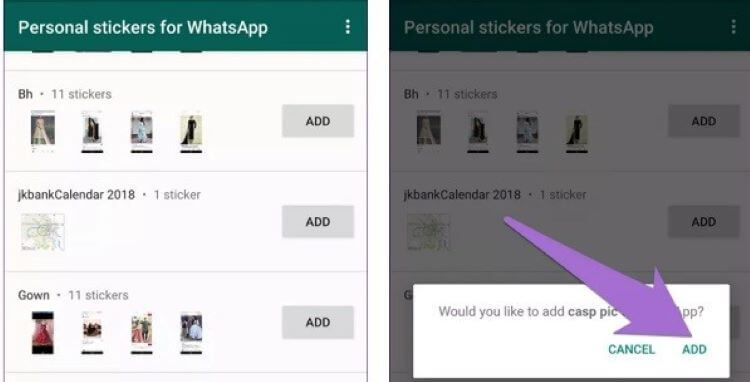 Enable Snapchat Stickers Usage in WhatsApp
For Snapchat users, the game goes a little different; in the case of Snapchat, to download stickers to WhatsApp, you have to change your phone's settings.
Once you have downloaded and created an account and a personalized Bitmoji, you can open your phone's settings. Then open up the Bitmoji Keyboard option, and then integrate the emoji stickers from the Bitmoji app into your keyboard to be ready to be used anytime.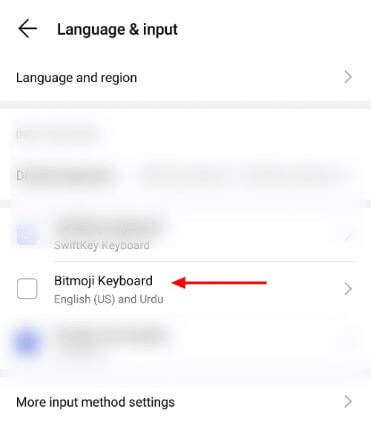 Part 3: Backup & Restore WhatsApp Data Including Stickers via iTransor for WhatsApp
There could be situations that you want to make a backup of your WhatsApp Stickers or other data such as messages or media files. You should nor be worried about it. With iTransor for WhatsApp, you can easily backup your WhatsApp, and restore it any time.
iMyFone iTransor for WhatsApp provides us a tool to backup our WhatsApp data on mobile devices to computer.
We can directly transfer WhatsApp data between two devices without OS restrictions.
If you want to retrieve a previous WhatsApp backup from Google Drive, you can even achieve it directly by using iTransor for WhatsApp!
Backup WhatsApp Directly to PC
Step 1.To back up WhatsApp stickers or other WhatsApp data to a computer, you need to download iTransor for WhatsApp on your PC.
Step 2.Connect your Android/iOS device via a USB cable to computer.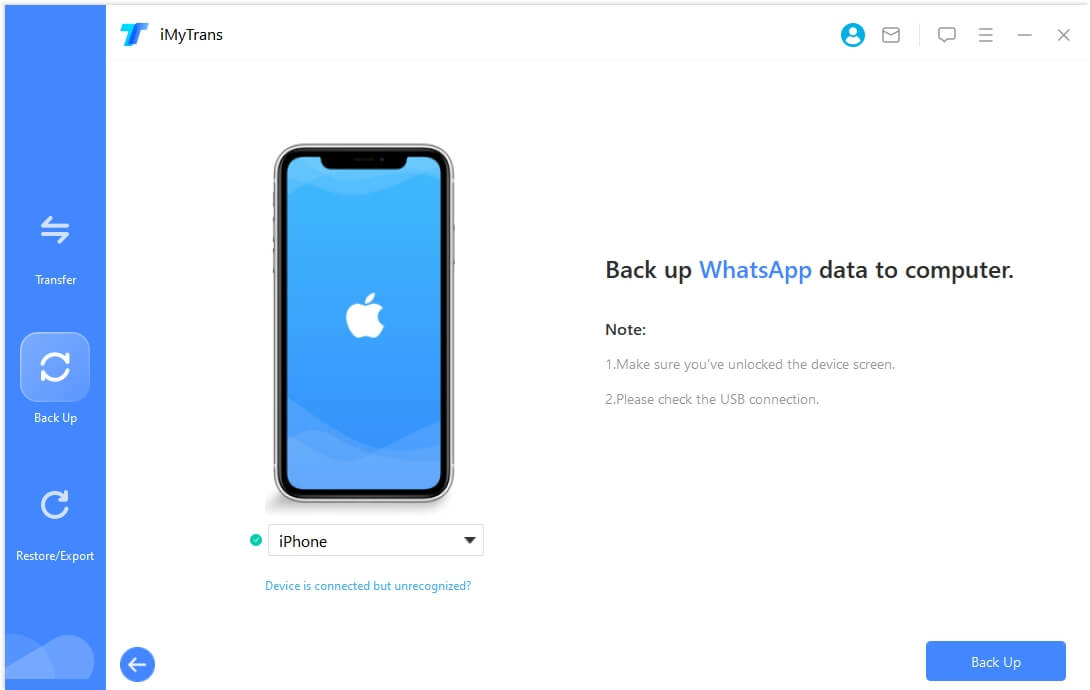 Step 3.After it is connected, click on the Back Up option.
Step 4.The backup process will start, and it will automatically close after it is done.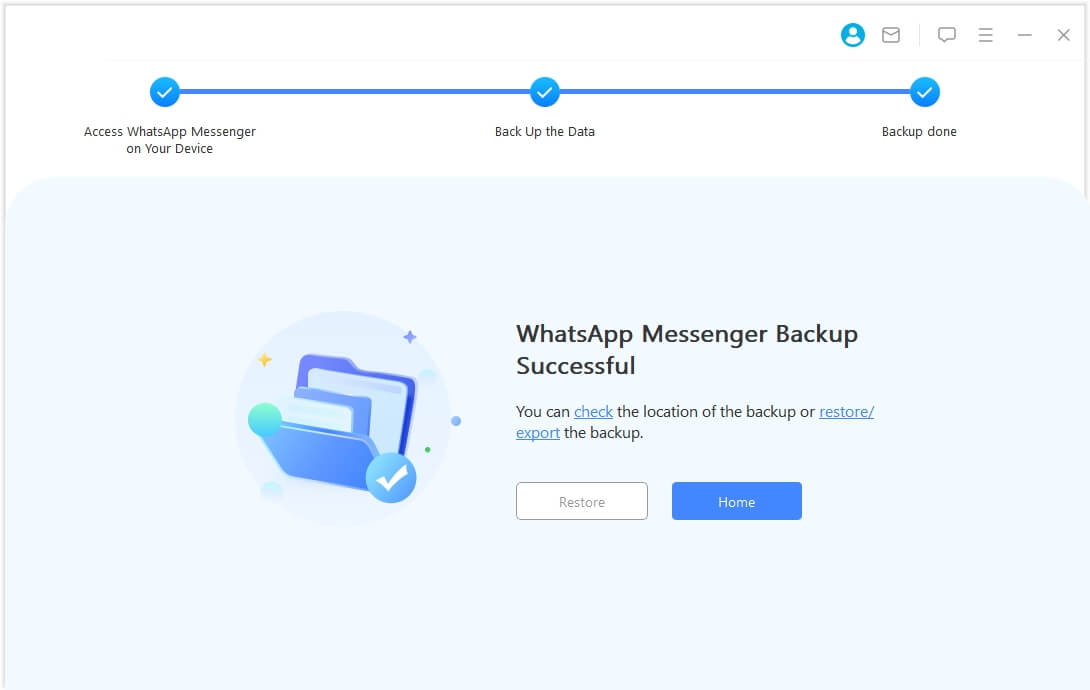 After backing up to the program, you can either restore to device or export to computer.
Restore WhatsApp on Your Device
Step 1.In the program's main window, choose Restore WhatsApp to Devices and select the backup you want to restore to the device. Connect the iPhone or Android device to the computer using USB cables.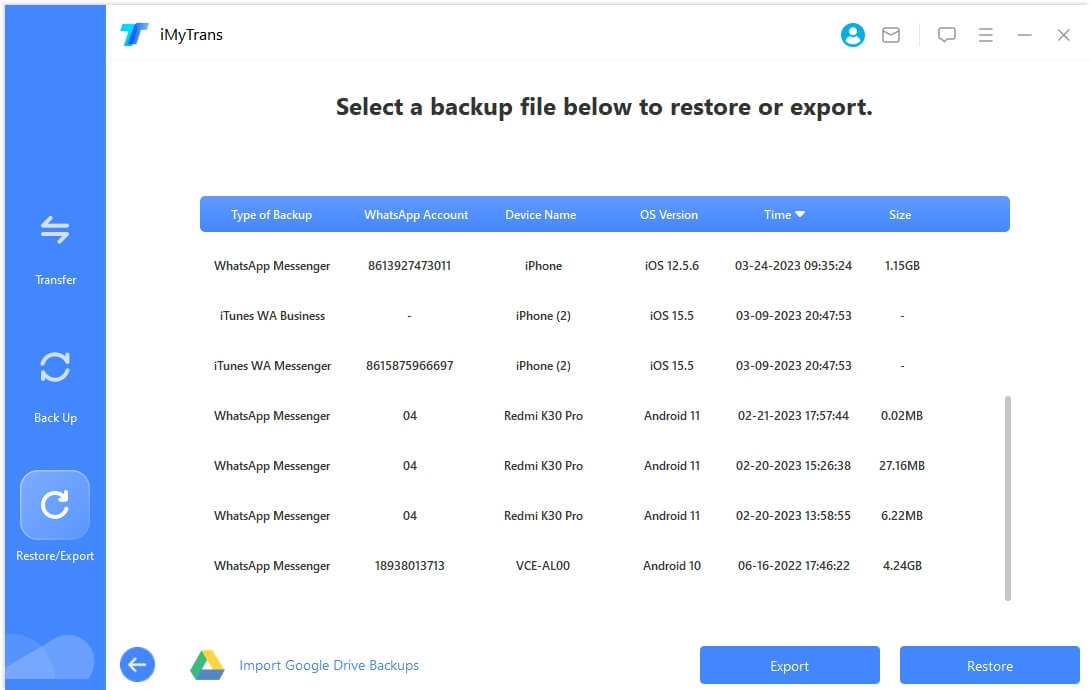 Step 2.Unlock the iPhone or enable USB debugging on the Android device to allow the program to detect the device. Once the program is detected, click Restore to begin restoring the WhatsApp chats back on the device.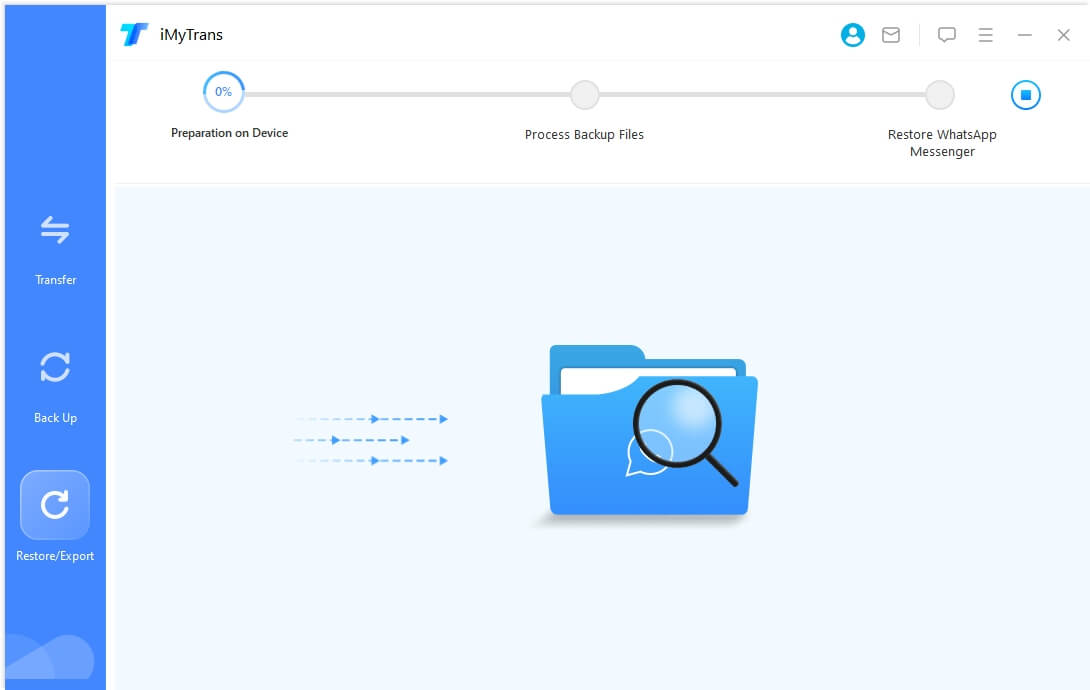 Step 3.Keep the device connected to the computer until iTransor for WhatsApp notifies you that the process is complete. Note that the restore process will erase existing WhatsApp data on the device.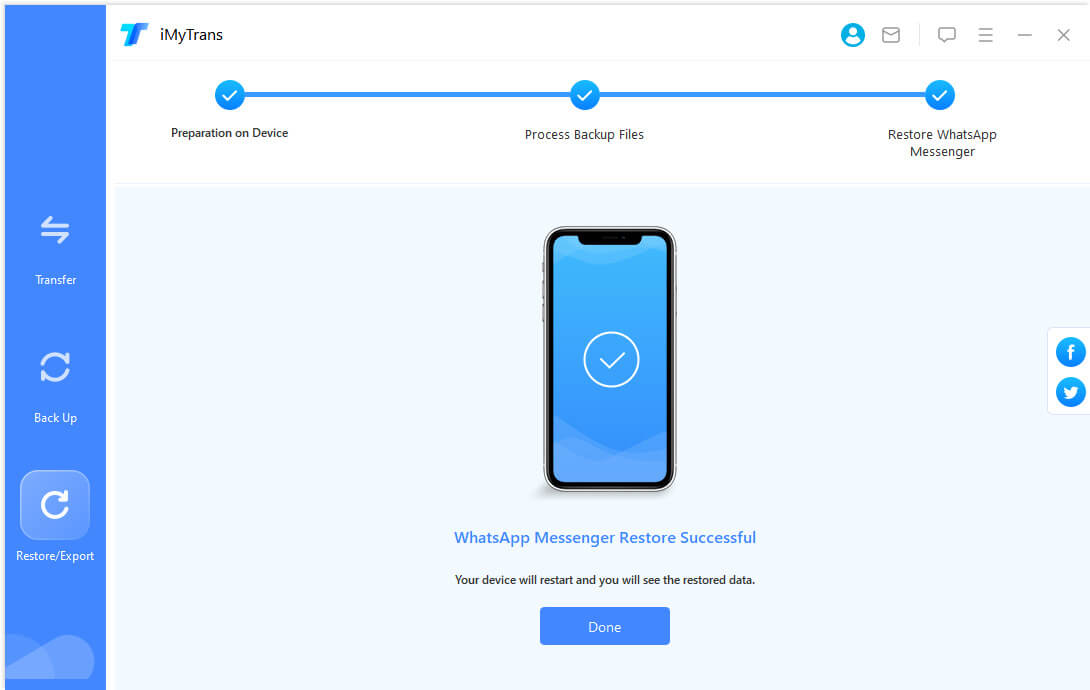 FAQs: More You May Want to Know About Creating WhatsApp Stickers
How do I turn a picture into a WhatsApp sticker?
You can use third-party applications like Sticker Maker for WhatsApp to convert any photo in your phone to stickers. It is already among the top trending apps on Google Play store.
Can I make my own stickers for WhatsApp?
Download the Sticker Maker app;
Tap Create a new stickerpack;
Name the sticker pack and add an author name for the pack;
You will see 30 tiles in the next screen. Tap any of these and then you can tap Take Photo, Open Gallery, or Select File to select pictures;
Once you are done cropping, tap Yes, Save Sticker;
Once you have three stickers added, you can tap Add to WhatsApp. You will see a confirmation message on screen once it's been added.
Conclusion
So these are how you can add your favorite stickers on WhatsApp from other applications such as Telegram, Snapchat and WeChat. Nowadays, it's a trend to communicate with your friends and family members comically by using funny stickers and conveying a more profound message. However, WhatsApp does not boast these kinds of features, and for that purpose, we have to add them manually so that our WhatsApp app can become much more entertaining.