Have you blocked someone and still want to see his/her messages? Are you curious to know about how to recover messages from blocked contact on WhatsApp?
Don't worry; we will answer some frequently asked questions in this article. This article is all going to be about the best ways to recover blocked WhatsApp messages. Give careful attention and read this article completely; you will be able to restore blocked messages on WhatsApp without any data loss.
Part 1: How to Retrieve Blocked Messages on WhatsApp
Recovering blocked messages can be done in two ways according to 2 different situations. Both are discussed in the form of detailed step-by-step procedures. Let's have a look at both of them one by one.
1.1. Retrieve Block Messages on WhatsApp with ChatsBack
iMyFone ChatsBack is an advanced tool to restore all kinds of data from WhatsApp. It has a bunch of high-end features that can convert data types to PDF, CSV/Excel, and HTML files.
ChatsBack smoothly restores lost data in all scenarios. It works best in case you have blocked messages by adding WhatsApp contact to the blocklist. You can use this software by following these steps. Just make sure to have a good internet connection throughout the procedure.
Key Features of iMyFone ChatsBack:
Retrieve deleted WhatsApp messages and attachments directly from iOS/Android device, Google Drive backup or iTunes backup.
Preview recoverable WhatsApp data before performing the final recovery.
Get deleted WhatsApp & WhatsApp Business data back to iPhone/Android device.
Recover WhatsApp data to PC as HTML/PDF/Excel/CSV files.
Here is the free download link that you can try it for free.
Step 1:Launch iMyFone ChatsBack on your computer and choose the Device Storage from the very first screen/interface.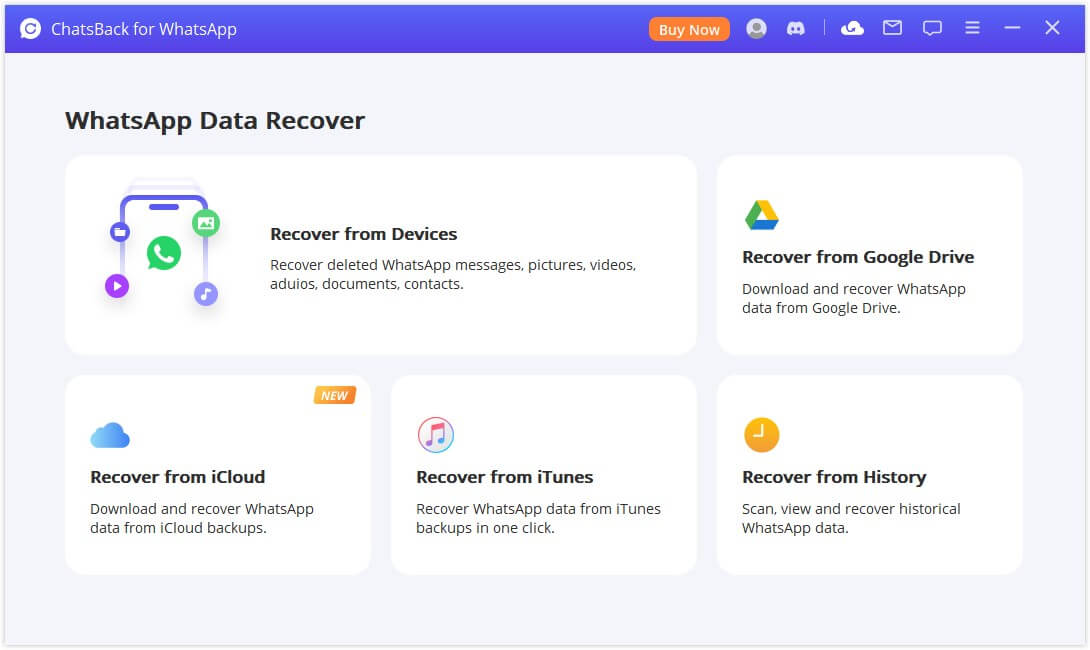 Step 2:You will be required to connect your phone to the computer. Click Next, then the program will scan your device.
Step 3:Step 2 will take a little time and display all the recoverable data on the computer screen. You can select the data according to your choice and then restore it on your device(mobile) or your computer. Just click on the Recover to PC or Recover to Device button according to your wish.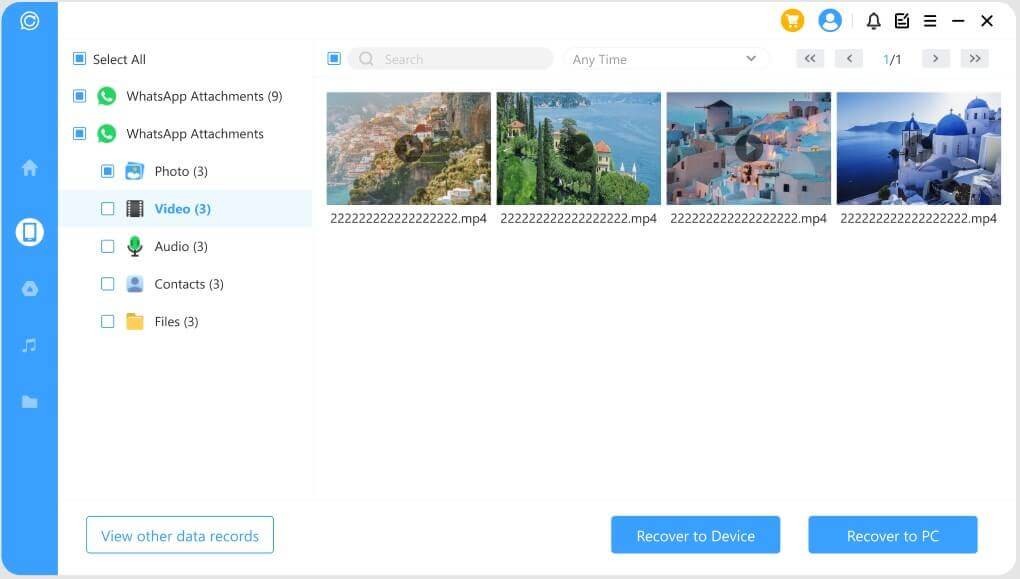 1.2. Retrieve Blocked WhatsApp Messages and Contacts on WhatsApp Archive
If you use Archive mode on WhatsApp, it will also block message notifications. You can see all messages from Archive and restore them without any tool and backup. Follow these easy steps for how to retrieve blocked messages on WhatsApp.
Step 1:At the top of the screen in the Chats tab, you will see the Archive option, which contains all archived contacts. Tap on this option, then tap and select the contact.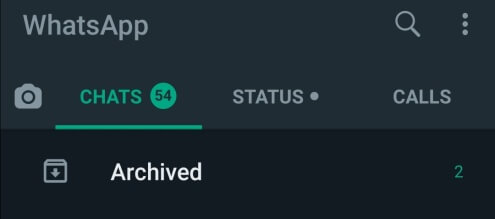 Step 2:An icon of Unarchive will appear; tap on it, and the contact will be in the normal contact list.

Step 3:Now, you will be able to receive messages and notifications. This is how your blocked message's notification will be unblocked.
Part 2: Tricks about Using WhatsApp
2.1. How to See Blocked Messages on WhatsApp
When you block someone on WhatsApp, you do not receive messages, calls, images, or other data from that contact anymore. The only way to see the messages from blocked contacts is to unblock them and restore WhatsApp using iMyFone ChatsBack.
2.2. How to Block Contacts on WhatsApp
Blocking contacts on WhatsApp is not a very simple and one-step process. You will need to go to WhatsApp Settings> Account> Privacy>Blocked Contacts. This will show you the list of your blocked contacts with an Add icon at the top right corner of the screen Tap on the option; all your WhatsApp contacts will appear in the form of a list.
Select the one which you want to block and tap on that contact. This will add that particular contact to your WhatsApp block contact list.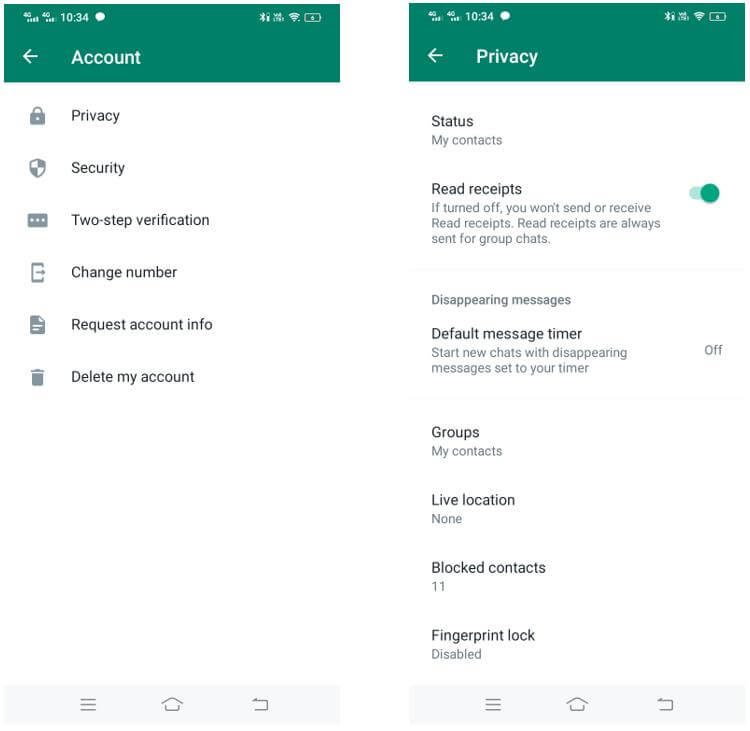 2.3. How to Block Messages from WhatsApp
In order to block messages from any contact, you will have to block that contact on WhatsApp. For this, go to WhatsApp Settings and tap on Account>Privacy >Blocked Contacts. This will show you an icon at the top right corner of the screen through which you can add any person from your WhatsApp contact list to the WhatsApp blocked contact list.

Another way is to open the chat conversation of the contact you want to block. WhatsApp will show you a three dots icon at the top of the screen. Tap on that icon and select Block. You can also use the Archive option to get rid of someone's messages.
2.4. How to Recover Report and Block Chat on WhatsApp
Any blocked and reported chat or contact can only be recovered by:
Local backup
Google Drive backup
Through iMyFone ChatsBack (from internal phone storage/memory)
iCloud backup
Always remember to unblock that person or WhatsApp contact before restoring messages through backup.
Conclusion
We have answered the question, "How to retrieve blocked messages on WhatsApp?" in detail. Recovering blocked includes unblocking and restoring data through backup. Some mostly asked questions have also been answered. Moreover, we have shared a complete guide to using iMyFone ChatsBack, the best software for WhatsApp data recovery. It recovers your lost data without any backup and works in all scenarios.