WhatsApp is a popular messaging app in the world. People use WhatsApp to connect and send over attachments easily. WhatsApp has excellent security features, but still, it can be hacked. People search for what to do if my WhatsApp account is hacked. In this article, we will discuss WhatsApp hacked and how to recover. We will give you step-by-step instructions to recover the account without any hassle. if your WhatsApp account got hacked, but you want to get back your lost WhatsApp chats history, our editor recommends iMyFone WhatsApp data management solutions ChatsBack for WhatsApp recovery and iTransor for WhatsApp transfer. You can try it free now.
Part 1. Recover My Hacked WhatsApp Account
1.1 What to Do If My WhatsApp Account is Hacked
WhatsApp has end-to-end encryption and a two-step verification process, but the hacker only needs access to your phone number to hack your WhatsApp account. Now, if your WhatsApp is hacked, you need to do a few things in the first place. Let's discuss them in detail.
Report to WhatsApp

When a WhatsApp account is hacked, the first thing to do is reach out to WhatsApp support and ask for assistance. WhatsApp customer support is very effective, and they will get back to you in the shortest time. After reporting, you can also take legal action against the hacker for exploiting your data and information.

Notify Your Contacts

If you are sure that your account has been hacked, you should reach your contacts and notify them as soon as possible. The hacker can do anything on your behalf, so you must be attentive. Inform everyone using social media, messages, or calls. You can inform them before searching for what to do if my WhatsApp account is hacked.

Delete Your Account

If you lost access to your WhatsApp account, then delete your account so that no one can get any information out of the account. Deleting the application is not the same as deleting your account. Deleting the account means all the data will be deleted, and the hacker can no longer access your data.
1.2 How Can I Stop My WhatsApp from Being Hacked
Before searching for "How to recover my hacked WhatsApp account?". It is better to take precautions.
You can take a few precautions to stop your WhatsApp account from being hacked. Set up two-step verification as the hacker needs access to your phone number to use the verification code. Enter your email so that you get a PIN on your mail. However, if you even receive a PIN on your phone number or email, delete it and never share it with anybody. It means that someone is trying to access your WhatsApp account, and the PIN is generated by someone else. Never share your PIN with anyone to stay safe from being hacked. Moreover, don't leave out your unlocked phone in public places to avoid any data exploitation and WhatsApp account hack.
Part 2. Bonus Tip-How to Recover 1 Year Old WhatsApp Messages without Backup
iMyFone ChatsBack is a WhatsApp data recovery tool. It can recover all the WhatsApp data without backup. If you are looking for the solution to "WhatsApp hacked how to recover," ChatsBack is the right choice.
iMyFone ChatsBack is capable of WhatsApp data recovery in every scenario, including system crashes, accidental deletion, lost device, factory reset, and many more. It works on Android and iOS devices and is very secure and reliable.
iMyFone ChatsBack not only recovers WhatsApp data from the phone but can also recover data from Google Drive and iTunes. The user also gets to preview the data before retrieving it, allowing selective recovery. Let us see how we can recover 1-year-old WhatsApp messages without backup with iMyFone ChatsBack.
Step 1. Download and install iMyFone ChatsBack on your computer. Click on "Device Storage" to recover the data, allow USB debugging on your phone, and connect it to the computer. Make sure it is detected.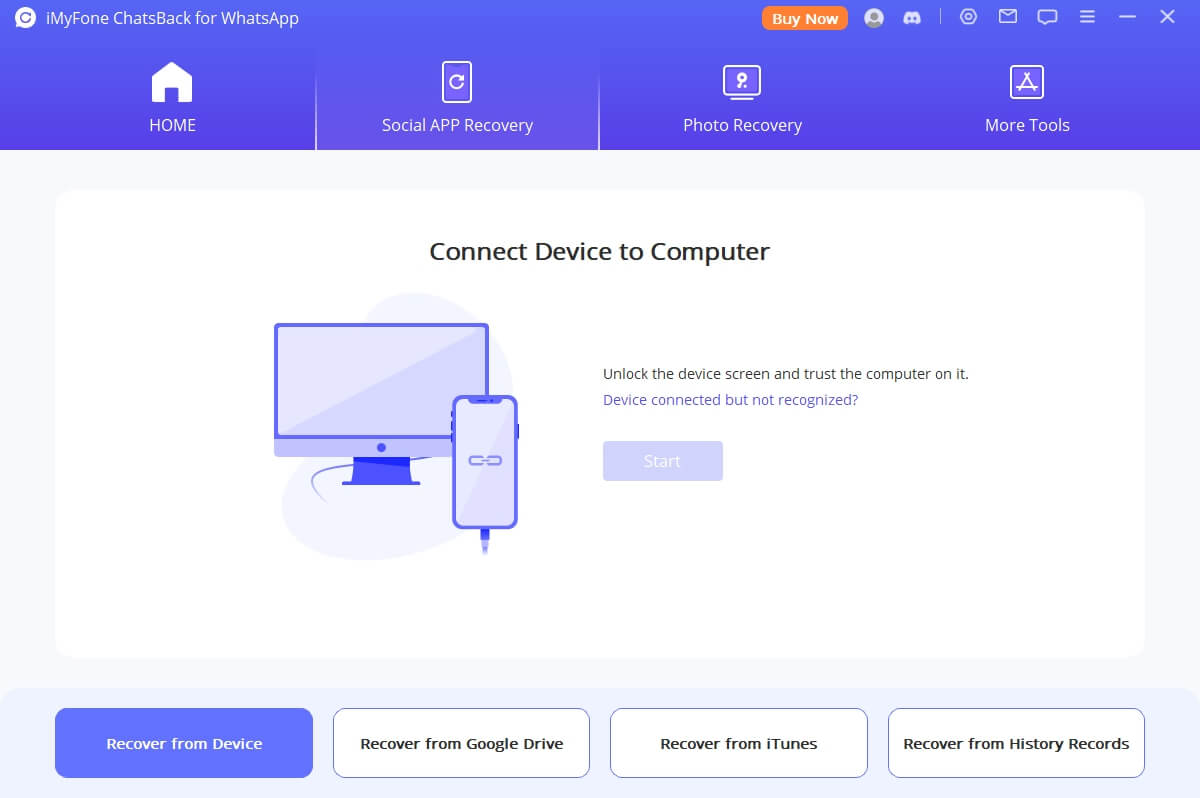 Step 2. The second step is to scan the data. The process is a little different for Android and iOS devices.
If you are using an Android device, then iMyFone ChatsBack will start the scan and try to fetch the data. Click on "Next" when scanning finishes. Then allow the app to prepare the environment for analyzing the data. Enter your phone number along with the country code and enter the code to verify your account. Finally, iMyFone ChatsBack will explore the database chosen by the user.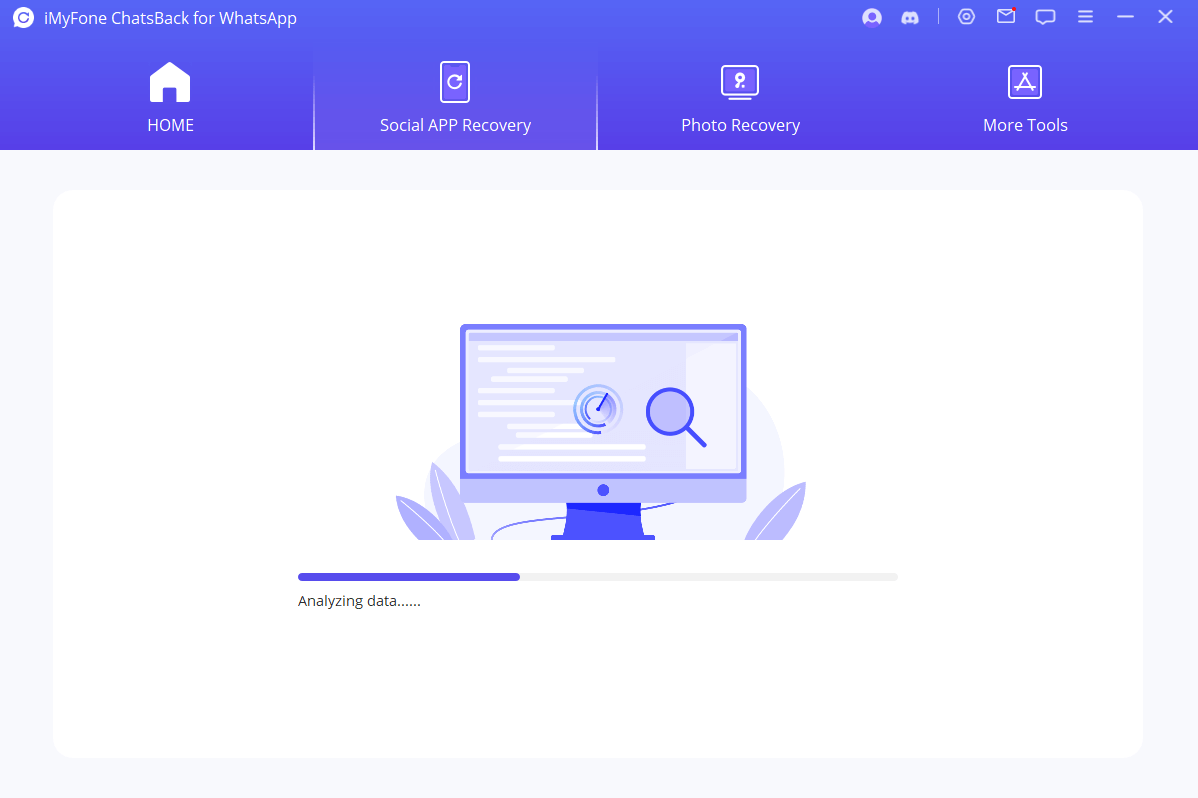 But if you are using an iOS device, choose the type of WhatsApp you want to recover and click on "OK." iMyFone ChatsBack will do the rest and analyze the information.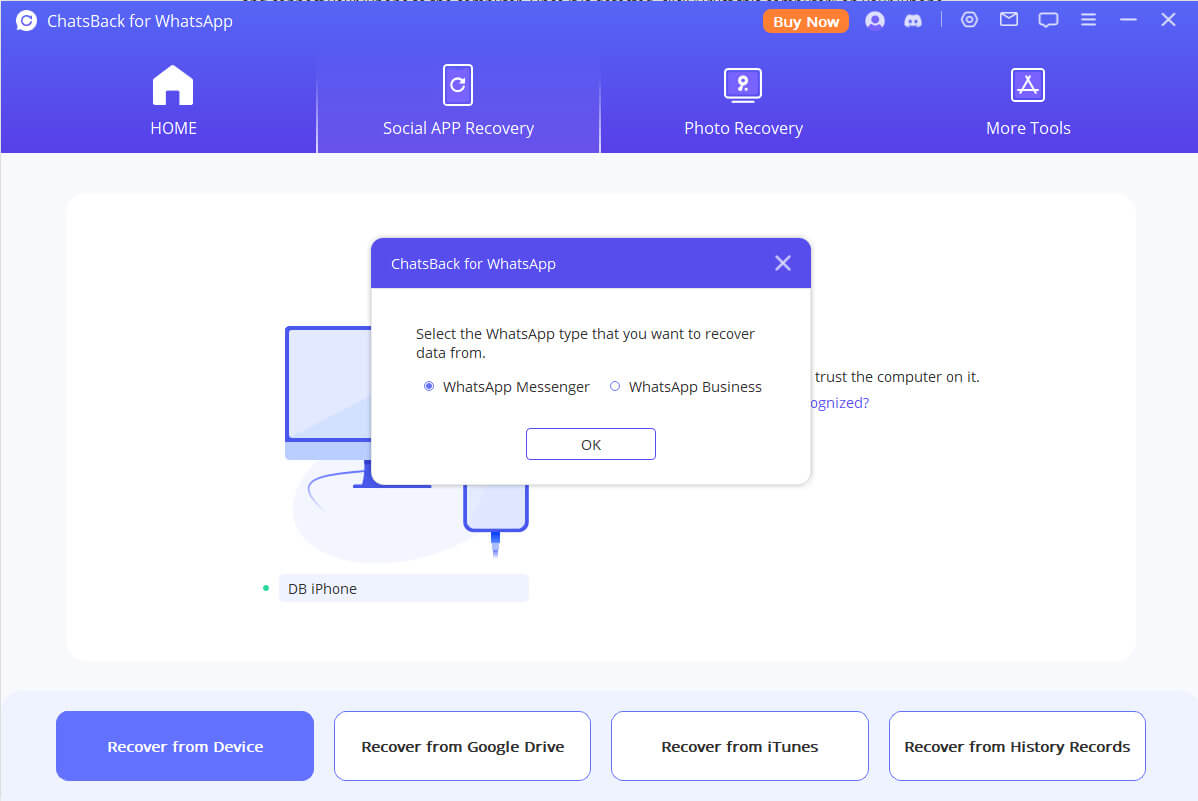 Step 3. When the database is ready, the user can preview the data before the recovery. The user can recover WhatsApp data to a PC or device. If you are recovering data to PC, choose the file format and path of the recovery files. Click on "OK" to start the recovery process. WhatsApp data files will be exported in a few minutes, depending on the size.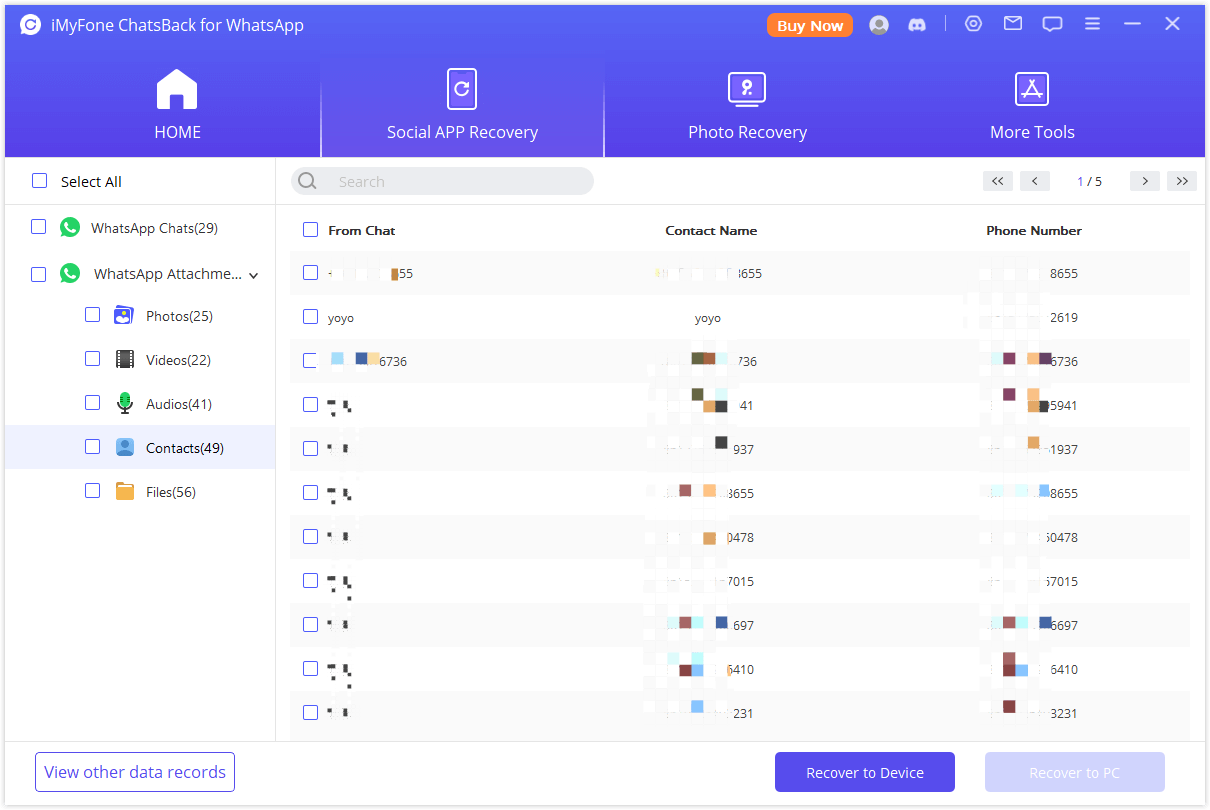 Part 3. FAQs about Hacked WhatsApp
3.1 How Do I Know If My WhatsApp Account is Hacked
When your WhatsApp account is hacked, you will see some contacts that aren't yours. Moreover, you will see messages that you never sent. You will see suspicious activity without you being involved in it. Furthermore, you can receive emails from WhatsApp that changes have been made to your account. From these activities, you can know that your WhatsApp account is compromised.
3.2 How to log out from Hacked WhatsApp
To log out from hacked WhatsApp, open your WhatsApp app and then go to "Linked Devices" and click on "Log out from all devices." This is the safest way to log out from any account that is being operated except your phone.
Conclusion
The WhatsApp account contains messages, pictures, and videos that can be exploited and shared everywhere on the internet. To prevent your WhatsApp account from being hacked, set up two-step verification and never share your PIN with anyone. We have discussed WhatsApp hacked and how to recover it in detail. Moreover, if you want to recover deleted or lost WhatsApp data, use iMyFone ChatsBack. It is a PC application that works with Android and iOS devices to recover every sort of data. It is 100% safe and reliable. Anyone can go to the iMyFone website and download the trial version of this tool.