One of the major reasons for the popularity of WhatsApp is its security. That is only because of its end-to-end encryptions. It means that even WhatsApp cannot read the messages, and only the sender and receiver can read them. However, the WhatsApp decrypts tool can be very useful in this case. Here we will learn different ways to read and decrypt the WhatsApp database files online or pc.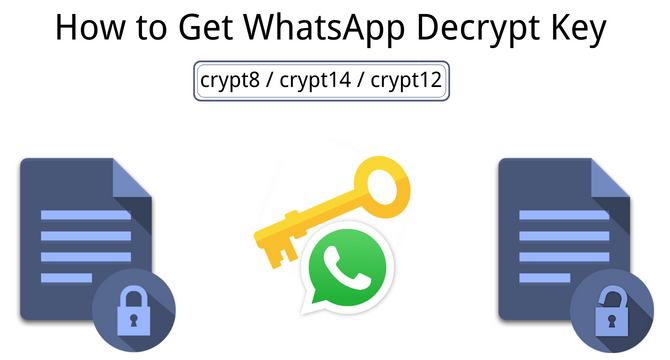 Part 1. Get WhatsApp Database Decrypt Keys with WhatsApp Database Viewer
WhatsApp database viewer is one of those amazing tools that you can use for the WhatsApp database decrypt online procedure. It works for rooted Android devices, and the process is a little long. However, if you follow all steps correctly, you will have access to the WhatsApp database key.
The following are all the steps that you will need to follow for WhatsApp viewer to work:
Step 1. Find the crypt file in WhatsApp storage
Go to file manager on your device, and you will need to find the msgstore.DB.crypt file in the Databases folder inside the WhatsApp folder.
You will also need to go inside the files folder present inside com.Whatsapp folder and look for the key File.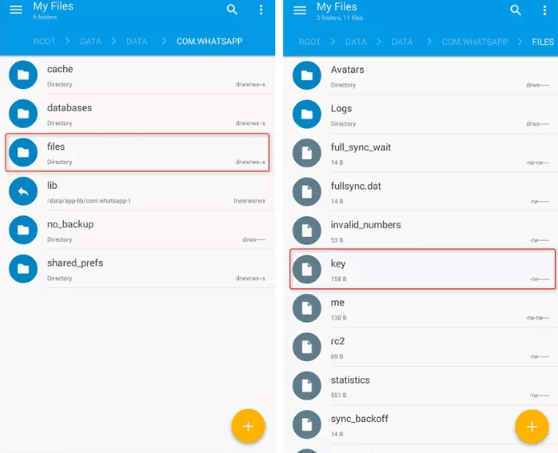 Step 2. Copy WhatsApp files to your computer
Once you find these files, you need to connect your phone to the computer and paste those files into your computer. Make a folder with the name msgstore.DB.cryptX and paste the files.
Step 3. Open WhatsApp viewer
Install and open WhatsApp viewer. Go to File and select the crypt option according to the file you copied from your phone.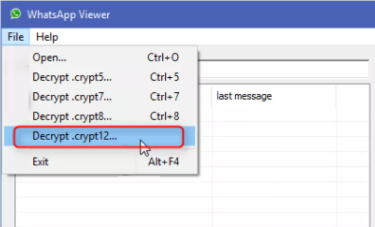 Step 4. Import files to WhatsApp viewer
Now you will need to import the database and key files to the WhatsApp viewer tool. The tool will itself create the decrypted File.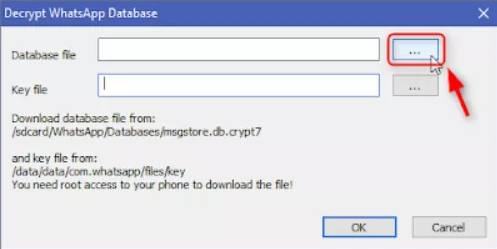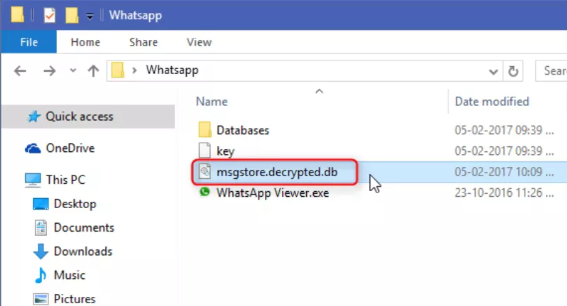 Step 5. Open decrypted files in WhatsApp viewer
Open WhatsApp viewer again and open the decrypted File. Putting in all the necessary information will take you to the message section. Now selecting any phone number will open its chat for you.

With these simple 5 steps, you can decrypt your WhatsApp database keys using a PC and a rooted Android device.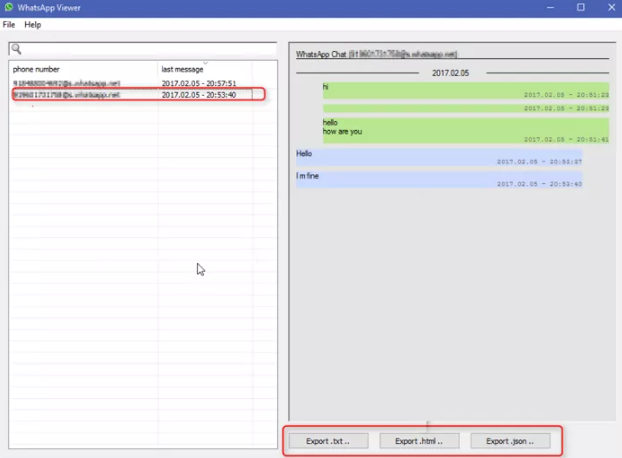 Part 2. Decrypt WhatsApp Database Using WhatsApp-Key-DB-Extractor & Omni-crypt
If you have an unrooted device, then this method is for you. Here you can take assistance from different tools on your phone and PC and get the job done. So, below are all the steps you will need to follow for this method to work.
Make sure you follow all the steps and minor details for this method to work.
Step 1. Download both the necessary tools
Download WhatsApp-Key-DB-Extractor on your PC and the Omni-crypt tool on the smartphone.
Step 2. Allow different working permission to the tools and files
Open WhatsApp-Key-DB-Extractor, and there will be a WhatsAppKeyDBExtract.sh File. Open its Properties and enable Allow executing file as a program.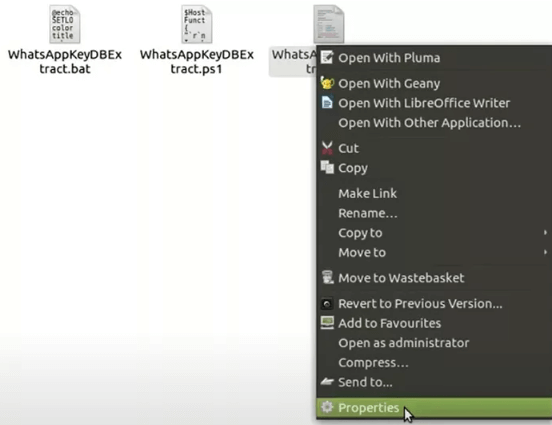 Step 3. Run the WhatsAppKeyDBExtract.sh file
Now you will need to run this File on Terminal. Keep following the instructions and wait for the process to proceed.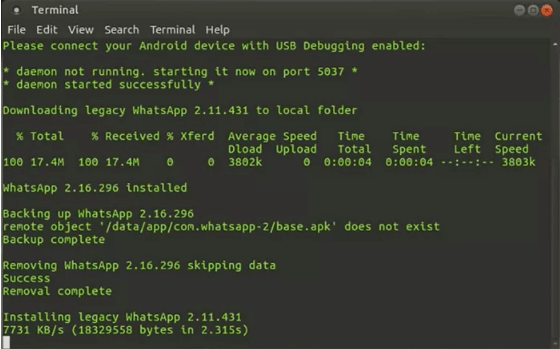 Step 4. Follow through with the backup process on the device
At one point, the WhatsApp-Key-DB-Extractor will ask you to open the phone and accept the backup prompt. Click on BACK UP MY DATA on phone and let the process finish.
Step 5. Open Omni-crypt
Now you will need to move to your phone and open the Omni-crypt too. There you need to go for the DECRYPT WHATSAPP DATABASE option. Proceed with that, and you will get msgstore.db and wa.db file on your PC along with a wa.DB file.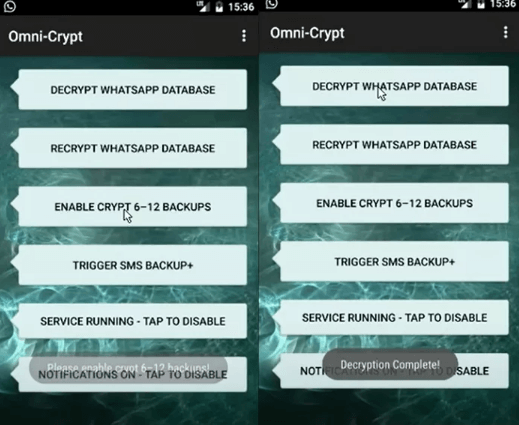 Step 6. Use WhatsApp Viewer to see those messages
Install the WhatsApp viewer tool on your pc and open those files to read all the messages without any encryption.
Bonus: Alternative Tool to Read WhatsApp Database File without Key on Computer [No Need to Decrypt]
If you are not looking for how to get WhatsApp to decrypt keys and you want an easier experience, then iMyFone iTransor for WhatsApp is what you need. It is a tool that solves all your needs of transferring WhatsApp across different devices without losing any data. The backup and restore feature can also help you read your WhatsApp conversations on your computer without any issues.
Below are all the steps that you need to follow to read your WhatsApp database files on your computer by using the backup tool of iTransor for WhatsApp:
Step 1. Connecting your smartphone
Connect your smartphone with the computer and wait for the tool to detect it. Once it detects your phone, you can move to the next step.
Step 2. WhatsApp backup creation
Start the backup creation process with the press of a single button.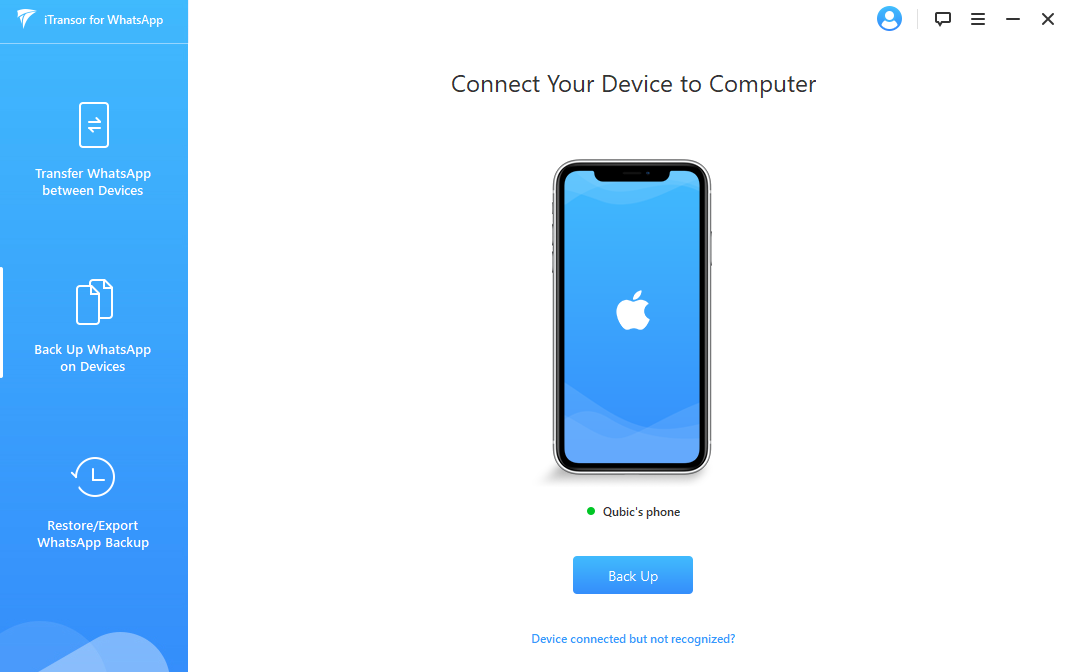 Step 3. Finishing things up
Wait until the backup completes and press Done after it is complete.
Step 4. Read backup anytime
With the backup created, you can read those old messages whenever possible. You can export those in the file format of your choice or even use the preview feature to read your old conversations.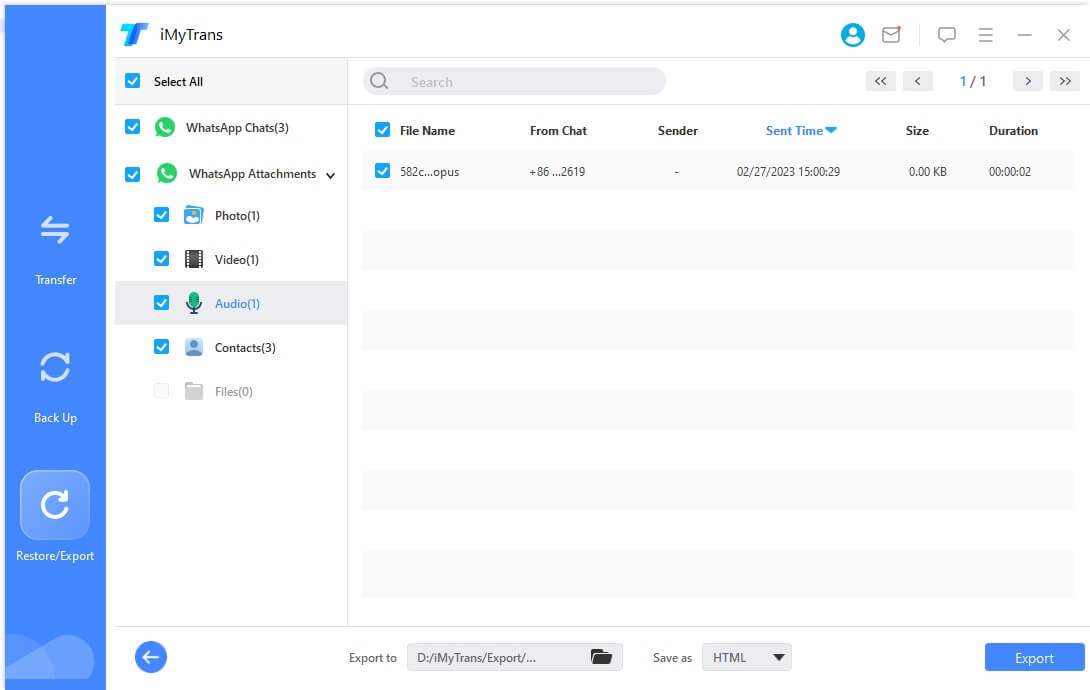 Conclusion
The WhatsApp database decrypt tool can be a good option if you do not have the online key. This way, you can read your old messages easily and get inside some other chats also becomes easily possible. The only thing that you need to be very careful about is following the whole process correctly for the method to work.