Do you believe you'll recover everything even when you delete your WhatsApp account?
Don't worry friends. You may use these handy tips to recover your previous WhatsApp account back and view your old chats.
Getting into your account as quickly as possible is the primary concern here, not determining what went wrong. Of course, stop the hacker from accessing your account. Don't be discouraged: here is a solution on how to recover WhatsApp account in only a few minutes, you'll have access to your account.
So, what are you looking for? Continue to read!
Part 1. How to Recover a Deleted WhatsApp Account
There are many options available for regaining access to a deleted WhatsApp account.
For your convenience, we have a little content for you to have a aquick scan:
1

Reinstall and Relogin WhatsApp by SMS
Reinstalling WhatsApp is a way to recover a WhatsApp account that has been deleted.
Follow the procedures outlined below:
Step 1. WhatsApp may be reinstalled on a smartphone by uninstalling it and then downloading it again.
Step 2. Use your mobile phone number to re-register.
Step 3. You'll get a six-digit code through text message to activate your account. Please enter the code.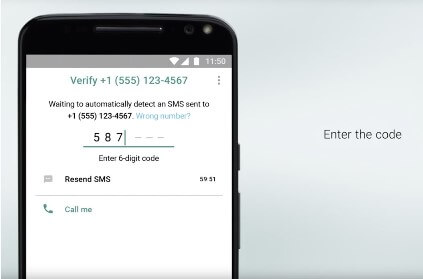 Step 4. You'll have quick access to your account, and the hacker won't be able to do anything with it.
Step 5. A two-step verification code may be requested even if your account hasn't been set up, which indicates that the person using your account has enabled the feature. There will be a 7-day delay before you can sign in again without the two-step verification code since you don't have it.
Step 6. If you recall, the hacker was quickly logged out when you entered the 6-digit SMS code. So there's nothing to worry about. During this time, the hacker will be unable to communicate with your contacts through WhatsApp or other means.
2

Reset to Factory Settings
Rather than a hacker or a suspicious buddy, a malicious app may have obtained access to your WhatsApp. A malicious app may hack your account if you often utilize potentially harmful ones. In these situations, a system restore will be required to return the device to its original state. Search for Your Device Factory Reset on Google if you are puzzled.
3

Send a Hack Report to WhatsApp Help Center
You may be wondering how to recover my hacked WhatsApp account back and file a complaint against the hacker. So, you may file a hack complaint at the support center to get your WhatsApp account back.
To do so, customers may file a report to support@whatsapp.com through email. Write my account was hacked in the subject line of your email.
It's crucial that you include pictures or screenshots of suspicious behavior from your WhatsApp account, as well as the issues you've been facing for a while in the complaint you make. The phone number that you used to establish your WhatsApp account should also be included in your message so that WhatsApp can locate your account and the issue you are experiencing.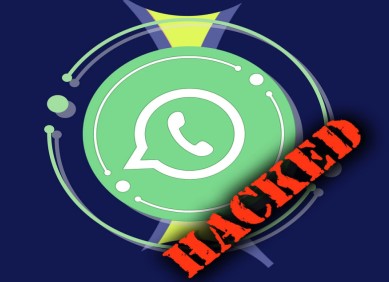 WhatsApp will disable your account for a short period once they get your complaint. WhatsApp will promptly alert you if it is aware of your issues. You will be informed if your account has been hacked or suffering other problems.
Part 2. How to Recover WhatsApp Account on a New Phone
Transferring your WhatsApp conversation history to a new phone is one of the most challenging aspects of updating your phone. You may not want to lose part of your WhatsApp messages if you purchase a new phone or shift to a new SIM card.
For your convenience, we have a little content for you to have a aquick scan:
1

Recover on a New Phone with New Phone Number
A new phone with a unique number gives you the option of changing your phone number while still allowing you to log into your previous account.
Using the Change Number option on the old phone and then reinstalling WhatsApp on the new phone completes the procedure.
The followings are the steps to follow:
Step 1. You'd have to manually move your backup if you didn't make a copy of your WhatsApp conversation history to Google Drive.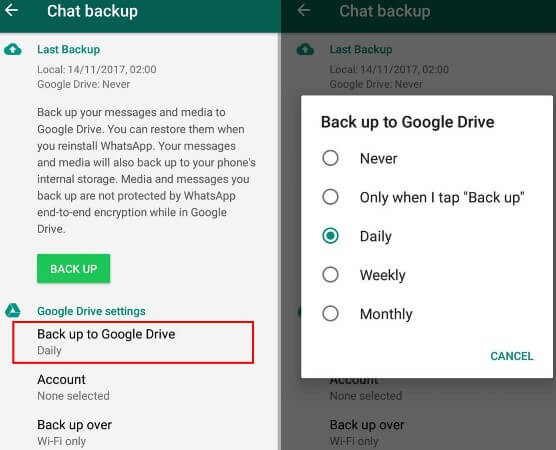 Step 2. Install the most recent version of WhatsApp on your mobile device.
Step 3. Once again, check the new number.
Step 4. Backup your chat history and restore it.
Note
It's a good idea to tell everyone of your friends and family about your new phone number after you've successfully changed it. This will help you to enjoy a smooth chat session.
2

Recover on a New Phone with Old Phone Number
If you have purchased a new phone, you may easily transfer your WhatsApp data. Learn how to move an old WhatsApp account to a new phone by following these instructions.
Step 1. Create a backup of all of your conversations:
You must create a copy of your chat history before transferring your WhatsApp account to avoid losing your conversations. Google Drive/iCloud or your phone's internal storage may be used to restore the backup.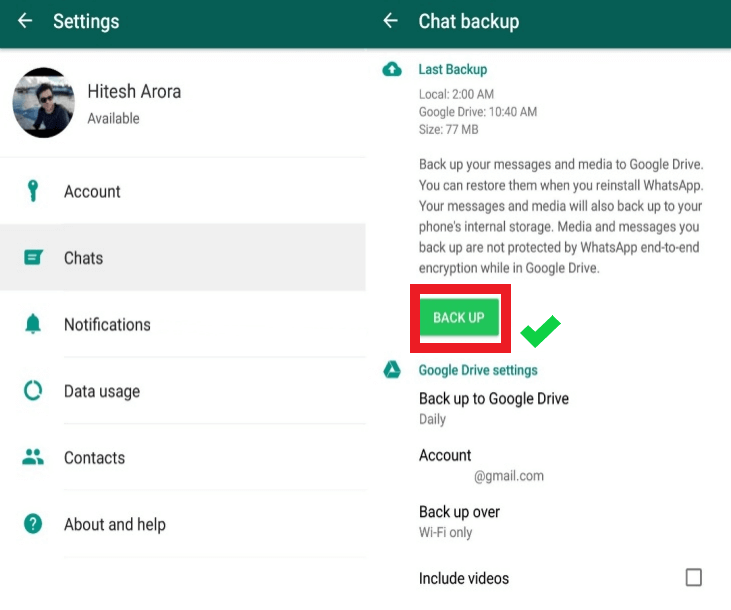 We suggest backing up your data on Google Drive since you'll be migrating to a new phone. To accomplish this, go to "account→chats→chat backup" and click "backup". Your Google Drive conversation history will be backed up with this. You may double-check the Gmail account shown in the "Account" section.
Step 2. Reinstall WhatsApp from a backup:
Download the Google Drive backup to your new phone and install WhatsApp on your new phone. The reservation will be recognized, and the following prompt will be shown as soon as the application is launched.
To restore the WhatsApp account to a new phone, all you have to do is hit the Restore button.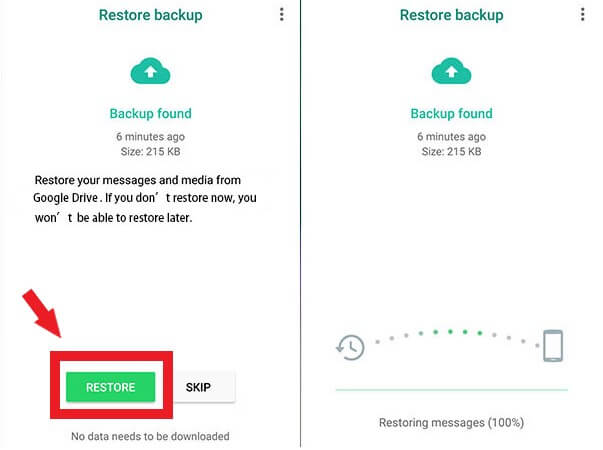 Part 3. How to Recover WhatsApp Account If SIM Is Lost
Remember to lock your sim card if your SIM Card is lost. Notify your cellphone company if it is lost or stolen. They'll ask for your name, CNIC, and birthdate and then the firm will lock your SIM.
Here are two ways to use WhatsApp without a SIM card.
For your convenience, we have a little content for you to have a aquick scan:
1

Recover via Google Voice Number for Android
If you reside in the Canada or the US, you should use Google Voice Number for Android to quickly receive a new phone number. Google Voice may allow users to send and receive text messages.
WhatsApp may be installed on a second smartphone using the google voice number. To remember how to install things, go through the steps outlined below.
Step 1. Download and install the Google Voice app on your Android device. Register your Android phone with Google and then use that account's settings to set up the Google Voice app.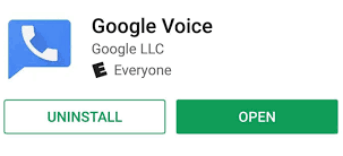 Step 2. Log in to Google Voice and continue with the next step.
Step 3. Open Google Voice and hit "Settings". Go to "Calls" immediately. Then choose "calls begun from this device's phone app" to make further outbound calls.
Step 4. Make a note of the international phone number. It's free for citizens of the United States and Canada.
Step 5. Get your Google Voice phone number programmed to accept international calls as soon as possible automatically.
Step 6. Tap "Yes (all calls)" to hide your phone number. Outgoing phone calls will be routed to this Google Voice number on the Android smartphone.
Step 7. In addition, type "Google Voice Settings→Linked Numbers→This device's number" to configure the incoming calls. Ensure that the "All linked numbers" list contains the numbers of all connected devices
Step 8. Go to "Google Voice Settings→Calls→incoming calls→My Devices→ Select the device you wish to answer calls."
2

Recover by Existing Landline
To use WhatsApp without a SIM card, you must use your current landline or mobile number to authenticate. Follow the instructions below:
Install WhatsApp on your computer, mobile phone, or tablet of choice.
Select the nation and then enter your home or landline number.
The verification call will arrive in 5 minutes, soon failing.
You'll also see a "Call Me" option, so click on it. Your home landline or phone number will get a second WhatsApp call.
Your landline number will be automatically dialed by WhatsApp when you sign up. The automated voice will continue to repeat the 6-digit verification code many times.
Verify your WhatsApp account by entering the verification code sent to your phone.
Part 4. How to Recover Banned WhatsApp Account
WhatsApp Messenger is used by many individuals all over the globe. If you break the terms of service on WhatsApp, your account will likely be banned.Are you worried about how to recover banned WhatsApp account?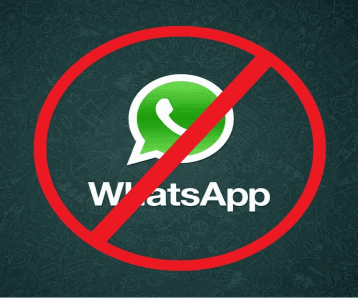 If it describes you, then you must first determine the kind of ban that has been imposed on your account to regain it.
For your convenience, we have a little content for you to have a aquick scan:
1

Temporary Situation & Plan:
In Temporary banned WhatsApp typically removes the restriction on the account after a few days, which is a warning from the company.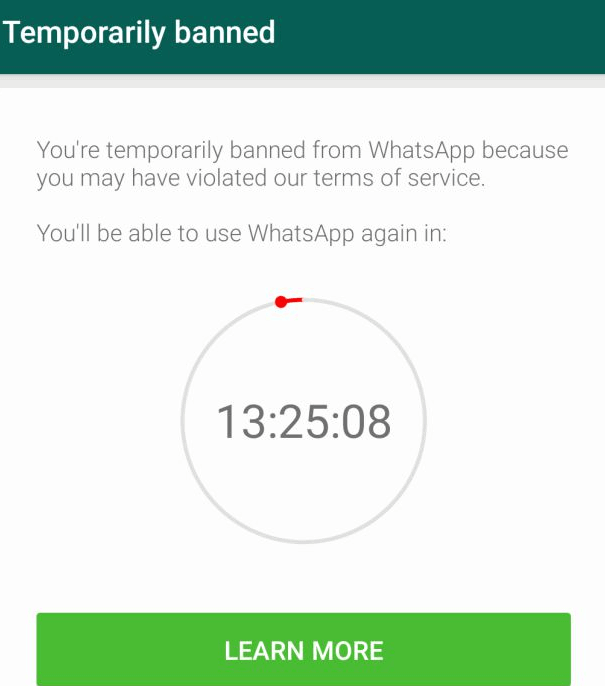 For Android:
To continue using the service, go to the app store and search for an alternative, such as WhatsApp, GB WhatsApp, WhatsApp MD, etc.
To uninstall or remove an app, just tap and hold its icon.
To confirm the deletion, press the OK button.
Await the activation of your WhatsApp account.
Get back into your account by downloading and installing the official version of WhatsApp.
For iPhone:
Begin by launching iOS's Settings app.
When the alternate WhatsApp icon begins to move, hit the x button that displays on the icon. Select the Delete option.
Please be patient while your account is unlocked.
Reinstall the official version of WhatsApp and then follow the on-screen instructions to reactivate your account.
2

Permanent Situation & Plan:

WhatsApp users who have been banned permanently will not use WhatsApp again until the company lifts the restriction. As a rule, unlocking an account might be a little more complicated.

On WhatsApp, if you see the message "Your number is no longer enabled to use our service" on the home screen, it signifies that your account has been locked permanently. The only way to verify that you did not deny any of the rules that resulted in your account being permanently banned.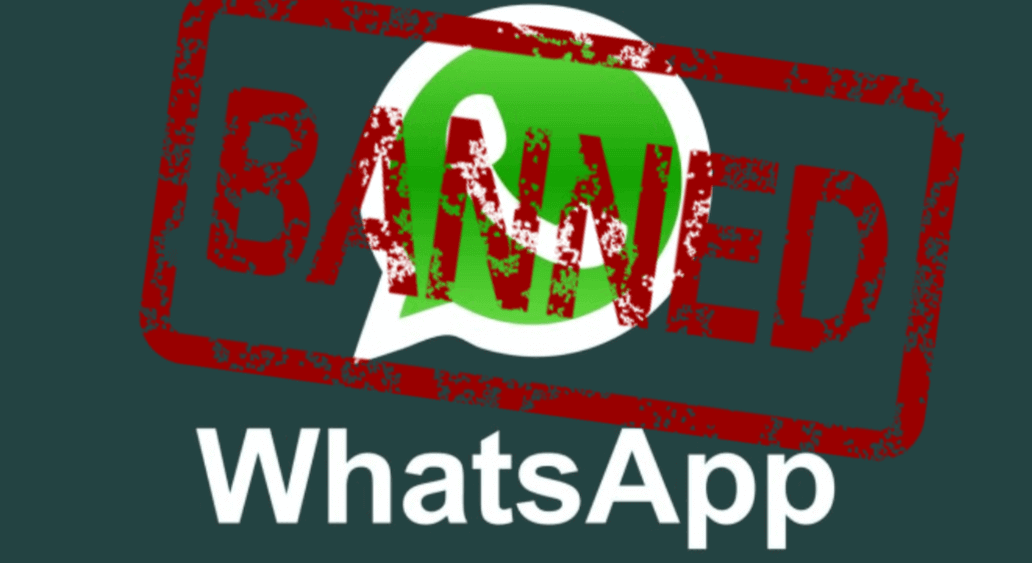 You need to submit an email to WhatsApp's technical support staff and request a complete review of your account. Untrustworthy web programs or services that claim to recover your account may entice you if you cannot verify your innocence, and WhatsApp will not allow you to restore your account.
Bonus Tips
Here are some bonus tips that can help you learn more about WhatsApp Account:
1

How to Secure WhatsApp Account

Some people rely only on WhatsApp to keep in touch with loved ones. Keeping your WhatsApp account safe is as simple as following these steps:
Your two-step verification PIN and registration code should never be disclosed to anyone else.

Enable two-step verification and specify an email address if you lose your PIN.
Set the device's password.
Make a list of everyone who has physical access to your phone. If a person obtains physical access to your phone, they may access your WhatsApp account without your consent.
2

How to Recover WhatsApp Messages

How to recover WhatsApp account from device storage? So, your WhatsApp account has been deleted from your mobile phone? Don't worry. Actually, for iOS and Android, by using iMyFone ChatsBack can help you get back WhatsApp messages.

Key Features of iMyFone ChatsBack:
Recover lost/deleted WhatsApp messages and attachments directly from iOS/Android device, Google Drive backup or iTunes backup.
Preview recoverable WhatsApp data before performing the final recovery.
Get deleted WhatsApp & WhatsApp Business data to iPhone/Android device.
Recover WhatsApp data to PC as HTML/PDF/Excel/CSV files.
Please free download the app to have a try and help you get the deleted WhatsApp messages back.

Now, let's see how to recover WhatsApp messages from device storage by using iMyFone ChatsBack.

Free download iMyFone ChatsBack. Select the Recover WhatsApp Data from Device Storage mode. Then follow the steps below to recover the data.

Step 1. Connect Device to Computer

Step 2. Scan Device Data

Step 3. Preview and Recover Data

The export time varies with the size of the file and the network's speed. There are a few things you need to do before you can use the "Recover to Device" option: Proceed by clicking "Start".

Note

A USB cable is all you need to get your device connected to the computer. USB debugging or Trust this computer should be allowed on Android devices and Trust this computer on iPhones and iPads. Before pressing the Start button, you may choose a location to store the data.

By the way, iMyFone ChatsBack can not only allows you to rapidly retrieve your WhatsApp data from the device storage, but also Google Drive, iTunes, and history records.

You can click the button below to have a free try to help you recover deleted WhatsApp data!
Conclusion
It is possible to restore your hacked WhatsApp account and deleted messages and chats. New solutions to this problem are continuously being developed to overcome these obstacles. As we've shown in this article, all the possible ways to restore your WhatsApp data, so it would be easy to follow for you now!