WhatsApp is arguably the best messenger platform for now. It can be used by both Android and iPhone users, making it more user-friendly and a go-to chat app for the majority of the lads all over the world.
It's important to note that most messengers or chat Apps always put some measure to ensure that users don't lose their chats and messages even if their phone got lost or spoilt. WhatsApp is no different as it gives room for backup of your files and the avenue not to lose any of your records on the platform due to phone loss or any other error.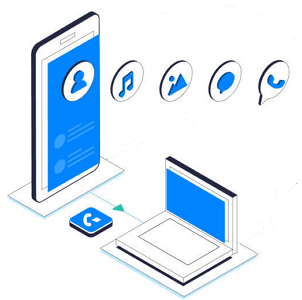 This article is set to explain and give you insight into the best WhatsApp backup extractors that you can use to backup your Android or iPhone.
How to Choose the Best WhatsApp Backup Extractor
With WhatsApp backup extractors, you can extract WhatsApp messages from iPhone backups, WhatsApp backups from Google drive, and WhatsApp backup extractors for android users.
There are many reasons why the extractors that'll be discussed in this article are the best for your WhatsApp. If you want to find the best extractor, you may check if it has the following features:
Highly compatible and quickly recover data with ease without Glitch.
Ensure the security of the extracted data.
Preview data before extracting and selectively extracting the needed chats.
User-friendly with an excellent user interface and easy to use.
 
The Best WhatsApp Backup Extractor -- iMyFone ChatsBack
iMyFone ChatsBack is the best software that you can use for WhatsApp data extractor. You can extract different WhatsApp backup files by using this software for both iOS and Android users.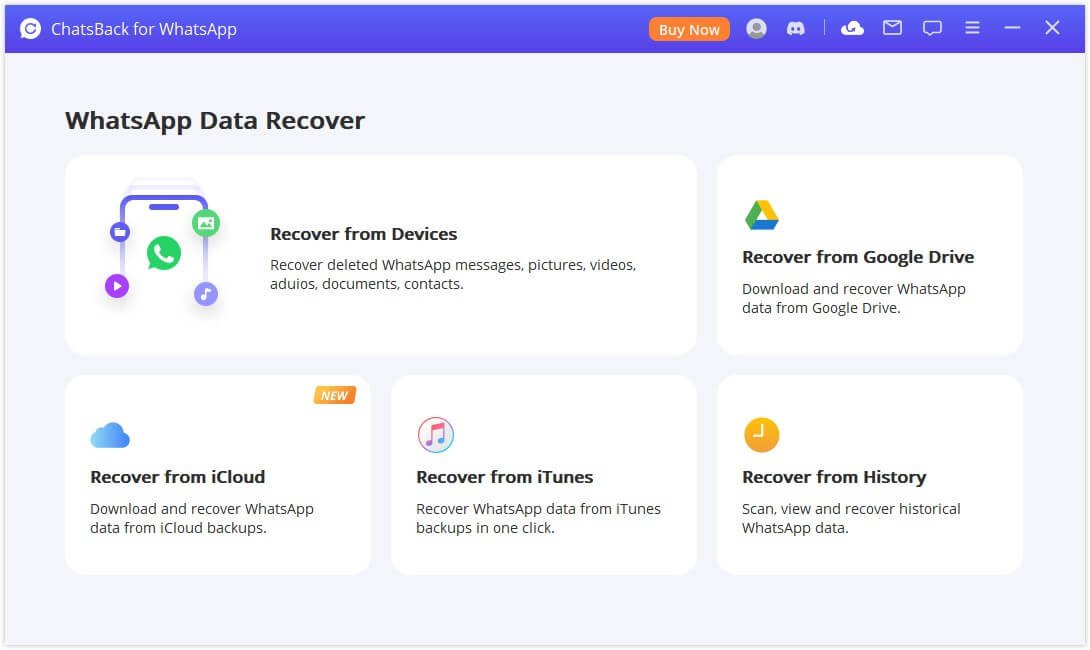 It also has below other features which makes it stand out.
This gives 100% security for all extracted WhatsApp messages and attachments.
It has the highest success rate of retrieving deleted WhatsApp messages or files.
You can preview WhatsApp conversations for free before performing the final recovery of the files and selectively recover the chats you need.
Supports the exportation and restoration of WhatsApp messages or conversations to your device or computer or device.
Below are the steps to get the extractor working perfectly on your device. Let's take the steps to extract WhatsApp data from iTunes backup as example.
Step 1: Launch the program on your computer or device, and select the mode iTunes from the home page.
Step 2: Choose the iTunes backup you want to extract and click start to scan the backup.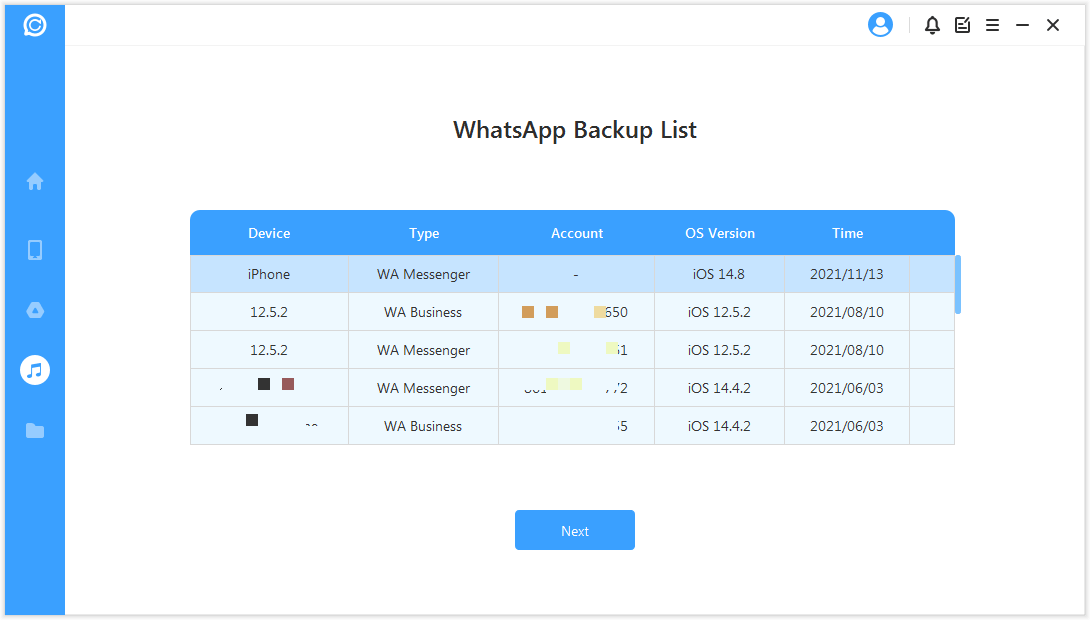 Step 3: You can extract your WhatsApp messages to the computer after scanning. Also, you can view the data before extracting.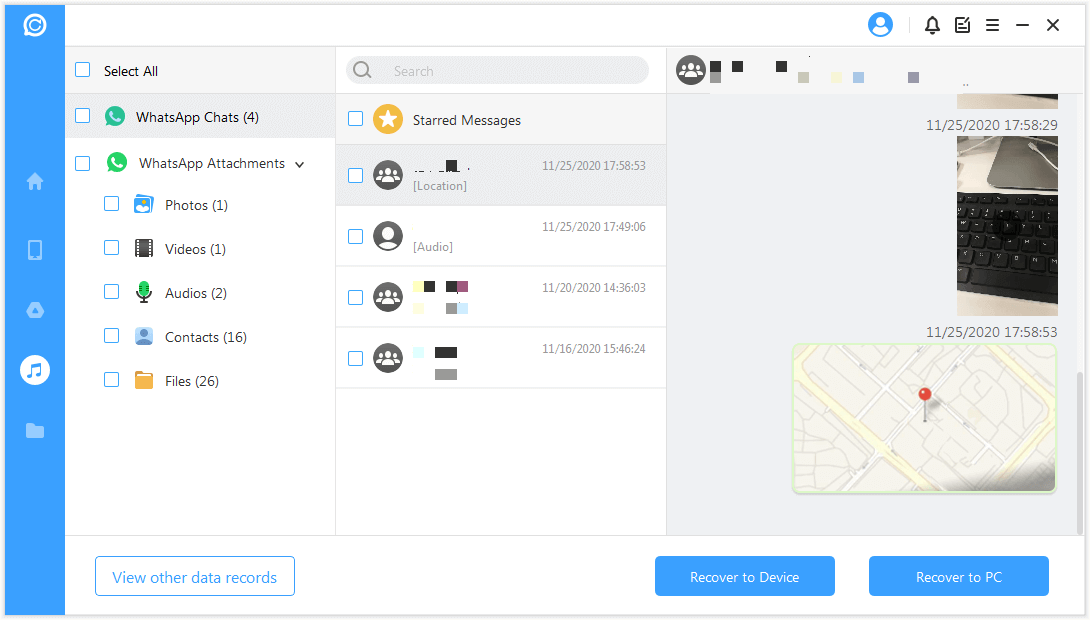 The Other 2 Best iPhone Backup Extractors for WhatsApp
This is another category of WhatsApp backup extractor, which is specifically made for iPhone users. Suppose you are an iPhone user and you would like to get your WhatsApp data extractor done. In that case, below are the best software for you as they're specifically tailored to iPhone users.
1. iMobie PhoneRescue for iOS
Every software has specific users attached to them. Like the previous software discussed, this is mainly for individuals using iOS devices and would like to use their WhatsApp backup extractor and WhatsApp chat extractor. iMobie PhoneRescue allows you to get back those lost data through their software upgrade.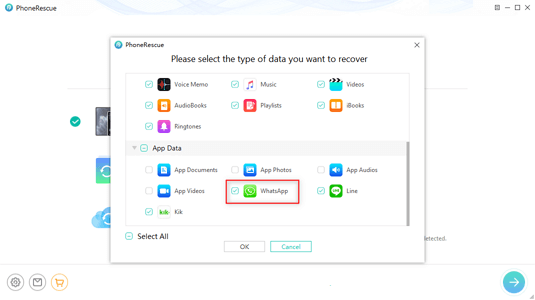 PROS
Support more than 16 kinds of data types except WhatsApp.
Preview files to know what you are extracting.
CONS
It often fails to extract files from the backup.
The app takes more that 5 minutes to scan a backup of 2 G.
Website link: https://www.imobie.com/phonerescue/ios-data-recovery.htm
2. Wondershare Dr.Fone - Data Recovery (iOS)
This software is quite important for WhatsApp backup extractors. It helps individuals be able to extract with ease all lost files. Dr.Fone is a mobile device solution to help restore lost files.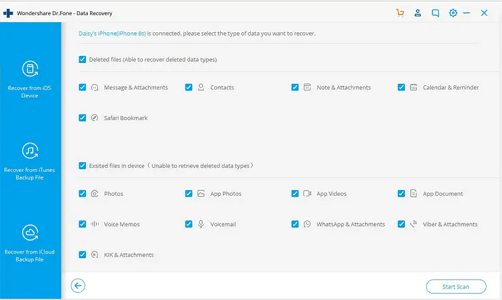 PROS
Extract the WhatsApp data from backup fast.
Support multiple devices.
CONS
Sometime, it doesn't show previews of the files.
It doesn't always success to extract the required data from backups.
Website link: https://drfone.wondershare.com/iphone-data-recovery.html
The Other 2 Best WhatsApp Google Drive Extractors
WhatsApp Google drive extractors made only for android devices are the best android version extractors that help restore lost files and corrupt files.
1. Github WhatsApp GD Extractor
Github WhatsApp GD Extractor is one of the best-scripted ways of WhatsApp backup extractor from Google drive. It is a script of the open-source made using python, which will help you extract data loaded on Google drive.
PROS
The app is free.
Both media and non-media data can be extracted from your backups.
CONS
Only people with knowledge of programming can use this software.
It is hard to get support.
Website link: https://github.com/EliteAndroidApps/WhatsApp-GD-Extractor
2. D-Back (Android)
D-Back (Android) is the last pick for us in this article. It is best suited for android users and will help recover every file for WhatsApp. It specializes in getting lost data found, damaged data, and virus attacks.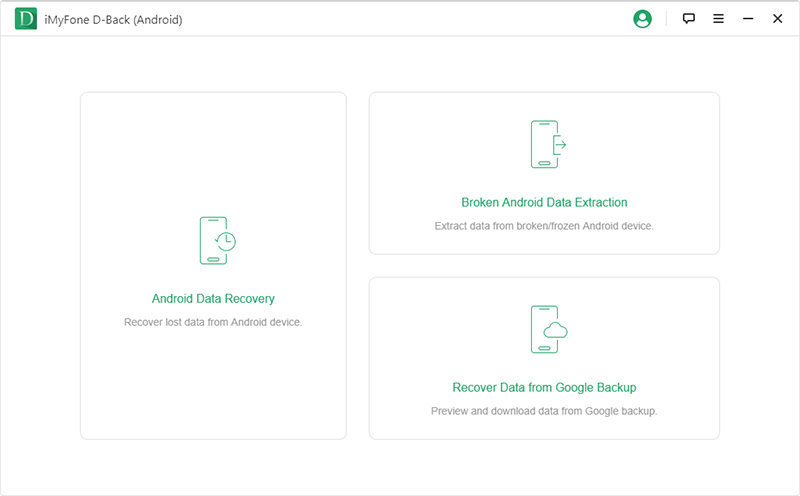 PROS
Extract your WhatsApp data with a couple of clicks.
Friendly user interface and preview the data before extracting.
CONS
Sometimes it takes a long time to extract data.
It is not free.
Website link: https://www.imyfone.com/android-data-recovery/
Conclusion
Having discussed the top 5 WhatsApp backup extractors, it is worth trying out either of the five depending on the device you are using. This brings hope to our lost files and helps us quickly recover them without wasting a lot of time.