As one of the most well-known jailbreaking assistance apps, 3uTools does a great job integrating various jailbreaking tools and functions into one app. Besides jailbreaking, 3uTools is also sometimes considered an iCloud activation lock bypass tool.
But does 3uTools really bypass activation lock?
If not, then is there any other application that bypasses iCloud activation lock without password?
That's what we're going to find out today.
The Unbiased Review for 3uTools
What is 3uTools
3uTools is an all-in-one application bundle for iOS users to easily manage files and data, customize their devices with different ringtones and wallpapers, or jailbreak/flash their devices.
The application provides various function modules and utilities so that you can easily customize your device or jailbreak your device with only 1 app.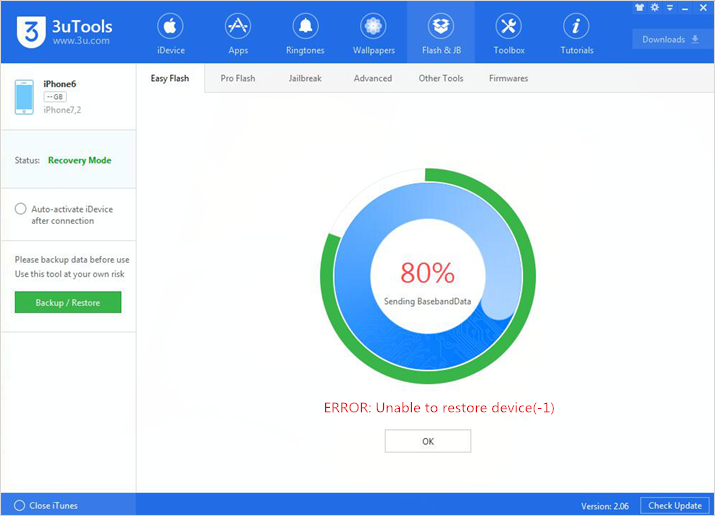 Features of 3uTools
Install IPA files
Flash and jailbreak your iPhone
Customize your iPhone
Image and video conversion
Enhanced file management
Can 3uTools be Used to Remove Activation Lock?
Although 3uTools is a convenient application for Apple users, you cannot use 3uTools to remove activation lock. 3uTools is a robust Flash tool that lets you choose a different iOS firmware to update or downgrade your device. It allows you to "jailbreak" your Apple device and it is compatible with most iOS and models. But if your device is has an activation lock, there is nothing that 3uTools can do before you remove the activation lock with dedicated software first.
User Reviews of 3uTools
"Easy to use. Good accessibility and convenience as it promises. Jailbreak easily." -- A CNET user
According to multiple online reviews, 3uTools is a good application for jailbreaking an iPhone or iPad. The fact that it is free is also a big plus for many iPhone users. It is also reportedly easy to use. On the other hand, the English grammar phrasing used for some instructions can sometimes be a little off. But to sum up, 3uTools is highly user friendly in terms of tweaking your iOS system without an activation lock.
An Alternative Way to Successfully Unlock iCloud Account on iPhone/iPad
As we already know, you can only use 3uTools to jailbreak a device without activation lock. If your device has an activation lock, then this is when iBypasser comes to play.
iMyFone iBypasser is a professional iCloud activation lock bypass program that is capable of bypassing iCloud activation lock on iPhone 5S to iPhone X running iOS 14.7.1. It is specifically developed to bypass iCloud activation lock and remove iCloud account so that you can switch to a new account and enjoy all the features. You can download iBypasser for free with the buttons below and give it a try if your device has an activation lock or your want to remove the iCloud account on your device.
Features of iMyFone iBypasser to Bypass Activation Lock from iPhone:
Bypass the iPhone activation lock screen without 3uTools or any password.
Remove iCloud account from device and sign in with a new one.
Use a different Apple ID after bypassing the iPhone activation lock screen.
Disable tracking or erase from the previously used Apple ID.
Enjoy iOS features after removing activation lock screen.
Steps to bypass iCloud activation account on iPhone via iBypasser:
Step 1. Launch iBypasser on a computer. Click "Start" and connect your iPhone to the computer.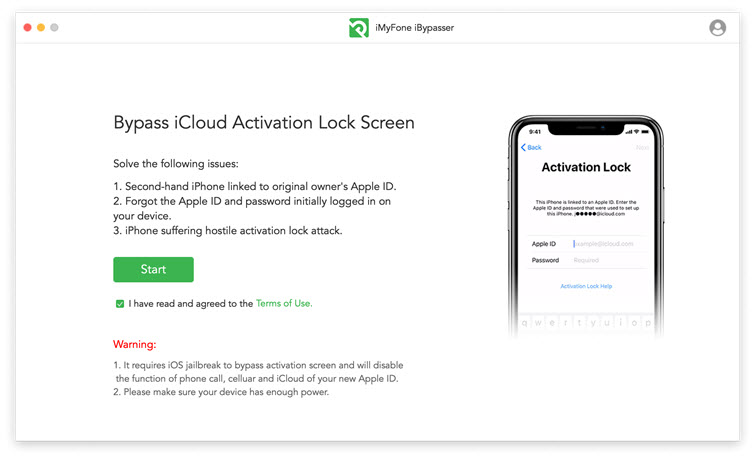 Step 2. A jailbreak package will download to your computer.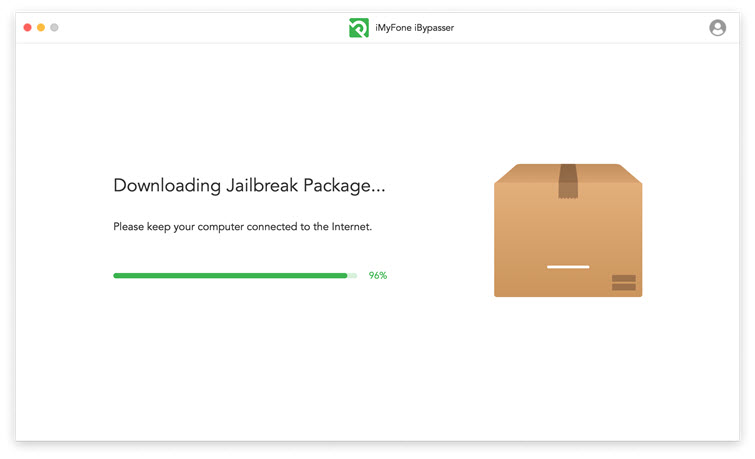 Step 3. Follow the onscreen steps and click "Next" to proceed when the jailbreak is done.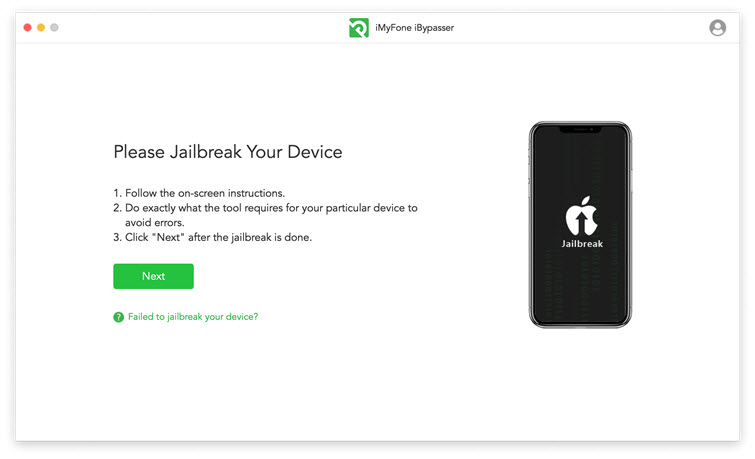 Step 4. Click "Start Bypass". iBypasser will start bypass the activation lock screen on your iPhone. It will be completed in a few seconds.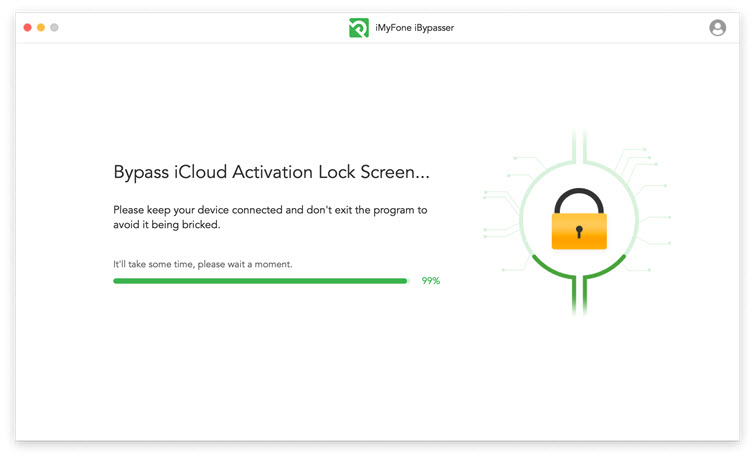 Part 3: Frequently Asked Questions about 3uTools
Here are some popular FAQs on 3uTools, and we offered the answers below.
Q1: Is 3uTools free?
Yes, it is. The 3uTools website won't charge any type of fee to download and install this application. All its functions, including the jailbreak services as well as the other features present, are totally free to use.
Q2: What devices are compatible with 3uTools?
Basically all devices with the iOS system are supported by 3uTools. These include broad categories such as iPhones, iPads and iPods. This tool will update its services and supporting range when iOS releases new updates.
Q3: What is the difference between 3uTools and iBypasser?
3uTools is a jailbreaking and tweaking toolbox that allows you to tweak your iOS system. But it doesn't work if your device is activation locked. To bypass or remove the activation lock, you need to use iBypasser. During using iBypasser, your device will also be jailbroken so you don't even need 3uTools afterwards.
Q4: Are there other tools to bypass activation lock?
Yes, but we recommend you use iBypasser to bypass activation lock because we are confident that iBypasser is one of the most effective activation lock bypass tools you can ever find. You can download it for free with the links below, and our customer service is online 24/7 in case you have any questions or doubts.
Conclusion
3uTools can not bypass the iCloud activation lock. An alternative way iMyFone iBypasser is highly recommended to you because it is so powerful and effective to remove the iCloud activation lock screen within few seconds. Just have a try and let iBypasser do the job for you. It won't let you down.