Are you the one having an iPhone and you have got stuck at your lock screen? No problem at all, because it is one of the common phenomena that people encounter if they have iPhones or when they forget their screen password. If you have also forgotten your password, this article is surely meant for you because, in this article, we will discuss how to unlock your iPhone with Siri. Also, you will get to know about the process of how to unlock the iPhone without Siri.
Part 1: How to Unlock iPhone with Siri
It is a very popular method of unlocking the iPhone screen by ticking Siri. This method is almost known to everyone, so without wasting a second, just hit the following steps.
Ask Siri any random question, for example, what time is it Siri? It will Result in appearing clock application.

Somewhere there would be a plus button; then search anything in the search bar.
Now tap on the select all option. Tap on share and again click on the option message.

Add any contact by typing the name of the contact in the bar and selecting it on creating a new contact.

Now choose a photo from the home button, and you have unlocked your iPhone successfully with the help of Siri.
Following these easy steps, you can easily unlock your iPhone. And there is no need to step out of your door and ask the help from a technician.
Part 2: How to Unlock iPhone Screen without Siri
In this section, we will be discussing how you can successfully unlock your iPhone screen without using Siri. We will elaborate 3 procedures to let you get into your iPhone. Let's have a look at all of them.
1

iMyFone iBypasser
The user can easily unlock his\her iPhone screen with iMyFone iBypasser. It is a legit tool that will help you bypass the activation lock and remove the lock screen. The first and very important thing about this tool is it works very well and gives smooth functionality to the user.
Here is a video tutorial on how to remove iCloud activation lock with iBypasser.
Steps to Follow
After successfully installing iBypasser on a computer, follow the steps below to bypass the activation lock screen and activate your iDevice without Apple ID.
Step 1. Launch iBypasser and click the "Start" button. Connect your iPhone that is stuck on iCloud activation lock to the computer.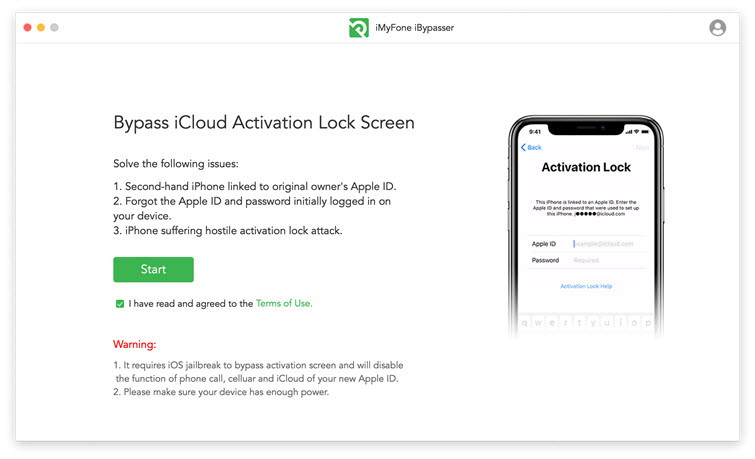 Step 2. Jailbreak is the precondition of bypassing activation lock. The software will download a package that can jailbreak your iPhone.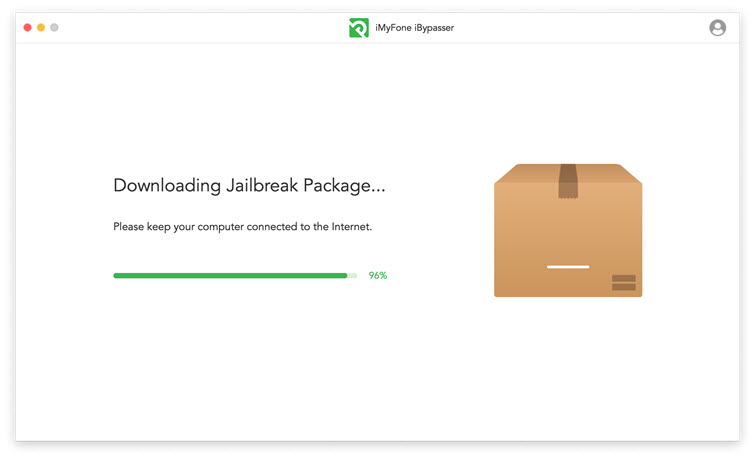 Step 3. When downloading completes, take simple steps displayed onscreen and click "Next" to when jailbreak succeeds.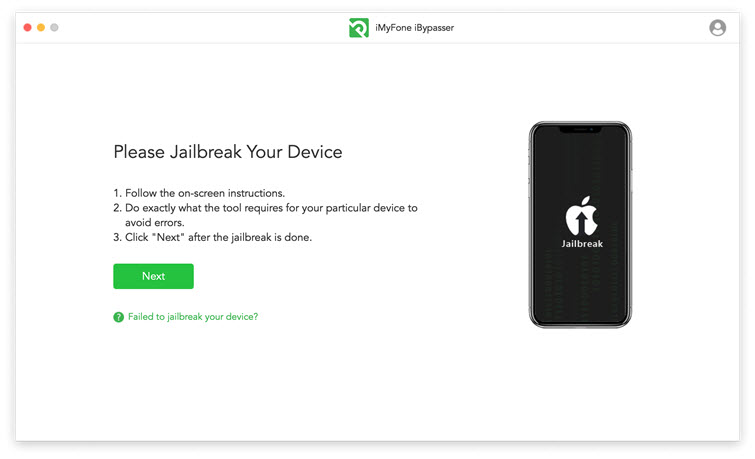 Step 4. The program will begin bypassing the iPhone activation lock screen. Second later, you can access the device and use a new Apple ID.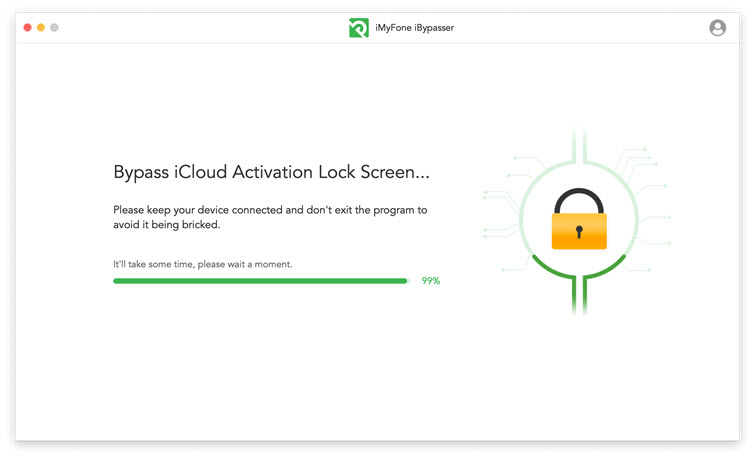 2

Find My iPhone
The second method is via the 'Find My iPhone feature'. We can say that it is one of the most used ways to unlock your iPhone screen without Siri. For that, you need to grab another device or a computer. In this way, you will be able to go to the Find My iPhone page.
Log in to iCloud using your Apple ID username and password.
Select Find iPhone.
Select All Devices.
Select the iPad that you want to unlock.
Remove from Account > Erase iDevice.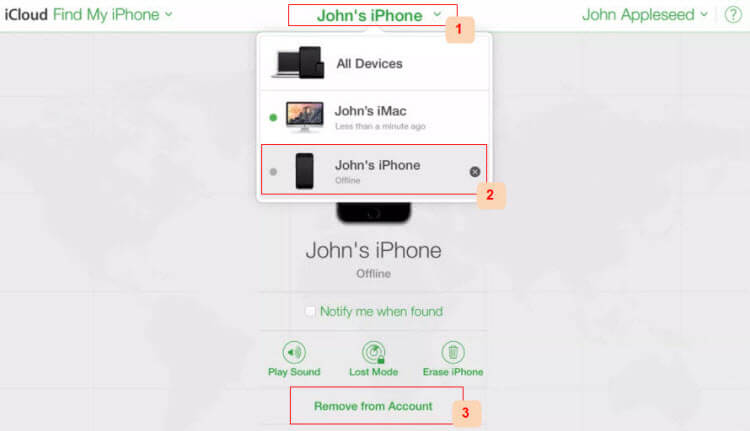 Note
Make sure that you do a backup before using this method because, in this way, you will not be able to get any data from your device as it will be completely removed or deleted.
3

By iTunes
Suppose you have forgotten the password of your iCloud account. And also, you are unable to unlock your iPhone screen. The main question that arises here is whether you are unable to use your device again? So the answer is necessarily not because there is another we that how you can turn on your phone screen without Siri by using iTunes applications on your Mac operating system.
Following are the steps that you need to follow to perform this procedure and successfully unlock your iPhone screen.
Install iTunes on your computer; it would be already installed if you are using Mac Book.
Once you have installed your iTunes connect the application to your phone and launch iTunes.
Tap on the summary, and this will automatically take you to a page where all your information or phone is displayed.
Now click on the restore iPhone button and follow the complete instructions.

Once your iPhone is restored, the lock screen will be removed, and now you can again set your password.
Note
You can easily unlock a disabled iPhone 7 or iPhone 7 Plus with iTunes by following the instruction above. However, Since iTunes could sometimes be unstable, especially on Windows, you might encounter some problems like iPhone won't connect to iTunes or iTunes not recognizing iPhone during the process. If you want to be trouble-free and avoid all that problems, these solutions below might suit you better.
Conclusion
Summarizing our detailed discussion regarding screen unlocking with and without Siri. There are three possible ways through which you can again use your device to unlock it. Among them, iMyFone iBypasser is the best and most efficient method that you can go for. Because it does not have any drawbacks, and you can smoothly unlock your iPhone. Also, there is no need to grab another device at all. So without any fear, launch this application or tool into your device and get yourself free from all worries.