Have you ever unintentionally locked your iPhone and are now unsure how to unlock it? Consider whether you want to unlock your iPhone before the timer expires. However, there is a far simpler and quicker method to unlock simple mobile iphone. You must also fulfil additional prerequisites in order to unlock your iPhone. In this post, we've discussed online resources and a number of technologies that can be used to unlock Simple Mobile iPhone.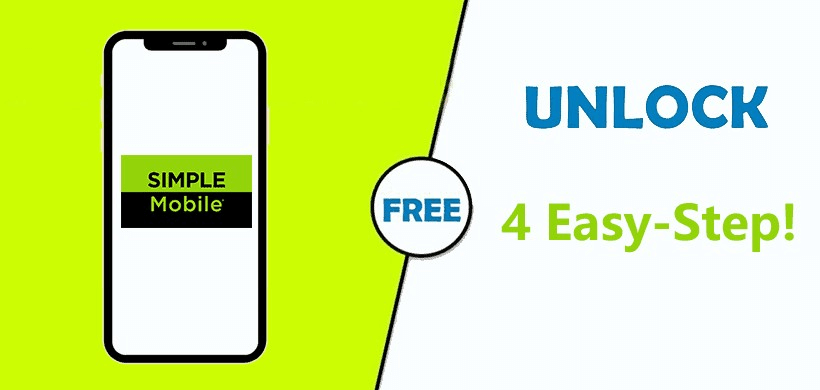 Part 1: Something Should Know About Unlocking Simple Mobile
1

What is Simple Mobile?
In November 2009, Simple Mobile inc started as a prepaid mobile network operator of T-Mobile US. Later, An American-based mobile phone supplier called TracFone Wireless, Inc. aka TFWI, secured Simple Mobile. In 2012, Simple mobile was acquired as a wing of TFWI. Simple Mobile aims to provide wireless devices at reasonable prices.
2

Why Unlock Your Phone?
Unlocking your phone is essential for several personal reasons. Though, there are two basic reasons to unlock a Simple mobile iPhone.
(1) Internationally Travelling
It will be disastrous to use a locked phone when traveling for a few days. If you use a sim card, you will run into a lot of issues. If your phone is locked, it will be difficult to reach people. You won't be able to use data or make calls, for example. But you can only do this if your phone is unlocked. You will be free to conduct phone calls, use the internet, record your travel experiences, and other activities.
(2) Switch Carriers
Anyone who is dissatisfied with the network provider's present services is likely to consider moving carriers. As a result, only an unlocked phone will be able to change providers. Therefore, before switching carriers, unlock an iPhone with a simple mobile plan. The obvious reason to unlock your locked iPhone right now is for that.
3

The Requirements for Unlocking Simple Mobile Phone
To unlock simple mobile iPhone, a few requirements must be met. These safety limitations are required to maintain the notice. The rights and claims of the consumer shall be protected in this manner. It is crucial to keep track of all the requirements that will be stated.
An essential requirement for a Simple Mobile phone is that it must have been in use for less than 12 months. It is an important step in safeguarding safety and protecting. The action is important for maintaining the lock's and device's confidentiality.
The fact that you are not carrying a similar gadget that has been reported stolen or lost is a second plausible argument. Because possessing a registered stolen or lost device may help you become the subject of additional official inquiries. Make sure you are the sole owner of the device's rights and claims.
Finally, and maybe most significantly, in order to request an unlock, you must be an upright user of an iOS smartphone. If you don't have any consumer rights regarding the equipment, it will be risky. While the procedure is being unlocked, there will be delays.
Even though you have all the prerequisites, your device still won't unlock. In exchange for your new phone purchase, Simple Mobile commits to grant you a portion of your money back.
Part 2: 3 Online Services Using IMEI to Unlock Simple Mobile iPhone
The best solution to unlock Simple Mobile iPhone is to use their IMEI number. Your iOS device's IMEI or serial number must be entered in order to proceed with the unlocking process. Each device has a 15-digit code called the "International Mobile Equipment Identity," or IMEI. It is a unique and exclusive code for a device that can only be owned by one device.
Go to settings to find your device's unique code. The device's IMEI number may be found in settings under general and then about. You may also use the iphone app to quickly find the IMEI by dialling *#06#. Connect your iPhone or iPad to a PC and launch iTunes if the previous approach fails. The IMEI number will be shown beneath the name of the device.
Now let's see how to use IMEI to unlock the iPhone with the online services.
1

iMeinow
With iMeinow, your device may be quickly unlocked. Online services are available to unlock simple mobile iphone. There will be a barren bar on the software's webpage. An IMEI number must be entered in the space provided. Enter the serial number if your device doesn't have an IMEI number. All of the issues will be resolved after you click the Unlock Now button.
The time they take is up to 20 days. After getting the details through database, they contact the manufacturers.
They make a note of the unlocked status of your IMEI in the database maintained by your producer, which is subsequently synchronized with your carrier. They will drop an email as soon as the device is unlocked to let you know that the handset is unlocked and you are free to use it whatever you want at that point.
Then we whitelist the IMEI officially. Once your phone is unlocked, you will be notified soon. They give you a full unlock money back guarantee.
2

Unlock Phone SIM
An online service that can unlock your iPhone is called Unlock Phone SIM. It is a simple procedure. You may use quick to unlock an iPhone from Simple Mobile. Your iPhone will be unlocked by the software while being operated in a secure and safe manner. Visit the iPhone Unlock website to unlock. Enter the IMEI number in the empty field and then click the Unlock Now button. You'll get your phone unlocked.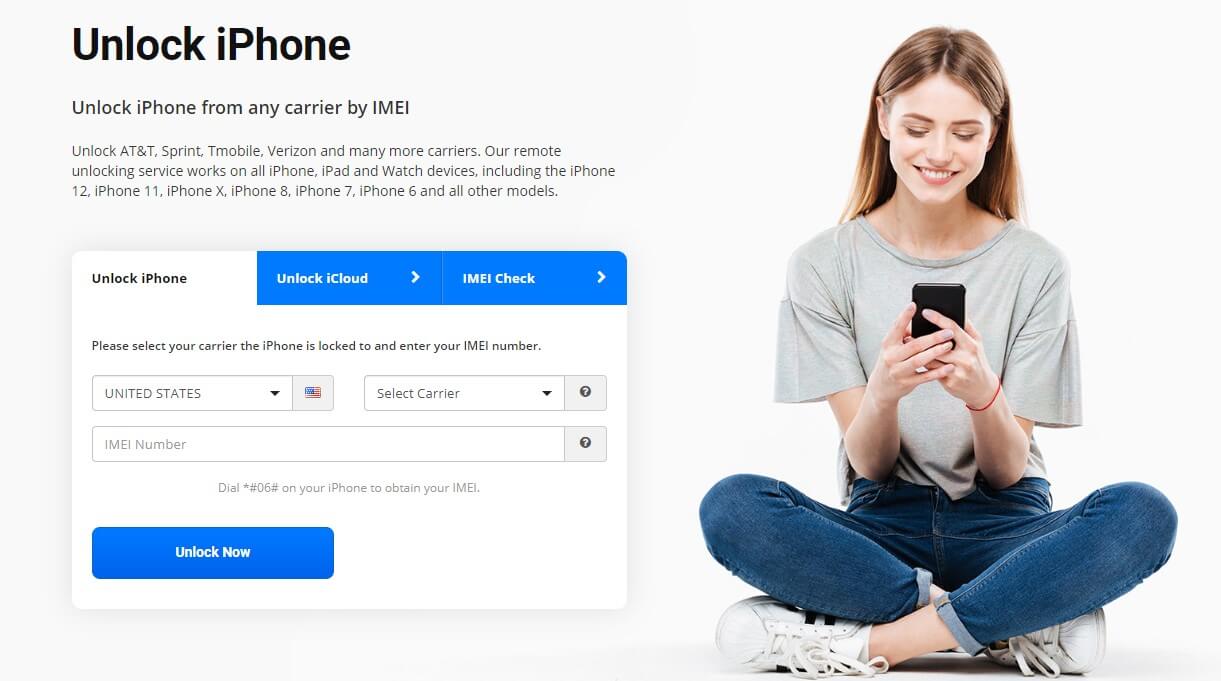 3

Official SIM Unlock
Another piece of software that outright promises to unlock your iPhone is called Official SIM Unlock. For many years, they have operated their services. Only an IMEI number needs to be typed into the blank web field. After that, simply click the Unlock Phone button to begin the process. You will unlock your phone after the procedure is finished in a little while.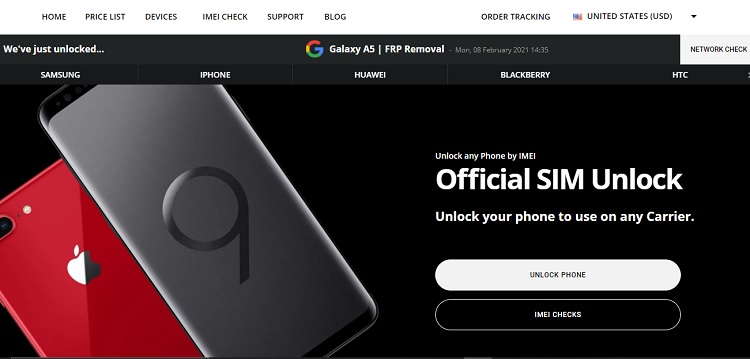 Once they receive your payment, and the processing of your order has begun it will roughly take around 24 hours to unlock an iPhone. Your login information for real - time tracking will be sent to you in an email.
When the unlocking of your phone has been finished, you will get an email with the verification of your unlocking code as soon as it is ready. Using a data or WIFI connectivity on an iPhone is all that is required to successfully unlock it.
4

Tip: Disadvantages of SIM Unlock Service You Should Know
Well, using a SIM unlock service to find the freedom of using the iPhone with the carrier of your choice surely seems like a great idea. It sounds great because you are paying a small amount of money to unlock your phone and avoid large roaming charges and phone bills. However, these services don't work for everyone and the chances of you being one of them is quite high.
There is always an uncertainty when it comes to relying on these services because firstly you don't have anything solid as a guarantee that it'll work. Also, they charge you money before beginning the process so if your phone doesn't unlock, your money will be lost. Keeping this in mind, it is better to use a tool specifically designed to unlock SIM carriers as their success rate is higher than online services.
Part 3: Ultimate Solution to Unlock Simple Mobile iPhone - iMyFone iBypasser
Using IMEI number to unlock Simple Mobile iPhone is a good way.
However, some of the providers charge a fee to unlock IMEI-locked simple mobile iPhones. But what if there were more trustworthy software for unlocking your phone? Yes, iMyFone iBypasser exists. Software is used to unlock the Activation lock without the need for an iCloud account. Without any restrictions, you can slip out of the lock screen. What's more, of course, help you change your iPhone to any carrier you want.
Key Features:
Regardless of the network the iPhone was purchased from, without having to consult the network provider, iBypasser can help.
After having your iPhone SIM card unlocked, you are free to use it with any carrier you choose.
Can also bypass iCloud activation lock and turn off Find My [device].
100% risk-free and there will be NO damage to your iPhone.
Here is the video tutorial to unlock carrier-locked iPhone with iMyFone iBypasser.
Steps to Bypass iPhone SIM Lock
Step 1. Download and install iMyFone iBypasser on your Mac or Windows. Open it and choose "Remove iPhone SIM Lock" and hit Start.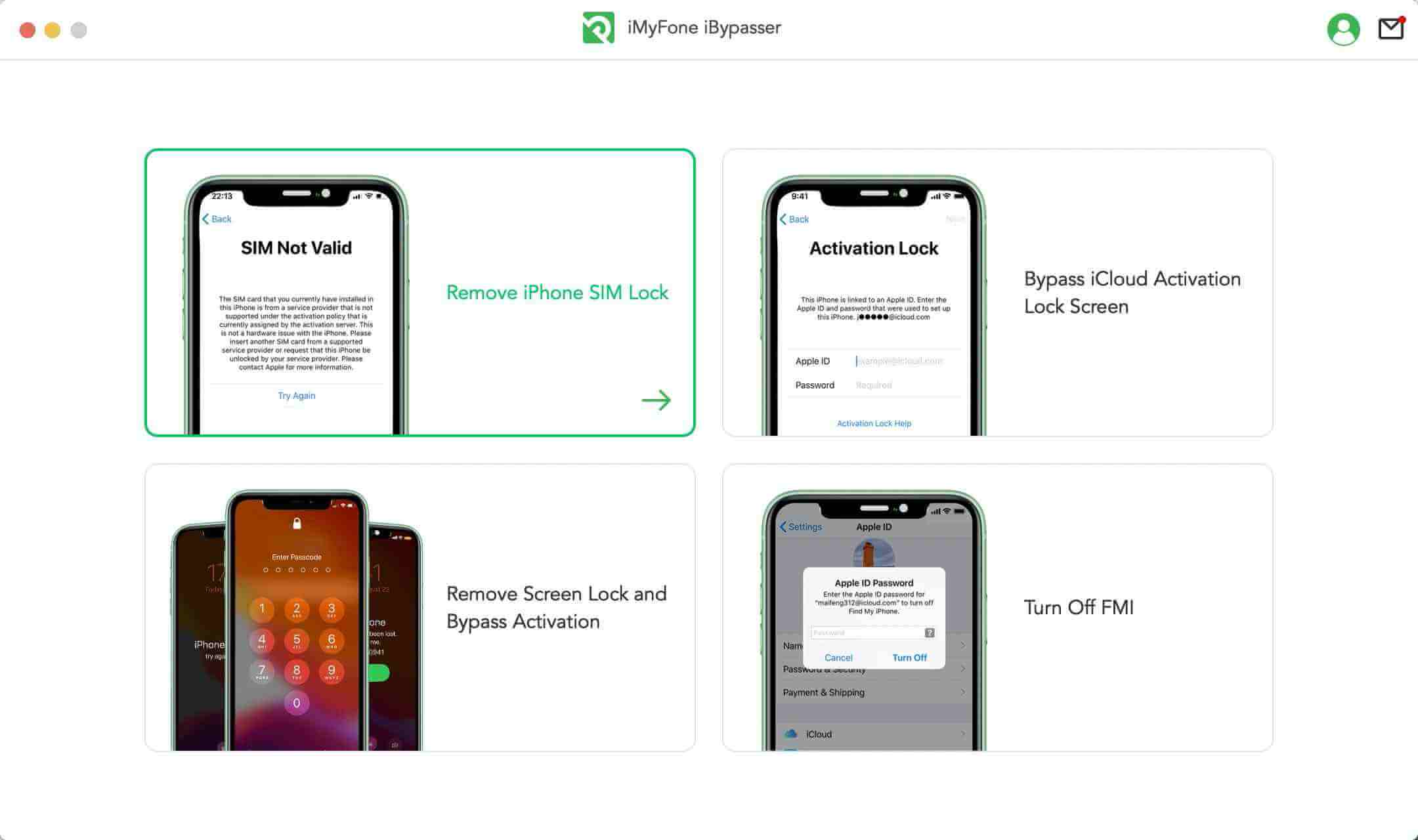 Step 2. Connect your iDevice to PC with USB cable.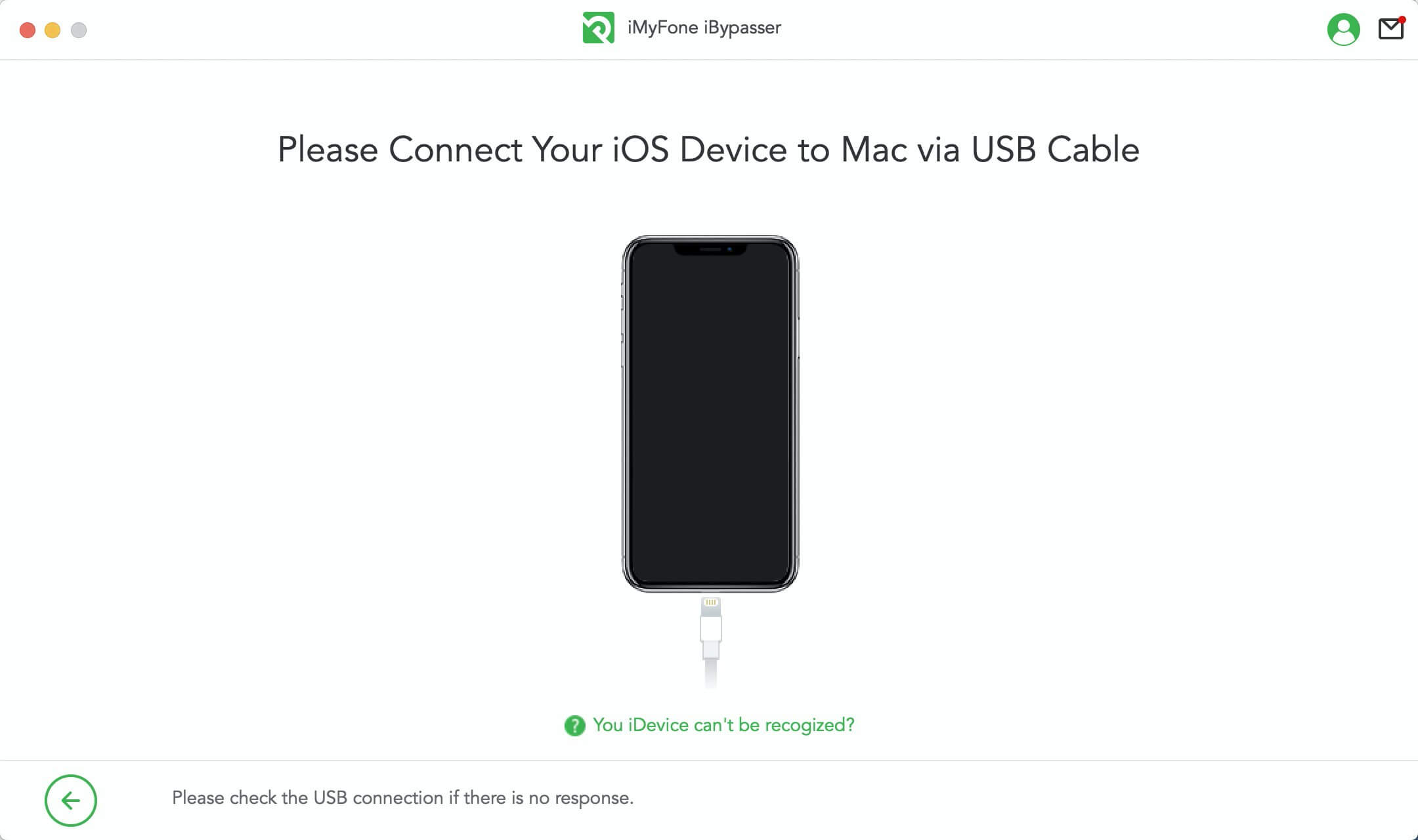 Step 3. Click Next to jailbreak the device.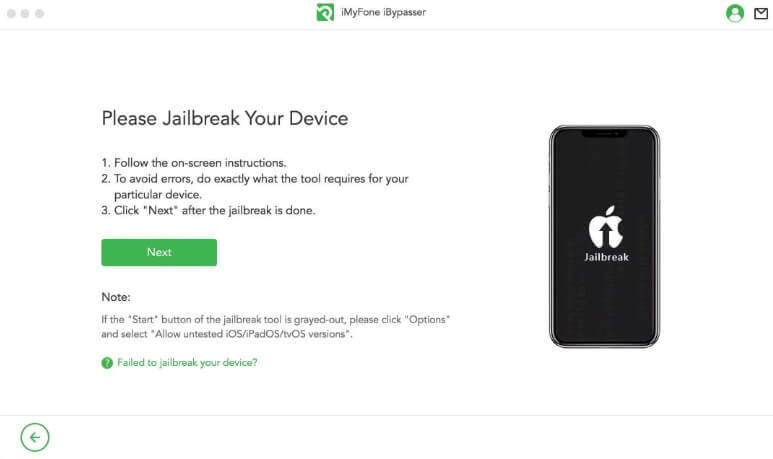 Step 4. Comfirm your device's information.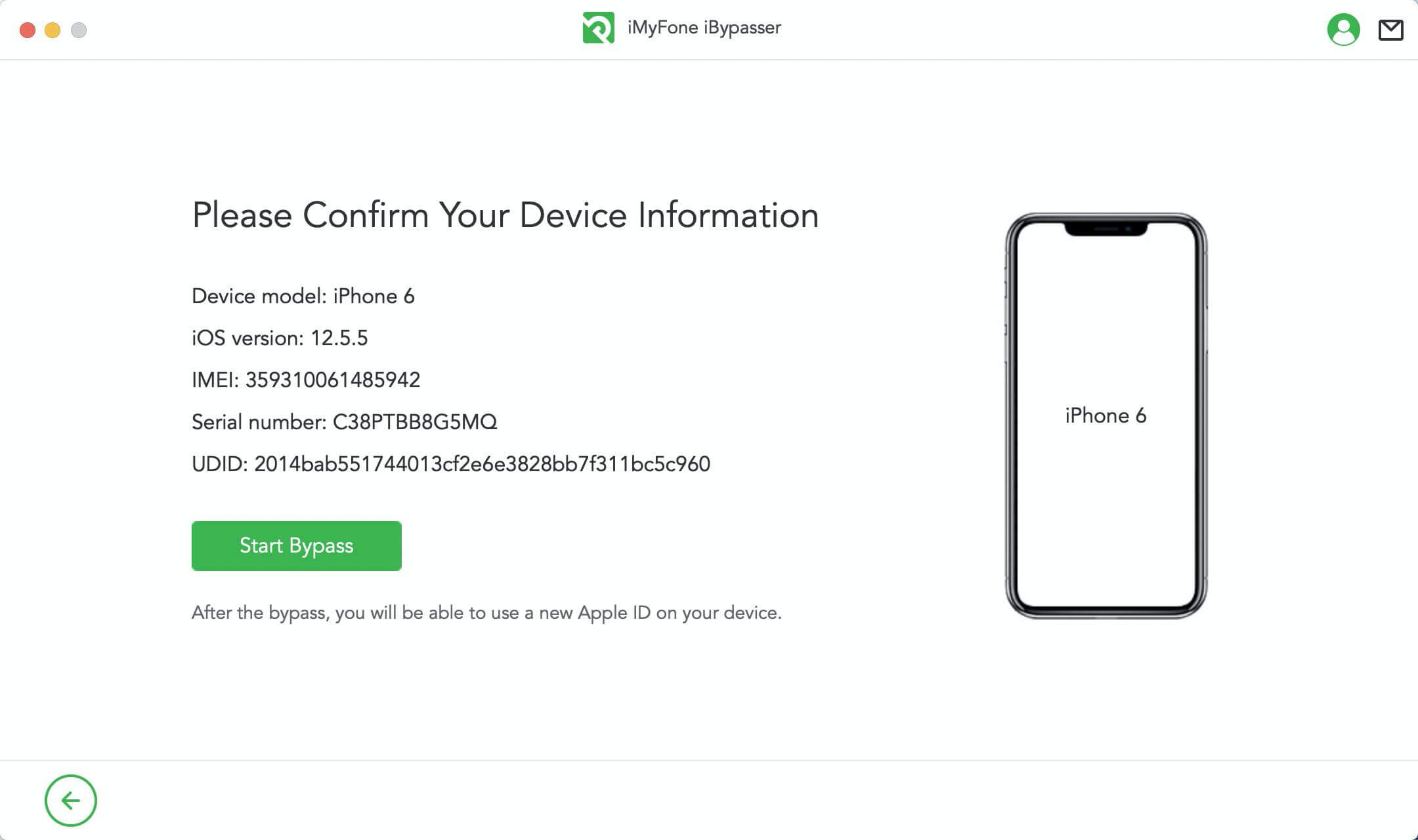 Step 5. Wait a minute to unlock the SIM lock.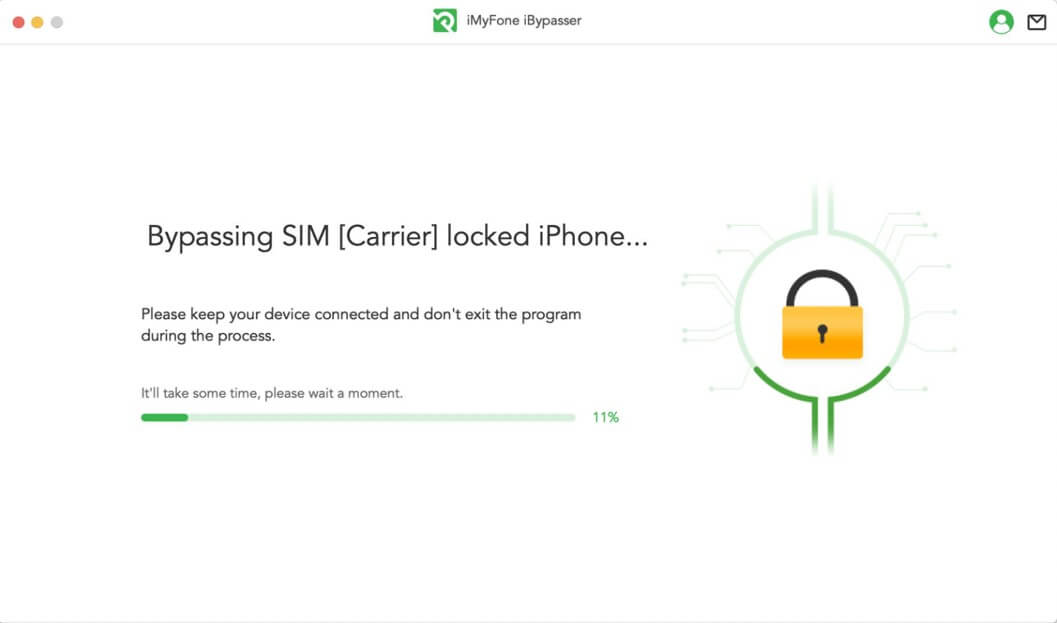 Step 6. Now successfully bypass the SIM lock.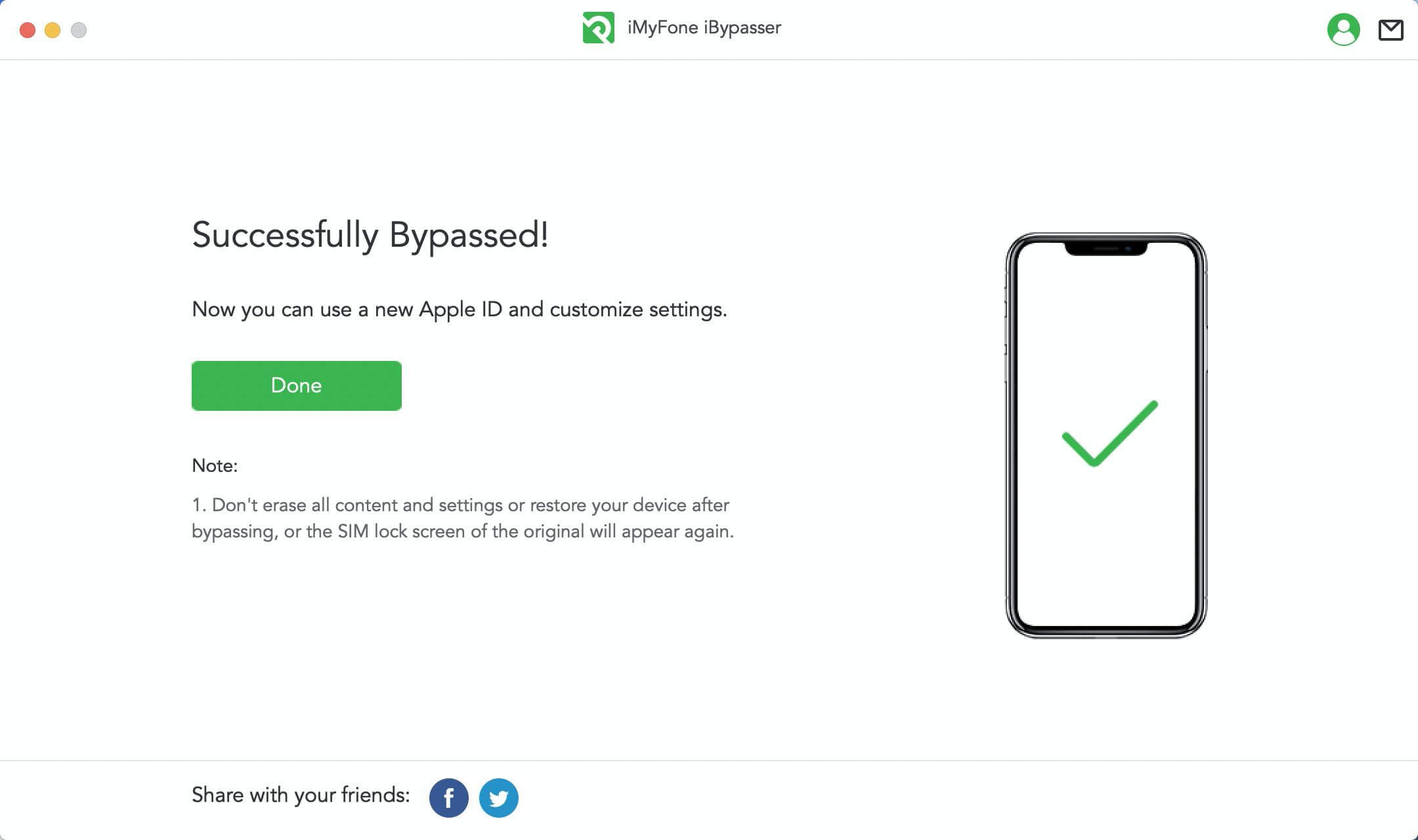 Final Thoughts
As we have discussed in great detail that unlocking a Simple Mobile is quite an easy job. Usually we have iMeinow and UnlockPhonesim for unlocking simple and specially iPhone devices. These apps really help people in unlocking their devices in a very short time. Another import app is iBypasser that works to activate or unlock your SIM in the device. You even do not need to have carrier provider while using iBypasser. I really recommend you to have a try on iMyFone iBypasser. It can help you unlock your phone quickly and easily.