Foreword
It has become a common misconception that by jailbreaking your iPhone, you can bypass the activation lock on it. Yes, bypassing activation lock does have something to do with jailbreaking, but maybe not the way you'd imagine.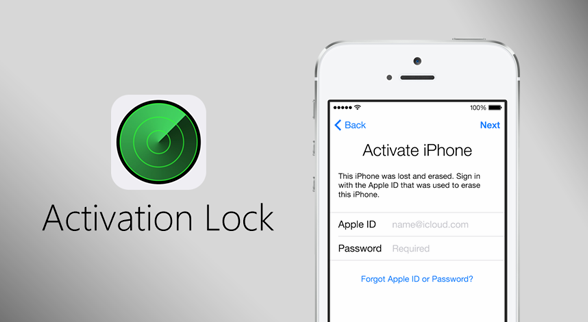 Today in this article, we will walk you through jailbreaking, activation lock, and whether jailbreaking bypasses activation lock or not.
Further more, we will also talk about how to bypass activation lock in the right way.
Now let's get started.
Part 1. Is It Possible to Jailbreak to Bypass Activation Lock?
In the past few weeks, many people have contacted us with the question "Is it possible to bypass iCloud activation lock by jailbreaking the iPhone or iPad?". To answer that question, we better start from the very nature of both Jailbreak, and activation lock. Or you can also directly jump ahead to the conclusion.
1.1

What Does Jailbreak Do?
Jailbreaking allows you to tweak or customize some features or functionalities of the iOS device to allow for the download and installation of additional applications, extensions, and themes that can't be acquired through the official Apple App Store.
Let's see what exactly jailbreak does. Here are the things you can do after jailbreaking.
Install unofficial apps.
Modify settings on the areas of the phone that were previously restricted.
Utilize third-party apps that can add tons of functionalities to your iOS device.
Unlock your iPhone to use it with a network carrier other than the one from which you purchased it.
Customize the look of your iOS device to suit you.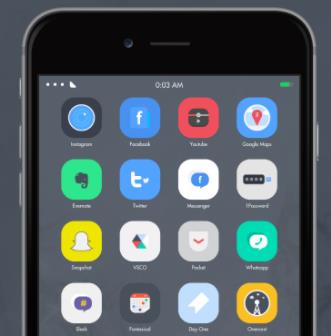 1.2

What Is Activation Lock
Activation lock is a security machanism on Apple devices associated with the FMI (Find My iDevice) feature. When FMI is turned on, you will have to confirm the Apple ID and password associated with the device every time you try to reset or erase it.
Most of the time, the activation lock won't cause much inconvenience for users. It becomes a problem mostly when you purchase a used device, and the original Apple ID was not logged out.
There are several ways to solve the activation lock problem. The most promising way is to get back your Apple ID and password, or let the original owner to unlock it for you remotely on iCloud. You can also try remove activation lock with a dedicated application.
1.3

So, Does Jailbreak Bypass Activation Lock?
With the explaintions above, the answer is clear: No, Jailbreaking solely does not bypass activation lock. However, to bypass activation lock, jailbreaking is necessary.
Let me explain.
As mentioned above, jailbreaking gives you the freedom to tweak the iOS system and most of the apps or functions. But when you are locked out of your device, jailbreaking doesn't help much. On the other hand, if you want to jailbreak activation lock, acquireing advanced access to the system is absolutely necessary. And jailbreaking is the key to those access. That is why most of the working jailbreaking tools are based on it.
As complicated as it might seems, bypassing activation lock could be actually easy with a proper application. Now let's have a look.
Part 2. How to Bypass Activation Lock without Apple ID and Passwords
To jailbreak and bypass activation lock, iMyFone iBypasser provices an all-in one solution. It includes the jailbreak process in the software if you are using a Mac. For Windows users, iBypasser also provides a step-to-step instruction to guide you through the entire process.
iBypasser can help you bypass activation lock on iPhone/iPad/iPod touch without previous owner's Apple ID or passwords, and without any safty concerns. Using this professional iCloud activation lock bypass tool, no matter you forgot the originally used Apple ID and passwords used on your own device, or bought a second-hand iPhone with "Find My" on, you can access the device and use it quickly.
Now let's see how to how to jailbreak an iPhone/iPad that is locked.
Video toturial to bypass icloud activation lock.
How
Steps to Bypass iPhone/iPad Activation Lock
Step 1. Launch iMyFone iBypasser on your computer, and click "Start". Connect your iPhone to computer with a lightning cable.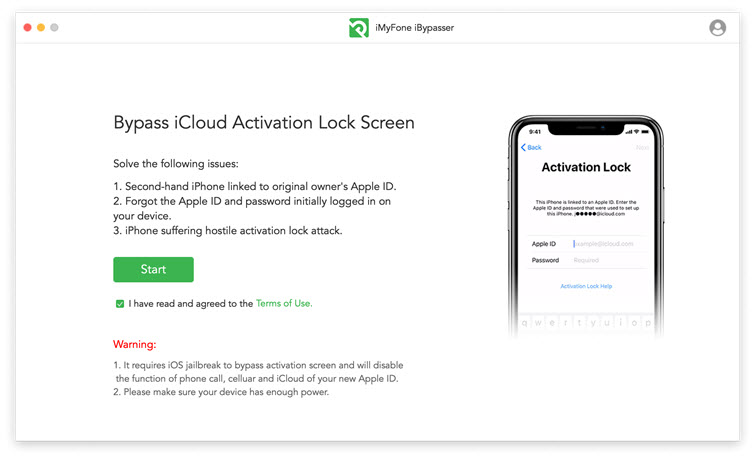 Step 2. If your device is not jailbroken, you need to follow the step-to-step guide in the app to finish the jailbreaking process.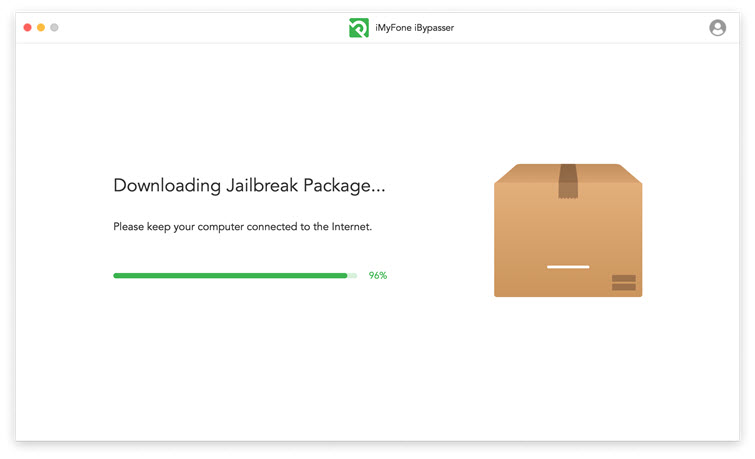 Step 3. The software will detect your device information automatically. Click "Start Bypass".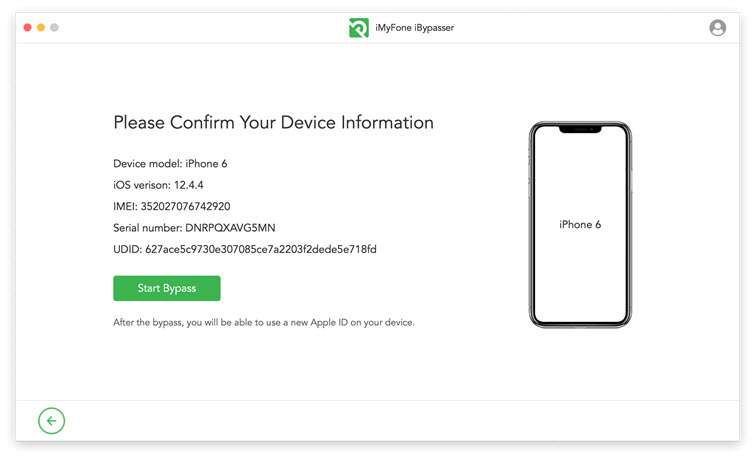 Step 4. iBypasser will instantly start to bypass the iPhone activation lock screen. It only takes take a few seconds to complete the bypassing process.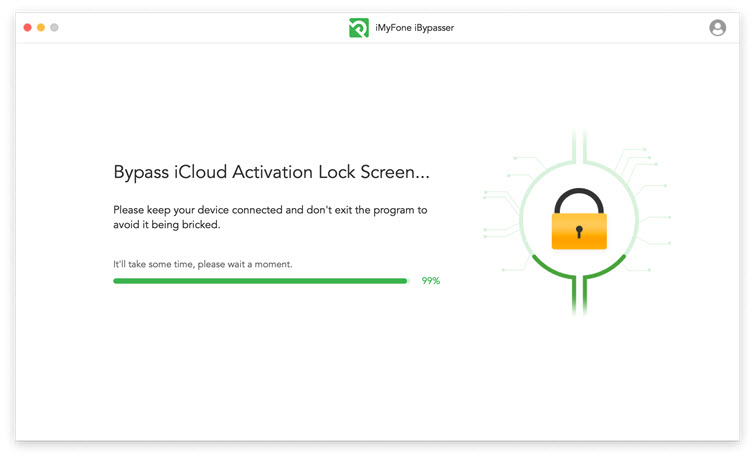 Part 3. Bypass Activation on iPhone 7 (And Similar Devices): Other Approaches
1

What's Different about iPhone 7?
If you're like millions of other people who own an iPhone 7, and wondering "can you jailbreak iPhone 7 to bypass its activation lock?", then the answer is just the same as the above. You cannot bypass activation lock by simply jailbreaking it. However, there are something different about iPhone 7 and similar devices like iPhone 6, 6s, or iPhone 8, even older device like iPhone 4s or iPhone 5.
As a classic iPhone model released in 2016, iPhone 7 has a large user base even in the year of 2021. Clearly, the activation lock on iPhone 7 can also be bypassed by iBypasser with the method in the last part. But for older models like iPhone 7, there are other methods that may also work.
Some of the methods require you to manually jailbreak, others require no jailbreaking at all.
Here are 2 of the most popular ways that you can try to bypass activation lock on iPhone 7, as well as other similar Apple models.
2

Jailbreak and Bypass Activation Lock on iPhone 7 with iFile
Step 1. First, you need to jailbreak your iPhone using Yalu Jailbreak tools. (You can go to step 6 directly if your iPhone 7 has been jailbroken.)
Step 2. Next, go to Cydia AppStore and download and install the following apps: iFile, iFirewall, and iCleaner. Each of these apps will have specific uses, as described below.
a. Using iFile, navigate to: var > keychains > (delete "keychain-2.db"). Once done, press and hold the power button and then choose "restart".
b. Using iFirewall, navigate to: Settings > Add new rule > "Deny All Connections". Add another rule for the website domain by inputting "com.apple.com".
c. Using iCleaner, disable iCloud Daemon (on the app's home page). Restart the iPhone.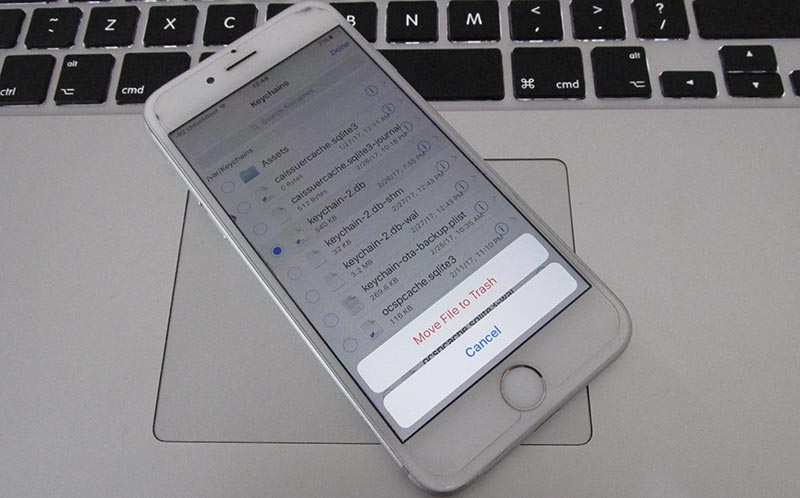 Step 3. On start-up, navigate to: Settings > iCloud > Find My iPhone > (Delete iCloud Account).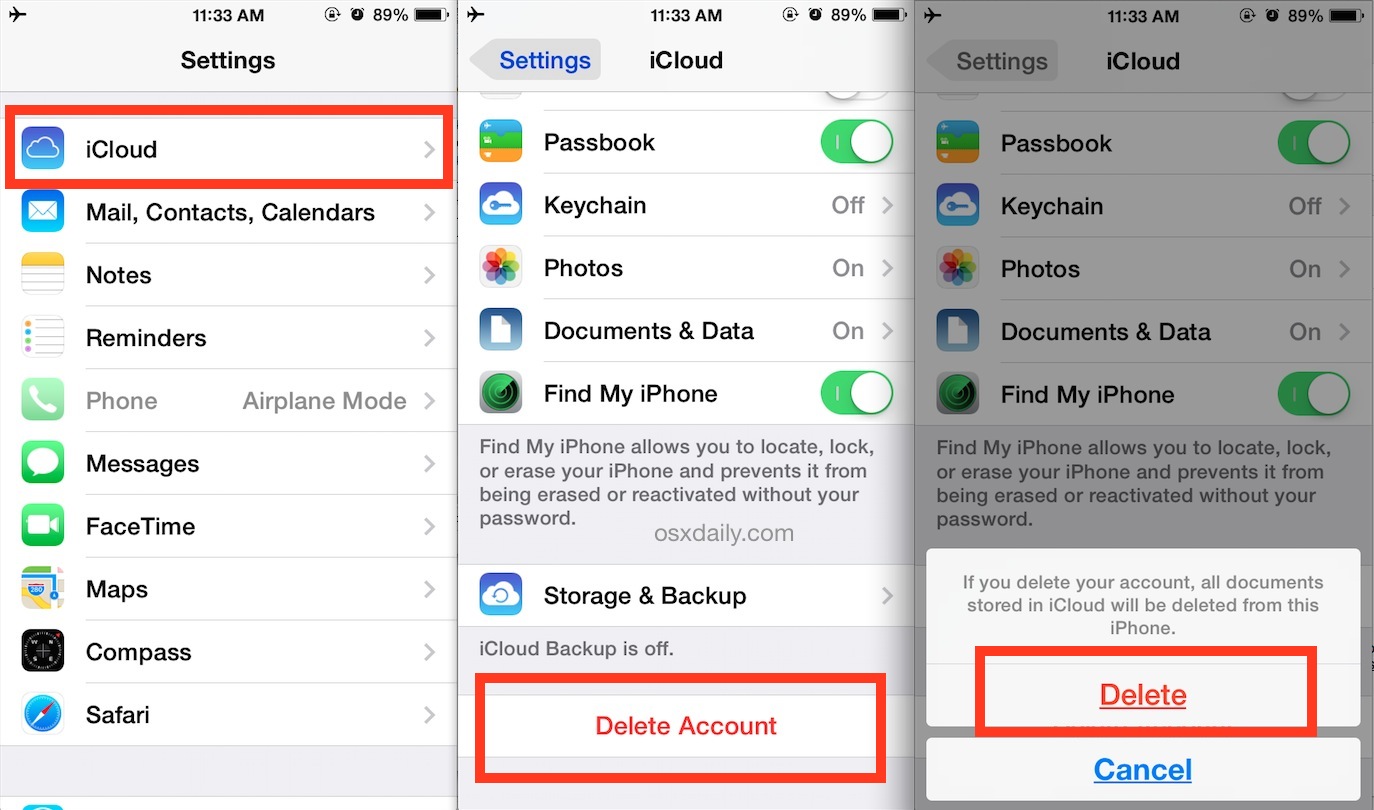 Step 4. Next, launch iCleaner and re-enable iCloud Daemon and then uninstall iFirewall through Cydia AppStore. Restart the iPhone.
Step 5. On start-up, navigate to Settings > (set up a new account). Ignore the notification saying, "server can't establish a connection".
Step 6. Upon successfully completing the sign-in process, activate "Find My iPhone" the official way. Once done, sign in to iCloud through your computer and localize the new device.
Step 7. Navigate to "Erase iPhone" and click on it.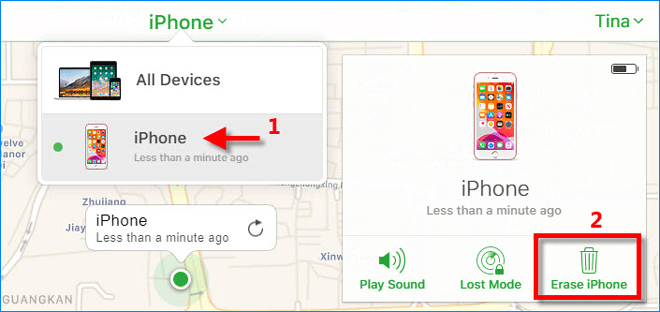 Step 8. As the process nears the end, initiate the iPhone's DFU mode, and restore using iTunes. On start-up, sign in as usual, and you're all set.

Pros
You can use other network providers for your iPhone.
It allows the installation of any apps.
Cons
The process is very complicated.
You have to spend $4.99 to buy iFile from Cydia.
3

Bypass Activation Lock on iPhone 7 without Jailbreaking: DNS
DNS bypass is a trick that allows you to temporarily bypass the activation lock and get access to some of the basic functions on your iPhone 7 for completely free. However, as a loophole, this method can only be applied on older Apple devices and the success rate is very low. Here is how to do it if you want to give it a try.
Step 1: Open the iPhone settings from the app's dashboard.
Step 2: Click on Wi-Fi.
Step 3: Select the 'i' close to the Wi-Fi network to connect.
Step 4: Remove the DNS settings and enter a new DNS depending on your area.unlocked.
Step 5: Tap on the "Back", and then Click on "Activation Help". When you are done with the bypass, you will receive a text saying "You have successfully connected to the Server". This message will be displayed to confirm that you have successfully unlocked your iPhone.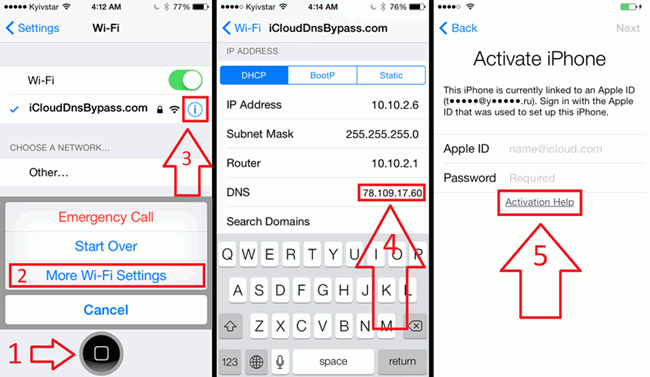 Pros
Completely free.
No third-party tools or software required.
Cons
Success rate is very low.
Highly depentant on the stabilaty of the third-party DNS server.
Only a few functions are avilable after bypassing successfully.
Part 4. Before You Bypass: Tips and Must-Knows
Bypassing activation lock is the last meassure you can take to get into an Apple device and prevent it from becoming a useless digital brick. However, there are still some things you should know before you start bypassing the lock.
Q

Will the Bypassing Process Do Any Harm to My Device?
Generally, no. But it does disable certain functions like cellular. However, after bypassed with iMyFone iBypasser , You can restore the phone to its nomral status anytime you want. If you somehow get the Apple ID and the password back, you can simply reboot the device and unlock it normally with the credentials.
Q

Can I Jailbreak an iCloud Locked/Unactivated iPhone?
If your device has an iCloud activation lock, then most jailbreaking method will fail because they cannot bypass the iCloud activating restriction. However, some jailbreaking methods, like mentioned in the Part 3.2 of this article, will work. iBypasser will also work as it does jailbreaking as well as the activation lock removal altogether.
Q

Is iBypasser the Only Way to Bypass Activation Lock?
Definitely not. But as the first ever complete activation lock bypass tool, iBypasser has a high success rate and also a free trial version for anyone to have a test run.
Like mentioned above, there are also some online bypassing services, but the neither the success rate or the legitimacy of those services are guaraunteed. Don't try them unless you trust them 100%.
Q

Will I Lose Data after Bypassing the Lock?
Unfortunately, yes you will. Because of Apple's great effort spent in security and privacy, currently there is absolutely no way you can bypass the lock and still keep data in it. If someone claims that it is possible, watch out for scams.
Q

Any Official Way to Bypass the Activation Lock?
If the device belongs to you and you still have the receipt, you can try taking the device, its original box, and the recepits to the Apple store where you made the purchase. If it is an used device, try contact the original owner, and let the owner to log in iCloud, where he or she can remove this device from its account.
Q

Can I Bypass Activation Lock for Free?
It's not recommended to try "Free" ways to bypass activation lock as there are tons of scams and malware disguised as activation lock bypass tools or services on the Internet. That being said, iBypasser does have a free trial version for everyone to try out. You Can use the links below to download and try it for free.
Conclusion
Jailbreaking is the prerequisite for bypassing iCloud activation lock. So jailbreaking alone does not help much in bypassing activation lock. But there are activation lock bypassing tools based on jailbreaking like iMyFone iBypasser . It works for new Apple Devices, as well as older devices like iPhone 7, or iPhone 6, 6s and iPhone 8 With iBypasser, you can easuly bypass he activation lock, and jailbreak the device at the same time.