If you are an iPhone user, you might have faced some frustrations while trying to update your device. Imagine you're trying to update your iPhone apps and you can't proceed further because your iPhone asks for old apple id. The good news is that there's a solution for it and we'll be discussing the two most popular methods.
Old Apple ID Keeps Popping Up – Remove It without Password
One of the best tools to effectively solve the situation that old Apple ID keeps popping up from your iPhone is iMyFone LockWiper. It is a power software developed by a team of professionals to help iPhone, iPad and iPod touch users to permanently remove Apple ID without password. If your iPhone asks for old Apple ID, you can remove it by iMyFone LockWiper easily.
Features of iMyFone LockWiper

Remove Old Apple ID without Password – iMyFone LockWiper can permanently remove old Apple ID on your iPhone without password.
No Technical Skill Required – You can remove Apple ID by yourself without going to look for professional help.
Fast and Reliable – You can remove old Apple ID in App store in just a few minutes.
Supports All iOS Versions – LockWiper supports all iOS versions including iOS 12 and iPhone, iPad and iPod Touch.
Steps to Remove Old Apple ID without Password
Step 1Download and launch iMyFone LockWiper. Select the "Unlock Apple ID" mode.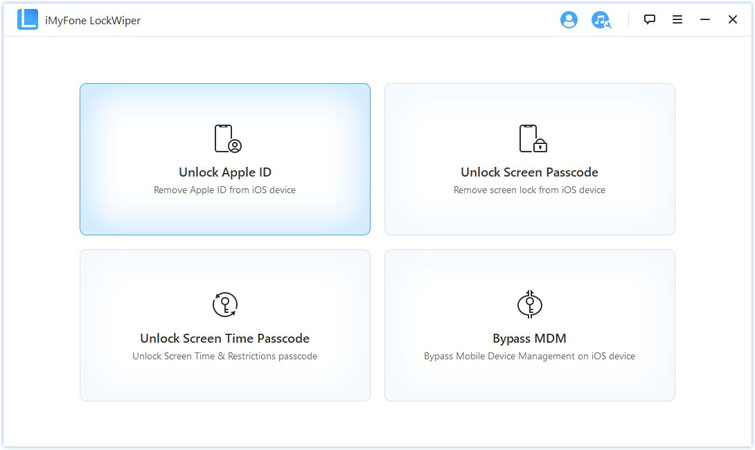 Step 2Connect your iOS device using USB cable and then click "Next" to go on.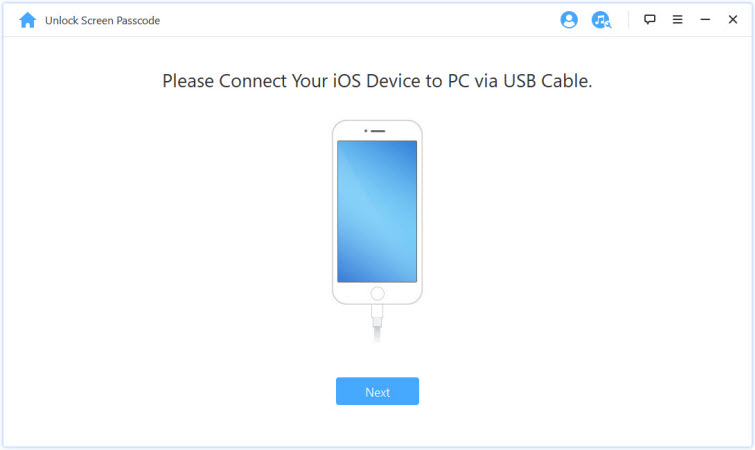 Step 3Tap on the "Start to Unlock" tab to unlock iCloud account.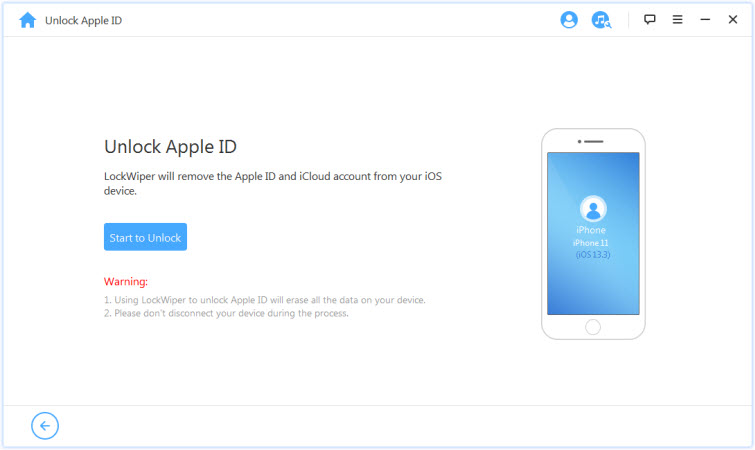 If the "Find My iPhone" function is disabled on the Apple device, the application automatically unlocks the device.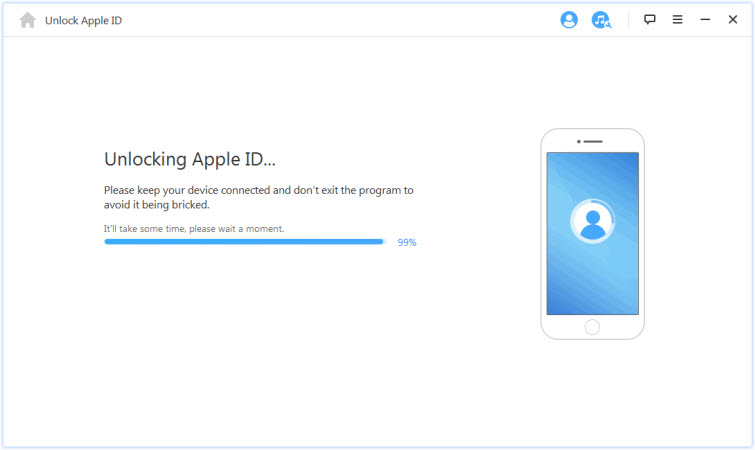 If "Find my iPhone" is enabled on the device, you need to locate "Settings > General > Reset> Reset All Settings". When all settings have been reset successfully, the device will restart.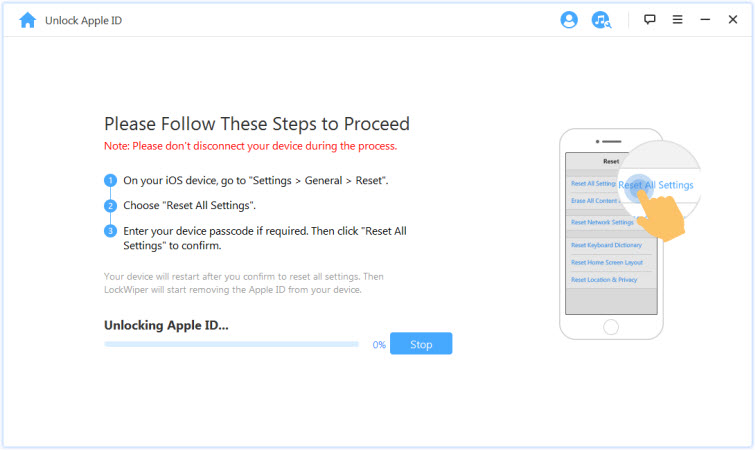 App Store Asks for Old Apple ID? Fix It Now
One of the reasons app store will ask you to enter an old Apple ID is the apps on the iPhone were downloaded using another Apple ID. If you try to update such apps, you'll need to enter the old Apple ID that was used to download the apps.
However, to remove the old Apple ID, you'll have to erase all data from your device. Here are some easy ways:
Go to "Settings" > "iTunes & App Store" to check if the Apple ID is correct. If it is an old Apple ID, log out (no password required) and log in to the correct Apple ID.

Uninstall the app, re-download and install.
Use iMyFone LockWiper to erase all Apple IDs on your iPhone.
Apple ID Verification Asks for Old Email Address? Fix It Now
If you've changed your Apple ID and you're still being asked to enter the old login details, then you should follow these steps:
Step 1. Go to Apple ID account page and log in.
Step 2. Click "Edit" > "Change Email Address", then input the old email address that is asked for.
Step 3. Sign out the account page.
Step 4. Go to your iPhone and tap "Settings" > "iCloud".
Step 5. Scroll down until you find "Sign Out" and tap on it.
Note: In this step, if you use iOS 9 or lower, you just need to tap "Delete Account" to sign out of iCloud account.
Step 6. Input your Apple ID Password, then tap on "Turn Off".
Step 7. Tap on "Sign Out" again to sign out of iCloud.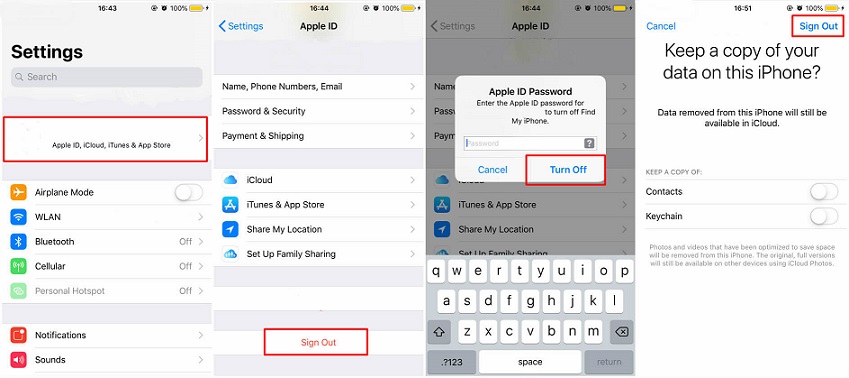 Note: If more than one device use this Apple ID, you need to repeat the step 4-7 on each device.
Step 8. When all above steps are finished, go to Apple ID account page again and log in to change the new email address.
Step 9. Go to your iDevices, tap "Settings" > "iCloud", and sign in with your new Apple ID.
Conclusion
Although removing old Apple ID from your iPhone can be done with different methods, iMyFone LockWiper is considered to be one of the simplest and most effective methods. It can easily remove old Apple ID without password. With iMyFone LockWiper, you don't have to worry when the old Apple ID shows up on iPhone again.