iPhones are amazing devices that are capable of providing many unique features to satisfy the needs of customers. However, there are some issues/drawbacks that minority of users may face from time to time. One of those issues is the "activation error" (or "Could Not Activate iPhone"). Fortunately, there are multiple solutions available for this issue. Let's see how it going!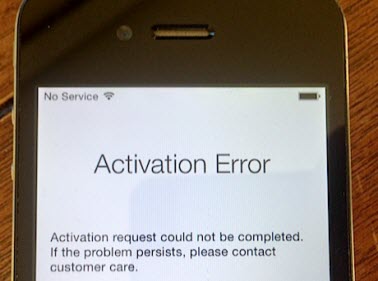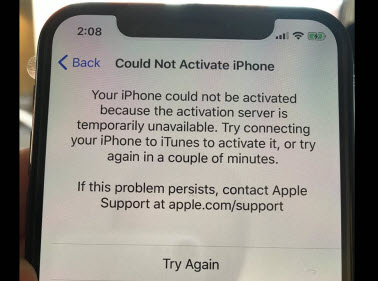 Why iPhone Activation Error (Could Not Activate iPhone) Happens?
There could be a number of causes preventing your iPhone from getting activated. Learning about the causes behind the error is the first step to getting it solved in an efficient way. Following are some of the causes behind iPhone activation error:
The activation server/service is sometimes busy and cannot process the request. Sometimes, it may be unavailable for unknown reasons.
Either you didn't put your SIM card into your iPhone or it is malfunctioning.
There is a slight change in the default settings of your iPhone. This change may be caused by resetting the device and can mislead the iPhone, ultimately preventing it from getting activated.
How to Fix "Activation Error" or "Could Not Activate iPhone" Issue?
Following are 6 ways to solve the iPhone activation error. Try them one by one until the problem is solved.
#1 Use iBypasser to Bypass Activation Lock
You can use iMyFone iBypasser iCloud activation lock bypass tool to get rid of the activation error without Apple ID and passwords since iBypasser is designed to handle it. This software will help you and enter the device within few minutes.
Steps to fix "activation error" or "could not activate iPhone" issue by iBypasser:
Step 1. Download and launch iMyFone iBypasser on a Windows/Mac computer.
Step 2. Click "Start" and connect your iPhone to computer with a lightning cable.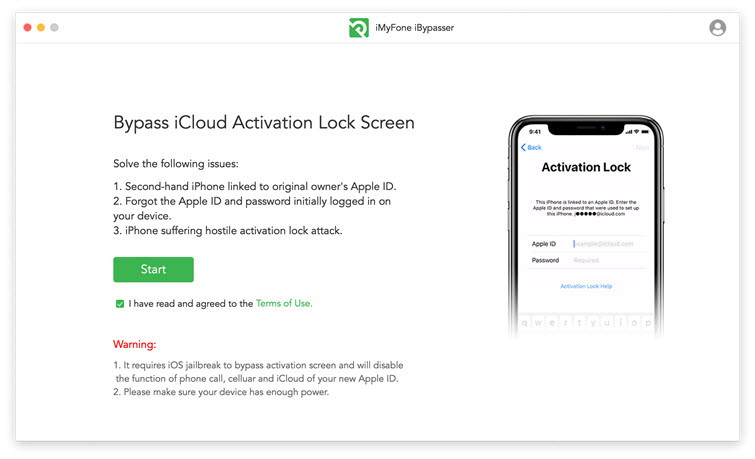 Step 3. Then the software will download a jailbreak package. Please wait until it finishes.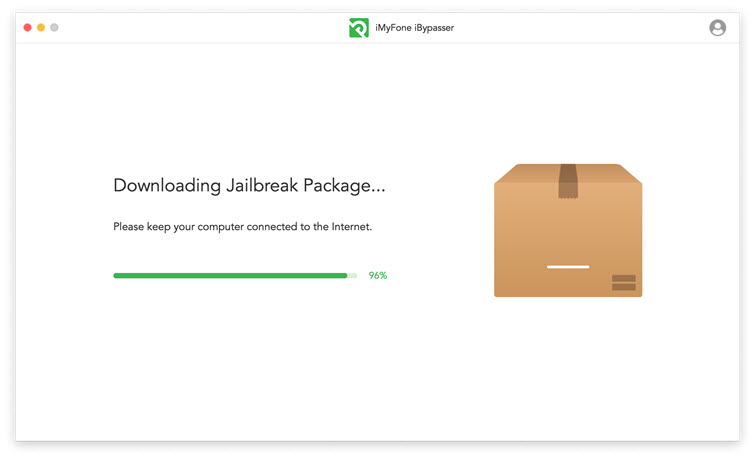 Step 4. Follow the instruction steps and click "Next" when the jailbreak is done.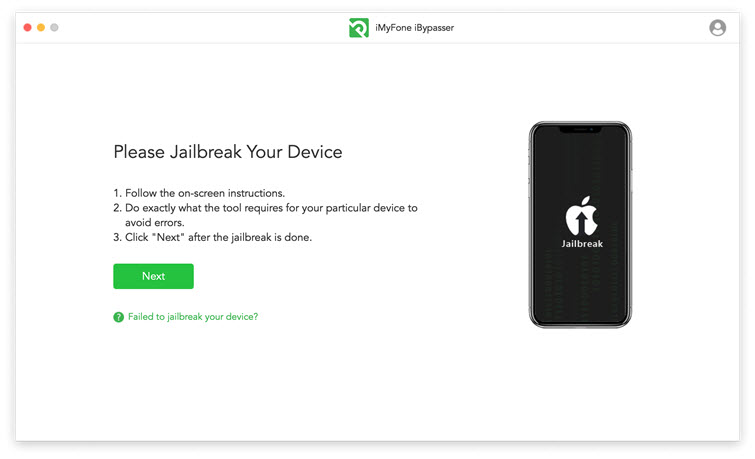 Step 5. Finally click "Start Bypass"and iBypasser starts to bypass the iPhone activation lock screen. The activation error will disappear just in a few seconds.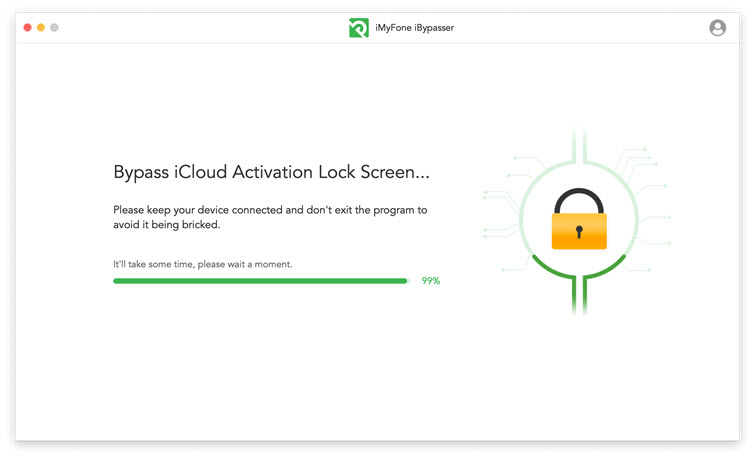 #2 Wait and Try Again
If you are encountering this error for the first time, then it is recommended that you wait a bit. Sometimes, Apple servers are very busy and processing the activation request can take longer than usual. So wait for a couple of minutes and then try again. If iPhone is still not activating, remove your SIM card from the tray and then re-insert it before going through the activation process again.
#3 Restart/Force Restart
One of the simplest ways to solve the iPhone activation error is to restart your device. It may solve the problem, but it is definitely worth trying because some users have reported that the issue was solved after restarting.
Follow these instructions to restart your iPhone:
Turn off your iPhone and when it is completely off, hold the side button until an Apple logo appears on the screen.
An alternate method is to use the Wake/Sleep button to shut down your iPhone. You will need to press and hold that button continuously until you see a red slider and then use it to turn off the device. Once it is off, you can turn it on normally.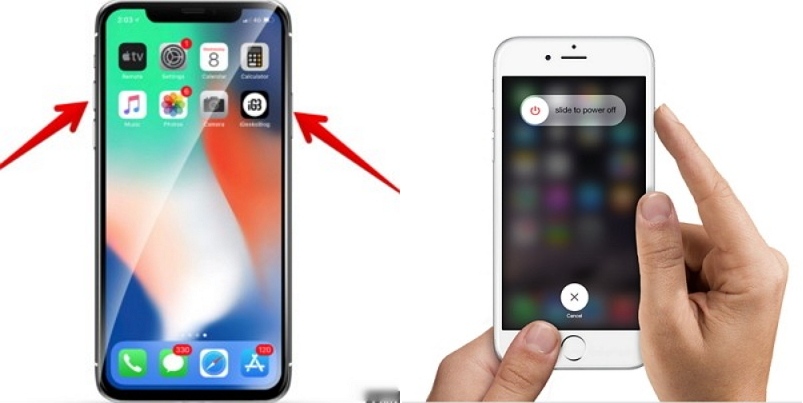 You can also try the force restart method if the normal restart doesn't work. Follow these steps:
Press and hold the Home button and Power button until you the Apple logo appears on the screen.
For newer devices such as iPhone 8/X, it's different, you can refer to the following picture.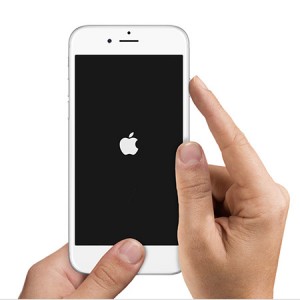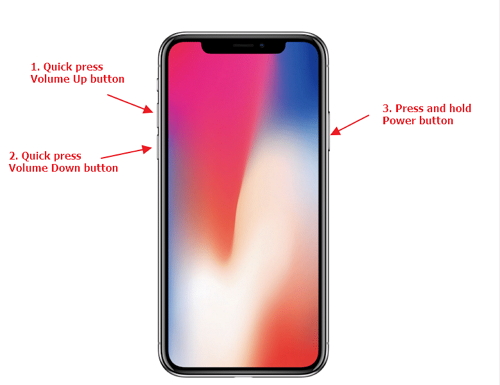 #4 Check SIM Status
If none of the above mentioned methods work, then you should check your SIM/carrier status. You will surely get the activation error if you are trying to activate your locked iPhone via a different carrier. If that's the problem, then it is recommended that you call your carrier and ask them to activate both your iPhone as well as your SIM card. They will either guide you through the iPhone activation process or provide service to activate your iPhone themselves. Don't attempt to activate an iPhone via different carrier than what it was at the time of the purchase.
#5 Try an Alternate Wi-Fi/Network
Your Wi-Fi/network may be the cause behind the iPhone activation error. It might be because gs.apple.com is blocked on some ports on your network. It is recommended that you try an alternate Wi-Fi network to see if the problem persists. It could be the case that Apple's servers are blocked on a specific network, that's why trying a different connection is worth a try.
#6 Activate Via iTunes
You can also activate your iPhone via iTunes. The process is a bit tricky but is a good alternative if you cannot activate the device in any other way.
Step 1. First, make sure that you have the latest version of iTunes installed. If it's not, then update it via the official website.
Step 2. Now turn off your iPhone and connect it to your computer via lightning cable.
Step 3. Once connected, turn the iPhone on. iTunes will automatically open once you turn your iPhone on. If it's not, then manually launch iTunes from your desktop.
Step 4. Now iTunes will automatically ask you to activate your iPhone upon launch.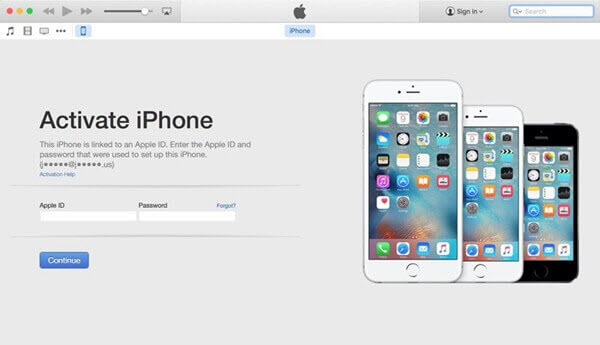 Step 5. If iTunes doesn't ask you to activate your iPhone automatically, then use the left pane of the iTunes to select your device and choose the Activate your iPhone option manually.
Step 6. Log into your Apple ID and click Continue.
Conclusion
Several methods to solve problems of activation lock are recommended in this article. You may have got total control of your device again by using one of the methods that fits your situation after reading this article. iMyFone iBypasser will be a great choice to bypass the activation lock screen when iPhone/iPad stuck at iCloud activation lock screen happens.