Most phone data recovery is done using external devices such as computers. Unfortunately, we don't carry our computers 24/7, leaving us in trouble when we need to recover our phone all of a sudden. But if you have an LG phone, you don't need to worry. This article will teach you how to recover deleted photos from LG phone without a computer.
Part 1. How to Recover Deleted Photos from LG Phone Local Storage with Computer
Recovering phone data is the most common recovery method used by many people. After all, we'll be able to keep the files on the PC too. There are plenty of such software on the internet, but the one that stands out the most is D-Back for Android.
D-Back for Android has lots of features that can make your photo recovery easy. It supports various methods of recovery, such as recovery using a PC or Google Drive. The different recovery methods can help you pick the method that suits you better.
Beside various recovery methods, D-Back for Android has other features such as SD card recovery, preview and advance search, recovery of broken files, and many more. You will get all these features without having to root your Android device, making it a great option for those who don't want to tweak the phone's security.
Step 1.Launch D-Back for Android from your PC and choose the recovery mode you want.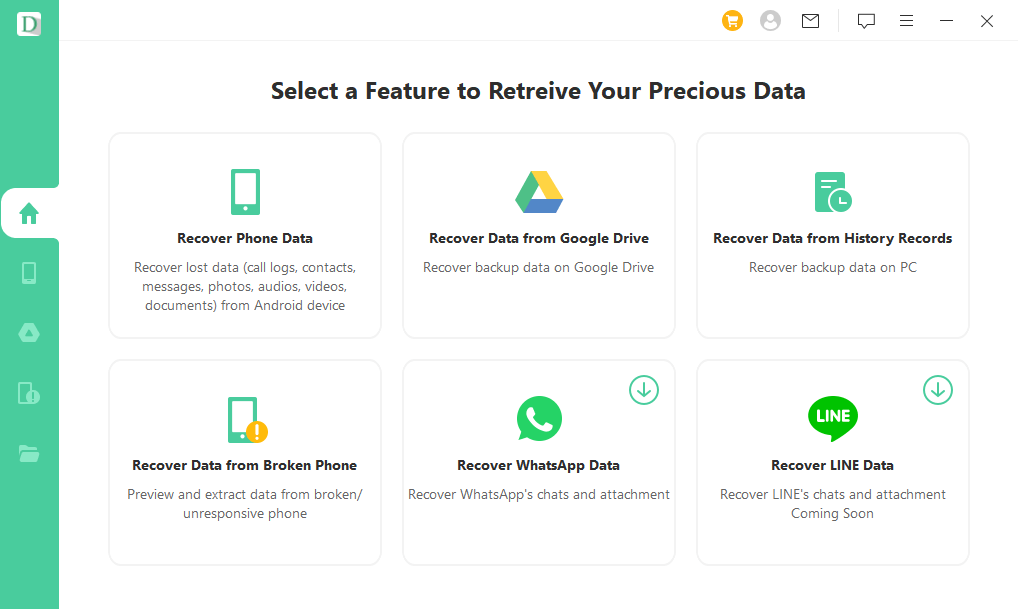 Step 2.Fill in your device name and your phone's type. The software will download the data package according to the information given.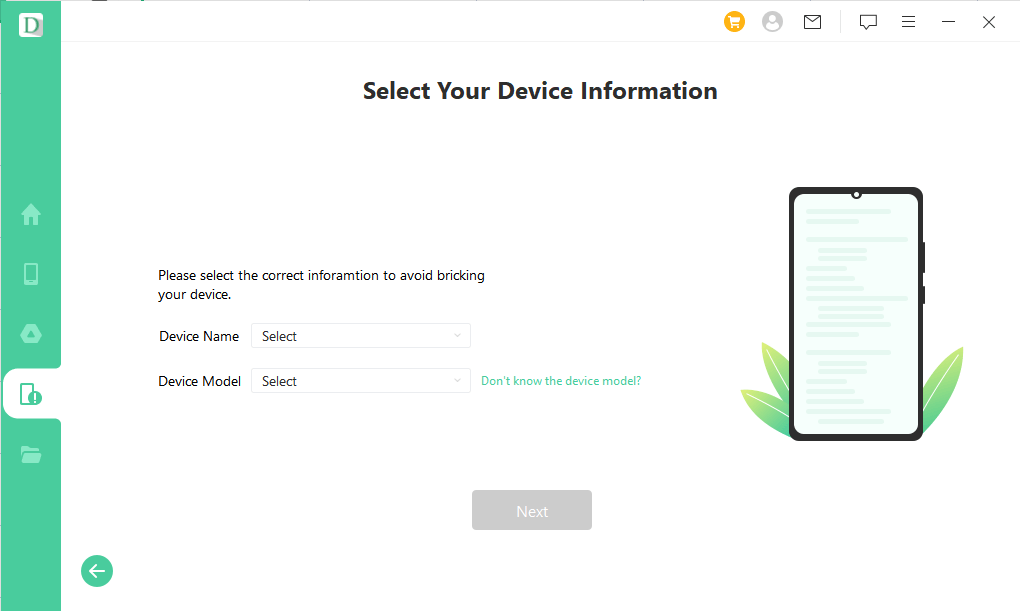 Step 3.Plug your Android phone and do the instruction on your phone to connect the software to the phone.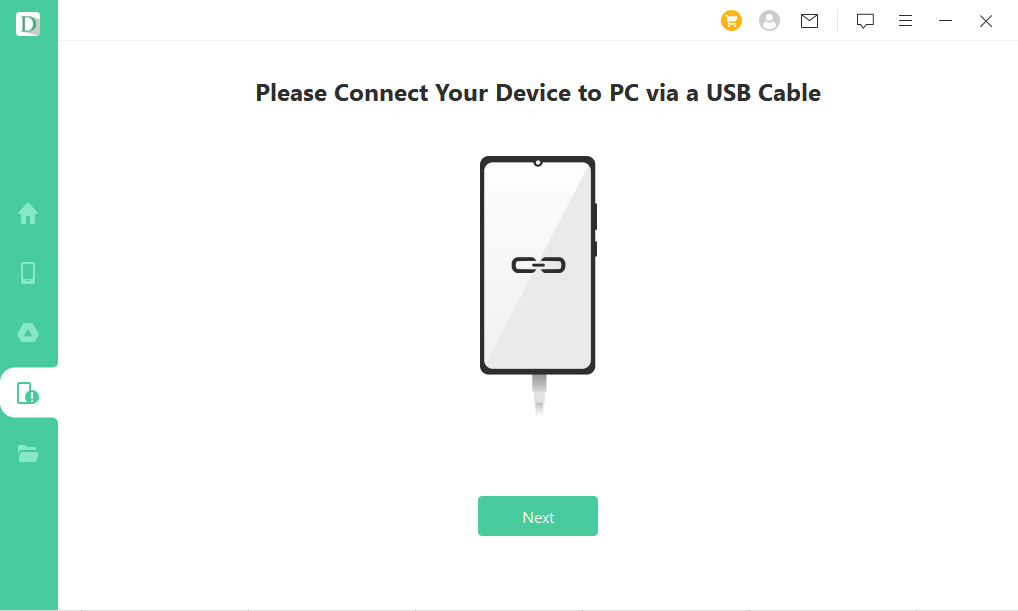 Step 4.Select the types of files you want to recover (in this case, photos) and click Recover to start the recovery process.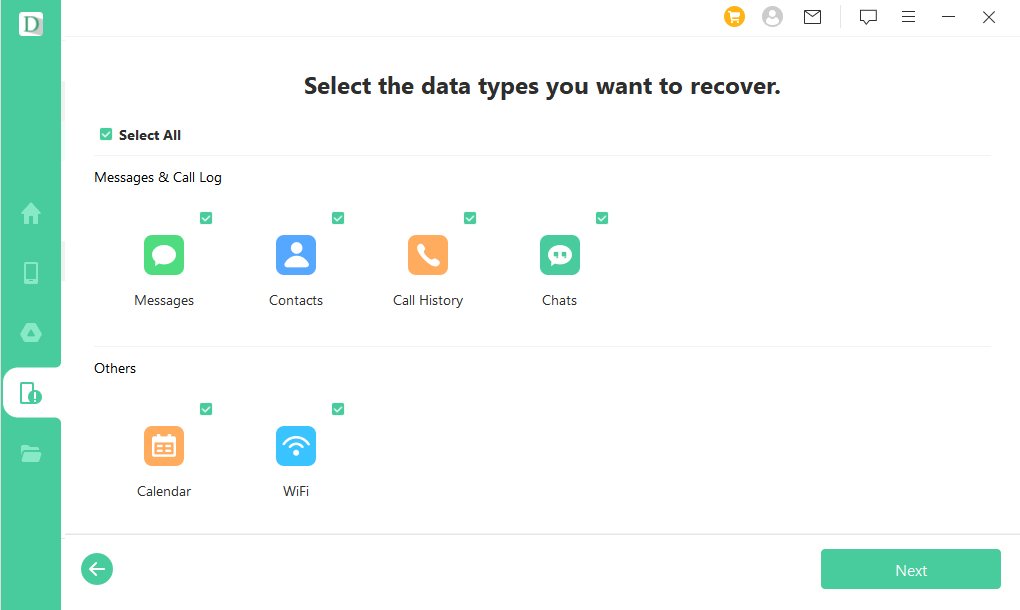 Step 5.D-Back for Android will scan the file types you listed. Once the scan is done, tick all the files you want to recover and click Recover to get them.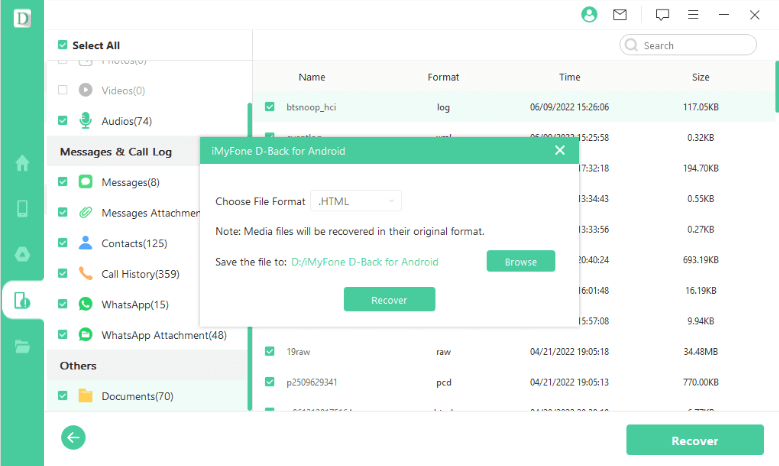 Part 2. How to Recover Deleted Photos from LG Phone without Computer
Suppose you are too busy that you can't open your computer for recovery, it's not a problem at all! You can still recover your files by knowing how to recover deleted photos from LG phone without computer.
There are two methods to recover files from LG phones. Without further ado, let's delve into it.
Recover Deleted Photos on LG Phone from Gallery Trash [Within 7 Days]
If you recently deleted the photos, you can recover them at most 7 days after the deletion since LG keeps the files in Trash for 7 days. Make sure you remember to restore the files within those 7 days, since LG will permanently delete the photos after 7 days.
For those who wants to recover the deleted photos from LG phone's trash, here's how you do it:
Unlock your LG phone and go to the Gallery App.
Hover to the left side of the screen to reveal the Drawer menu and search for Trash.

If you want to restore individual photos, open the photos and click on the Restore icon at the bottom left of the screen.
If you want to restore the entire album, click the restore icon (file icon with the arrow icon) at the top right of the Trash folder.
Retrieve Deleted Photos from LG Phone with Google Photos App [Within 30 Days]
If your LG phone is synchronized with Google, then you're in luck. There's a chance that the images you kept are also stored in Google Photos App, and they usually store images in their trash for 30 days if you don't back up your phone to Google.
So if you're connected to Google, make sure you do the following steps to recover your deleted photos:
Open your phone and go to Google Photos App.
Look at the bottom and go to Library > Trash.

Mark all the images you want to recover.
Once you've marked all the photos you want, tap Restore. You can find it at the bottom of the screen.
Conclusion
There are plenty of ways to recover deleted photos from LG phones. However, some of the methods are time-gated, and there are times when you might forget the time limit. If you want a hassle-free recovery without time limit, use D-Back for Android and recover your files quickly without fuss!