Have you lost your Camera app on an Android device and are worried about it? If yes, then don't worry. This article is going to give you information on all about the ways on how to get the Camera app back on Android along with data using easy methods. We will also guide you through the step-by-step procedure of using iMyFone D-Back for Android to restore your lost app data. We will discuss the reasons why a person loses the Camera app and data so that anyone can avoid these reasons. Our editor recommends D-Back for Android to get back your Camera app on Android. Download it free now.
Part 1: How to Recover Camera App on Android
Here are the two most preferred and easy-to-perform methods for those who ask how to recover the Camera app on Android. Anyone can easily use these methods to get things back in a few seconds.
1.1. Recover Camera App on Android with the Simple Method
The simplest method of getting the uninstalled Camera app on Android is using the mobile setting and enabling power. This method takes a few seconds, and you can easily perform the task on any Android mobile without any internet connection. Here are the simple steps to reinstall the Camera app on Android
Step 1: Go to your mobile Settings. Scroll down the screen to get the Apps options. Tap on the Apps option, and you will see a list of new options on the other screen.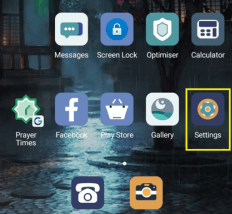 Step 2: Now, tap on the Apps or All Apps options to get the list of all installed or pre-installed apps on your mobile. Here, you will also see the Camera App options.
Step 3: If the Camera App on your mobile is installed, the mobile will show you a Disable button. If your Camera App is uninstalled, your mobile will show you an Enable button.
Step 4: In our case, tap on the Enable button, and the Camera App will be back on your Android easily in a few seconds. Now, click pictures or record videos with the app just like before.
1.2. Get Camera App Back on Android with the Most Efficient Method
After getting the app back, now let's see how to get Camera app data back on Android devices. For this task, the best option is iMyFone D-Back for Android to enjoy the best and desired results. D-Back for Android is a desktop-based software especially designed and launched to regain lost data from Androids. It is available for Windows to recover almost 11 different types of data.
Main Features about iMyFone D-Back for Android:
Recover deleted photos and videos.
Work to get lost data from WhatsApp on Androids easily.
Helps to restore data from Google Drive backup.
It supports more than 6000 Android devices and tablets.
Best for all scenarios of data loss.
Step 1: First of all, go to the website and download it. This software is very easy to download and takes only a few seconds to be downloaded. After that, Install it and open it on a Windows-based PC. (Note! Connect your computer with a good internet connection throughout the procedure.)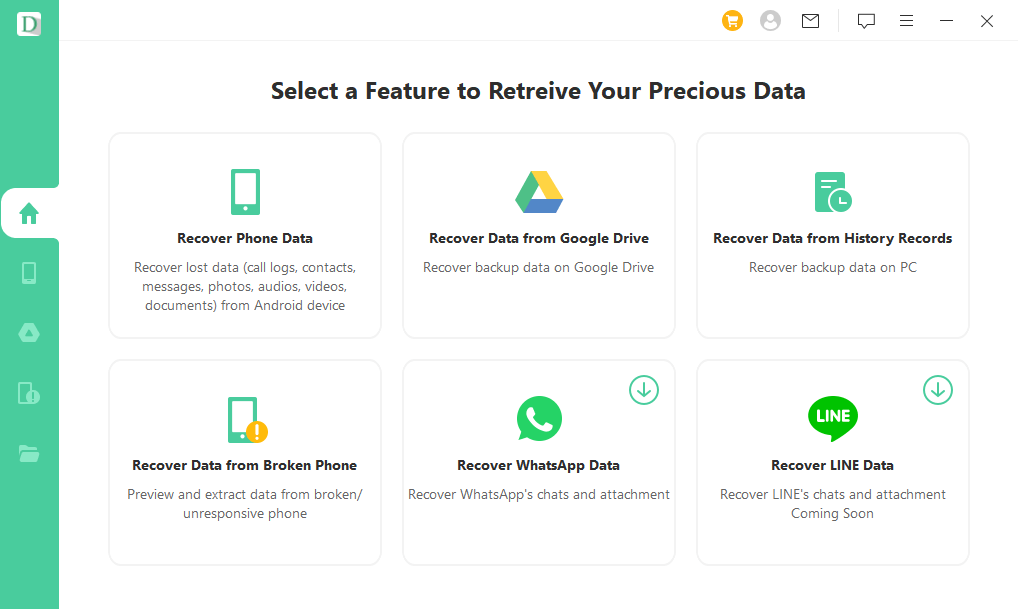 Step 2: You will see four options on the screen, select or click on the first one (Recover Phone Data)
Step 3: Provide the correct information about your mobile and click on the Next button. Here, the software will take some time to select and download the matching package for your Android mobile. Now, connect your mobile through a USB cable and click on the Next button.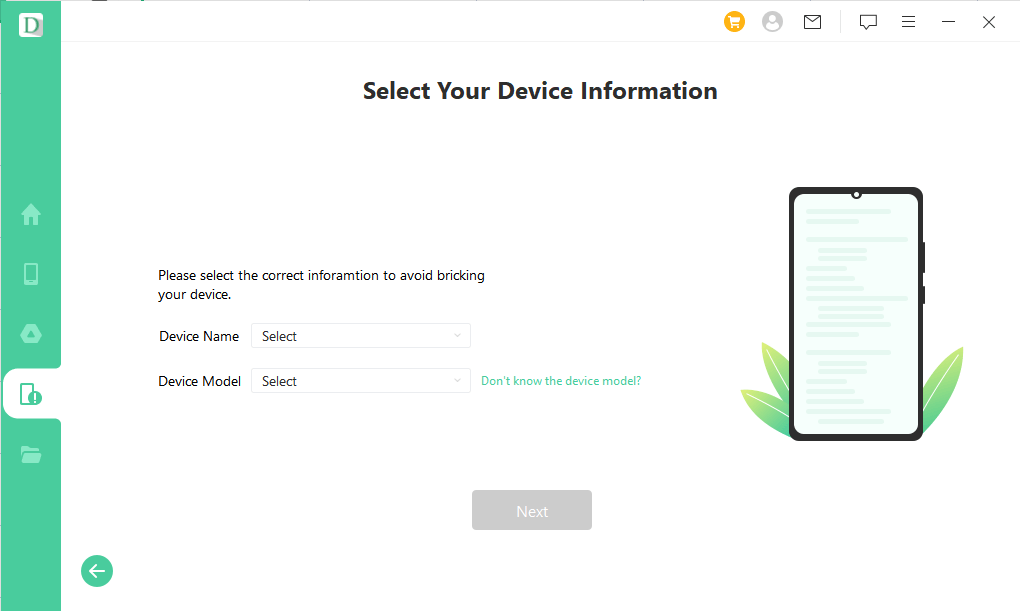 Step 4: After it, iMyFone D-Back for Android will show you many options regarding different data types. Click or select the data type which you want to restore and click on the green Recover button. The software will take some minutes to recover the selected data and then ask you to select the location where you want to save your data on your computer. It will save the recovered data at the selected location.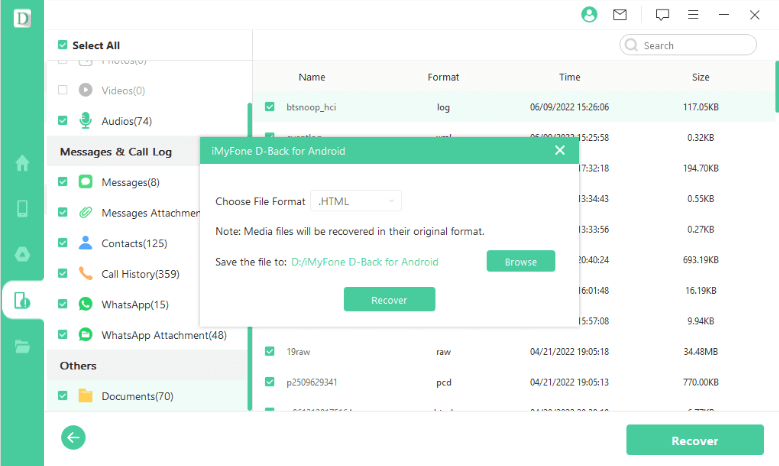 Pro Tip: Why My Camera App Lost on Android Phone?
Camera app is a system-based application so it can be lost due to a fd-few reasons. It is always lost temporarily and can be restored easily. Here are the common reasons
Accidentally deletion
Sudden mobile crash
Disable app from settings
Part 3: FAQs
01

How to Reinstall the Camera App on Android?
Reinstalling the Camera app on Android is not a tough task. You can easily reinstall it through your android mobile settings. Moreover, you can also use any professional tool like iMyFone D-Back for Android to perform reinstallation smoothly.
02

Does Deleting Camera App Delete Photos?
No, deleting the Camera app does not harm the saved data on your mobile, like photos and videos. If you delete your Camera app, you will only be unable to click pictures or shoot videos until you reinstall the Camera app on your Android.
03

What Happens If I Clear Data on the Camera App?
If you perform the Clear Data operation, you will not lose your photos or videos. In this case, you will just remove the cache, which means clearing temporary files from your device. Clearing Cache on the Camera app will help you to remove all the unusable piles of files from your device without causing any damage to your photos and videos.
Conclusion
Restoring the camera app on Android is not a difficult task because there are many ways to get rid of this problem. The easiest way to solve this problem is using the mobile's settings and getting the application enabled within a second. Other than this, users can use iMyFone D-Back for Android, which is specially designed to perform this task professionally. You can easily download it through iMyFone's website. It is an easy-to-use, free-to-download software that will help you to get the lost Camera app data back on your device.