If you like making TikTok videos, then one of the features you might love from TikTok will be the draft feature. It helps you create videos, and you can return to them whenever you have some free time. However, changing one's phone while having those seems tricky because there is a risk of losing those drafts. Not at all if you use our method to transfer TikTok drafts to the new iPhone.
Part 1. Will TikTok Drafts Transfer to New Phone
Whenever you post something on TikTok, it uploads to the cloud servers of TikTok. Thus, changing your device is not an issue because the videos stay on the cloud server from TikTok. However, the same is not the case with TikTok drafts. Instead of going on the cloud server, the TikTok drafts stay on your phone's storage for as long as you do not upload them.
So, no, the TikTok drafts will not transfer to your new phone automatically unless you save your drafts. You can easily move your drafts from your old phone to your new device by saving them.
Part 2. How to Transfer TikTok Drafts to Another Phone
Transferring TikTok drafts to another phone is not that difficult because the process only takes a few basic steps. However, it is a different experience, and most importantly, you must follow all steps correctly. It is because otherwise, you may risk some data loss. So, here are all the steps you need to follow for transferring TikTok drafts to another phone.
Step 1. Find TikTok Drafts
You can begin by finding the TikTok drafts. For that, you will need to open the TikTok application. Go to the profile page and click the options icon(3-dots). Here you will find the drafts section option. Once you find your TikTok drafts, you can move to the next step. It is important to find the drafts inside the TikTok application instead of looking inside your phone's files.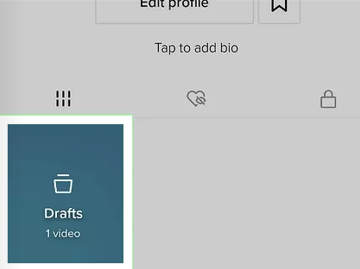 Step 2. Select Drafts You Want to Transfer
The next step is selecting the drafts that you want to select. Here you need to select drafts that you are going to download. This step may also prompt you that these videos will be deleted after you uninstall the TikTok application from this device. After the selection process is complete, you are good to go to the next step.
Step 3. Set It Private and Post
You need to post those drafts, but you do not need to post them like your normal TikTok videos. Instead, you need to set the video as private when you are on the posting page. After completing the posting process, your TikTok draft video will be uploaded to your profile, but it will only be visible to you because you have set it as private. You need to save that video in your device's storage and then delete it. It is what we will be doing in the next step.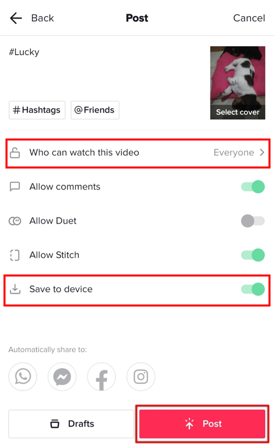 Step 4. Find and Delete The Video in Profile Page
Open your profile page on the TikTok application and find that video. Go into the post options and save that video to your device. Now you will have your video saved in your device's storage. Go to the profile page again, and you can delete that private draft video.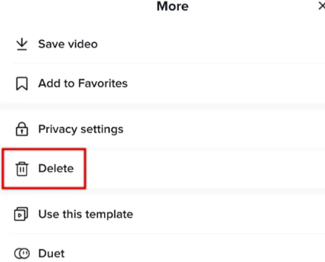 With that done, you will not have that draft on TikTok anymore. However, you will have that on your device's storage (Gallery or Photos app). The last thing left is transferring your video to your other phone.
Step 5. Transfer The Video to Another New Phone
With all of the above done, you only need to transfer your video from the old phone to the new one. At the same time, you may have many ideas about doing this; for the safest, quickest, easiest, and most reliable experience, you need to try iTransor.
It is an iOS backup tool from iMyFone that helps you create a backup of your iPhone within a very short time. So, when you need to transfer video to another new phone, here are the steps that you need to follow:
Step 1.Launch the program and connect your iPhone to computer. Go to Export from Device & Backup function in the program. Then choose Export from Device.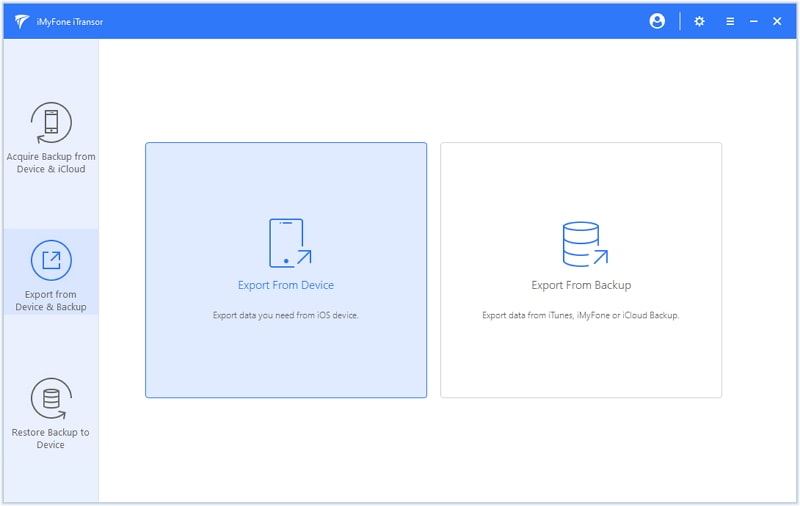 Step 2.Then the program will show you all the available data you can backup. Choose Videos among them and click on Scan.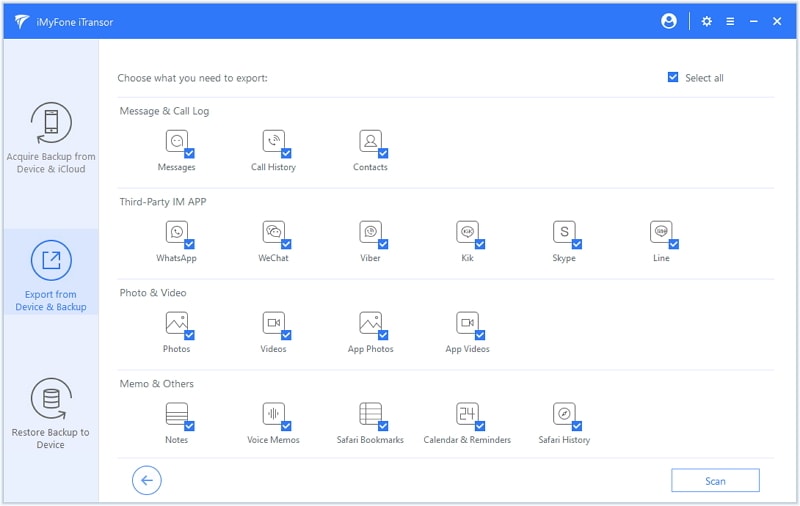 Step 3.After the scanning process is done, you can preview the details and choose the TikTok video or any other videos as well. Finally click on Export and you'll be done.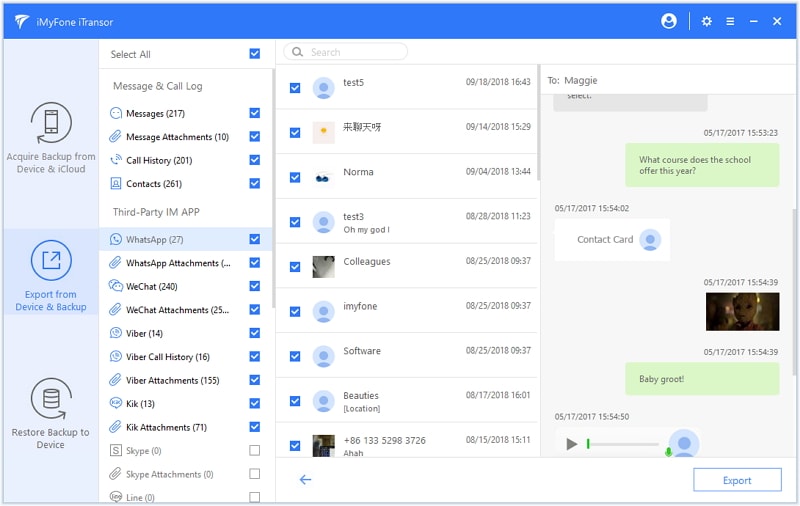 Conclusion
As the TikTok drafts stay on the storage of your device instead of going on the cloud servers, when you change your smartphone, you risk losing your drafts. So, you can solve this issue by knowing how to transfer drafts on TikTok to another account or on your other device.