Pokemon Go is a free-to-play, location-based augmented reality game developed by Niantic and published by The Pokemon Company.
The player uses a mobile device's GPS capability to find, capture, battle, train, and trade virtual creatures called Pokémon, who appear on the screen as if they were in the exact real-world location as the player. The game supports in-game purchases of additional gameplay items.
iMyFone AnyTo
The AR feature of Pokemon Go makes it possible for players to see digital creatures on their screens as if they were there in front of them. This feature can be turned off, but many prefer to keep it on because it helps them find Pokemon more easily.
One issue players encounter while playing Pokémon Go is that hatching eggs require a lot of walking. But in this article, we will discuss the solution to this problem using Defit with Pokemon Go.
Part 1: What is Defit Pokemon Go?
Defit is a free app available on the Google Play and Apple App stores for "Debug Fitness." In essence, it's an app you can use to trick fitness applications and games that require movement into believing you've been moving around when you haven't. In the case of Pokemon GO, The interface of the app makes it simple to trick the Pokemon Go app into thinking you've been walking, which will hasten your hatching process.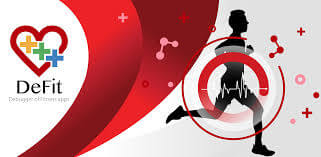 Part 2: How to Play Pokemon Go with Defit on Android?
As we know, Defit helps find all the nearby Pokestops and Gyms, so you can find them easily without having to go through the trouble of checking Google Maps for them every time. Other features like tracking your steps, distance traveled, calories burnt, etc., make it a convenient app on your phone. Let's discuss how to play Pokemon Go with Defit.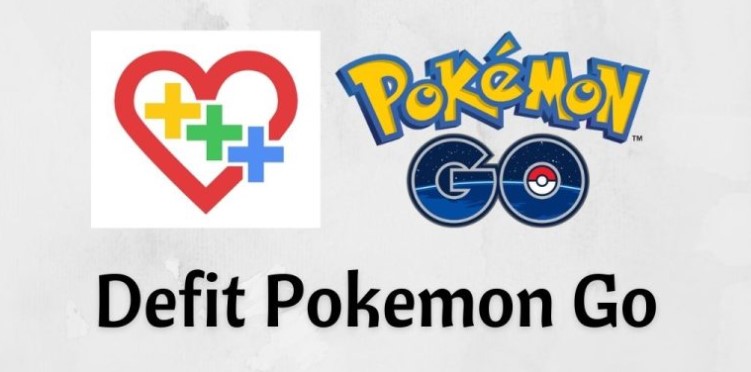 You'll need to use the Google Fit or Apple Health apps on your iOS or Android device to use Defit to falsify Pokemon GO's activity logs. You can download these general fitness apps from their respective app stores, or your device may already have them pre-installed. Pokemon GO has a unique setting called Adventure Sync that enables it to sync with your Apple Health or Google Fit fitness tracking account. Enable it in Pokemon GO's settings, then grant Pokemon GO tracking permissions in Google Fit or Apple Health.
Once the apps are synchronized, you can download Defit and create an account. Be sure to use the same email address to access Pokemon GO. You can link Defit to your Google Fit/Apple Health account and, consequently, to Pokemon GO from the main menu. You can add activity time to your fitness tracker from the Defit menu once everything has synchronized, and this should update both the fitness tracker and Pokemon GO.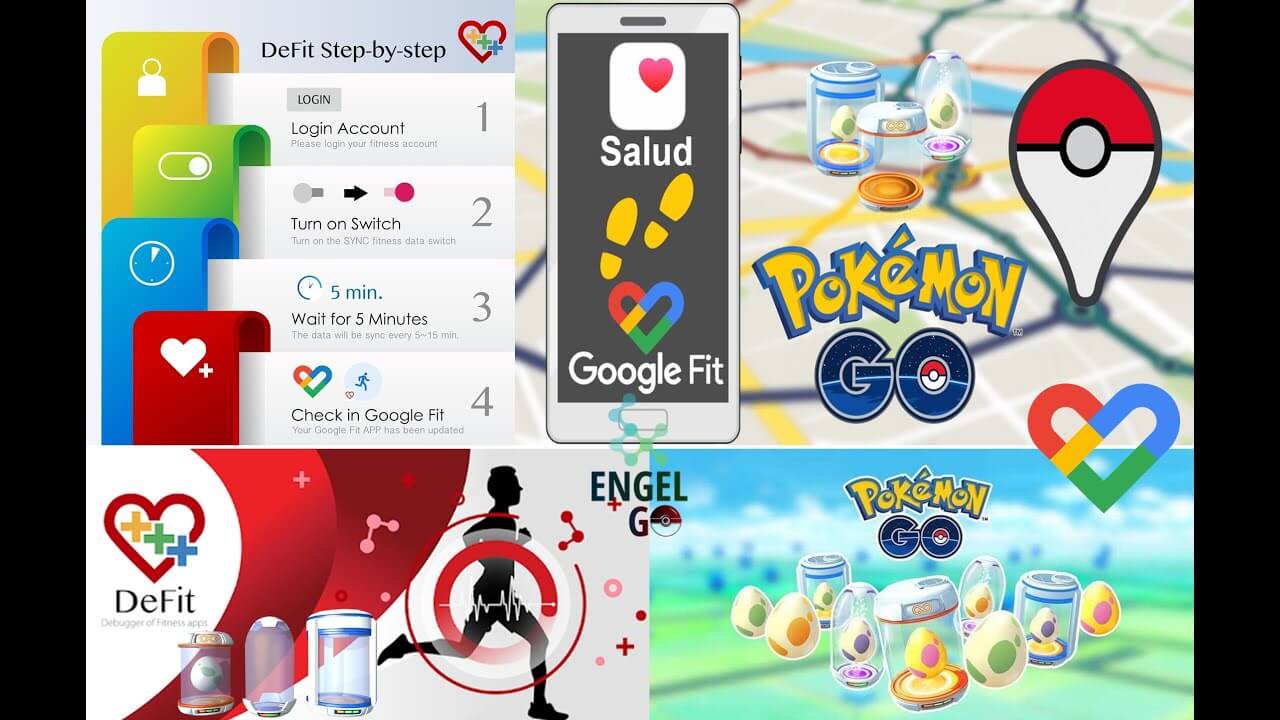 It will update the distance walked displayed on your avatar profile if appropriately used. This provides a quick way to determine whether it has been effective for you.
Cons
Defit Provides very limited options.
You must use it with great care, or Niantic will discover you.
It is very risky.
Part 3: Are you going to get banned for using DeFit with Pokemon Go?
DeFit is safe on its own because it does not directly interact with Pokemon Go. The app sends information to Google Fitness, which Pokemon Go reads and uses to make decisions.
You must still exercise caution when using this. Pokemon Go will probably detect suddenly traveling 1200 km per hour as some cheat or ignore it without question. This could be helpful for hatching eggs while you're stuck at home or for "walking" around collecting Pokemon candy, provided you stick to shorter distances. You'll be fine as long as you keep the numbers.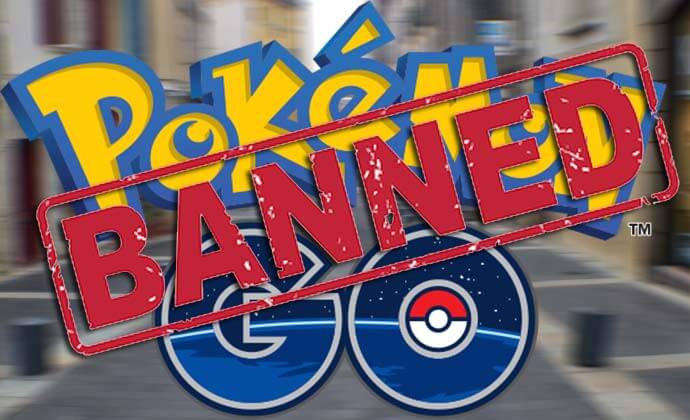 According to reports, it doesn't appear that Niantic has banned anyone from using DeFit. Having said that, if, in doubt, it's always wise to err on the side of caution.
Make sure your Google Fitness connection is activated to get the app to work. Without it, Pokemon Go will never read the fabricated data from DeFit because it has no real-world application. Just keep in mind that this app isn't a Pokemon Go hack. As a result, you'll need to do that setup work for it to work as one.
Part 4: The Best GPS Movement Simulator for Pokémon GO iOS and Android
Players in Pokemon can go on a short walk or jog around their neighborhood and still complete the game's objectives as long as they stay within range of a PokéStop or gym. However, some players must travel far distances to collect all the Pokémon they want for their team or new adventures in faraway lands. Their GPS movement simulator must be up to the mark for these players. Let's discuss the best GPS Movement Simulator.
01

iMyFone AnyTo Great Features
---
iMyFone AnyTo is a computer-based spoofing app for Pokemon Go. It is a free download and does not require jailbreak or root. The app provides users with an interface that can spoof their location to any place.
Key features of iMyFone AnyTo:
Use a fake GPS location to trick your friends on social media apps.
Plan a route and move on it at a customizable speed. Search for a specific destination, which is friendly for AR game lovers(Like Pokemon Go).
It works very well with location-based apps like Tinder, Snapchat, popular social media platforms, etc.
Change your GPS location to anywhere on the planet.
Use geo-specific phone services without being limited by location.
02

iMyFone AnyTo Functions
---
Custom Speed - You can set your movement speed with iMyFone AnyTo. You have to drag the slider on the app and select the desired speed. Then you can choose whatever you want your virtual movement to be walking, cycling or driving. This feature is useful for AR games like Pokémon Go.
Pause at Any Time - It makes position changes look more natural as points on the route can be stopped or started, which eliminates the potential threat of trackers.
Set Coordinates - You can choose your location more precisely by entering exact coordinates on the iMyFone AnyTo location converter.
History - iMyFone AnyTo saves previously fixed locations or used coordinates by the user, so it can be easily accessed at any time.
Let's see how to use the program:
Step 1: Setup iMyFone AnyTo
Click the Try It Free button below to install iMyFone AnyTo on your computer. Then open it and click Get Started. Connect your phone to the PC via USB. Click Trust on the device for the prompt.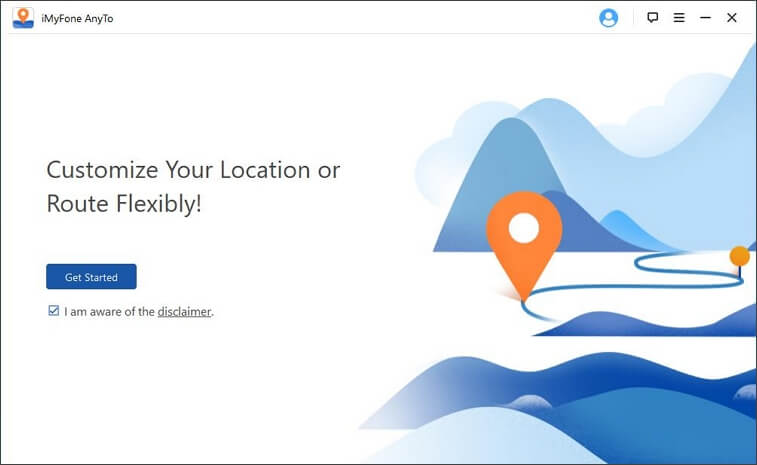 Step 2: Select Teleport Mode
After your map has loaded, it will show where you are on the map by default. choose Teleport Mode in the top right corner, the third icon.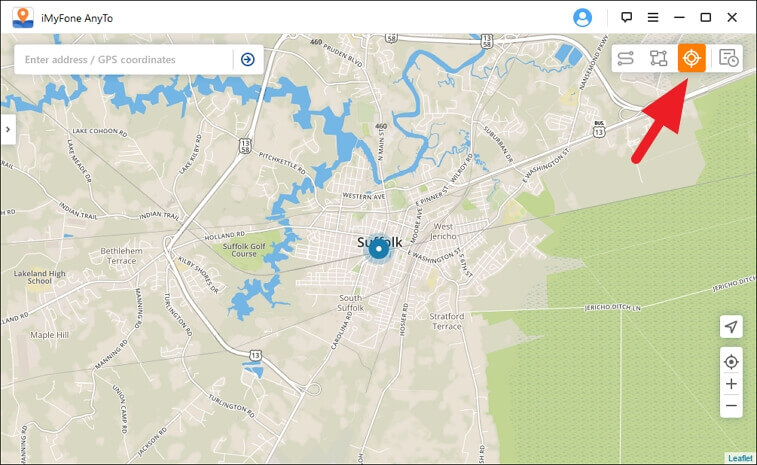 Step 3: Select an address for Jurassic World Alive Spoofing
Now on the map, just pinpoint a place that you hope you were there. Let's say, Vancouver.
You can drag and pinpoint Vancouver on the map, or search Vancouver in the Search box. Then this Pogo spoofer will show the infomation including address, coordinates and the distance. You can zoom in and out the map to locate your place.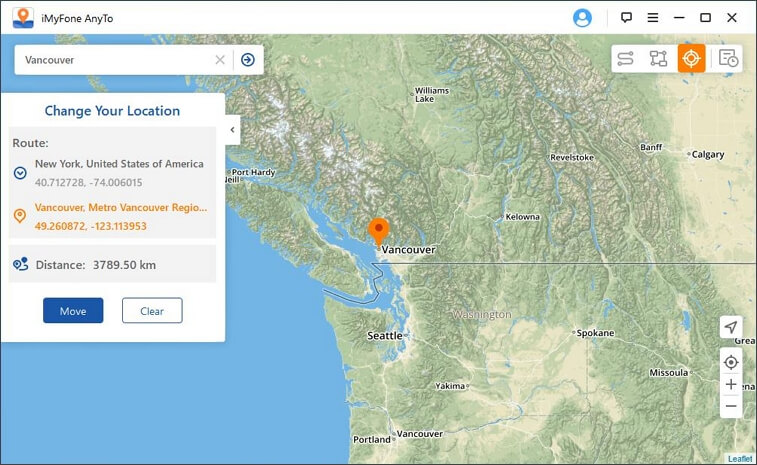 Alright! Now just click on the Move button. You can see the location is changed to the new place instantly.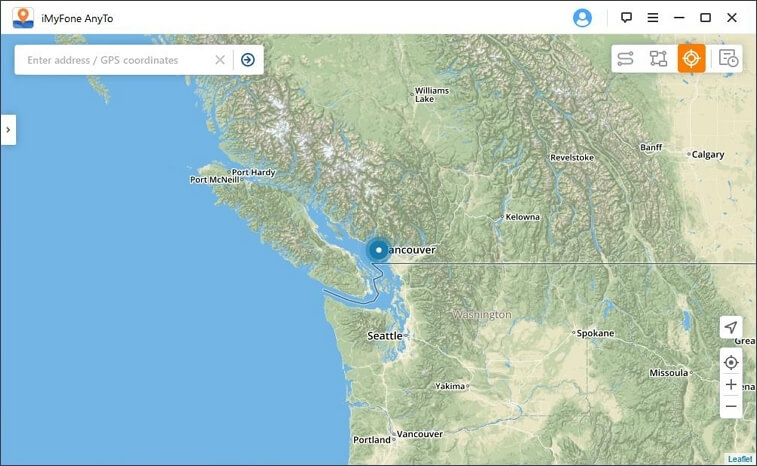 Good luck!
Pros
Change the GPS location with one click.
Choose to speed up or slow down your walk on yourself.
Plan imaginary journeys with multipoint mode on the route planner.
So you can also use this brilliant tool to create virtual routes to move along in the game, while you are just sitting home (see the guide >> ).
Conclusion
In conclusion, the article has given a detailed description of how to use Defit for playing Pokemon Go. There are many features that make it a good choice for players, like iMyFone AnyTo, and it is easy to install and use, and it is free.