Finding your exact location online through your phone has become fairly easy, thanks to satellite technology. The GPS technology works with popular apps on your phones like Google Play to help the users pinpoint their exact location as well as get the exact locations of any nearby store, your office, or any other place.
However, even if this level of accuracy has bestowed several benefits, it can hamper the privacy of the user drastically. Unless you yourself wish to share your exact location with your family and friends, such common GPS apps can pose a hurdle. In such cases, you can make use of fake GPS free apps or software to fake your exact location online. Here are a few cases when you may want to fake your exact location.
You can avoid revealing personal information on social media.
Get the upper hand while playing Pokemon or any other location-based online games.
Part 1: Popular Fake GPS Location Spoofer Free
Here are some of the best fake GPS apps that are available for free.
With the help of fake GPS GO location spoofer free, you can fake your GPS location on the go. It will effectively overwrite your actual location so that you can use the fake location of your choice online.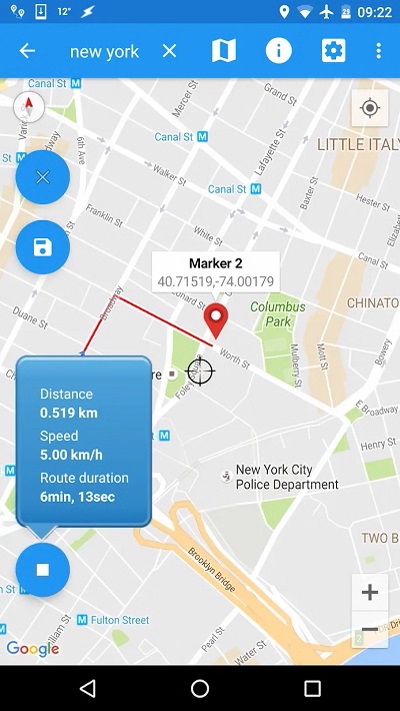 Pros
The positioning is very precise.
The operation is stable.
Cons
Many ads keep appearing while using this app.
The usage is very inconvenient for novice users.
How to Use Fake GPS GO Location Spoofer Free?
Step 1: Install this app on your phone and launch it.
Step 2: Pick your fake location on the map and tap on "Play".
The fake GPS location will then be inserted in the online platform you want on your Android device.
PriceFree and paid version available.
You can set your location anywhere in the entire world with the help of this fake location spoofer free app in just a single click. If you want to fake your GPS location, this app is great for that purpose.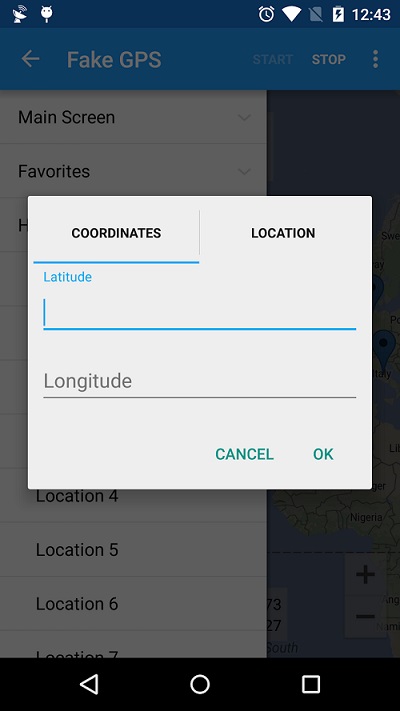 Pros
No random ads keep appearing while using this app.
Very easy to use.
Cons
This app is pretty unstable.
The app sometimes closes on its own.
It does not work on a few of the phones from popular pands like Vivo,Xiaomi.
How to Use Fake GPS
Step 1: After you install the app, select the "Location 0" option from the main menu.
Step 2: Key in the coordinates of the location and tap on "OK".
The app will then show the location you specified on all the location-based apps you use on your phone.
PriceFree but has in-app purchases.
In just two single clicks, you can get your phone to display any location you want in the world using this fake GPS-free apk app. A fake GPS location is set up by this app which is used by every other location-based app on your phone.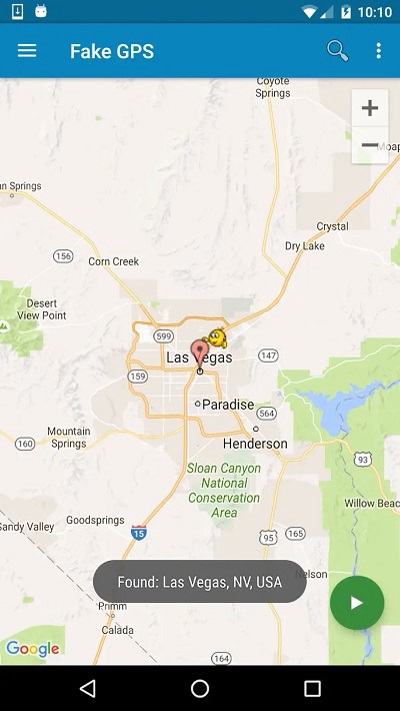 Pros
Compatible with many popular Android devices.
Very stable to use.
Cons
The version update is very slow.
The last update introduced for this app was several years ago.
How to Use Fake GPS location
Step 1: Install the app on your phone, launch it, and tap on the search icon at the top.
Step 2: Key in the location you want and then tap on the "Play" icon.
Once you do this, the app will set your location to the fake location you picked on the map.
PriceFree with limited functionalities.
Although VPN can be really useful while faking your location, it sure does come with its own set of disadvantages that are listed below.
It is not fully functional.
Unstable.
Random ads keep popping up.
| VPN | iMyFone AnyTo |
| --- | --- |
| Complicated to use for novice users. | Very simple to use. |
| Random ads keep appearing all the time. | No unnecessary ads to annoy the users. |
| Mostly on Android devices. | Works with both Android as well as iOS devices. |
As you can make out from the above points, AnyTo is anytime better than the other available VPN apps to fake your location online.
Part 2: Best Alternative to Fake GPS Location Spoofer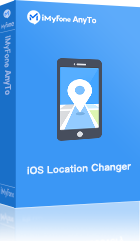 1,000,000+ Downloads
iMyFone AnyTo Great Features:
You can change the location of your GPS to anywhere in the world.
You can easily plan a route on the program's map and move on it with a speed that is customizable.
This works very well with location-based apps like Tinder, Pokemon Go, popular social media platforms, etc.
This software is compatible with both Android as well as iOS phones.
There are no random ads popping on your screen while using this program.
Advantages that are not Offered by VPN Software but Offered by AnyTo
AnyTo offers several advantages over VPN software that are listed below.
1. No ads, frequent software updates, and stable software
The most annoying part of using a VPN software to spoof your exact location is that you will be subjected to a constant show of unnecessary ads while using it. You do not have to face this issue when you are using AnyTo.
The makers of this software keep updating this app regularly. Being a very stable software, you do not have to worry that this app will peak down and stop functioning midway.
You need to be mindful about not using such apps on a regular basis as you may end up getting blocked on the location-based apps that you use this app on.
2. Simple operation
It is very easy to use AnyTo. Follow the steps given below to know how you can do this.
Step 1. Download Software
Install the program on your computer, launch it, and click on "Get Started" from the main interface.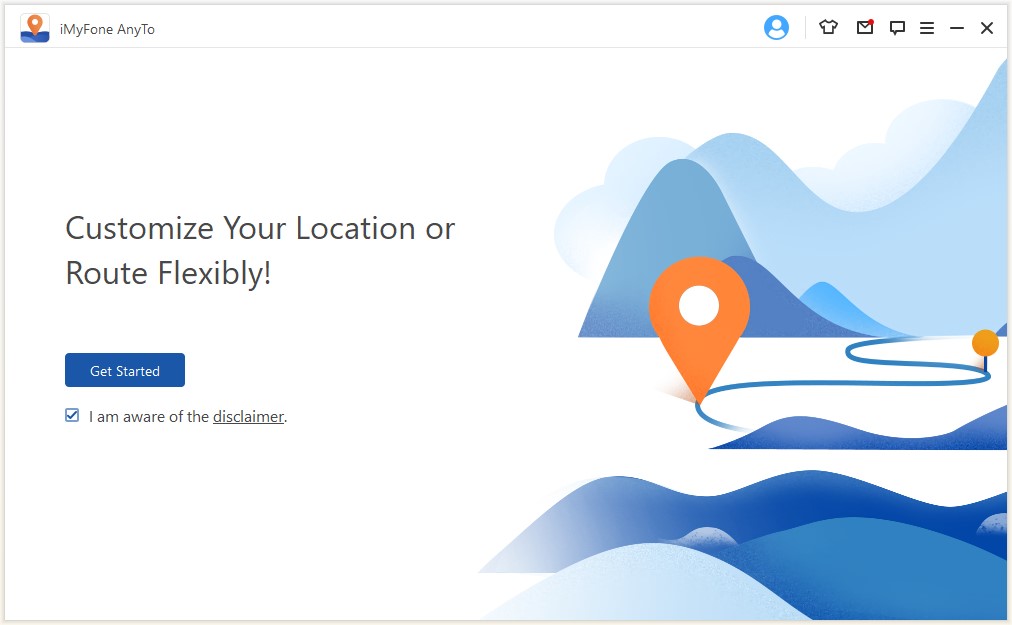 Step 2. Connecting Device
Connect your Samsung device to the computer.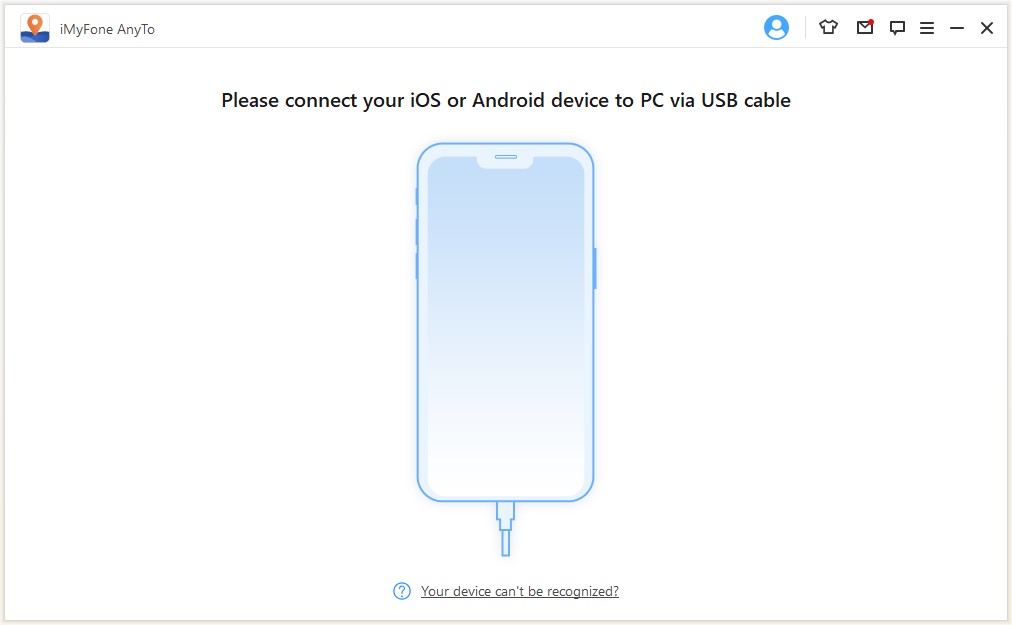 Identify your device and then enable USB debugging on your phone by following the on-screen instructions.
Step 3. Select Mode
Select a mode based on your preference.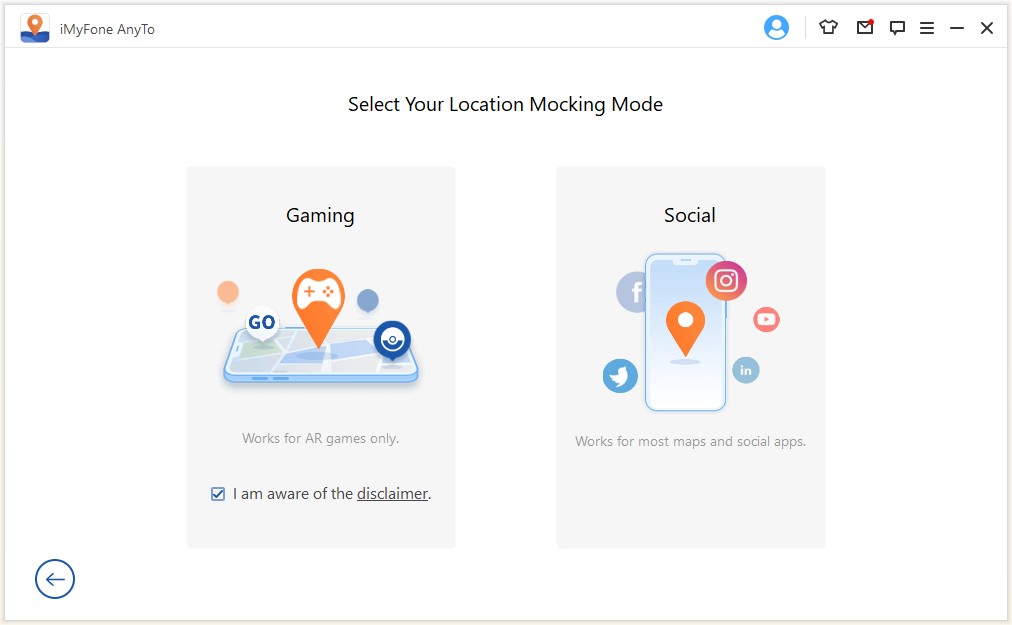 Step 3.1 Gaming Mode
This mode works only for Pokemon Go gaming accessories. Once you get the popup window saying you are all set, you can log?in to your game.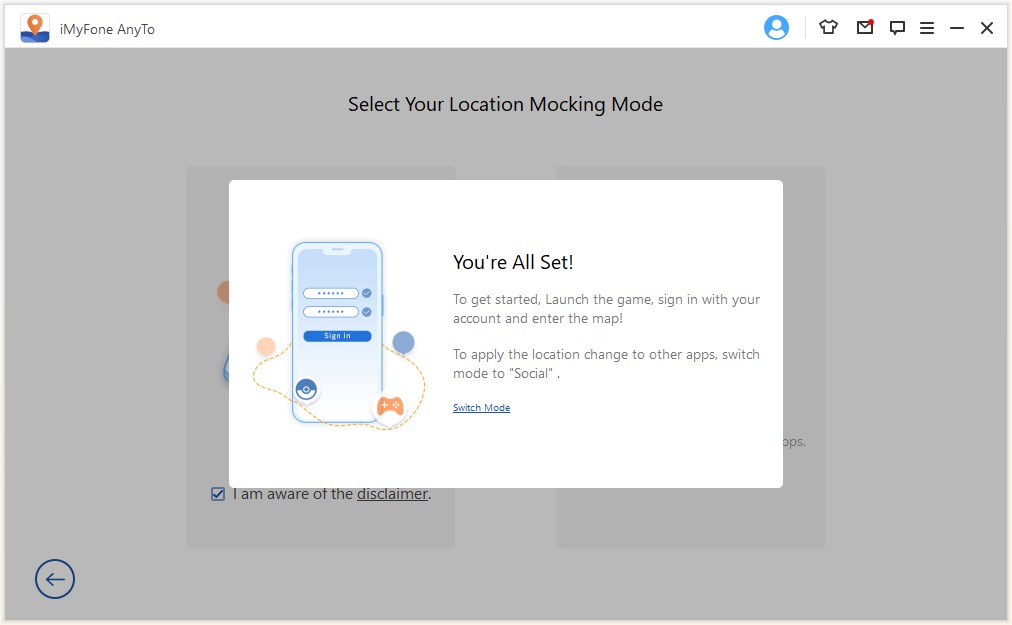 Step 3.2 Social Mode
This mode will work on almost all the popular location-based apps like Facebook, Google Map, WhatsApp, etc. You will need to install the assistant on this.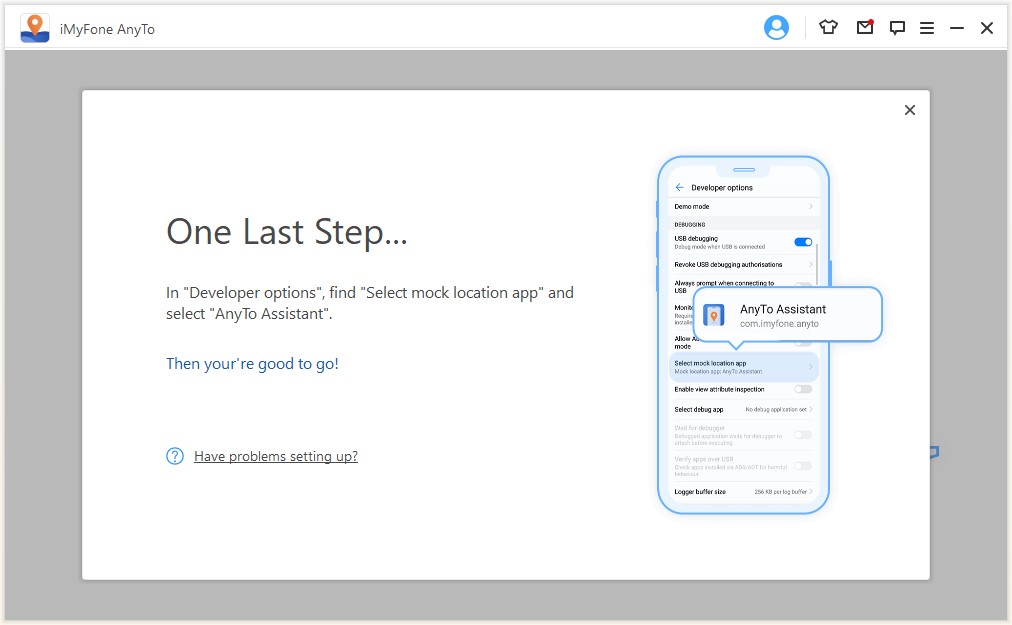 Step 4. Change Location
You can now change the location on any app or game according to your convenience.
Part 3: FAQs about Fake GPS Location Spoofer
1. Can I use it to change the location of any app on my device (iOS/Android)?
Yes, AnyTo can be used to change the location of any app on your device. It is compatible with both Android as well as iOS phones.
2. Do I need a jailpeak to use it?
No, you do not have to use iMyFone AnyTo software to use it to fake your GPS location on location-based apps online.
3. Can I play Pokemon GO without walking? Does it really work for Pokemon
Yes, with iMyFone AnyTo you can play Pokemon Go without walking. It works effectively to fake your location on almost every popular location-based app including Pokemon Go.
Conclusion
There may be many reasons why you may wish to fake your location on online platforms like Tinder, Pokemon Go, social media apps, etc. The above apps can help you out if you ever wish to do this. The best way to fake your location would be to use iMyFone AnyTo which is a highly recommended software based on its effectiveness.