Is It Possible to Play Pokemon Go on Mac? The Best Solution for You
Category: Change Location
5 mins read
Pokemon Go is a popular augmented reality game that has taken the world by storm since its release in 2016. The game is available on mobile devices, but what about playing it on a Mac?
Many players have been left wondering if it's possible to play Pokemon Go on their Mac computers. The good news is that there are workable solutions that allow you to play Pokemon Go on your Mac.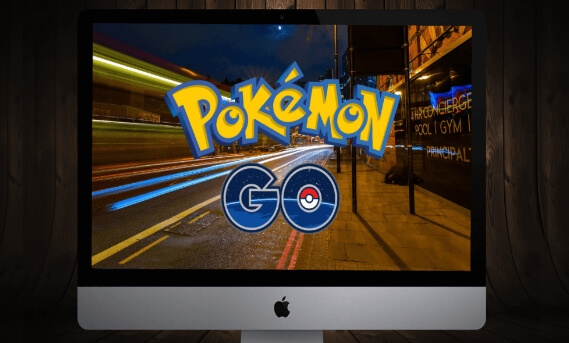 In this article, we will explore the most effective solution for playing Pokemon Go on your Mac computer. So, whether you're a seasoned player or a newcomer to the game, keep reading to learn how to enjoy playing Pokemon Go on your Mac today.
Part 1: Is It Possible to Play Pokemon Go On Mac?
Yes, it is possible. However, your preferred device for hunting Pokemon can greatly impact your gameplay experience. If you're a Mac user, you might be wondering if it's possible to play Pokemon Go on your computer.
The good news is that with the new BlueStacks 4, Mac, and PC, users can now enjoy playing the game without suffering any unpleasant shocks or limitations.
With this new version of the BlueStacks, you'll be able to play Pokemon Go on your Mac or PC and even improve your battery life while hunting for those elusive creatures.
Part 2: Why do People Choose to Play Pokemon Go on PC?
With the rise of concerns about safety and accessibility, many players are opting to play the game on their PCs instead. There are several reasons why this shift is happening. Let's take a look at some reasons why people choose to play Pokemon Go on Mac: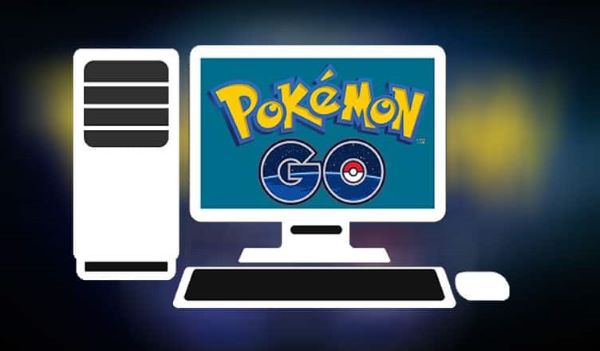 Due to various safety concerns, such as crime and accidents, many players feel unsafe playing Pokemon Go outdoors. This is especially true at night or in unfamiliar locations.
Not all roads listed on Pokemon Go are well-maintained or safe for pedestrians. Players may encounter hazards and obstacles while walking, potentially leading to accidents.
Playing Pokemon Go while driving or operating a vehicle can be distracting and increase the risk of accidents.
Extended gameplay can drain phone batteries quickly, leaving players stranded in unfamiliar locations with no way to call for help.
The game's design may make it difficult or impossible for players with disabilities to participate fully in outdoor gameplay.
Weather conditions such as thunderstorms or heavy snowfall can limit outdoor gameplay options, leading players to choose PC versions instead.
Part 3: How Can I Play Pokemon On My Mac Without Emulator?
There are mainly two methods to play Pokemon Go on Mac without using any emulator. Let's take a look at each of these methods:
Method 1:

Play Pokémon GO on Mac with iMyFone AnyTo & MirroTo

Playing Pokemon Go on your Mac is now possible with the help of iMyFone AnyTo & MirrorTo. To play Pokemon Go on your Mac, you need to bypass the game's location tracking conditions, and iMyFone AnyTo Location Changer can do just that.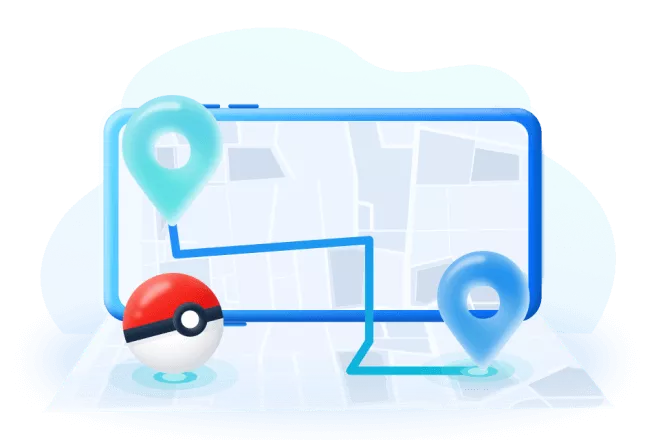 Key Features:
One-click access to GPS location customization.
Apps like Facebook, WhatsApp, and Pokémon Go that rely on your location will work with no problems.
Adds support for GPS files, so you can get going on your preferred routes.
Joysticks make it easy to adjust course with minimal effort.
Step 1: Install the iMyFone software on your PC. Open the software, and clock on Get Started.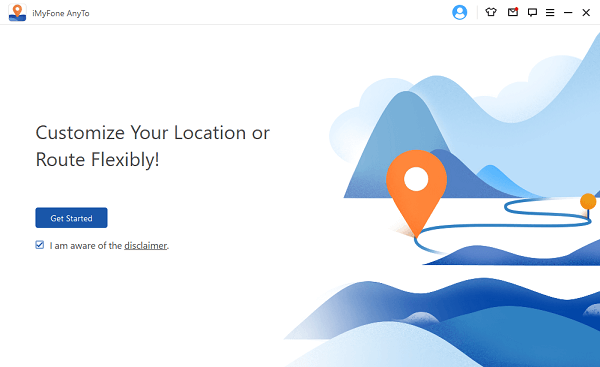 Step 2: Connect your phone with it, and you will see your location on a map.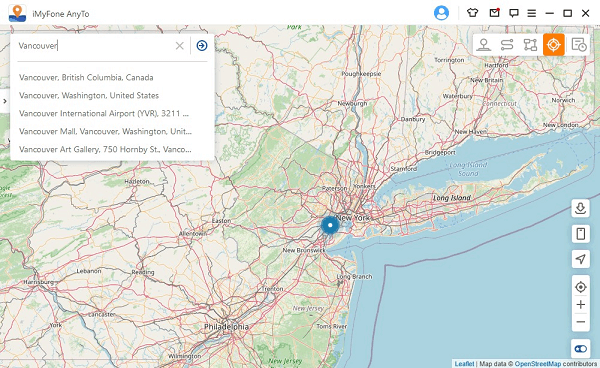 Step 3: Here you will get a map, drag and select the location you want. Choose the place where you want to go to and click Move.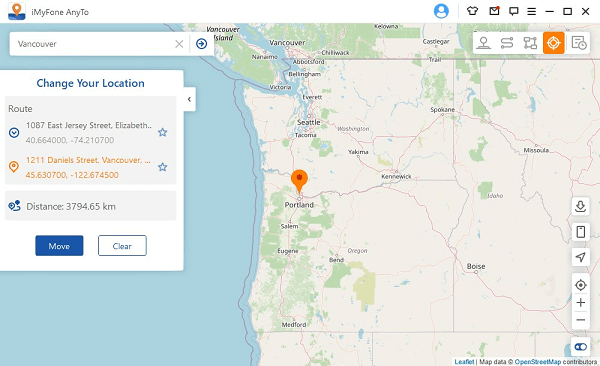 Now you will get your fake location, and the new location will appear in your phone.
This app is one of the best fake GPS location apps for Pokemon Go and is compatible with both iOS and Android devices. With just one click, you can switch to any location in the game and catch more Pokemon.
Now we invite you to watch the video to explore this AMAZING Pokémon Go Spoofer:
In addition, iMyFone MirrorTo is a screen mirroring app that allows you to mirror your phone's screen to your Mac. This enables you to access media files and games on a larger screen, providing a smoother gaming experience. If you're a PC user looking for the best app to play Pokemon Go on your Mac, iMyFone MirrorTo is definitely worth considering.
Method 2:

Play Pokémon GO on PC for MacOS Device with Xcode

For iPhone users who want to play Pokemon Go on their PC using Xcode, it's important to note that a macOS-based PC is required. Xcode is a software designed specifically for macOS devices, providing a range of tools tailored to the OS system.
While Xcode may have limited services on Windows systems at present, its adaptability to the OS system makes it an incredibly useful tool. In fact, for those using macOS, Xcode can be regarded as an essential software with numerous benefits and applications.
Part 4: Are there Risks for Pokemon Go Game play on PC?
As PC Pokemon Go simulators become increasingly popular, it's important to be aware of the potential risks associated with using them. While they offer the convenience of playing from home, there are certain precautions that should be taken to ensure a safe and enjoyable gaming experience in 2023.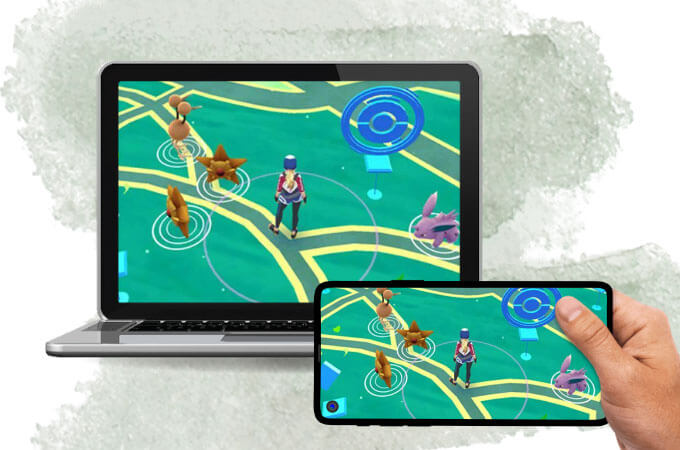 One major risk is the possibility of being banned from Pokemon Go if the game detects that you're using a simulator or cheating. To avoid this, it's recommended to create a secondary account specifically for simulator use and to avoid constantly changing locations.
It's also crucial to use reliable tools that simulate your device's movement accurately and take breaks between location changes. Additionally, it's important not to rely solely on simulators and to play on your phone occasionally as well.
If you do receive a temporary ban on your account, consider switching to another account or using a reliable simulator to avoid permanent banishment from the game. By taking these precautions, you can enjoy Pokemon Go gameplay on PC without putting your account at risk.
Conclusion
Playing Pokemon Go on Mac can be a fun and convenient way to enjoy the game from home. However, it's important to be aware of the potential risks associated with using simulators and take necessary precautions to avoid being banned from the game.
One useful tool that can help mitigate these risks is iMyFone AnyTo. This reliable software allows you to simulate your device's movement accurately, making it easier for Pokemon Go to believe that you're actually moving around.
By using iMyFone AnyTo in conjunction with other safety measures, you can enjoy playing Pokemon Go on your PC without fear of being banned or penalized.
Change GPS Location on iOS/Android
168,282 people have downloaded it.
Fake iOS/Android GPS location to anywhere in the world instantly.
100% Work with location-based apps such as AR games, social platforms, etc.
Joystick to simulate GPS movement freely when playing games.
Import / Export GPX file to save your favorite routes.
Compatible with All iOS & Android versions.