"Is my smartphone being spied by someone?"
This is the most common question that's bugging every smartphone user of these days. Ever since Google and Facebook were accused of tracking user's daily Internet activities, people have become extra curious about who else is tracking them.
The truth is smartphone tracking has become a trend these days. So, today, we're going to share a couple of effective tips on how to stop someone from spying or tracking your phone and keep your privacy intact.
Part 1: Is My Phone Being Spied?
First of all, let's take a look at the signs that tell if your smartphone is being tracked or not.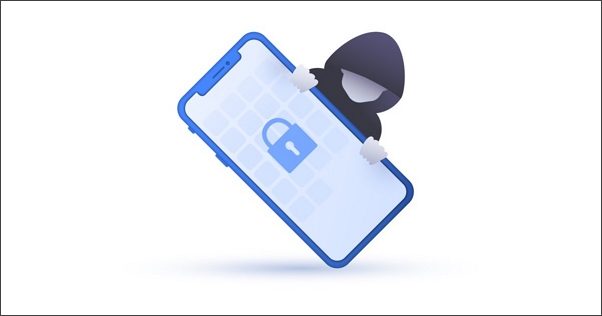 1 Battery Drains Too Quickly
Rapid battery drain is the biggest indication of the presence of a spyware application on your smartphone. Spyware apps run in the background. Even when your smartphone is idle, these apps will be doing their job silently and consume power. It means that a sudden drop in the phone's battery backup clearly indicates the presence of a spyware application.
2 Unusual Restarts on Your Smartphone
Always remember that your smartphone will never restart until you manually press the "Restart" button. Whether you're using iOS or Android, the smartphone will never restart on its own. So, unexpected frequent restarts are an indication that someone is hampering with your smartphone's functionality and might be stealing your personal information.
3 Your Smartphone is Heating Up Unnecessarily
This is one of the most common signals that'll tell you that a third-party is spying on your smartphone via a spyware app. Since spyware applications run in the background, they put too much load on the processor. As a result, the smartphone will start heating up, even when it's kept idle.
4 Strange Sounds While on Call
When you are speaking with someone on the call and you experience any odd sounds in between, chances are your device is being tracked. The signal connections have been greatly evolved these days and unlike past, no such disturbance occurs during the call that can hamper the call quality. If you happen to hear such odd things, it is quite possible that you should take a step ahead in investigate by whom you're being tapped.
5 Troublesome Turning Off Device
In case you're facing any difficulty while shutting down the device, it cannot be a good indication. The reason might be the background operations of the spy app or software is running in the device. and hence, it can imply that someone is keeping tabs on you.
6 Unfamiliar Applications Appear
If you find an App on your phone that is not downloaded by yourself, be careful that it is installed remotely by someone else.
7 Strange Search History
Checking your phone's search history regularly can also help you find clues that you're not being watched.Checking your phone's search history regularly can also help you find clues that you're not being watched.
If you have strange websites, unused keywords, or downloads, be aware that you have spyware installed.
8 Phones are Getting Slower
Sudden performance gaps, memory being occupied by unknown data or storage problems could be caused by spyware monitoring your phone and taking up memory space, and your phone will be getting slowly.
9 Strange and Meaningless Text Messages
Receive messages with symbols you can't read, or your friends or other parties report receiving strange or offensive messages from your mobile phone, in addition to unfamiliar numbers?
Once a link is clicked to access these messages, the likelihood that the phone will be monitored increases dramatically.
10 Unknown Activity in Standby Mode
Does the screen of your mobile phone light up or vibrate for no reason when receiving an unusual notification? It is likely that the phone screen or camera is being monitored.
So, if you've been noticing similar strange behavior on your smartphone, continue reading, the next section will help you understand how to prevent people from spying on your phone.
Part 2: How to Find Your Significant Other on Your iPhone?
Now let's dig a little deeper into how to locate people using your iPhone. Four different methods are described below, including pinpointing their location through Notes, Find, Locate Sharing, and Significant Locations.
I hope that after reading this article, you can choose the most suitable method for your iPhone to locate your significant other, and learn how to locate others with your iPhone without hurting your feelings and ensuring their safety.
1

Use the Memo to Realize the Positioning of Other People on the iPhone
What many of you may not realize is that the iPhone Memo also has built-in tracking. Through the combination of memo and shortcut automation, it is easy to create a tracking artifact.
Its principle is that opening the APP you set will record the location in the memo, just share the memo with you, and you can let the iPhone locate others without knowing it!
If your significant other usually travels far and you want to know where they've been recently, this method makes it easy for you to locate your significant other with your iPhone.
Note
Use the other party's iPhone > go to the system's built-in "Notes" app > tap "Add Folder" on the lower left > "Done"
Tap the three dots button in the upper right corner > select "Shared Folder" > share to your phone Go to the built-in "Shortcuts" app > switch to "Automation"
If you have not set up automation, directly click "Make Personal Automation Operation" > select "App"
Select the most frequently used application of the other party > click "Next" in the upper right corner
Click "Add Action" > Enter "Location" in the search box > Click "Get Current Location"
Enter "Make Memo" in the search box again > Change the location of the memo to "Current Location" > Click "Next" in the upper right corner
Turn off "Ask before running" > click the prompt "Don't ask" > Done
When you wait for the other person to open the app you selected, you can check his location in the note
2

Locate someone else's iPhone with Find
Plus you can use the Find feature on your iPhone to pinpoint their location. In Settings, turn on Find and add contacts to your iPhone. In this way, when you want to know their location, you only need to use the "find" function, and you can easily achieve the purpose of iPhone locating others.
The following are simple steps to easily help you realize iPhone location.
Note
Go to "Settings" > "Privacy" > Turn on "Location Services"
Tap "Find" > Select "While Using App" > Enable "Accurate Location"
Go to the built-in "Find" app > tap "Share My Location" > add "Contacts" > tap "Send"
Part 3: 4 Ways to Prevent People from Spying on Your Phone
Now, you might wonder how to prevent people from spying on your phone? Don't worry, in the rest of this article, we will provide you 4 useful methods to help you block someone from spying on your phone.
Method 1: Spoof Location to Stop Someone from Spying on My Phone
Usually, people will track your smartphone to know your location. Even tech giants like Google and Facebook want to know the user's every movement on the map.
iMyFone AnyTo is an exclusive location spoofing app for iOS users, it's widely compatible with most iOS devices even the latest iOS 16 system( support Android too). It can instantly change your GPS location and stop others apps like Whatsapp spying on your phone. With a dedicated "Teleport Mode", it becomes fairly easy to change your GPS location and replace it with any physical location across the world.
Watch Video Tutorial to Fake GPS Location on Your iPhone
Let's take a look at how to prevent people from spying on your phone location.
Step 1: Click "Try It Free" button to download iMyFone AnyTo. Launch iMyFone AnyTo on your computer/Mac and click "Get Started".
(Note: If you have installed iMyFone AnyTo on the computer, drag the video bar to 0:46 to skip the downloading and installation part.)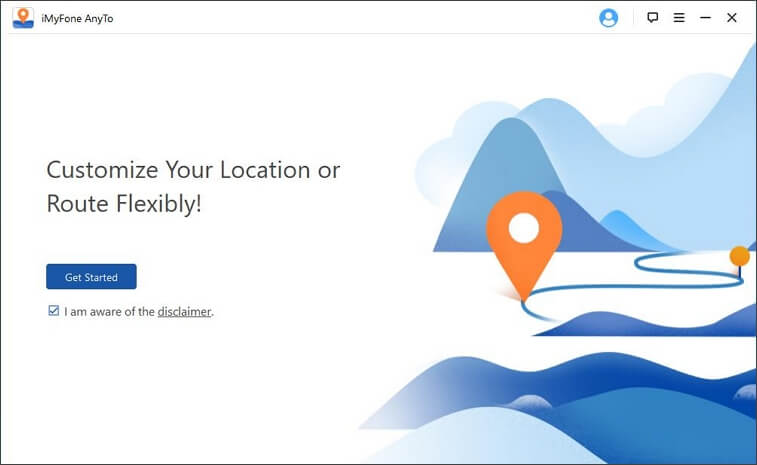 Step 2: Using a USB cable, connect your iPhone to the computer/Mac and click "Trust" to establish the connection between two devices. Enter your passcode to confirm the connection.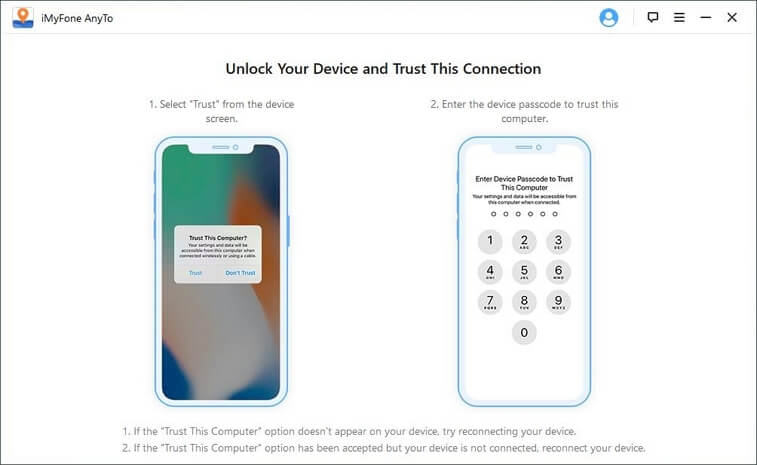 Step 3: Once the connection is successfully established, a map will appear on your screen displaying your current location. Click the "Teleport Mode" button in the top-right corner and use the top search bar to find a specific location. You can also search for a location by pasting its GPS coordinates in the search bar.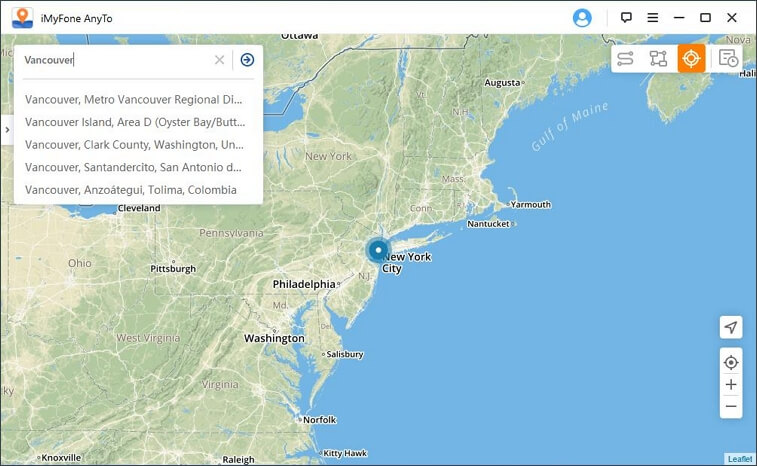 Step 4: Once you've selected a specific location, click the "Move" button to use it as your current GPS location. No one can spy your location on your phone right now.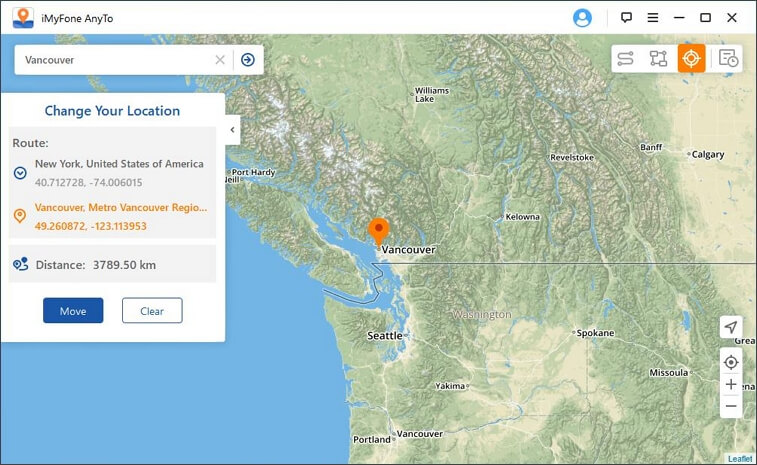 That's how to hide your whereabouts from spyware apps using a dedicated location spoofing tool.
---
Method 2: Use Anti-Tracking Software to Prevent People from Spying on Your Phone
Location is only the tip of the iceberg that a spyware app will track. If you want to completely protect yourself from a third-party, installing an anti-spy app is the best solution. These apps are designed to find and remove malware apps from the user's smartphone and keep his data protected.
Let's check out some of the best anti-tracking tools for iOS and Android.
Best Anti-Tracking Apps for iPhone
1 Lockdown
Lockdown is the latest Anti-spyware app for iDevices. Since it is designed by two former Apple engineers, you can expect the application to keep your privacy intact and secure your data effectively.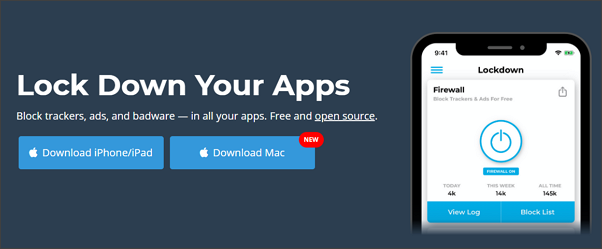 2 Avast Security & Privacy
Avast Security & Privacy is the complete package for iOS users. Being one of the most popular anti-malware tools, Avast Security will help you instantly remove malware apps from your smartphone and keep your valuable data protected.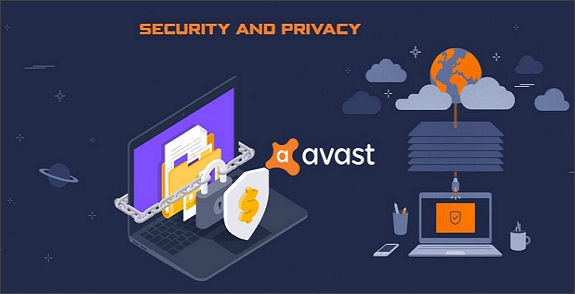 Best Anti-Tracking Apps for Android
1 Spyware Detector – Anti Spy Privacy Scanner
Spyware Detector is an all-in-one tool that'll automatically detect and uninstall potential spyware tools from your smartphone. You can simply install the app on your device and it'll create a safety bubble, keeping you safe from third-party malware applications.

2 Anti Spy (SpyWare Removal)
With a dedicated "Scan Now" feature, you can scan any spyware app using Anti Spy on your Android device instantly and remove it with one tap. In addition to spyware, Anti Spy will also protect you from potential viruses.

---
Method 3: Use VPN to Hide Your Location to Stop Spying on Your Phone
Another recommended method to stop people from tracking your location through a spyware app is to use VPN software. Like the geo-spoofing app, the VPN will also hide your location and the spyware won't be able to track your real location.
While there are many VPN tools, NordVPN is the best solution if you want to protect your data and location from a malware app. Having an intuitive interface, you can connect NordVPN to a virtual server with one-click and completely hide your location & browsing activities.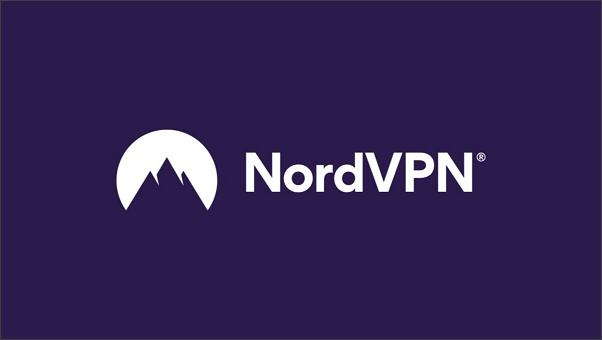 ---
Method 4: Factory Reset to Stop Someone from Spying on Your Phone
Performing a factory reset will delete any malware app from your device. So, if none of the above-mentioned methods work, resetting the device is the last option. Here is the step-by-step guide of how to factory reset your phone.
How to Factory Reset on iPhone
Step 1: Go to "Settings" and click on "General".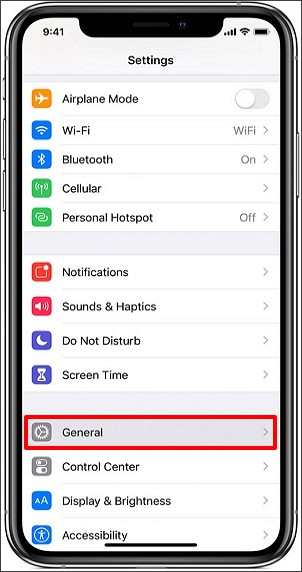 Step 2: Now, tap the "Reset" button.
Step 3: Select "Erase All Content and Settings" and click "Erase Now".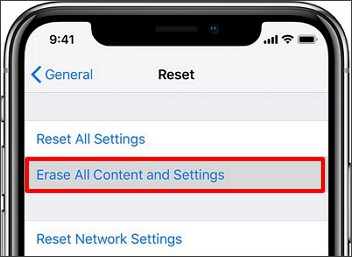 Once the process completes, follow the on-screen instructions to set up your device again.
How to Factory Reset on Android
Step 1: Open "Settings" and scroll down to click on "Backup & Reset".
Step 2: Select "Factory Data Reset" and click "Reset".
Step 3: Enter your screen lock and the system will start resetting your device instantly.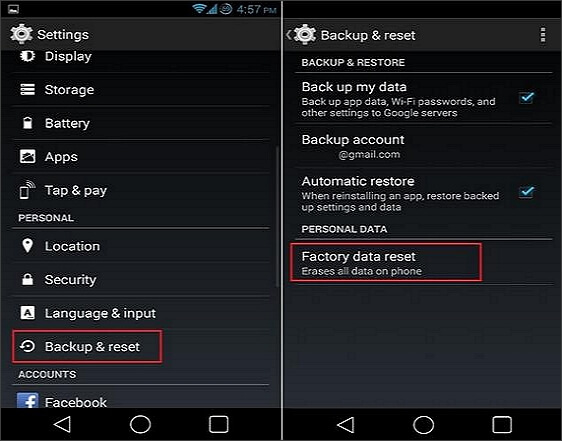 However, this method has its own limitations, which include:
A factory reset will delete everything from your smartphone's internal storage. This can become really hectic if you haven't taken a backup.
Any software update will be rolled back to the original version that came default with the device.
Many times, users have reported that a factory reset damaged their smartphone's firmware as well. So, it might be a risky option.
Anyhow, if you're ready to reset your device, follow the below-mentioned instructions.
Method 5: Battery Detection
For an Android phone with a replaceable battery, you can test different batteries to see if they consume the same amount of power. For an iPhone, you can book a repair center to test them for you.
In addition, iOS 16 users can take advantage of a new privacy feature that alerts you to being monitored when using their lens or microphone, with a green dot for lens use detection and an orange dot for microphone use.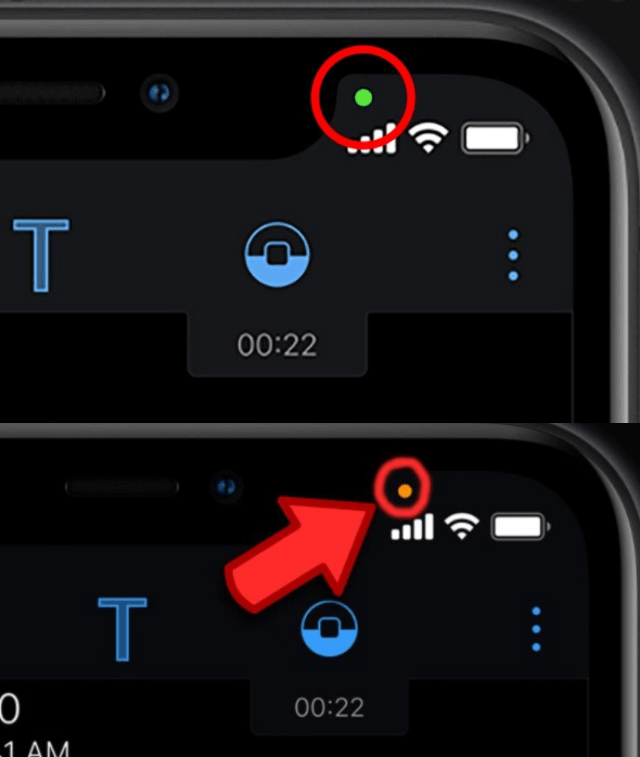 ---
Method 6: Install Antivirus Software
If you are using the Android system, you can use antivirus security software to find out if you have installed spyware or other malicious software, while iPhone users cannot use scanning software, but don't worry, if it is a computer worm type, it is mainly aimed at Android devices.
The following are 6 frequently recommended antivirus software, which can be downloaded from Google play. Most of them include free and paid versions. Generally, the free version already includes scanning and assisting to remove monitoring functions, which is practical for most people.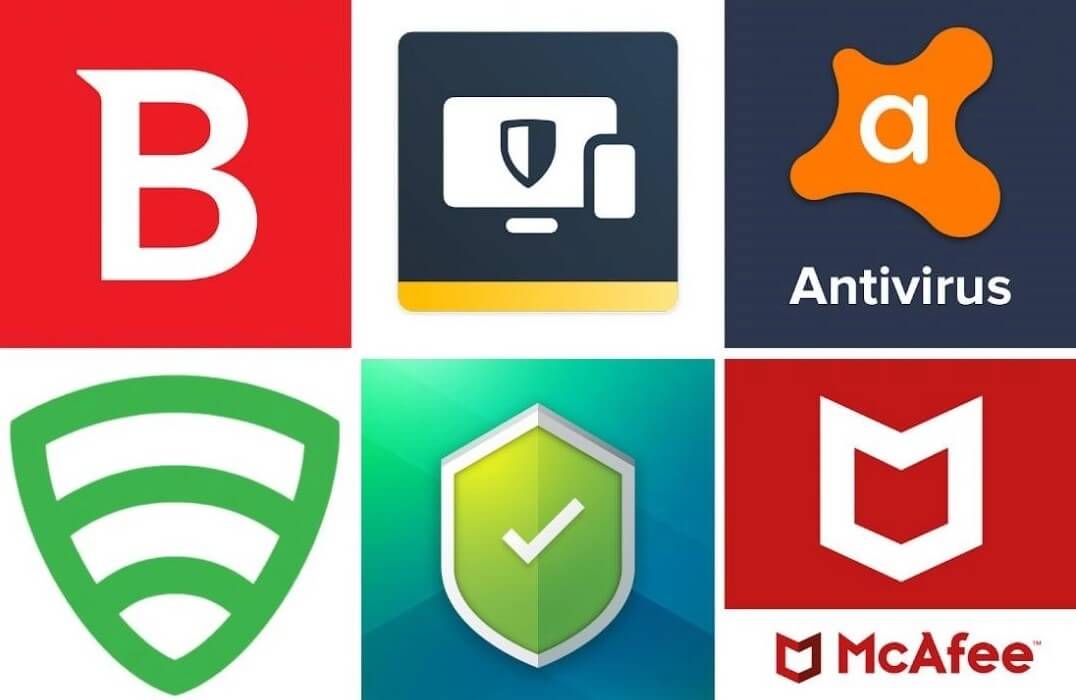 Download the software from Google play. After installation, it will scan automatically. If there is any abnormality, it will automatically detect and jump out of the notification.
---
Method 7: Set Application Permissions
The iPhone has a variety of options for positioning settings, and iOS 16 can use the "fuzzy positioning" function: only allowing apps to get your approximate location, not your exact location. In this way, it will be impossible to obtain more information of the user through the location information, thereby effectively preventing the mobile phone from being monitored.
Operation steps: Open Settings > Privacy > Location Services > select the application > select one of the preferences.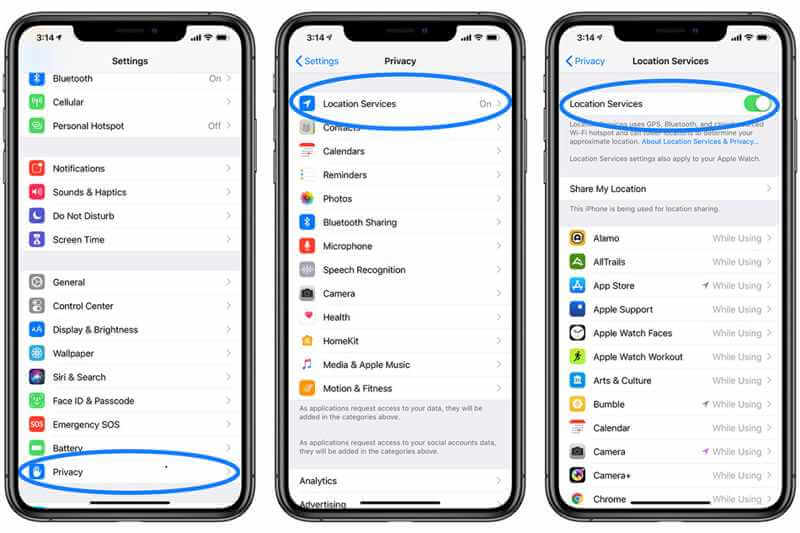 The Android system can also set the positioning selection of the application through the mobile phone.
Operation steps: Settings > Privacy > Apps & notifications > Advanced > Permission Manager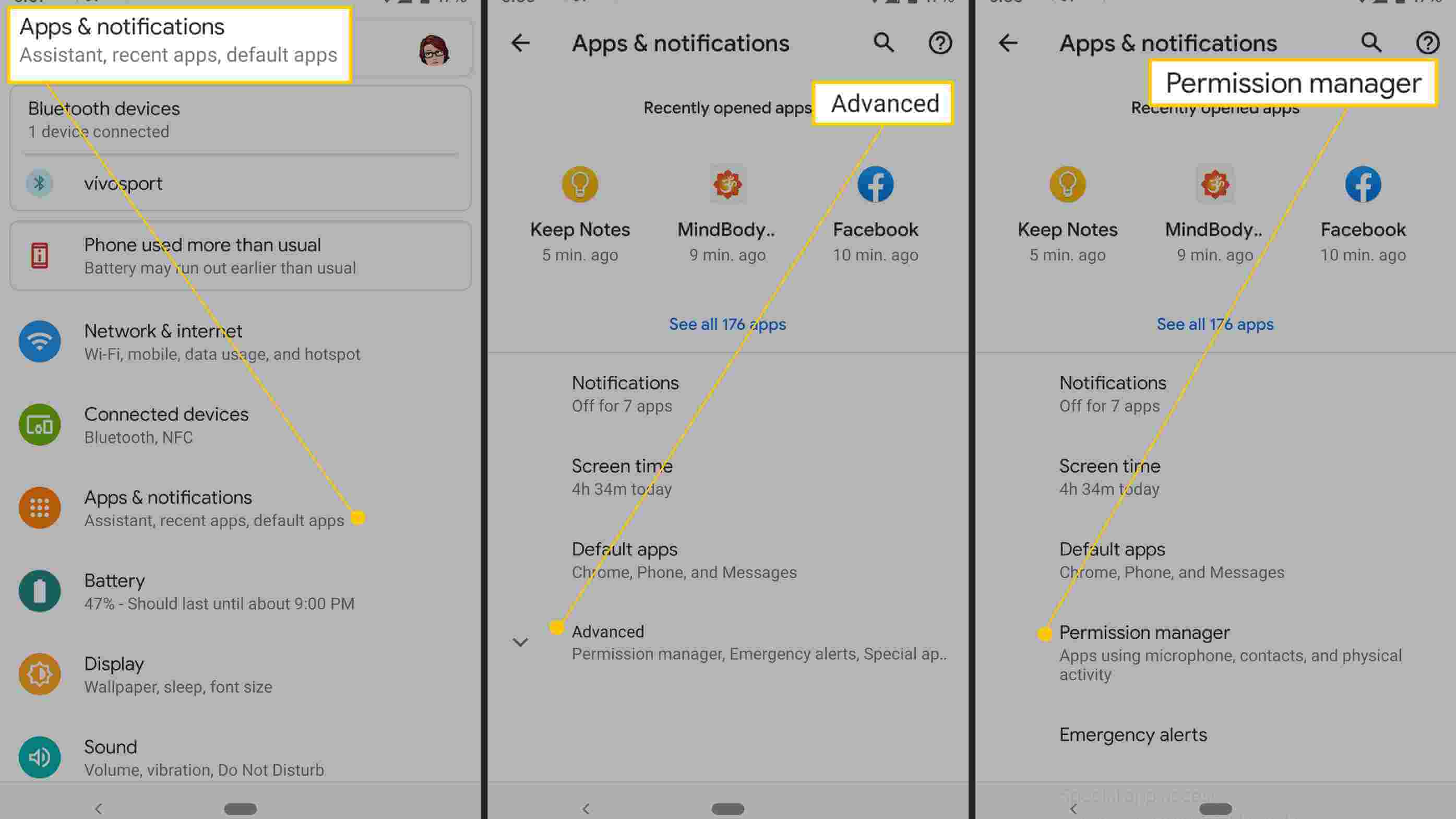 ---
Method 8: Change Google Play or iCloud Password
Steps to change Google Play password: Open your Google account, go to Settings > System management > Google > Security.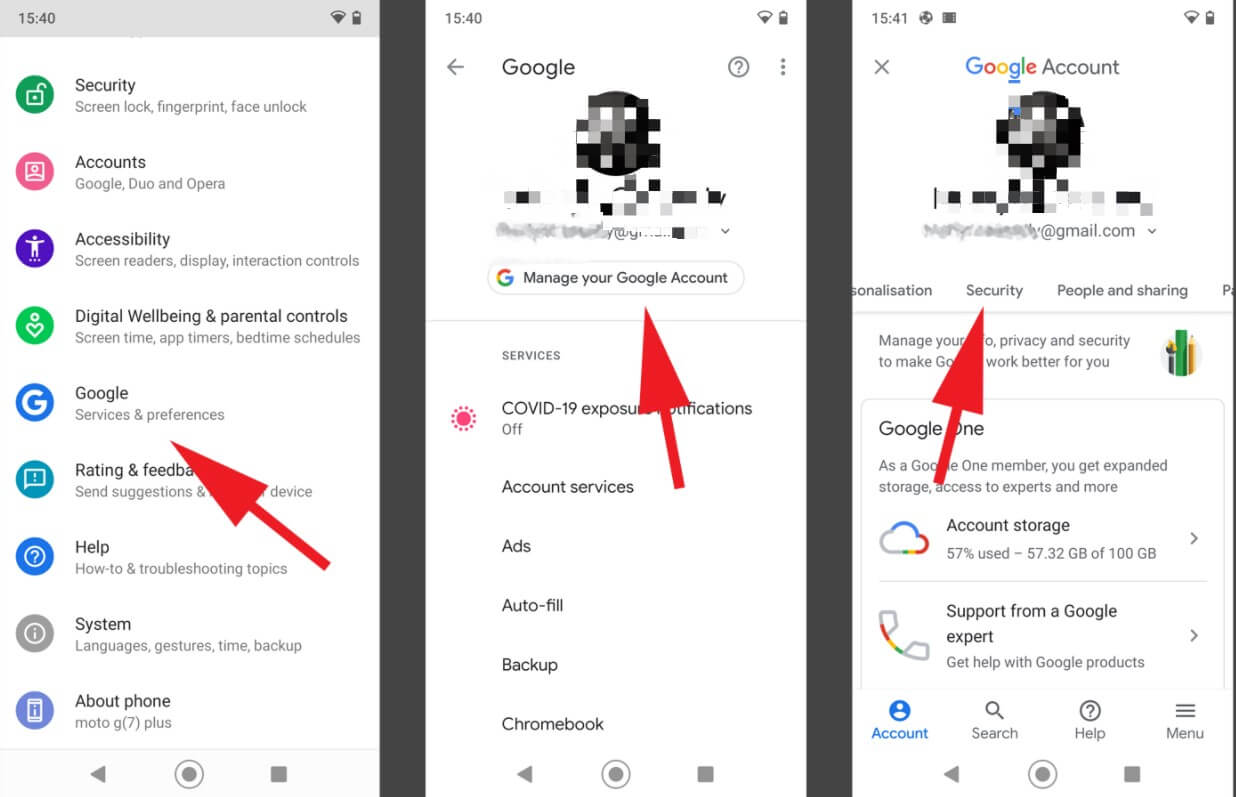 Steps to change your iCloud password: Open Settings > click your account name > Password & Security > Change Password, follow the on-screen instructions to update your password.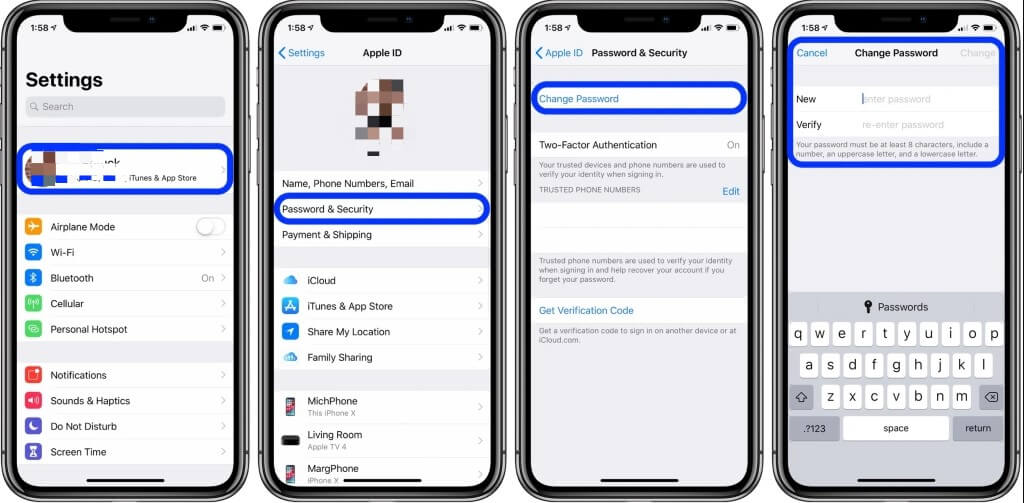 ---
Method 9: Check and Delete the Unknown App
Check your phone's software regularly. If you find software that you didn't download and install, you need to uninstall and delete it, because this may be a key tool for others to monitor your phone.
---
Method 10: Return to Original Factory Settings
This is a last resort, accepting a phone reset means that all apps will be deleted, which is generally not recommended.
But if you can't remove the phone from being monitored, you can try this method, which is the most thorough operation.
Note
Please back up important data first.
Part 4: FAQs about Mobile Phone Surveillance
1

How do I know if I have a spy app on my phone?
Check whether these problems are encountered by observing the power consumption of the mobile phone, body temperature, operating speed, call noise, etc.; or you can use anti-malware software to scan.
2

Will the phone be remotely monitored?
Yes, the cloud can remotely control your mobile phone through daily downloads or any mobile phone activities, and then conduct data theft, monitoring, monitoring and other behaviors.
3

Is there surveillance software that can check if a phone has been tapped?
There are some anti-spyware apps on the market today that can help detect eavesdropping. The following are the recommended apps for iOS and Android.
Lockdown, this app is the best anti-surveillance software for iPhone devices.
Spyware Detectort, designed for Android, is an all-in-one application that automatically detects and uninstalls potential spyware.
Conclusion
That's everything you should know about smartphone tracking and how to stop someone from spying on your phone. If you're also worried about your privacy, make sure to utilize the above tips to protect your data from potential hackers who can misuse it in different ways.