How to Turn off Location Tracking on My Phone [iOS 16 Supported]
Category: Change Location
4 mins read
"How do I turn off the location on my phone?"
That is a question many people might ask these days. With the rise of nasty hackers and the use of third-party apps, your privacy on your mobile phone is declining. There are many ways can be used to tracking location data on your phone.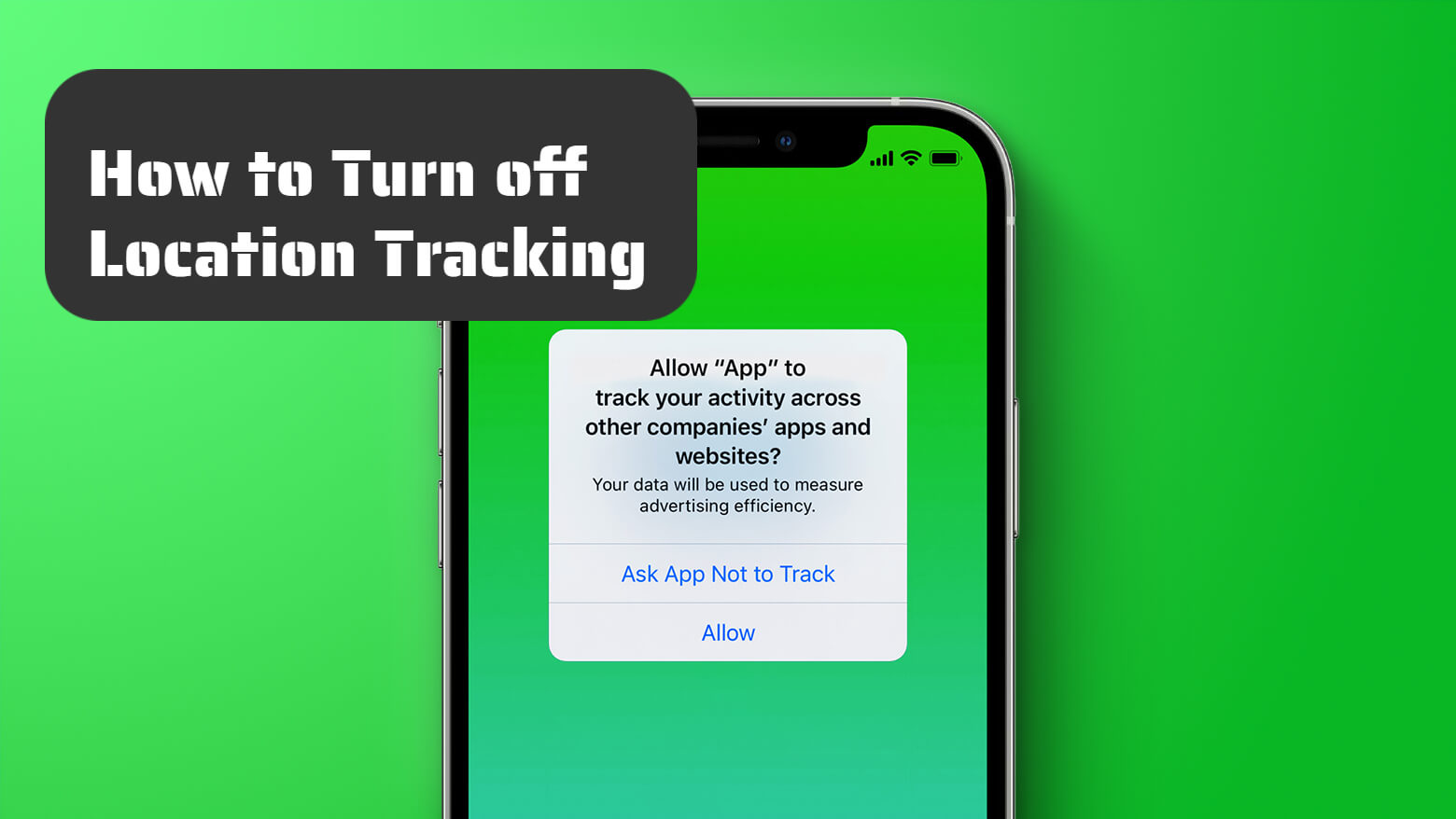 In order to secure your privacy, prompt action is needed. If you are doubtful that you are being tracked using a cell phone and want to find some ways to turn off location tracking on your phone, this article is what you need.
Part 1: How Does App Tracking Work?
Apple has a system where some apps can follow you when you use your iPhone. This tracking watches everything you do on your phone, like the stuff you look for, what you follow, and other things you do.
This app tells advertisers where you are so they can show you ads that fit your interests and the area you're in.
Many companies, such as Google, Amazon, Facebook, TikTok, Instagram, Twitter, and others ask for your permission to follow your information on your phone.
Part 2: Why Do You Want to Turn Off App Tracking on iPhone/Android?
There are many reasons why you might not want apps to follow what you're doing. Some people don't like giving out personal info to apps and want to know how to stop the app from following their activities on an iPhone.
People don't want their privacy to be interrupted, and that's why they might choose to stop app tracking.
An app can follow where you go in and outside of the app, which might worry you.
You might notice many ads on Facebook, Instagram, or other apps that keep track of what you do.
Sometimes, these ads can be bothersome.
Some companies can look into your medical history, bank records, and private messages.
Part 3: Can We Turn off App Tracking on iPhone/Android?
To answer this question, we first need to know how the technology works. In order to track a mobile phone, the phone must be able to send and receive signals.
There are a number of ways to determine the location of a mobile phone, including using network-based techniques, handset-based techniques, Wi-Fi data and etc. With the help of wireless signal, GPS signal or Wi-Fi signal, a mobile phone can be detected and tracked by cell towers, base station or GPS.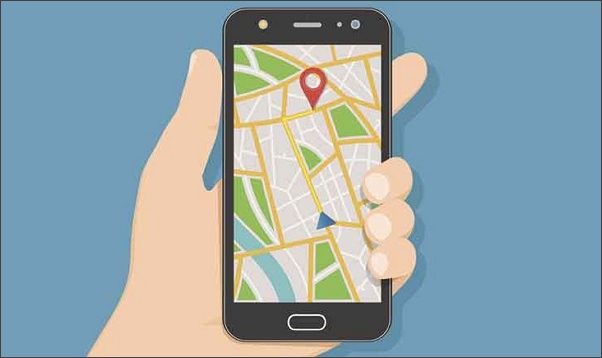 So, if you block or interfere with the signal of your phone from being sent or received, the mobile phone cannot be tracked. Which means, turn off the phone is one of the fastest and easiest ways to block all signals of the mobile phone indeed.
If you do not want your phone to be spied or tracked by someone, there's no doubt that turning off tracking on your phone will secure your privacy.
Part 4: How Do I Stop Location Tracking on My Phone?
To turn off location tracking, you have to deactivate the location service in your phone. Following these steps and you can turn off the location on your phone.
1

How to Turn off Location Tracking on iPhone

Step 1: Go to "Settings" on your iPhone.

Step 2: Then, scroll down and select "Privacy".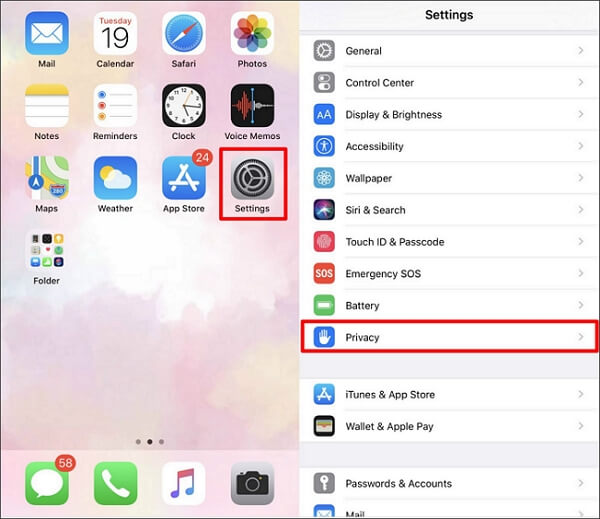 Step 3: Tap on "Location Services".
Step 4: Toggle "Location Services" option.
Step 5: Tap "Turn off" to disable location services for all apps.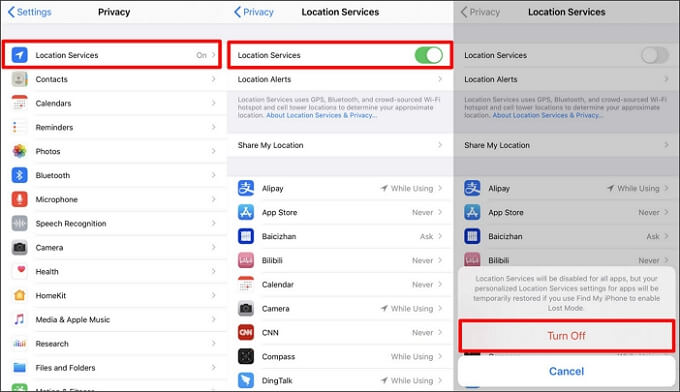 Now, you have already turned off the location services on your iPhone successfully.
Besides can also choose to turn Location Services off for specific app.
Step 1: Go to "Settings" > "Privacy" > "Location Services".
Step 2: Please make sure that "Location Services" is on. Scroll down to find the app you want to turn off location. Tap the app.
Step 3: There will be the selections include "Never", "While Using the App", and "Always". Select "Never" and you can turn off location service on Facebook completely.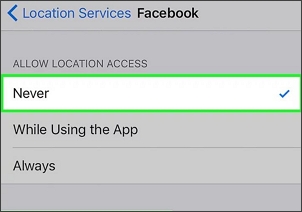 2

How to Turn off Location Tracking on Android

To deactivate location service in your Android phone, follow these steps:

Step 1: Go to "Settings" on Android phone.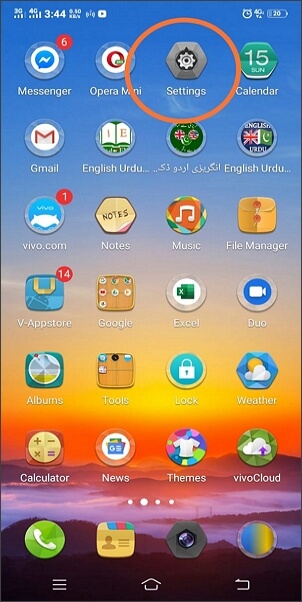 Step 2: Scroll down and select the "Location".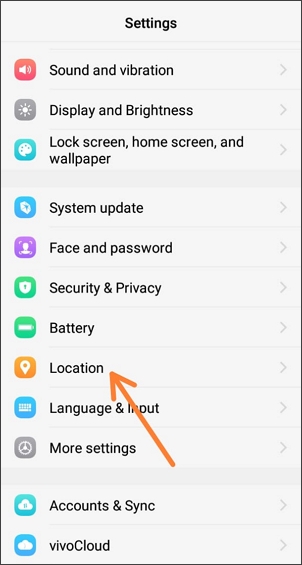 Step 3: Tap "Location" slider to off/grey.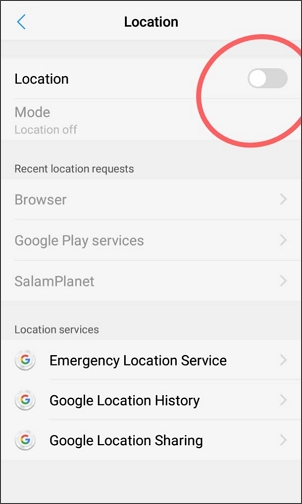 That's it! Location services are turned off on your Andriod phone. Your location can not be tracked by someone right now.
Part 5: How to Turn Off App Tracking on iPhone Without Anyone Knowing?
The second method to turn off location tracking on your iPhone or Android phone is fake your location by using location spoofing app. With the help of location spoofer, you can hide your true location to stop someone from tracking you.
Here we are going introduce some amazing apps for both iOS and Android users:
For both iOS and Android users, I have to say, iMyFone AnyTo is your best choice. iMyFone AnyTo supports you flexibly and naturally modify your route to make your device move along. You can adjust moving speeds and times for your direction, and stop whenever you want.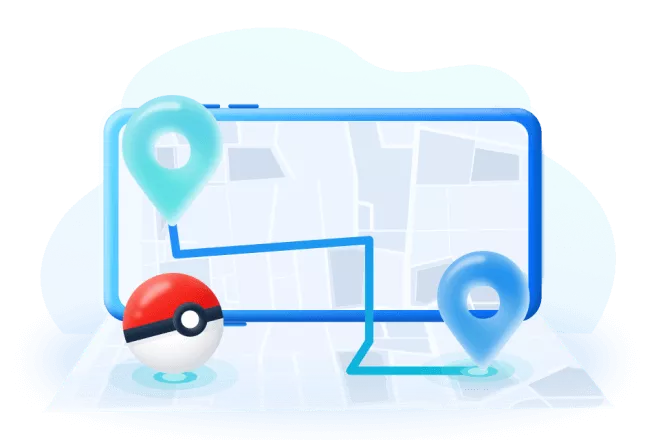 Key Features:
Spoof location to anywhere easily and instantly in 1-click.
You can adjust the speed when simulating the fake route.
Pause and stop anytime to make your movement look real.
Historical records keeps all your destinations for quickly re-selecting when you need it.
Perfectly support the latest iOS & Android system.
Step 1: Connect iPhone to the PC/Mac
Launch iMyFone AnyTo on your Windows PC/Mac (you can click the Try It Free button above to download it free). Click the Get Start button.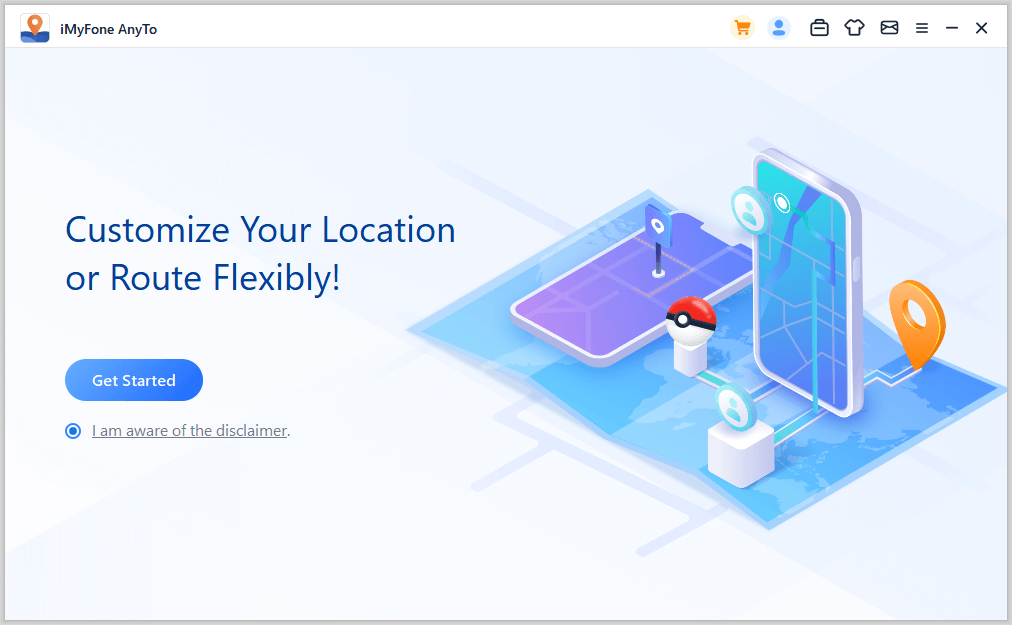 Step 2: Select Teleport Mode
Choose the third icon on the upper-right corner - Teleport Mode. Then you can input an address or zoom and drag the map to choose a fake location.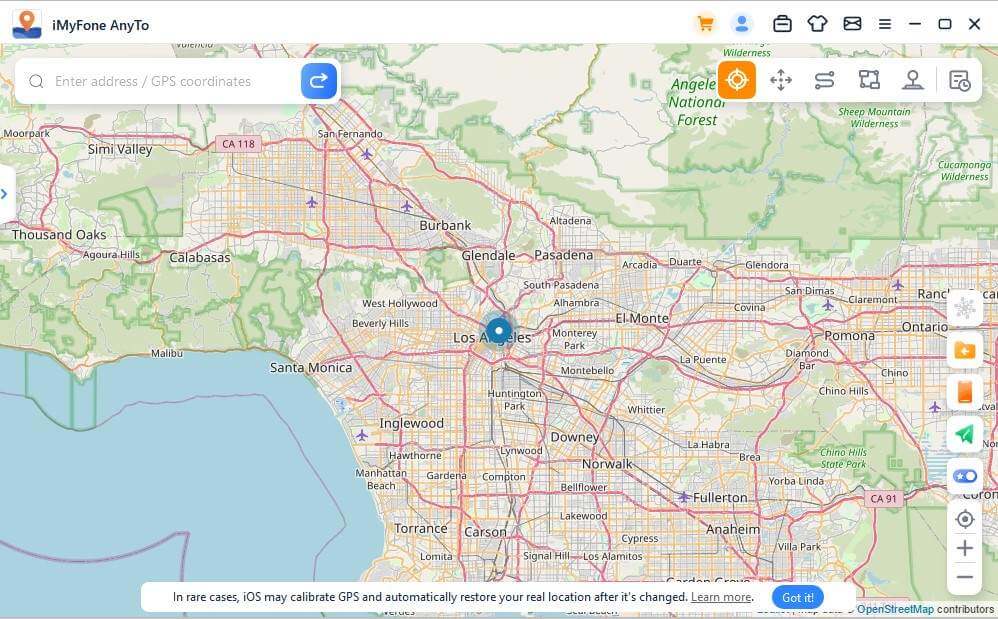 Step 3: Location Changed on Map
Now just click the Move button to change your location on the map to this new location!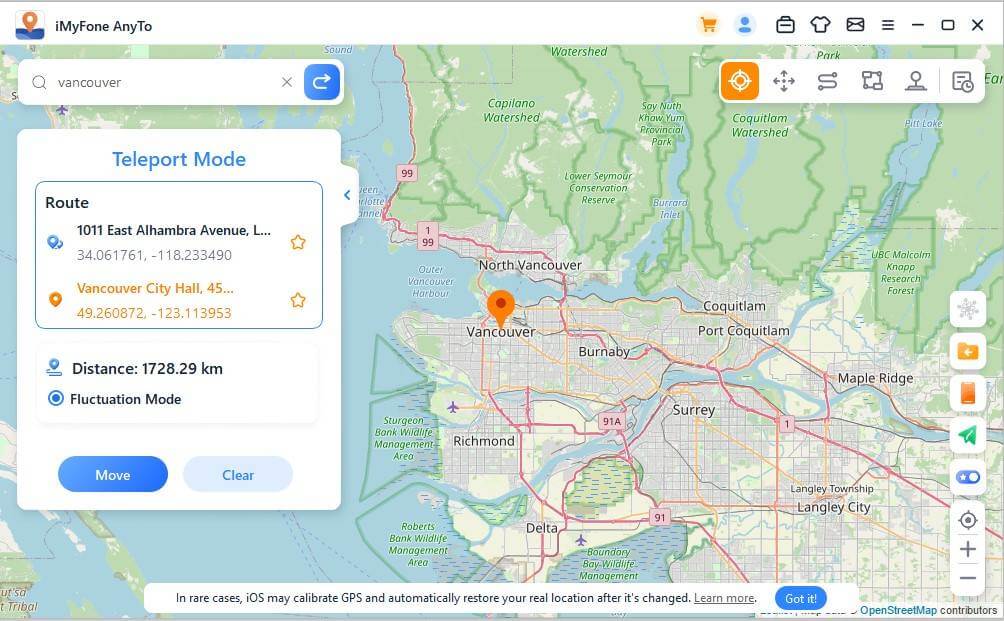 See, this is the whole step of changing location on iPhone. Pretty easy, right? All you need is iMyFone AnyTo, that's all!
Conclusion
We hope that the above-mentioned methods helped you figure out how to turn off location tracking on Android and iOS devices.
If you are worried about your privacy, make sure to follow the steps provided above to protect your location data from being tracked.