Ace Data Recovery Review: Is Ace Data Recovery Worthy?
Category: PC Data Recovery
5 mins read
In today's digital age, data is one of the most valuable assets for individuals and businesses alike. Losing this data can be devastating and can cause significant financial and emotional distress. This is where data recovery services like Ace Data Recovery come into play.
Ace Data Recovery is a well-known data recovery service provider that claims to offer high-quality data recovery services for all types of storage media, including hard drives, solid-state drives, and flash drives. But the question is, is Ace Data Recovery worthy? In this article, we will explore the services offered by Ace Data Recovery, their pricing, and the best data recovery software to replace Ace Data Recovery.
Hope we can help you make an informed decision.
Part 1. Ace Data Recovery Reviews
In this part, we will guide you with a full review of Ace Data Recovery. Let's start by answering each question to know about Ace Data Recovery.
What is Ace Data Recovery?
Ace Data Recovery is one of the oldest companies, founded in 1981. You can recover lost data in limited scenarios. They claim that they are the safest and most trusted among the software currently working. They provide an effective recovery service and recover the data from multiple sources such as hard disks, SD cards, RAIDS, and flash drives.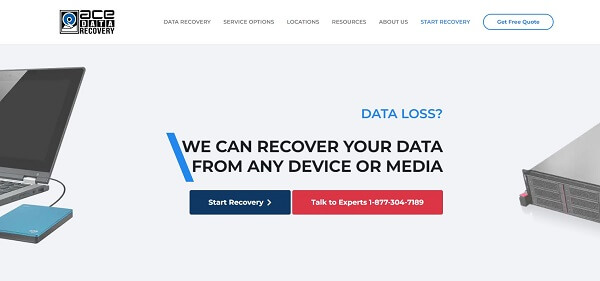 It is a cost-effective way to deal with the recovery of your data.
They have expert and latest recovery tools.
They never increase the quoted price.
The experts are always ready to recover the data in critical and complex scenarios.
They fix the devices that are marked as unrecoverable devices by other companies.
It is a long-term process of shipping, approving, and delivering data.
You may have security concerns about giving the data to multiple experts.
How Does Ace Data Recovery Work?
They work in two ways: you can take the media to their location or follow the steps to ship your media.
Step 1: Fill Out The Recovery Work Order Form
Step 2: Package your media in the form of a file, or you can hand them a USB, Hard drive with proper handling.
Step 3: Ship the media through a courier service with an address label and provide the tracking number, or you can send it through a certified email address.
What is The Price of Ace Data Recovery?
The pricing of Ace Data Recovery is based on the data size of the consumer. Ace Data Recovery offers a free evaluation of the media to determine the extent of the damage and the cost of the recovery.
According to their website, the cost of data recovery services from Ace Data Recovery can range from $500 to $3,000 or more. This is quite expensive compared to some other data recovery services. They would charge $99 if your device were previously opened.
Part 2. Better Alternative For Ace Data Recovery
In this part, we will discuss a professional recovery software and compare it with Ace Data Recovery to find which one has more efficiency.
2.1. iMyFone D-Back Review
iMyFone D-Back is a professional recovery software capable of recovering data from broken devices. It has a straightforward interface with various features, including data repair options. It supports 1000+ file formats for recovery.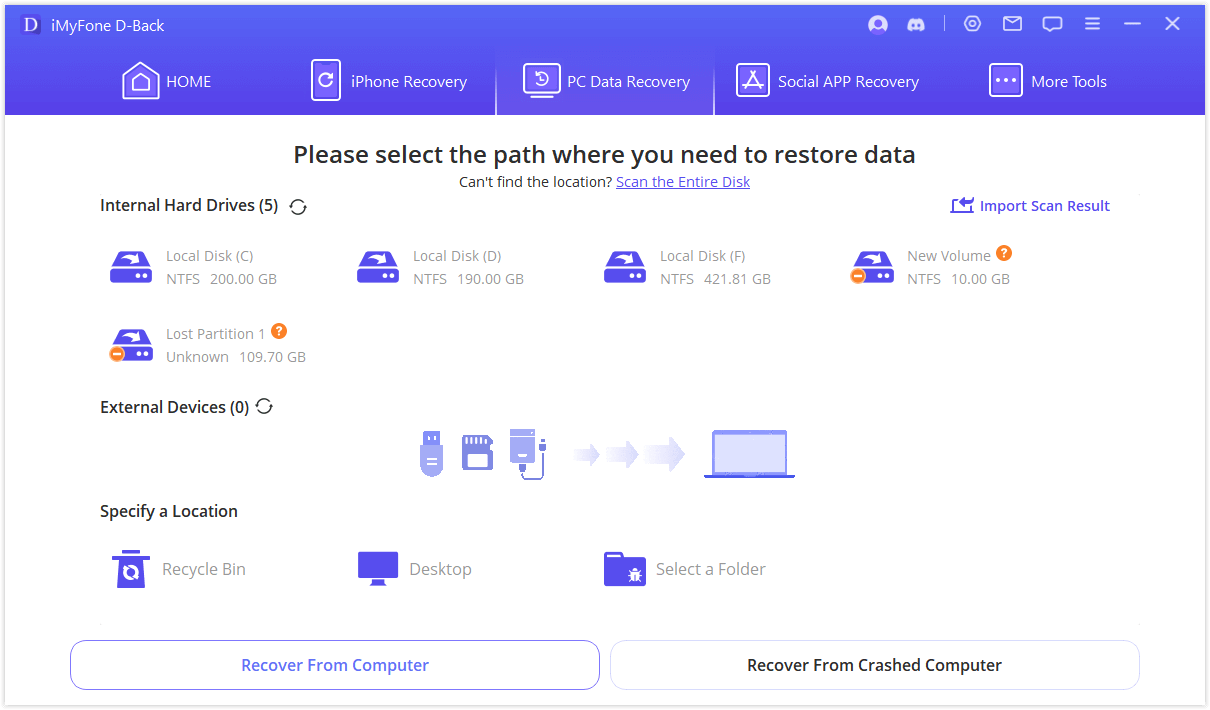 You will have a preview created of the lost files through its deep scanning feature. It recovers the data from raw, formatted, and corrupted partitions.
iMyFone D-Back has the highest accuracy and faster scanning speeds to recover data without hassle. It allows you to view the inaccessible Google Drive backup data. Recovery from multiple types of devices such as SSD, USB drives, camcorders, and digital camera is handy from this software.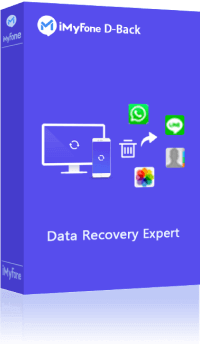 Recover deleted files from USB flash drives, hard drives, SD cards, SSDs, cameras, etc.
Supports 1000+ file types, including photos, videos, office documents, archives, and more.
Preview recoverable hard drive data before final recovery.
Windows partition recovery, such as raw partition, formatted partition, corrupted partition, etc.
Part 3. How to Choose A Data Recovery Service?
When choosing a data recovery service, there are several factors to consider. These include:
Success Rate: Look for a data recovery service provider with a high success rate.
Pricing: Consider the cost of the service and whether it's worth the investment.
Recovery Process Rate: Consider how long it will take to recover your data.
Security: Choosing a secure data recovery software is a matter of privacy and security of your data
Recovery Options: Ensure that the data recovery service provider will keep your data confidential.
Here is the comparison between Ace Data Recovery and iMyFone D-Back:
| | Pricing | Recovery Process Rate | Success Rate | Recovery Options | Security | Recommend level |
| --- | --- | --- | --- | --- | --- | --- |
| Ace Data Recovery | They have variable pricing according to your media size and phone condition. | They have a slower recovery process rate because you must courier or send your media to them. | They cannot fully succeed in recovering all your lost data. | They have a few recovery options, and you cannot choose, filter or preview a file before the recovery. | Your data will be less secure because it will be viewed by different tech experts to recover it. | |
| iMyFone D-Back of Windows | You only have to pay $99.95, and it is a lifetime plan that can support 3 PCs at a time. | It has a super-fast recovery process. You can scan and export the lost data within a minute. | It can recover all your lost or deleted data with 100% success. | It offers a variety of options to recover all types of data. You can preview and filter the file before recovery. It allows you to repair a photo or video that has been corrupted. | It cares about consumer data and protects it through layers of high-security encryption. | |
Part 4. FAQs
1

Can you trust data recovery software?

Yes, because they are protected with multiple high-security layers that privately manage the user's data.
2

Does Ace Data Recovery company look at your files?

They look at your data but don't outsource it to a third party. It is quite risky to give your data to such companies.
3

What is the success rate of data recovery?

Data recoveries have the highest success rate because they can recover almost every type of data you have lost.
Conclusion
Recovery from a safe platform is necessary because you don't let anyone preview the personal data. It is better to use professional software like iMyFone D-Back Best Hard Drive Data Recovery Software because of its safety and allows users to recover their data personally.
Recover your lost hard drive data with one click!