You could lose your data for a variety of causes, including logical errors such as data deletion or corruption. Losing crucial data might cause a number of issues for you. However, having the right solution in your grasp might save you from a lot of trouble.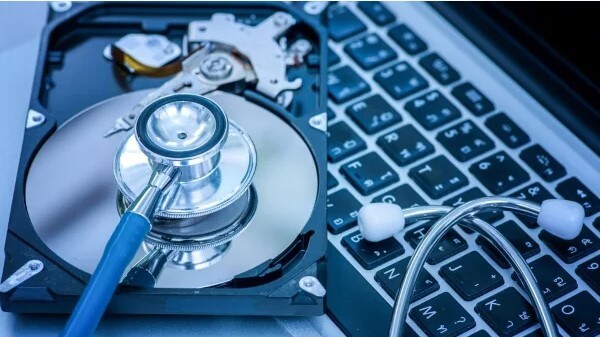 Asoftech Data Recovery is a powerful programme that can quickly retrieve your data. It does, however, have a number of shortcomings. We'll give you the Asoftech data recovery review and explore how effective this data recovery tool is in this article. We'll also look into the iMyFone D-Back, which is one of the better alternatives for the job.
Part 1. Asoftech Data Recovery Review
Asoftech Data Recovery is a professional data recovery program that can help you retrieve your data effectively. It allows you to recover files that have been deleted, formatted, or corrupted.
Despite the fact that this program is extremely efficient, many individuals still hesitate to use it. If you are unsure whether or not to rely on this program to recover data, you will need an unbiased Asoftech data recovery review.
1.1 What Is Asoftech Data Recovery
Asoftech Data Recovery is a program that recovers lost files. This program can retrieve data from a variety of sources, including memory cards, USB hard drives, smart media, compact flash, and other data storage devices.
This data recovery program is available for a free trial, however, it has restricted functions. If you choose the free trial, it will simply display the data that can be recovered, but you will be unable to do so. However, there are other features available if you purchase the complete version.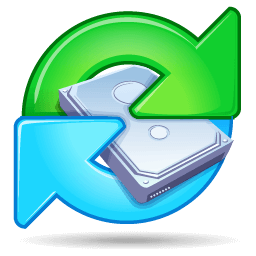 The following are some important features of Asoftech data recovery software:
It performs a thorough scan for missing files and file fragments that are no longer displayed in the directory structure.
This software is compatible with Windows file systems, including FTFS, FAT16, and FAT32.
This software can help you restore different file formats including photos, videos, music, documents, emails, etc.
It has a sophisticated algorithm that can tackle even faulty sections and corrupted partitions.
It aids in the recovery of data lost due to a virus or trojan.
It allows you to retrieve data that has been lost due to a system malfunction or shutdown.
This program allows you to recover data from the RAW hard discs without the need for any other external software.
Although the conditions surrounding data loss may vary substantially from one system to the next, Asoftech Data Recovery is the finest in the market when it comes to recovering data. However, there are certain stumbling blocks that may obstruct the program's effectiveness.
1.2 Pros and Cons of Asoftech Data Recovery
Let us go through the pros and cons of this program in order to assess its overall efficacy in retrieving data.
Pros
It can recover data that has been lost due to a number of factors.
It has the ability to recover information from a multitude of storage devices.
It allows you to recover data in various file formats.
Cons
It is designed for Microsoft Windows systems and does not support Mac. You must seek an alternative in this case.
The digital interface of the software is a little outdated and complex for the newbees to grasp.
It does not allow you to pause and resume the scanning process.
You cannot locate the recovered files by their characteristics.
The free version of this software does not offer data recovery.
The developing company of the software does not offer a refund.
Price:The free version of Asoftech Data Recovery does not allow you to recover data, whereas the paid version costs $69.95.
Part 2. Better Alternative to Asoftech Data Recovery-D-Back Hard Drive Recovery Expert
Although Asoftech Data Recovery is a viable option for recovering your data, it may not be the ideal approach due to the various shortcomings listed above. In such a situation, you will need a better option that can act as a one-stop solution for all of your data recovery needs.
iMyFone D-Back might be the perfect tool for the job. It includes everything you will need to recover your data quickly.
Let us go through the software's primary features that make it the most reliable and fantastic solution for data recovery and the superior alternative before we dive into the process.
This software is compatible with both Windows and Mac.
With its advanced algorithms, this program does a deep scan of the selected location and allows you to pause and resume the scanning process as needed.
It offers a filter function that enables users to access recovered files by type, date, or file name, saving you a lot of effort and time.
The program has a very straightforward and user-friendly digital interface that even a novice can understand.
It is a comprehensive data recovery tool that handles over 1000 file formats.
It allows you to search for missing data for free and preview it before scanning to guarantee that you have the data you need.
Let's get started with the simple process of recovering data with D-Back Hard Drive Recovery Expert:
Step 1. Download and install
The first step to recover data is downloading and installing the version of this software that is compatible with your system.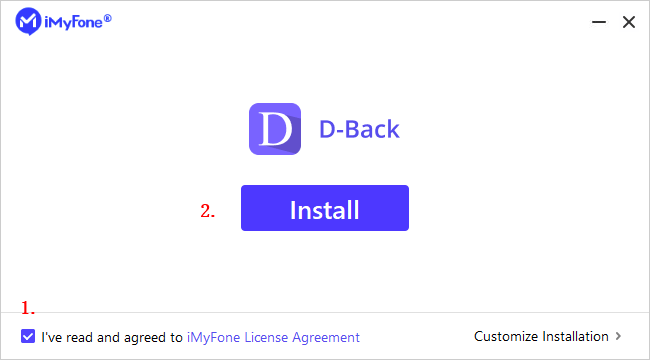 Step 2. Select the location
Once the software is launched, select the location from where you lost the data.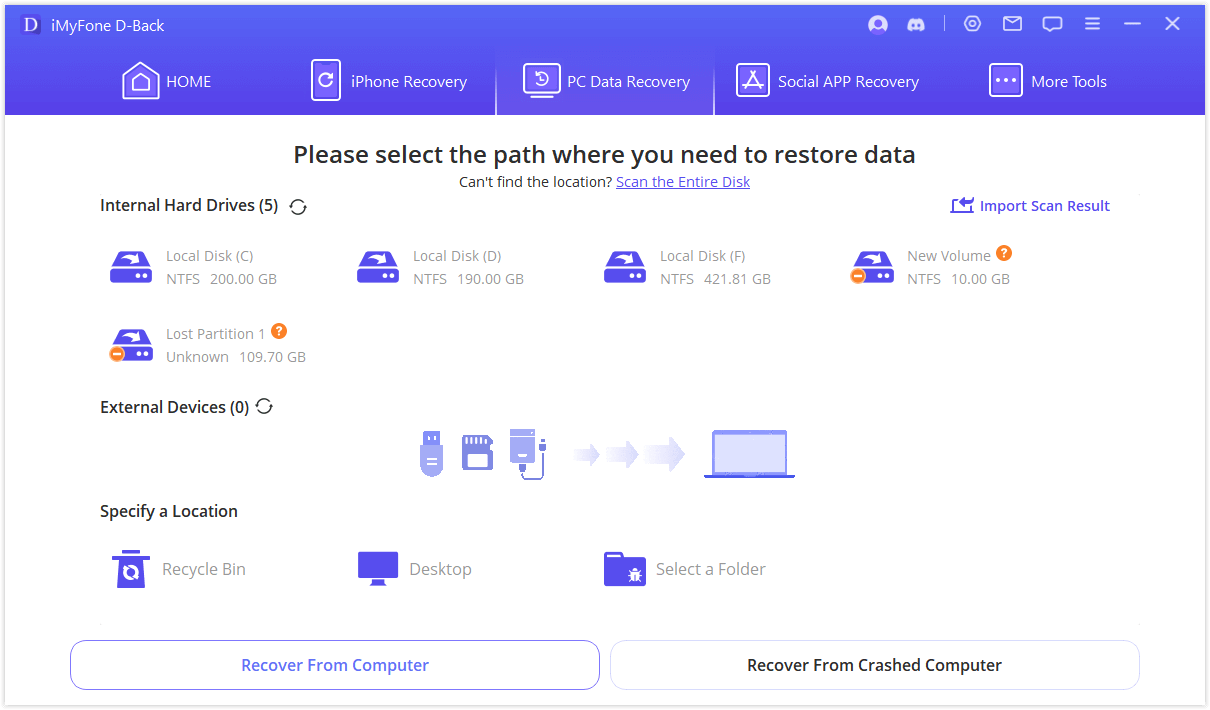 Step 3. Scan the location
The software will perform a thorough scan of your selected location. The progress of the scanning process will be displayed on the interface for your convenience. You may pause or resume the process as per your needs.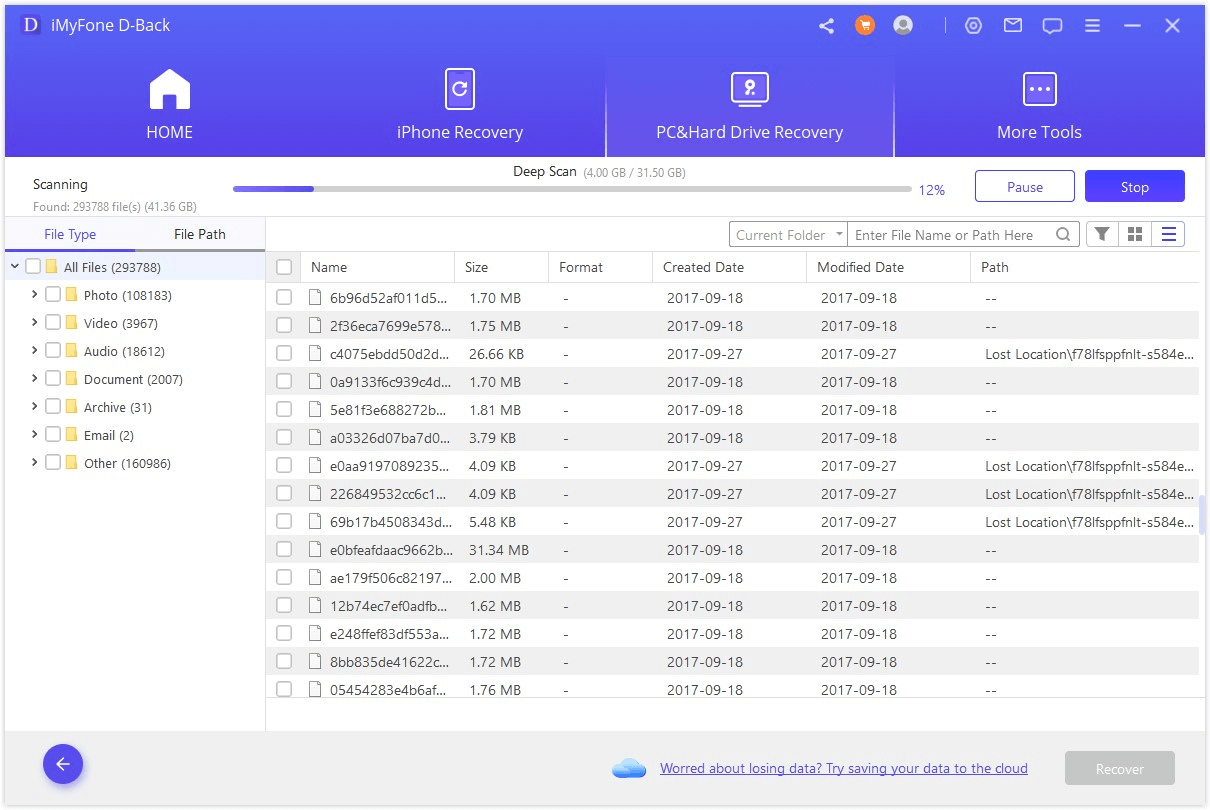 Step 4. Preview and recover data
As soon as the scan is completed, all the recovered files will be displayed. Preview the files and click on the Recover button to save them in a secure location and you are done.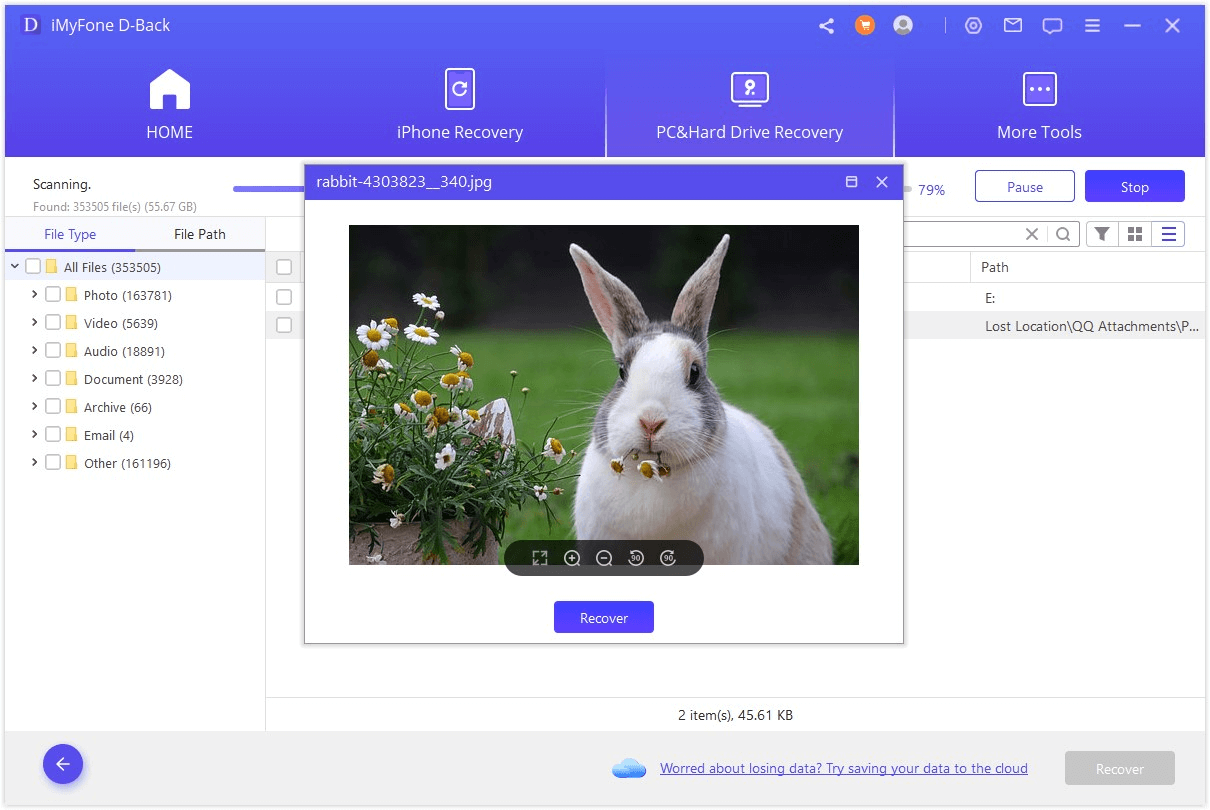 Part 3. FAQs about Asoftech Data Recovery
3.1

Asoftech data recovery full version free download
The free version of Asoftech data recovery is available on their website but it does not allow you to recover data. It can only help you locate the missing files.
3.2

Is Asoftech data recovery safe/legit
Yes, the Asoftech data recovery is one of the the reliable data recovery software that is safe and free from any possible malware.
Conclusion
Employing a data recovery software is a popular and reliable means of recovering lost data. There are many data recovery software to pick from. Asoftech data recovery is one of them that helps you recover the lost data promptly.
However, there are certain flaws with this software. If you're looking for a comprehensive solution, the iMyFone D-Back is a better alternative. This software has advanced features that make it the best data recovery software.